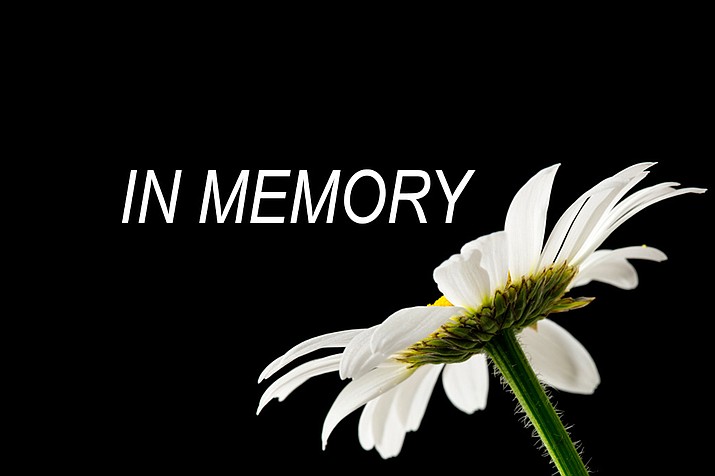 Originally Published: November 5, 2017 5:55 a.m.
Marilyn Louise (Adcock) Williams entered heaven on Sept. 24, 2017, in her daughter and son-in-law's home in Prescott Valley, Arizona.
She was 76. Marilyn was born in a rural part of Illinois, where she was raised and met her husband, Warren Lyle Williams, and where they started their life together. From there they moved with their children, Linda, Lana and Gary, to Arizona, Wisconsin, Colorado and Iowa, finally residing in Prescott Valley, Arizona, in 2008.
They loved to travel and experience God's majestic beauty.
Marilyn created many beautiful crafts with her special floral design, paints and creations. She loved to share her talents with her grandchildren, Jacob, Tyler, Danielle, Jesse, Julia, Caleb, Colton and Morgan; as well as her great-grandchildren, Brody, Kaleb, Kyle and Avery.
She was very skilled in sign language choir and performed at Trinity cantatas and on stage in many different settings around Arizona, even performing for the governor.
Her laugh was contagious and had been known to break the concentration of the most experienced of comedians. Marilyn was a dedicated member of Trinity Lutheran Church in Prescott Valley, Arizona.
She created Trinity's card ministry and diligently wrote cards to many of members each month. She loved to bring happiness to others.
Marilyn made the decision to donate her body to Research For Life to help others. Her ashes will be combined and laid to rest with her husband Warren's in the family timber in Illinois.
Her service will be held Nov. 11, 2017, at 10:30 a.m. at Trinity Lutheran Church in Prescott Valley, Arizona, with a luncheon to follow.
Memorial Donations can be sent to Trinity Lutheran Church in Prescott Valley, or Modesto Christian Church in Modesto, Illinois.
Information provided by survivors.