Originally Published: November 1, 2017 6 a.m.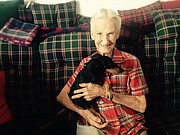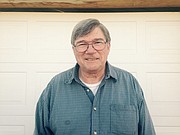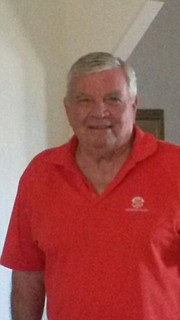 Just this week Arizona Senator Jeff Flake stated that he is not going to run in the 2018 election. Here are some views of local voters regarding this issue as to whether they think it is good for Arizona or bad for Arizona for Flake not to run.
Steve Culver of Chino Valley had this to say.
"I think it is a good thing for Arizona. I don't think Flake would have enough support to get re-elected. I think his walking away from the election will pretty much guarantee Kelly Ward getting elected. I was a supporter of Kelly Ward when she was running against McCain. To me Flake is just another RHINO and I'm tired of both parties being the same, not representing the people of the United States, but representing the establishment."
Chino Valley resident Deborah Mills said, "I believe that if Mr. Flake is going to impose Democratic views, that it will be a blessing for the state of Arizona that he not run again for the office of senator."
Longtime Chino Valley resident Bonnie Keith stated her opinion.
"I am sorry to see Jeff Flake withdraw from the upcoming election. Although it appears he would have a difficult time winning, and is a smart enough man to realize it, that fact saddens me. Every person who is willing to commit to serving our community or country should be able to feel that he or she has an equal and honest chance of success.
"Senator Flake is an articulate, and longtime advocate of the conservative point of view. The greatest successors of our democratic way of life revolve around reflection, discussion and compromises, and the best results occur when all the many possible positions can be considered by having a seat at the table.
"So although I can't agree with every position of every candidate, as a voter, I nevertheless, like to have the opportunity which the campaign battle provides to evaluate all my options. Both positions on the issues and personal values are of importance for me as an individual and for the country overall, and the campaign debate process provides us a unique window to help is make our decisions."
Ted Heitzman of Paulden had this comment.
"I say to Senator Flake 'good riddance!' The most important thing to Flake is decorum and tone--not good policy decisions. Whose party it is depends on policy positions, not decorum. In policy positions, it is Trump's party, and it isn't new with Trump, the GOP voters have ALWAYS been against amnesty and for cracking down on illegal immigration. Indeed, Flake ran on that policy, even though he stabbed his voters in the back and then backed amnesty. We are still a 'Representative Democracy' where your job is to represent the will of the people. Flake is yet another member of the 'elite' who think they know better than those who elected them. In general, it's time to get with the program, or get down the road. If you want to oppose the President's (and leader of your party's) every move, declare yourself a Democrat and be done with it. The drain the swamp tour continues, and let's hope others follow suit. Take liberal McCain and Corker with you."
More like this story