Body of alleged murder victim located
Originally Published: May 26, 2017 4:16 p.m.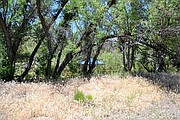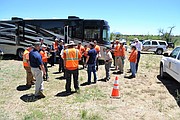 The body of Sandra Pagniano, who was presumed by Yavapai County Sheriff's detectives to have been murdered by her husband, was located in a remote area about 10 miles from her home Friday, May 26, according to YCSO spokesman Dwight D'Evelyn.
David Pagniano, 55, has already been charged with one count of second-degree murder in connection with her death.
Sandra, 39, has been missing since May 19, when she failed to show up at a social event, D'Evelyn said.
Sandra's body was found northwest of her North Yaqui Drive home.
"The effort to locate her has been non-stop since her reported disappearance, and involved deputies, a full contingent of detectives, and some incredible search-and-rescue volunteers," said D'Evelyn. "Without the help of these selfless volunteers, the large search area would have been impossible to cover in such a short time frame."
Asked how the search crews knew where to look, he said, "The target search area was based on evidence recovered at the scene and good, old-fashioned police work," noting that David has claimed no knowledge of where she might be.
The couple was separated but still living together with two children, 8- and 12-years-old, D'Evelyn said, who are now under monitored care.
David is being held in the Camp Verde jail on a $2 million bond.
Related Stories
More like this story
SUBMIT FEEDBACK
Click Below to: