Church News: Week of March 25, 2017
Originally Published: March 25, 2017 5:59 a.m.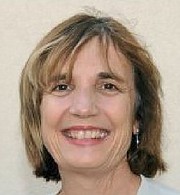 Granite Peak Unitarian Universalist Congregation: Dr. Lynne Haeseler and Arcosanti Co-President and architect, Jeff Stein, will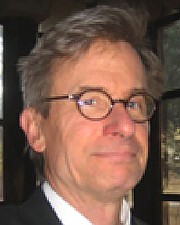 lead the worship service at 10 a.m. Sunday, March 26. Haeseler and Stein will explore how the forms of architect Paolo Soleri's Arcosanti and composer Ludwig Van Beethoven's Symphony 9 have spring from intention, their ideas about how to connect us to each other and to our communities. Music will be provided by the Granite Peak choir, led by Music Director Lynne Haeseler.
Stein is an editor, writer and co-president of Cosanti Foundation. He lives at Arcosanti, but travels widely lecturing about Paolo Soleri, his ideas and the unique architecture of Arcosanti. Stein is the former Dean of Boston Architectural College and head of Architecture at Wentworth Institute in Boston, and taught in the Career Discovery Program at Harvard Graduate School of Design and several international institutions.
All Saints Anglican Church Lenton Evening Prayer Service, 6 p.m. each Wednesday, followed by a soup and salad supper. Sunday services are 10 a.m. The church is located at 1806 N. Savage Lane, Prescott. Information: 928-443-5323.
Lenton Evening Services: Lent is a time of reflection on the life and death of our Savior Jesus Christ, with special readings of the Passion History from the Four Gospels concerning all the events of Holy Week, every Wednesday through April 5. "Jesus Keeps His Promises" is the theme for the Tricity WELS Lutheran Churches participating in a round robin of pastors. Christ Lutheran Church, 3300 N. Navajo Dr., Prescott Valley, has vespers at 4 p.m., First Lutheran, 2301 W. Smoketree Lane, Prescott, at 6:30 p.m., and Hope Lutheran, 1010 N. Road 1 East, Chino Valley, at 6:30 p.m.
Lenton Wednesdays at St. Luke's Episcopal Church: A light supper is offered from 5 to 6 p.m., followed by several choices of programs from 6 to 7 p.m. Fr. Bob Wells offers a five-week program of Progressive Christian studies; Lucy Kemple offers the Power of Love five-week study group about five amazing women of the Bible; Art Villemure will lead Stations of the Cross in the chapel, or you can join a five-week session of Centering Prayer. St. Luke's is located at 2000 Shepherds Lane. Information: 928-778-4499.
Mt. of Faith Lutheran Church, Cordes Lakes, Lenten activities and Easter celebration: Wednesday Soup Suppers , 5 p.m., followed by Lenten service at 6 p.m. through April 5. Good Friday service, 6 p.m. April 14. Easter Sunday events: Sunrise service, 6 a.m., Easter breakfast 6:45 a.m., egg hunt for kids, 8 a.m., Sunday service, 9 a.m., Sunday, April 16. All are welcome to attend. The church is located at 20135 E. Stagecoach Trail, Cordes Lakes.
Easter in the Park, presented by American Lutheran Church, 11 a.m. Sunday, April 16, at Granite Creek Park. All are welcome to attend this contemporary service. Food, fun, fellowship and music will follow. Food includes burgers, brats, hot dogs, pop, water and chips. Acoustic solo music will be provided by Kenny James at 1 p.m. and Wes Williams at 2 p.m. There will be free parking on site or at the Staples/Sprouts parking lot by entering through the back gate. For more information, call Pastor Erich Sokoloski, 253-222-8992.
Mountain View Baptist Church Monthly Gospel Concert… featuring "Sidekicks", 5:30 to 6:30 p.m. Sunday, March 26, at 395 Pony Place, Dewey. Refreshments will follow. Admission is free, but a love offering will be accepted.
Prescott United Methodist Church Lenten Season Soup Suppers: 4:45 p.m. Wednesdays in Agape Hall. Various committees host the meals, and donations received support the committee's endeavors. Following the Wednesday evening meals, Reverend Dan Hurlbert will offer a reflection on the scripture for the following Sunday's worship service at 5:30 p.m. in Agape Hall. At 6 p.m., Pastor Misty Howick leads the youth in a time of "Peace and Prayers' in the Douglas Room. The church is located at 505 W. Gurley St., Prescott. All services and activities are open to the community.
"Puppets Light up Prescott!" a full black light puppet show, featuring puppeteers ages 14-74, will be held at 6:30 p.m. Friday, March 31, in Fellowship Hall, American Lutheran Church, 1085 Scott Drive, Prescott. The free event includes popcorn, a drink, glow light necklace and more. The Hall seats up to 750. Information: 928-445-4348 or www.americanlutheran.net.
Women of Wisdom (WOW): Spring session runs from April 5 through May 24, on Wednesday mornings from 8:15 to 11:15 a.m. at American Lutheran Church, 1085 Scott Drive, Prescott. Full and partial scholarships for class materials are available and free childcare is provided. The program includes coffee time, praise and worship music, prayer, a first hour Bible teaching and a choice of a second hour Bible study or a "Fun, Faith and Fellowship" class. Detailed brochures with registration forms are available at the American Lutheran Church office, or call 928-445-4348 to have the brochure mailed to you.
Prescott Valley United Methodist Church Centering Prayer: 1 p.m. Thursdays at Prescott Valley United Methodist Church, 8944 E. Sommer Dr. Centering Prayer is a silent communion with God beyond concepts, words and images. The discipline of centering prayer is the prayer of silence and listening. An introductory workshop, followed by six follow-up sessions for newcomers, will be held in May. The group is open to all. For more information, call Lisa, 928-772-6366.
Beit Torah Annual Community Pesach (Passover) Seder: Reservations are being taken for the first Cedar to be held at 6:30 p.m. Monday, April 10 in Chino Valley. Volunteers for set-up and clean-up would be welcome. For location, directions and details, call 928-237-0390, or email ansheitorah@cableone.net.
Discovery Church's Outdoor Ministry School, Instructors Jason Dyer and Keith Dionese offer ministering in the great outdoors. March 30 and April 2 will be Outdoor Classroom. For information, contact info@discoveryprescott.com.
Justice Vespers Service, 5:30 to 6:30 p.m. on the third Wednesday of each month at Granite Peak Unitarian Universalist Congregation, 882 Sunset Ave., Prescott, for those who are concerned about and working for justice. Features short readings, inspiration music, time to share and silent meditation. Everyone is invited to attend.
St. Luke's Episcopal Church Centering Prayer Group, meets from 9 to 10:15 a.m. March 24 in the Meditation Room, located next to the library in St. Luke's Parish Hall, 2000 Shepherd's Lane Prescott. Centering prayer is a method of contemplative prayer that carries one beyond words, thoughts, feelings and internal discourse to an encounter with the Divine Presence within. The group meets on the second and fourth Fridays of each month All are invited to attend and the group is open to new members. Information: Keehna Sture, 941-539-1257 or email ksture5983 @gmail.com.
Share the Gospel Training, for people of all denominations who want to learn how to talk to people about the good news of Christ, meets 11 a.m. to 1 p.m. Saturdays at Union Station, 114 Union St, Prescott. For information, call Pat, 612-202-0842.
St. Luke's Episcopal Church Centering Prayer Group, meets on the second and fourth Fridays of each month in the Meditation Room, located next to the library in St. Luke's Episcopal Church parish hall. All are welcome. For more information, contact Keehna Sture, 941-539-1257, or ksture5893@gmail.com.
program offers close harmonies, heart-warming testimonies and fellowship.
Northern AGLOW, 9 a.m. to 3 p.m., Saturday, March 25, Garden Room, La Quinta Conference Center, 4499 E. State Router 69, Prescott. Patricia (PJ) Patterson of Saturation Saturday Ministries in Phoenix will be the presenter. A brochure for the event can be obtained at NoAzAglor@yarhoo.com.
Faith United Community Church plans a celebration of the Midwest from 6 to 8:30 p.m. Saturday, March 25, at the church. Celebrate the Midwest with music by Prescott's own Meg Bohrman and a buffet dinner that includes many of the region's favorites: brats and kraut, cabbage rolls, Kansas City barbecue, five-way chili, lefse and fried fish and more. There will be a gift basket auction and door prizes, too. Advance tickets are available for $20. Call Sue at 928-420-6696 for tickets or more information, or leave a message at the church, 928-772-8257. The church is located at 1081 N. Old Chisholm Trail in the Prescott Country Club.
The ecumenical Prescott Contemplative Prayer Group will start a free new course in May. "Centering Prayer, A Training Course for Opening to the Presence of God" includes a workbook with readings and reflections as well as videos. The Prayer Group meets Mondays, 9 to 10:30 a.m., at the St. Anthony Room at Sacred Heart Church, 150 Fleury Ave. Please call Robert at 928-717-2441 or Fran at 928-445-8072, for more information and to register.
Christ Lutheran Church in Prescott Valley, Hope Lutheran Church in Chino Valley, and First Lutheran in Prescott are joining together in a Lenten Round Robin focus on the Hymn "Let Us Ever Walk with Jesus." Since God created us to experience joy in communion with Him, to love all people, and to live in harmony with His creation, sin separates us from God, mars our relationship with one another and brings ruin to God's good creation, so we do not enjoy the life our Creator intended for us. The disciplines of Lent: repentance, self-denial, prayer and works of love - help us wage our spiritual warfare. We invite you to join us each Wednesday for a vesper service at 4 p.m. at 3300 N Navajo Drive in Prescott Valley, 6:30 p.m. at 231 Smoketree Lane in Prescott and 6:30 p.m. at 1010 N Road One East in Chino Valley. You will also be introduced to the new pastor of Our Shepherd in Cornville – Pastor Stephen Wilkens.
First Congregational Church of Prescott, 216 E. Gurley St., Prescott, is beginning a Jazz Vespers Series from 6:30 to 8 p.m., the last Wednesday night of each month. These informal events are open to people of all faiths. The focus is on the music and the opportunity to hear it in an "acoustically alive' historic sanctuary. Admission is free, but an offering will be taken for the benefit of the musicians.
Compassionate Friends, a support group for people who have lost children meets every 4th Thursday of the month at 11 a.m. at Trinity Lutheran Church lower level. The address is 3950 N. Valorie Drive, Prescott Valley. For more information, contact Donna at 928-460-0168.
The Children's Clothes Closet and the Community Service Food Bank are open at the Prescott Seventh-day Adventist Church, 2980 Willow Creek Road, from 9 to 10:30 a.m. on Thursdays.
Connection Church meets Sundays at Abia Judd Scholl, 1749 Williamson Valley Road, Prescott, in the Gym. Fellowship is at 10 a.m. and service is at 10:30 a.m. Childcare is available. Lead pastor is Jake Madlock. For information, email theconnectionchurchaz@gmail.com.
Revival Fire Ministries, Inc., a Cleveland, Tennessee based Church of God, a full Gospel Pentecostal Church, preaching the entire word of God, as it is written, is now in Prescott. They believe in being born again, sanctification and Holy Spirit Baptism. All are welcome – the faithful and those with little to no faith. Pastor Fred Hays will deliver the message. Fellowship is at 10 a.m. with worship service at 10:30 a.m. Sundays, at La Quinta Inn, 4499 E. Highway 69 in Prescott. For additional information, call Pastor Fred Hays at 928-201-1885.
Ahava B'Shem Yeshua meets at the Alliance Bible Church, 2601 Iron Springs Road, Prescott. Come join us for worship, dance, prayers and teachings this Shabbat. For information, email abyprescott@gmail.com.
Faith Christian Fellowship of Kirkland has 10 a.m. Sunday services and 6:30 p.m. Thursday service at the Kirkland Elementary school. Join us and experience His grace as we boldly approach His throne. (Hebrews 4:16). Children's church is provided. Pastor Greg Poole presents the message. For more information, contact Pastor Poole at 928-231-0495.
Are you interested in becoming Catholic or would like to complete the sacraments as an adult? If so, St. Germaine Catholic Church in Prescott Valley has a program for you! It's called RCIA, and it begins soon. To sign up or for more information, contact Robert at 928-772-6518 or stg-re-adult@cableone.net. Inquirers are welcomed.
The Anglian Church of the Holy Spirit announces they have moved to a new location. They are now meeting in the fellowship hall at the Prescott Valley United Methodist Church, 8944 E. Sommer Drive, Prescott Valley. Sunday worship is at 9 a.m., featuring a Holy Communion service with music and using contemporary language. They have an active healing ministry, as well as regular study groups. They are a warm, loving Christian family and welcome visitors and new members.
All Saints Anglican Church of Prescott started a service of Morning Prayer each weekday morning at 8 a.m., meeting in the chapel, 1806 N. Savage Lane, Prescott. The service is taken from the Book of Common Prayer (1928). The service is geared for those who desire a more disciplined spiritual life, to gather to pray, to confess our sins, to hear Holy Scriptures read aloud, and to pray for others. The service has been done in English since 1549 in a variety of Books of Common Prayer, and has been a part of the spiritual life of Anglican Christians as long. We use the 1928 Book of Common Prayer. All (including non-members and non-Christians) are welcome. For more information, call 928-443-5323.
Faith in Fitness classes take place Tuesdays and Thursdays at First Southern Baptist Church Prescott Valley, 2820 Pleasant View Drive. They are designed to increase muscular strength, endurance and flexibility using stability balls, resistance bands and mats. There is no cost for the class. For information and times, call 928-772-7218 or check online at www.firstsouthernpv.org.
The Connection Church, a non-denominational community of people who desire to experience a powerful relationship with our Heavenly Father, meets at 10:30 a.m. on Sundays, at Abia Judd Elementary, 1749 Williamson Valley Road, Prescott. Its mission is to "Love God, Love People, Love Life." For additional information, call 928-830-7619.
Grace Bible Fellowship of Prescott hosts Bible studies and discussions 10:30 a.m. Sundays at the Adult Center of Prescott, 1280 E. Rosser St. Pastor Tom Perconti brings deep, impacting, verse-by-verse teaching from the Word, followed by challenging, warm and supportive fellowship and discussion time. For more information, visit www.graceprescott.org or call 928-273-8491.
Compassionate Friends, a support group for parents who have lost a child at any age or however long ago, meets the second Tuesday of each month at Prescott United Methodist Church, 505 W. Gurley St. Pastor Carol Mumford leads the group, and any community member who has lost a child may attend. This is just one of the support groups that meets each month at PUMC. Other groups offer support for those with health issues such as breathing problems, cancer, depression and fibromyalgia/chronic fatigue. Contact the church office at 928-778-1950 for more information about these groups.
More like this story
SUBMIT FEEDBACK
Click Below to:
This Week's Circulars
To view money-saving ads...