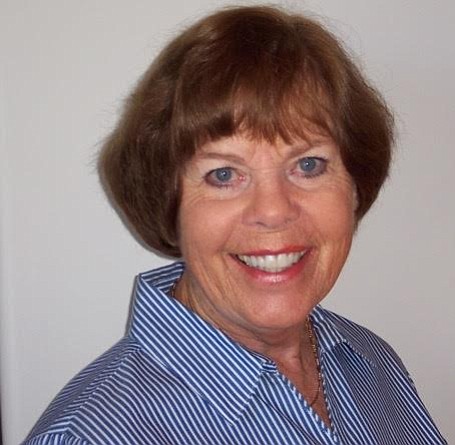 Originally Published: March 7, 2017 6 a.m.
There must've been a guardian angel on hand — naw, make that a whole passel of guardian angels — 75 years ago when Ronny de Jong, along with her mother and a younger sister, managed to survive the crushing occupation by the Japanese of their home in Java in the Dutch East Indies during World War II. Ronny was barely 3 years old in March 1942 when the invasion took place, and the subsequent deprivation existed until the war's end in 1945.
Ronny, who is fluent in Dutch and Indonesian along with English, and her husband Mike have resided in Prescott since November 2001. She has written books centering on the 1940s wartime era, along with happier times since then, and I wrote a column this past September focusing on those publications. But what I'd like to offer up now is the following column with a guardian angel angle that Ronny wrote, which appeared in her First Congregational Church's "Advent Musings" compilation in the recent Christmas season.
"I had an amazing encounter one year," she wrote, "after we moved from Hilo, Hawaii, to Prescott. Shortly before Christmas, after visiting with the choir director, who had recently lost her husband, I could not return the way I came because of a road construction. After driving around in circles for almost 10 minutes, I decided to ask the way. I called out to a young woman who was walking across the intersection: 'Ma'am, I am lost. Can you please tell me how to get to Gurley Street?' She came over to my car and said, 'What did you say?' When I repeated my question, she said, 'Perhaps I'd better get into your car with you, so I can show you the way.' She opened the door and came in."
After Ronny drove two blocks, the woman pointed out Plaza Drive, which would run into Gurley. "In the few minutes we had together," Ronny related, "she confided in me: 'I am walking for exercise and I am feeling blue. I am just recovering from cancer and I have two young boys to take care of. Sometimes I can't handle it anymore.' Ronny responded, "I am so sorry to hear that. Was it breast cancer?" and the woman confirmed that condition.
After asking and receiving the woman's name, Ronny said, "I told her I would pray for her, and to keep up hope, because many women go in remission and get rid of the cancer for good. Then she got out of the car. When I was about to drive away, she turned and said, 'If you want to come visit me sometime, I live in the cedar house close to where you found me — near the intersection of Country Club Drive and Grace.' Then she was gone.
"I could not stop thinking about her. Two days later, I took my Prescott map and drove back to where I thought her house should be. I only knew her first name and the color of her house. I rang two doorbells at cedar homes in the area without luck. Then I noticed a cedar house with a little bike against the wall. Nobody was home. I returned after a half hour and again an hour later. Then there was a car in the driveway and I had found her!
"We talked for 20 minutes. She told me she was legally deaf and had lost her first husband and little daughter. She had already had nine surgeries and had one coming up. She showed me her scars. Then she asked me my name. I said, 'Ronny, with a 'y', like the boy's name.' Unexpectedly, tears welled up in her eyes and rolled down her cheeks. She said, ' I had a very good friend who went through this with me. It is unusual for a man to have breast cancer, but he had breast cancer, like me. He died last month. Before he died he said to me to keep up hope. 'I am going to a better place,' he said, 'but I will look after you. I will send you a guardian angel by Christmas.
"'His name was Ronny.'"
Ronny de Jong's books are titled "Rising from the Shadow of the Sun," 2nd Edition; "Survivors of WWII in the Pacific" and "Anguished." She can be reached at www.ronnyhermandejong.com.
Contact the columnist at editorial@prescottaz.com.
More like this story