BMHS teacher surprised with DC trip (See Gallery)
GoFundMe campaign spearheaded by alumnus

Originally Published: March 3, 2017 1:11 p.m.
Photo Gallery
Ponte To Washington DC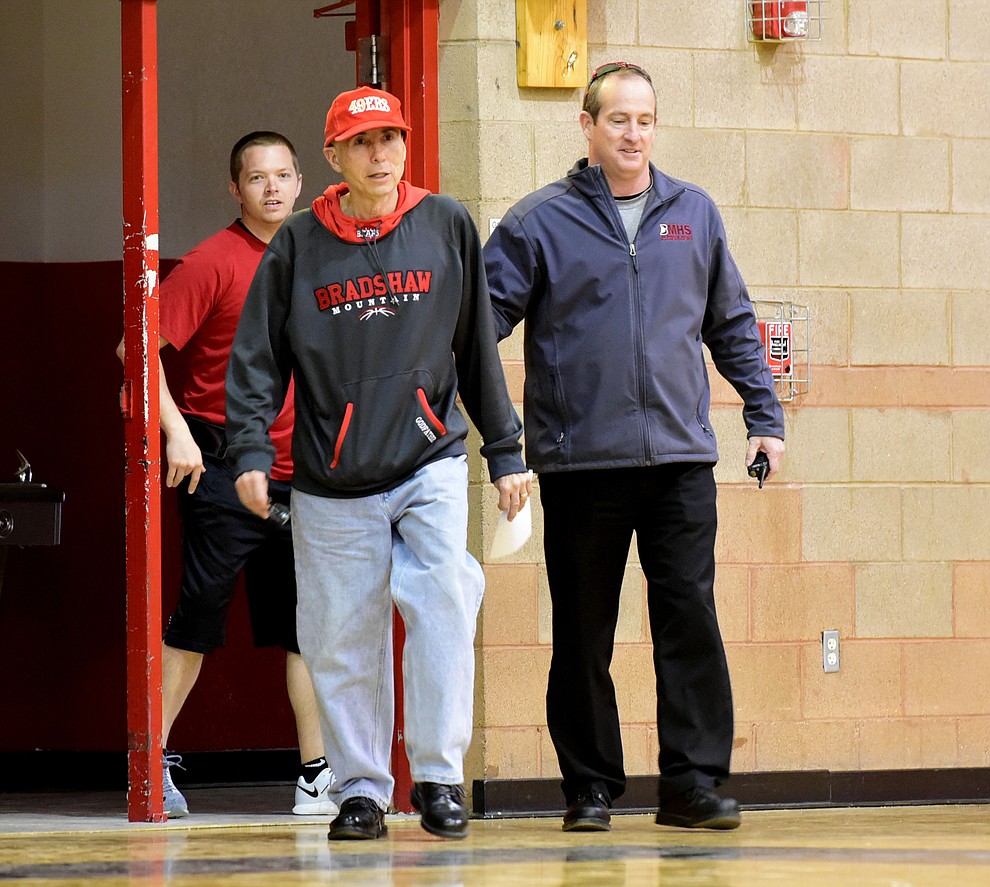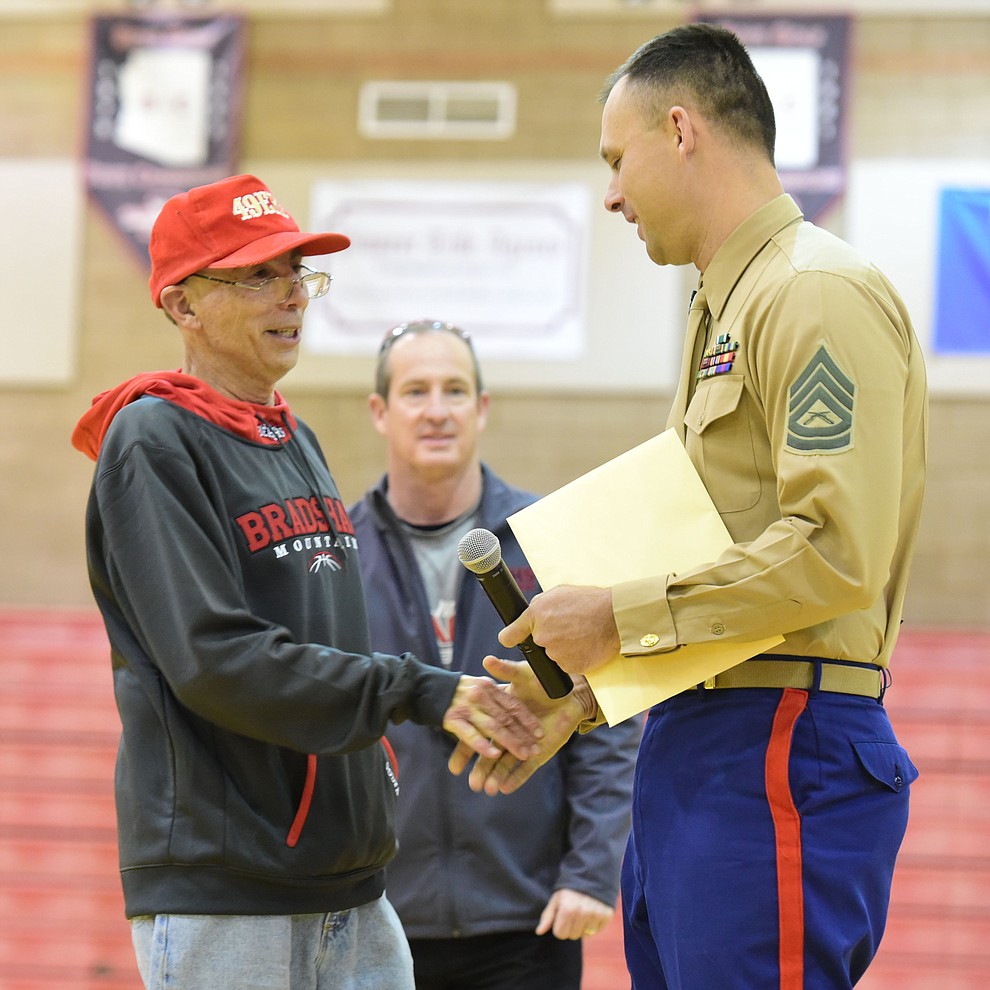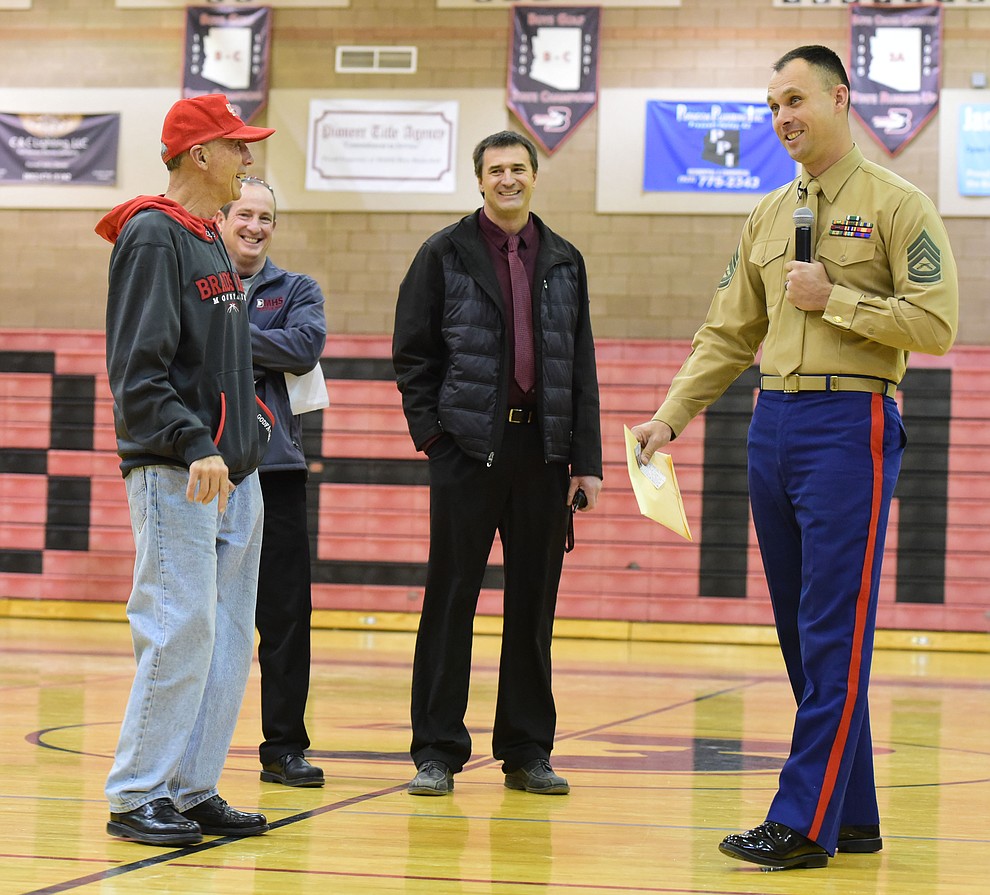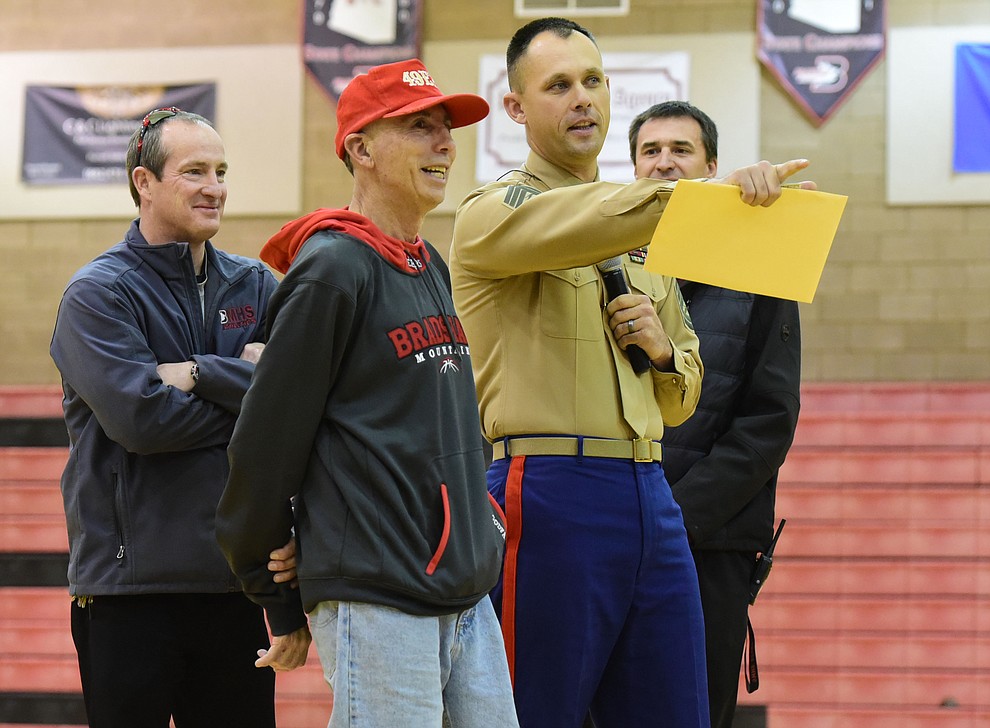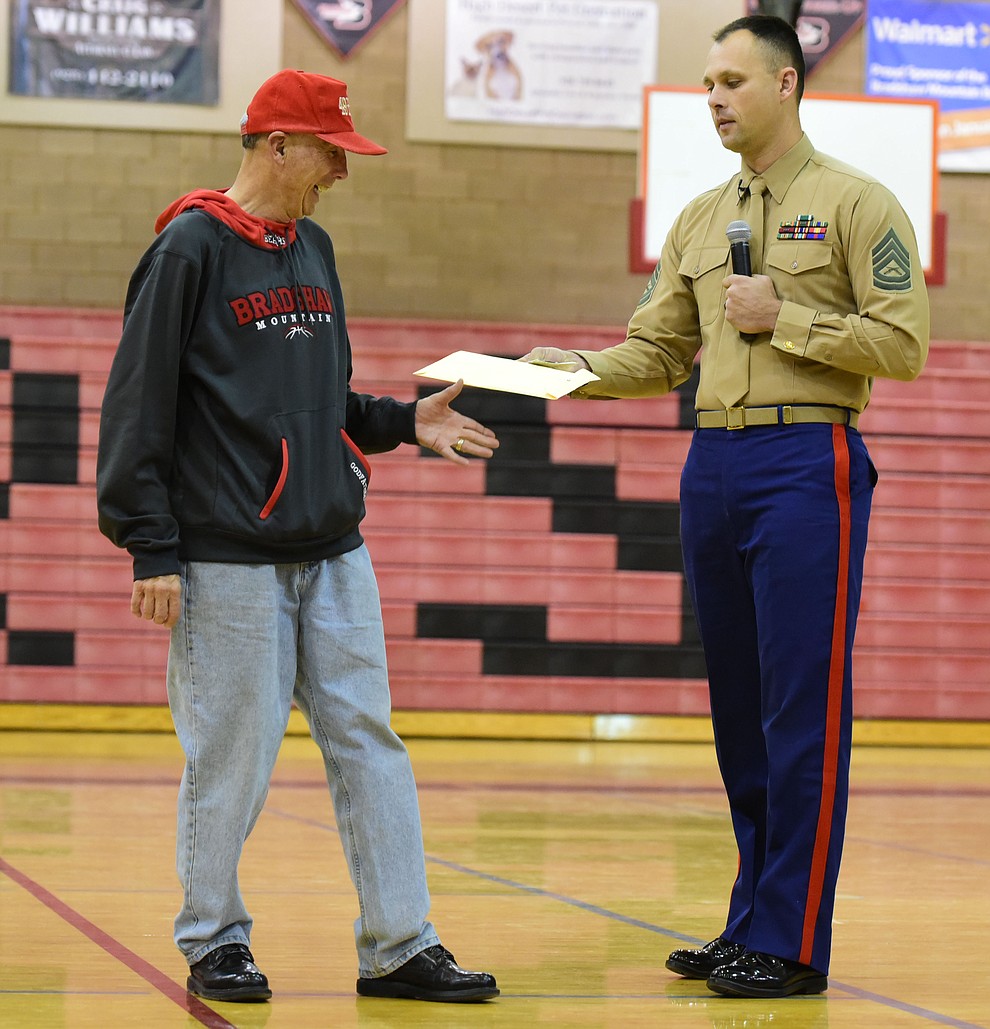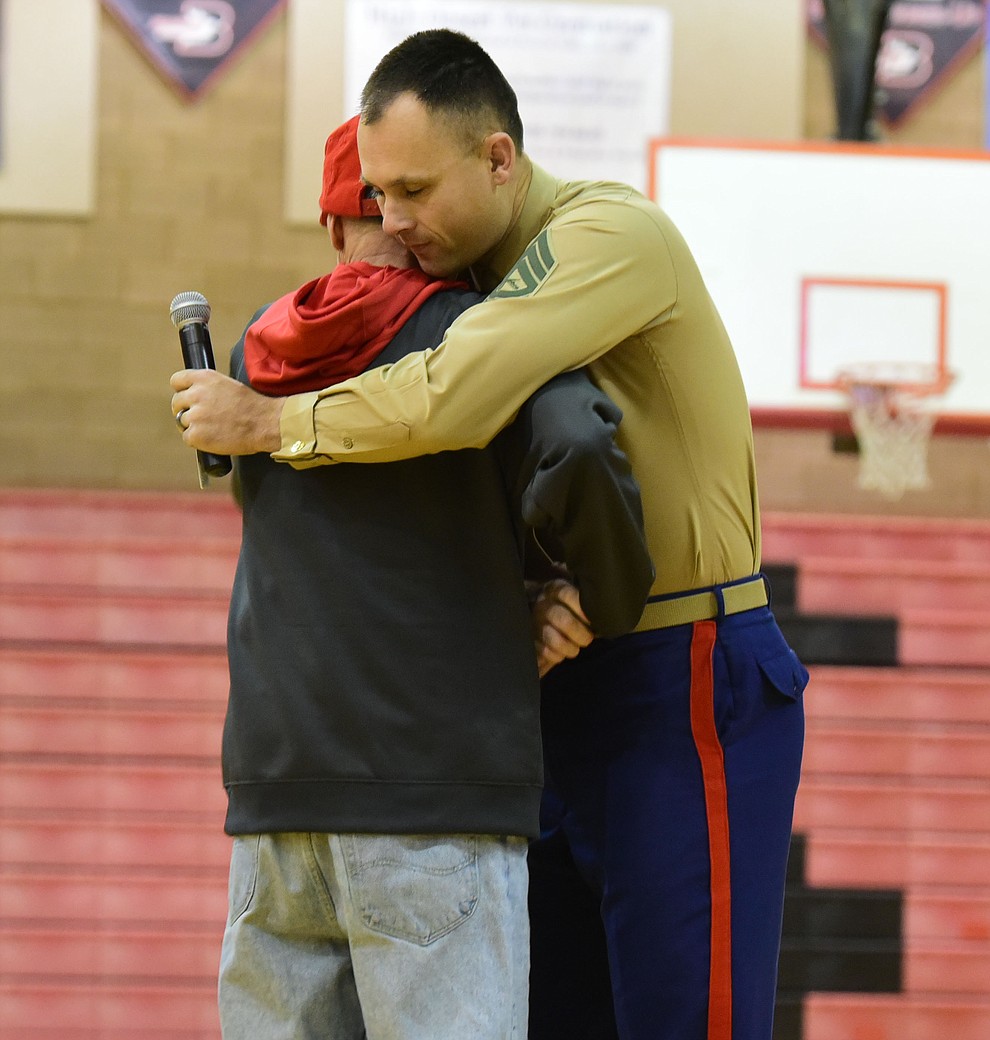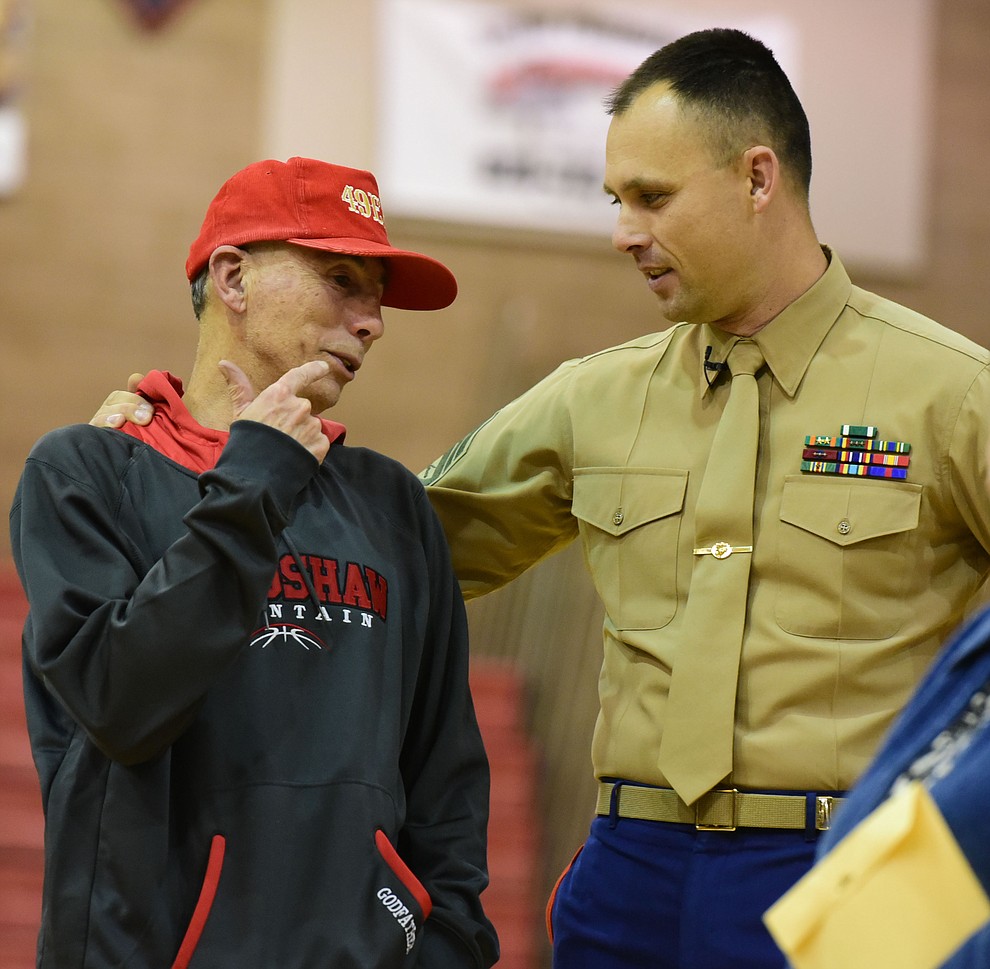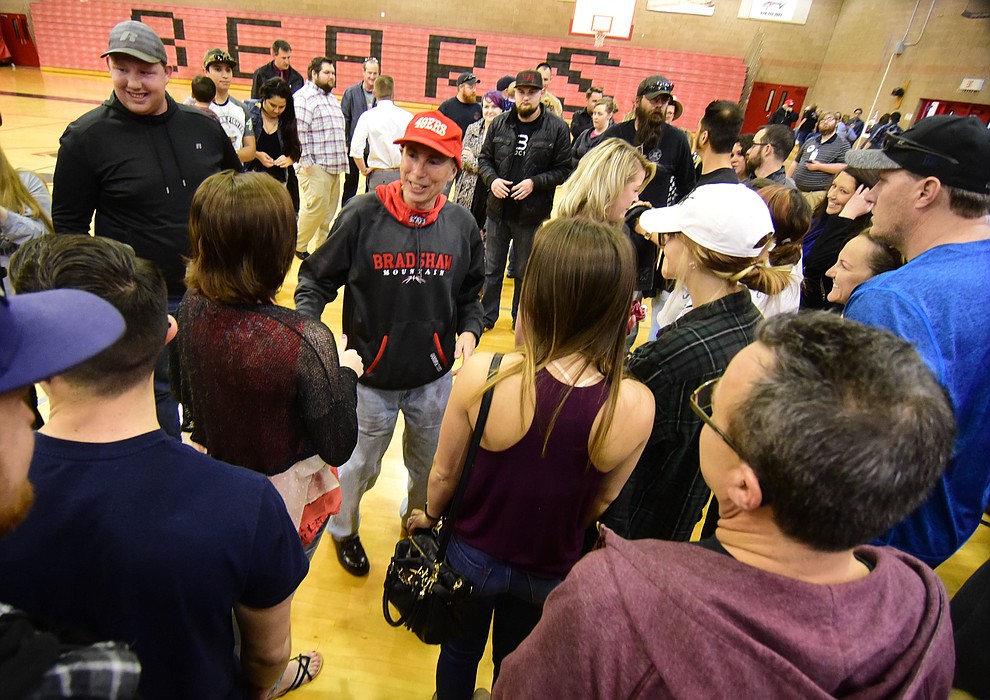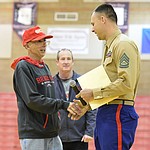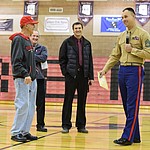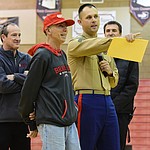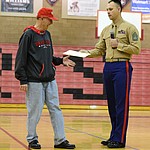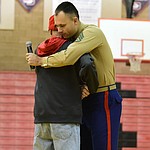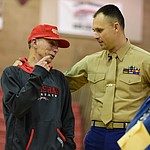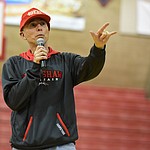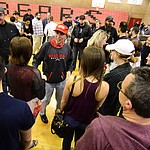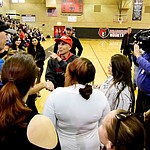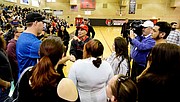 Bradshaw Mountain High School Social Studies teacher George Ponte is going on a trip to Washington, D.C., thanks to the efforts of alumnus Chris Ames and many others.
On GoFundMe, an online fundraising website, Ames wrote that Ponte was his history teacher during his senior year and remembers how enthusiastic Ponte was when lecturing. However, there was one thing that Ponte said that Ames write he would never forget.
"We were learning about the Vietnam war. George told us that before he dies, he wants to visit the Vietnam Memorial. Some of his best friends are on that wall and he wants to see them and have a beer with them," he wrote. "I always told myself that when I get the money I'm going to send him on a trip to D.C. so he can visit the wall and spend some time with his buddies."
That trip became a reality for Ponte on Friday, March 3, as he was presented with the $17,360 raised by 601 people in 15 days thanks to the GoFundMe fundraiser Ames set up. The presentation was in front of the current senior class as well as numerous alumni Ponte has influenced over the years.
Ponte said he wasn't prepared and thought he was going to be speaking to the seniors about a prank and, prior to the presentation, was in Principal Kort Miner's office writing down the things he would say.
It's an awesome thing to touch the lives of students in such a way that they not only remember, but do something special because of it, Ponte said.
"You hope to have that effect. Sometimes you don't realize what kind of effect you have … you just go about your day, you teach the kids, you do the best for them," he said, commenting on the mutual respect that exists between himself and his current and former students.
"It's great to realize that it was a positive effect."
It's overwhelming to see how quickly the initiative blew up, said Ames, a gunnery sergeant in the U.S. Marine Corps, noting it just goes to show how much people appreciate Ponte and how much of an impact he made on so many people.
On the first day alone, the initiative garnered $7,000 between 6 a.m. and 2 p.m., Miner said, adding that in addition to the number of people who contributed, there were about 5,000 reposts on Facebook. Seeing that fosters the understanding of Ponte's impact to the community and on the kids, he said.
"You have alumnus in here today that have kept letters that he's written, that have kept their notebooks from class, still have it today in their possession because of the importance that he brought of history to kids," Miner said. "It doesn't surprise me because I've seen his interaction the last eight years with kids inside and outside of the classroom."
Ponte is one of the few teachers Ames said he would never forget for as long as he lives.
More like this story
SUBMIT FEEDBACK
Click Below to: