Hundreds gather at vigil for Christian Pearson
Friends and family speak fondly of a 'very good boy'

By
Max Efrein
|
mefrein
Originally Published: June 18, 2017 6:08 a.m.
Photo Gallery
Candlelight Vigil For Christian Pearson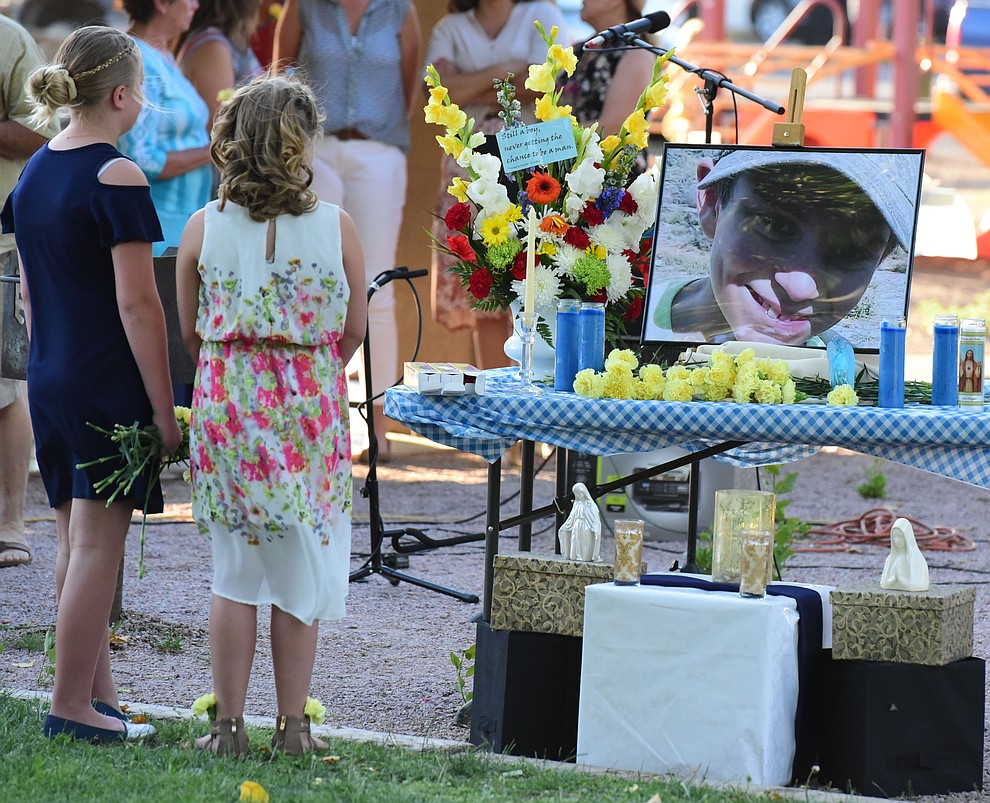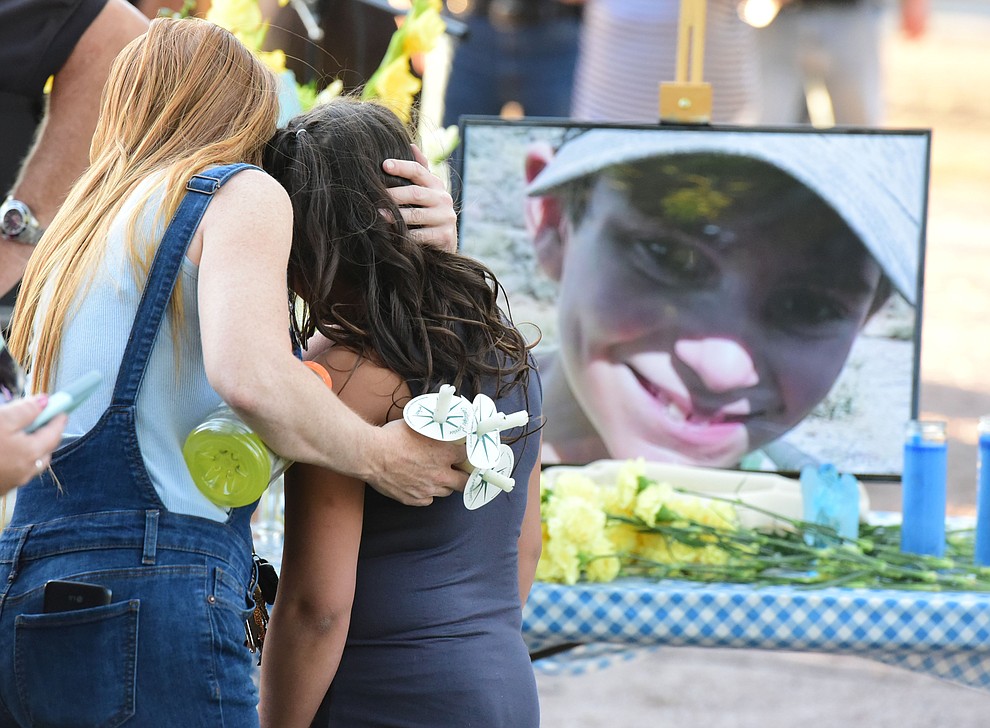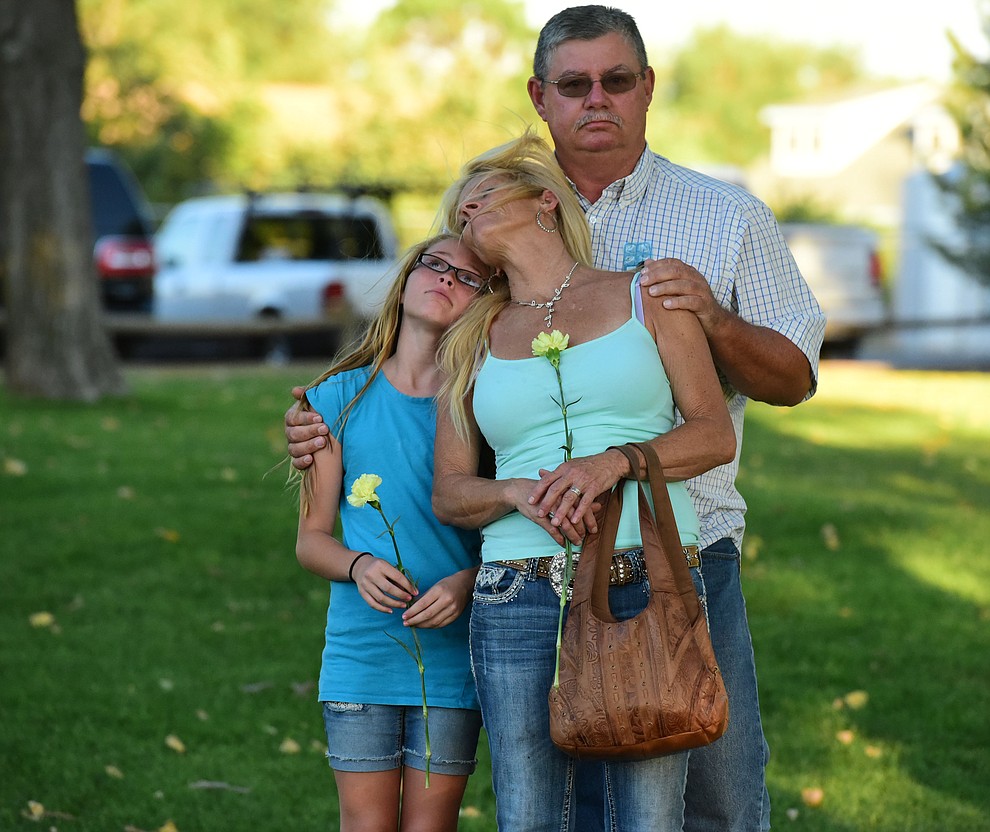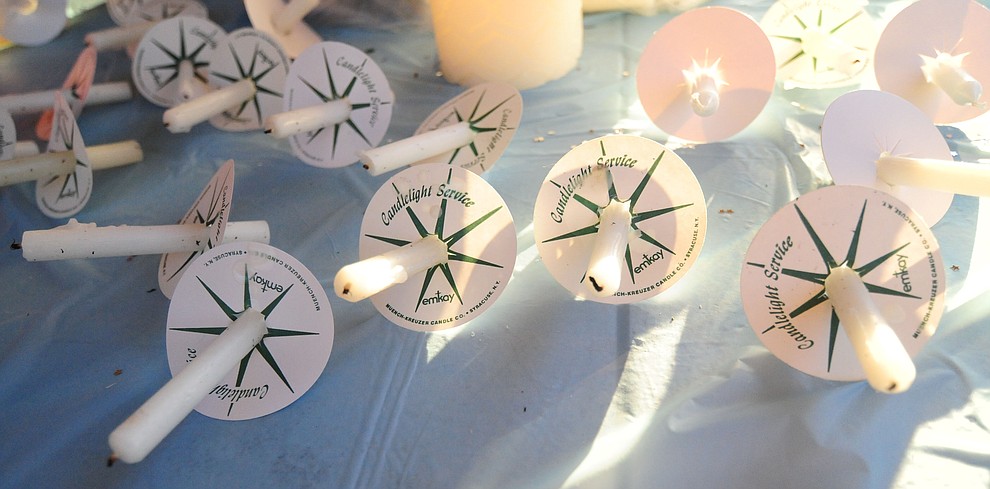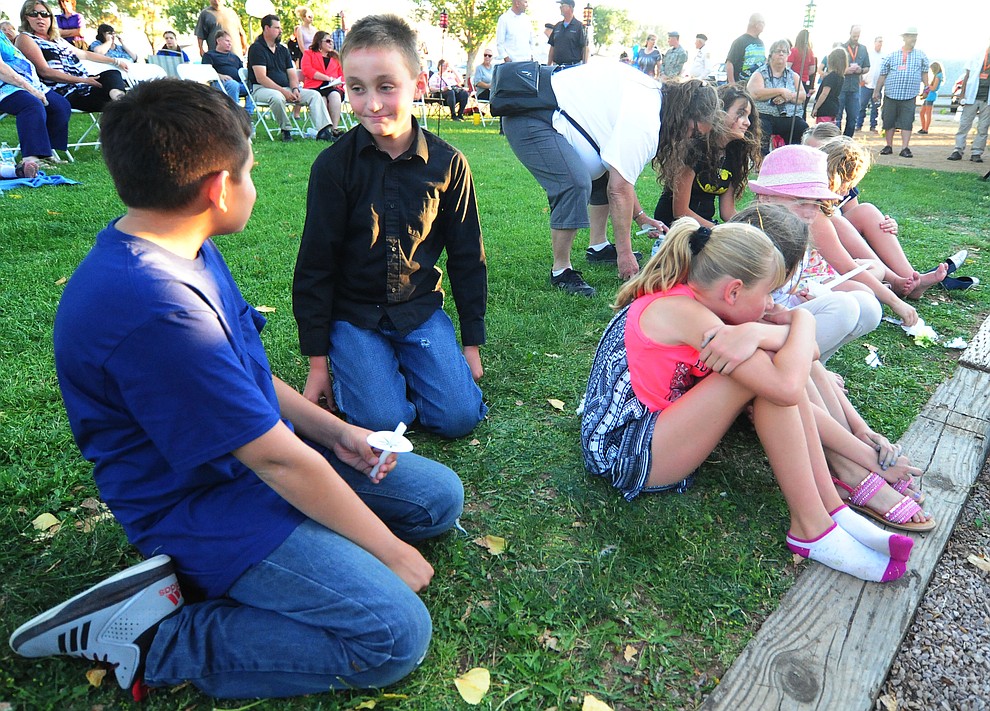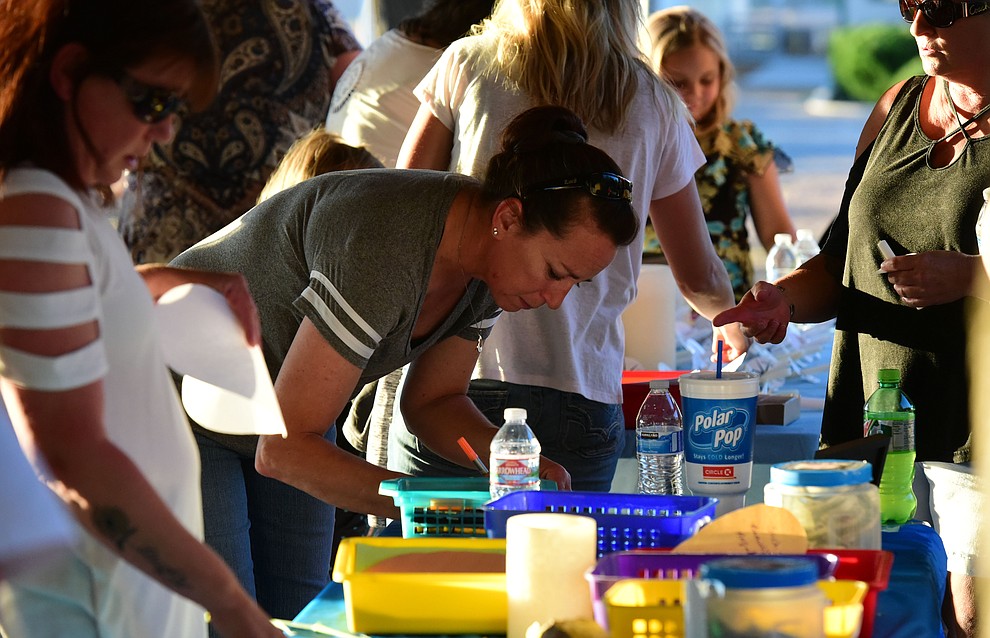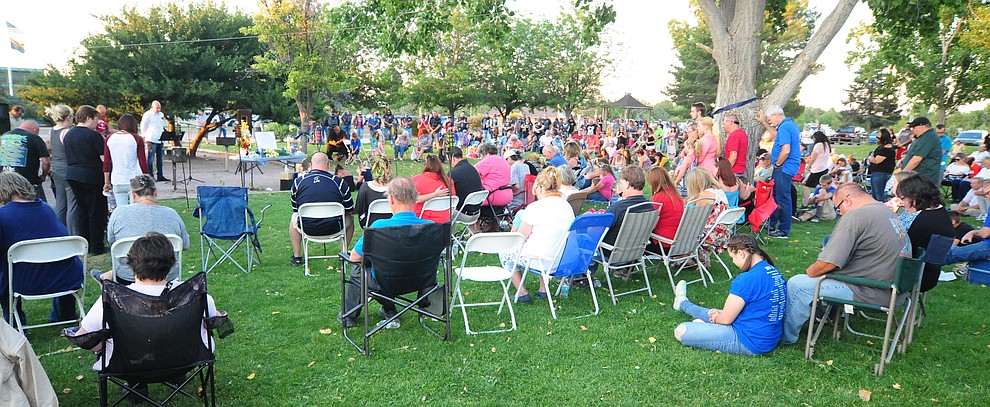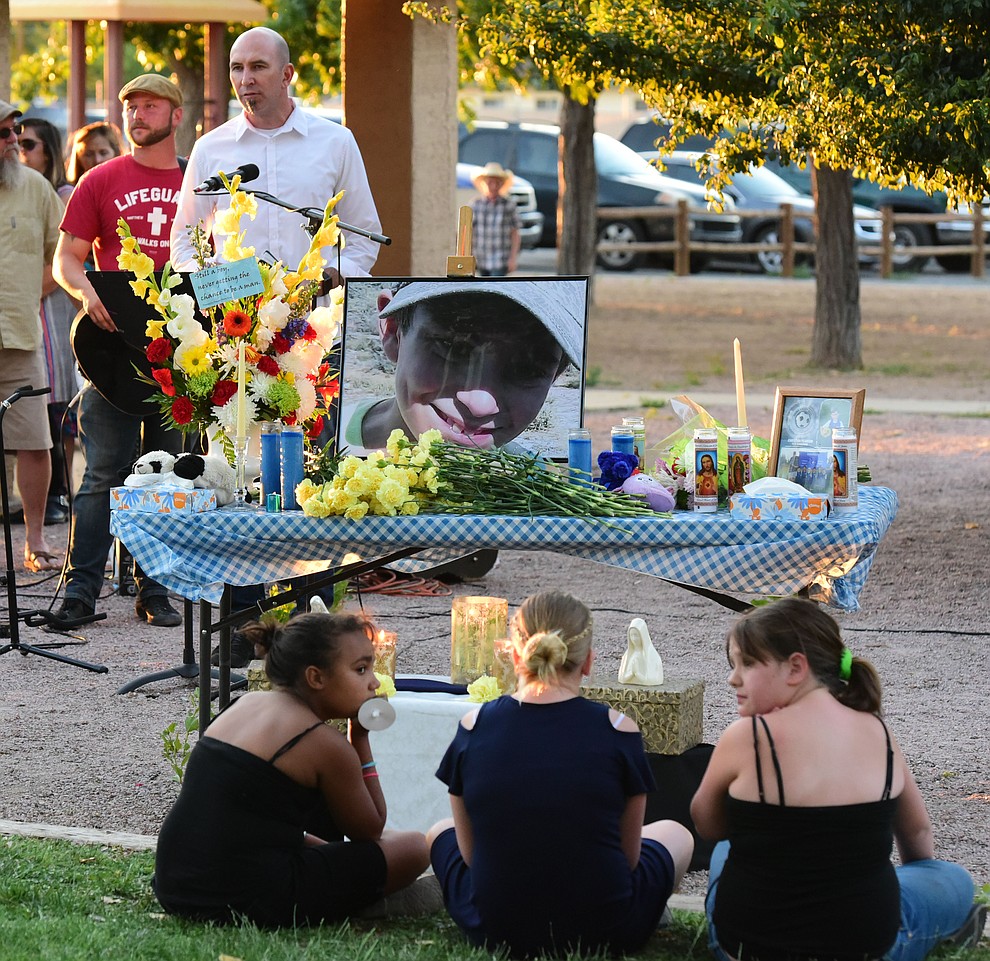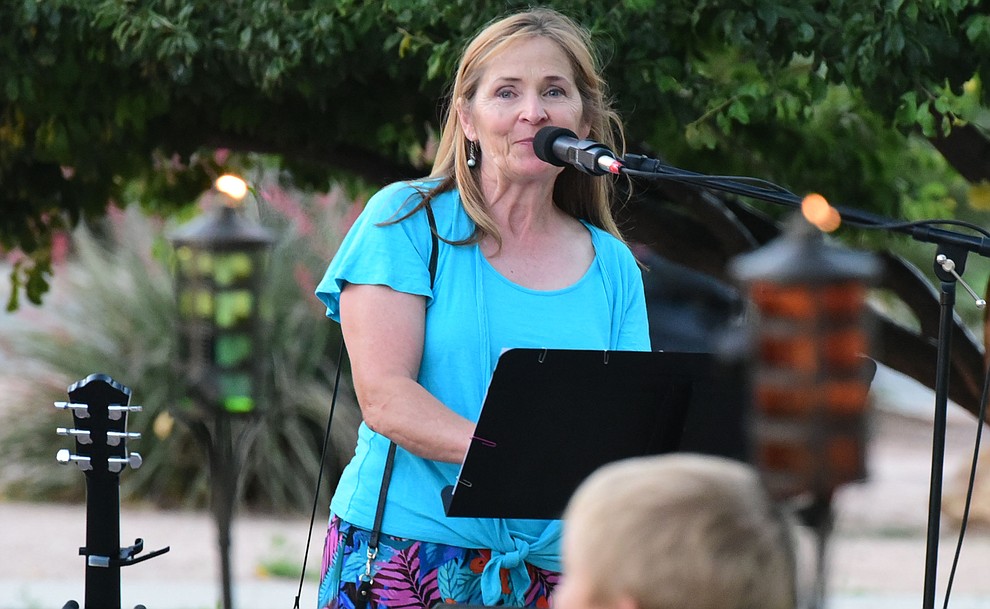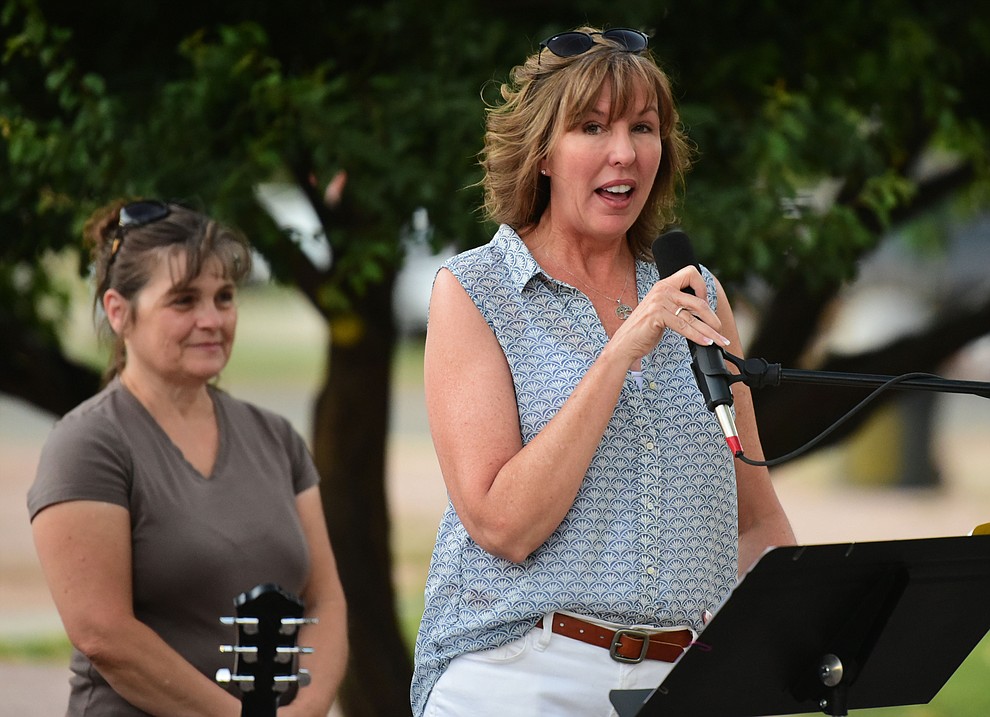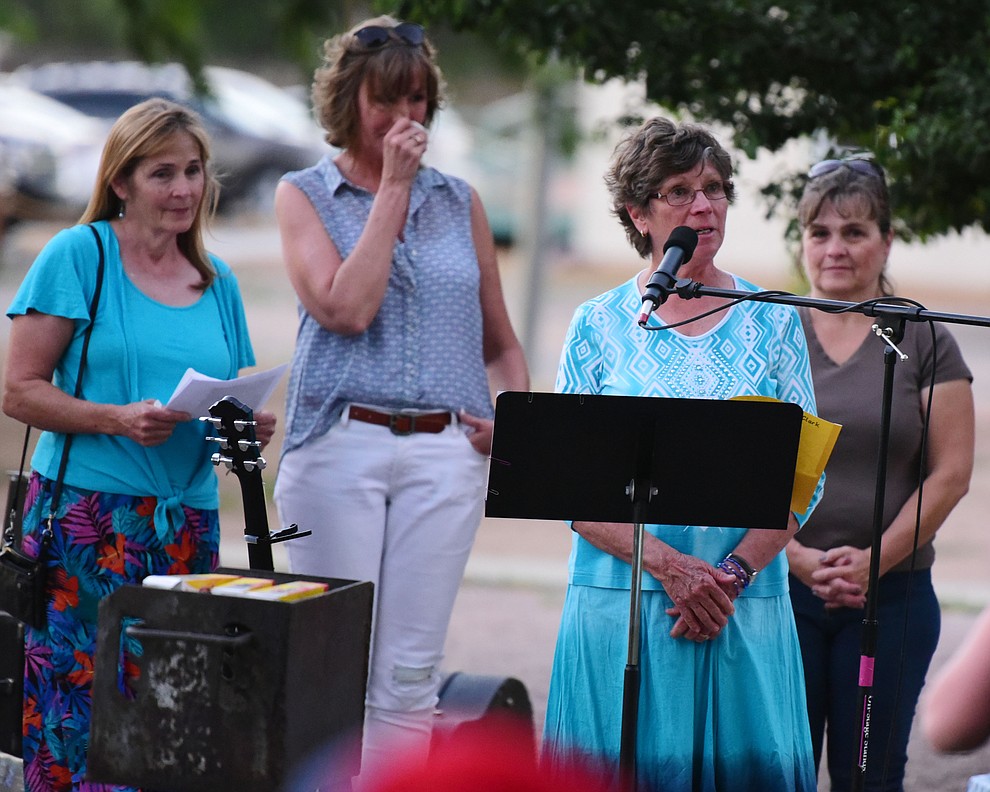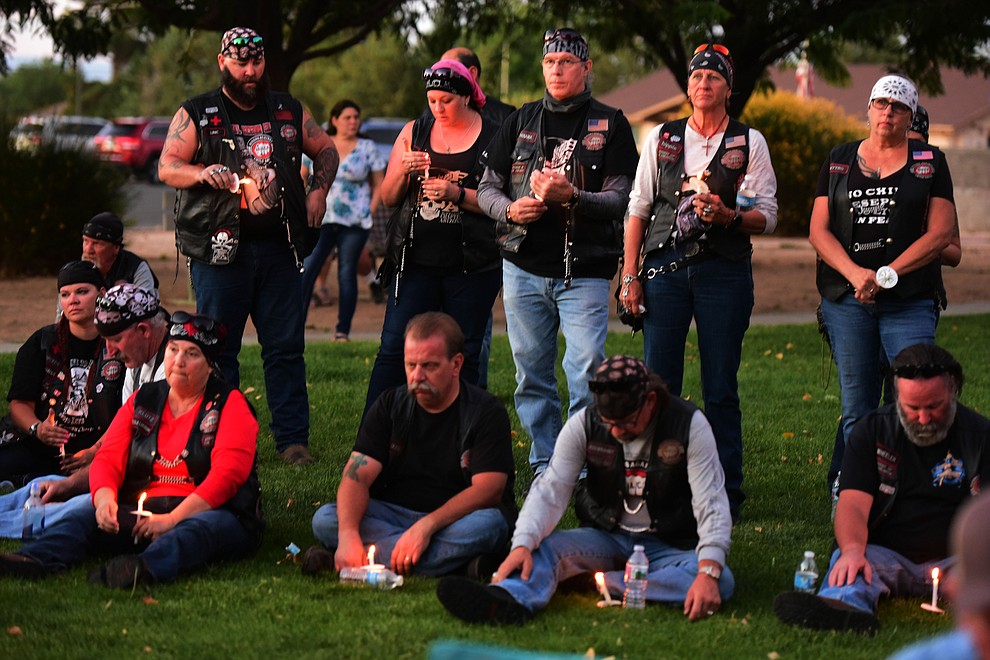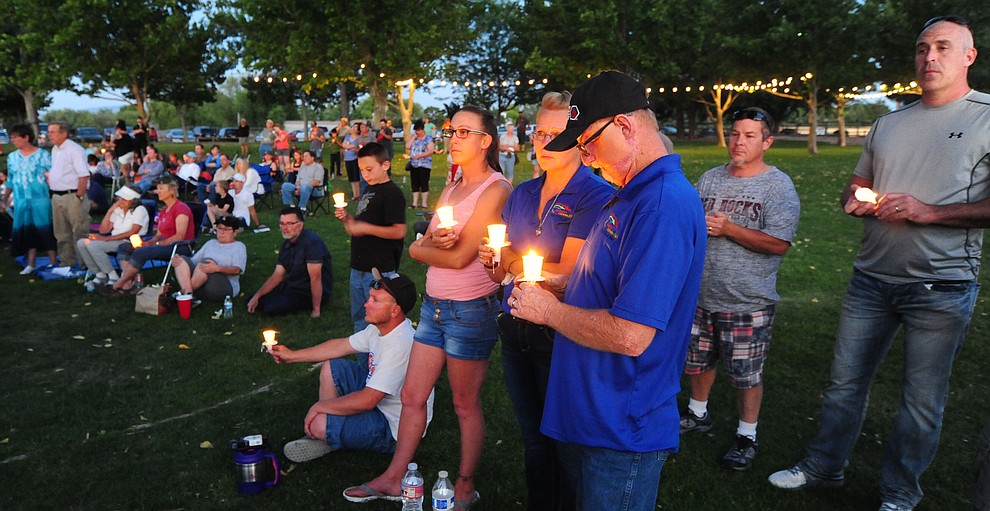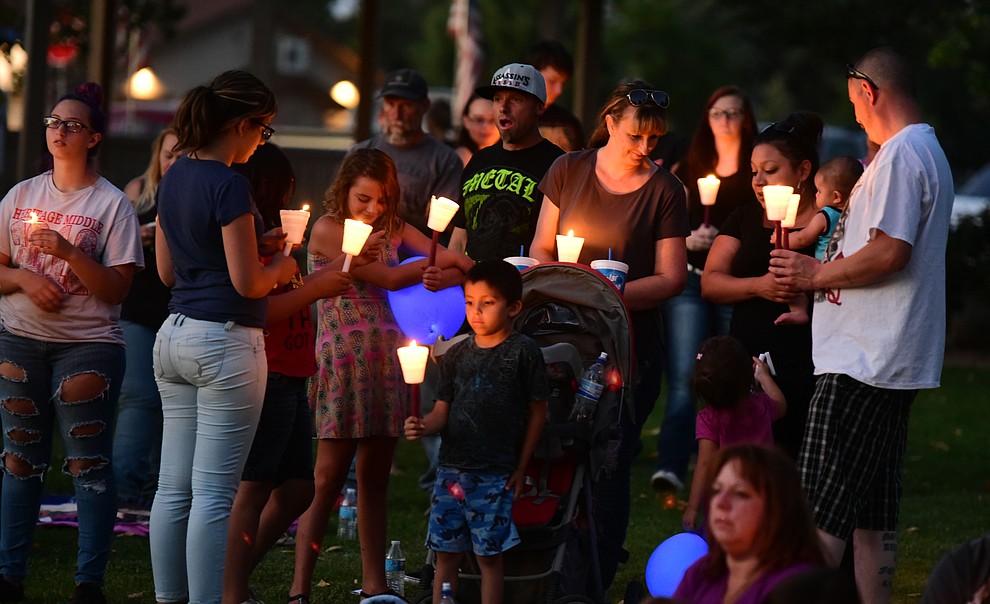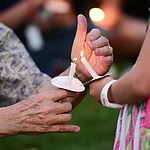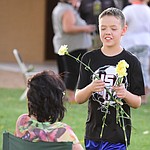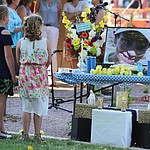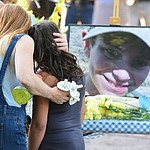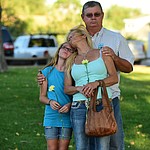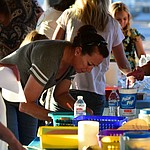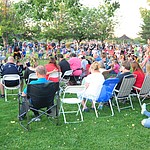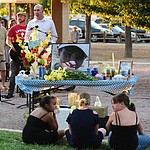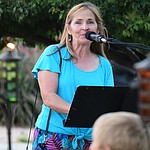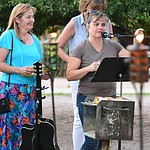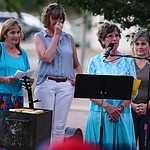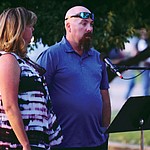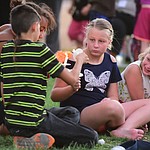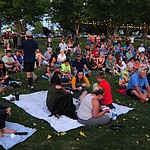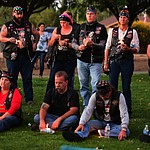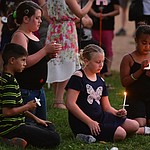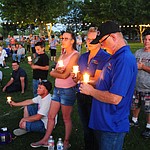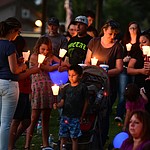 "Still a boy, never getting the chance to be a man."
Those words hung from a bouquet of flowers during a candlelight vigil for Christian Pearson Saturday evening, June 17, in Chino Valley. Beside those flowers was a blown-up photo of Christian's smiling face.
Christian died in Phoenix Children's Hospital after being taken off life support Sunday evening, June 11. Police had responded to a 911 call Thursday, June 8, and found him not breathing. He had burns and bruises on many parts of his body — injuries allegedly inflicted that day. His mother, Juliana Moreno, 34, and her boyfriend, Daniel Terry, 36, were arrested on attempted first-degree murder charges, which have been upgraded to first-degree murder charges.
Shaken by the event, several residents of Chino Valley felt compelled to do something in Christian's memory.
"I needed a way to say goodbye and to honor the fact that he was here with us," said Naomi Barnett, a coordinator of the vigil whose son frequently played with Christian.
Barnett and the other organizers initially thought the event, which took place at the town's Memory Park, would consist of a small crowd of people lighting some candles. They had no idea it would evolve into a tremendous community effort, with donations of time and resources being dumped into it.
"Everything you see here has been donated," Barnette said. "Water, flowers, torches, everything."
At least 200 people ended up attending the vigil.
Within the crowd were first responders; public officials; friends of Christian's family; and educators and classmates from Del Rio Elementary School, where Christian had just finished fourth grade.
Chino Valley Mayor Darryl Croft was one of those who came to show his support. In his 10 years living in Chino Valley, he can't recall there ever being an incident this heart wrenching within the small rural community.
"This is the worst I've seen," Croft said.

Christian's family, including his father, Eric, were present at the vigil as well despite an uncertainty by the organizers that they would attend.
While Eric was too weak to speak, Christian's uncle, Richard Moreno, spoke on behalf of Eric and the rest of the family.
"Christian was our special little boy," Moreno said. "There's a hole in everybody's hearts. It's not something that you fill easily, but the only way to get over it is to hold close to each other, to love your children, and to hit your knees and ask God to take away the pain."
As friends and family took turns speaking about Christian, tears could be seen welling up in the eyes of many standing in the cool grass.
As night began to fall, candles were gradually lit in Christian's honor.
One of the last to speak to the crowd was Barnett's 9-year-old son, Troy, who spent many a day running around with Christian.
"Christian was one of my best friends," Troy said. "He was a good friend and a very good boy."
For those affected by Christian's death and who wish to speak with someone about it, there will be counselors available at Del Rio Elementary School on Monday, June 17, from 9 a.m. to noon. The school is located at 1036 N. Road 1 W, Chino Valley.
More like this story
SUBMIT FEEDBACK
Click Below to: