Juneteenth jazz event at Arcosanti packs 3 acts into 1 day
Originally Published: June 15, 2017 8:49 p.m.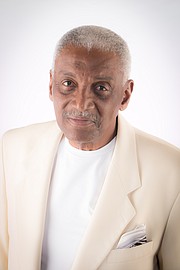 Organizer Milt Cannon is excited about this year's Juneteenth Jazz Festival. Although it's been shortened from two days to one, he said the one-day event will pack a wallop.
The headliner for the day is someone Cannon believes will make jazz fans out of anyone who hears her. Yuko Mabuchi is a young Japanese pianist who grew up listening to American music and found her passion with jazz.
Mabuchi's playing will convince people to say, "Oh, my, I didn't know I liked jazz — I didn't know I liked it that much. That's the kind of performer she is," Cannon said.
Cannon said that, when the Juneteenth festival was a two-day event, it drew between 600 and 1,000 audience members, but he expects to get even more people coming out this year "because we have better talent. We've cut down the days and raised the ante for the talent."
He added that he feels this concert will be the best in his "past 19 years. We've had great performers; we've brought in icons" but this year will be special.
That talent includes the Billy Mitchell Trio at 1 p.m.; the Yuko Mabuchi Trio at 3:30 p.m.; and the Milt Cannon Quartet with Harold Land Jr. on piano at 4:45 p.m.
Juneteenth, incidentally, is a celebration of the end of slavery in the U.S., held on June 19. The festival combines a commemoration of that day, plus Father's Day.
Juneteenth Jazz Splash Festival Concert & Cabaret will be held at Arcosanti (exit 262 off Interstate 17) Sunday, June 18 from noon to 6 p.m. Tickets: $35 to $70; available online at pjazz.org or call 928-237-7908.
More like this story
SUBMIT FEEDBACK
Click Below to: