Drew & Anton debut full band at the Raven Saturday night
Originally Published: June 15, 2017 8:23 p.m.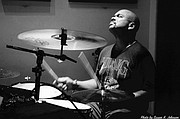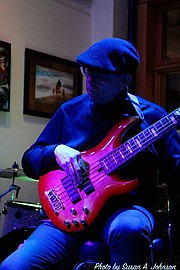 Popular Prescott acoustic guitar duo Drew Hall and Anton Teschner will introduce their full band to Prescott on Saturday, June 17, at the Raven Café.
Hall, who plays guitar and sings, and Teschner (guitar), will be joined by Gigi Gonaway (drums) of Coolidge, and Mahlon Hawk (bass) of Mesa.
Hall said Gonaway has recorded and performed with Mariah Carey, Aretha Franklin, Whitney Houston, George Benson, and more; and Hawk, an Emmy award-winning bassist, has performed with members of The Cars and Steely Dan.
The show is free and is from 7 to 10 p.m. at the Raven, 142 N. Cortez St.
More like this story
SUBMIT FEEDBACK
Click Below to: