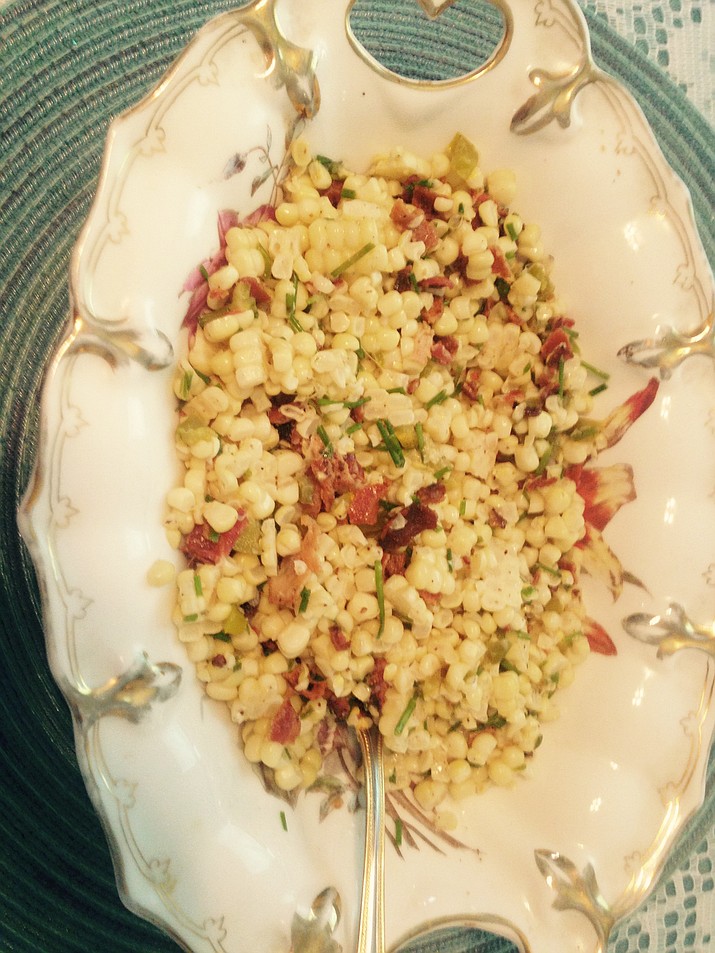 Photo by Diane DeHamer.

Originally Published: July 18, 2017 6:01 a.m.
This corn salad is very delicious, and was a big hit with my husband. It is a great idea to make ahead and have ready for your backyard grilling this summer. Enjoy!
Corn, Bacon, Jalapeno Salad
4 slices bacon (fried and crumbled)
2 tablespoon chives (chopped)
4 ears of corn (cooked and cut from the cob)
1-2 tablespoons pickled jalapenos (chopped)
Put all of the above ingredients in a serving bowl.
Dressing
1/4 cup fresh lemon juice
1/2 teaspoon salt
1/2 teaspoon black pepper
1/2 cup olive oil
1 tablespoon mayonnaise
1 teaspoon sugar
Whisk ingredients for dressing in a small bowl.
Drizzle over corn mixture and chill for 1-2 hours then serve.