Sale of Prescott Gateway Mall falls through

By
Max Efrein
|
mefrein
Originally Published: July 9, 2017 6:03 a.m.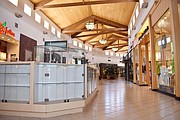 Going, going… not gone.
The Daily Courier has confirmed that the sale of the Prescott Gateway Mall has fallen through.
After a two-day auction, the Prescott Gateway Mall sold on April 5 with a final bid of $10,009,999.
The sale, which was hosted on Ten-X, an online real estate marketplace website, was for the mall's 318,500-square-feet. It did not include the anchor stores — Sears, JCPenney and Dillard's — which own their individual spaces totaling about 200,000 additional square feet.
The winning bidder was not disclosed and the listing agent for the property, Thomas Dobrowski, said more information would be available once the sale made its way through escrow, which can take anywhere from 30 to 60 days.
The Courier regularly checked on the status of the sale within this timeframe and kept being told that the negotiations were ongoing.
It wasn't until Wednesday, July 5, that Tabani Group Inc., which owns the property, was willing to provide a comment on the matter as rumors were circulating.
"The mall has not changed ownership, but I'll certainly let you know if/when that changes," Theresa Dorlan, marketing coordinator for Tabani Group, stated in an email.
This was further confirmed when a tenant of the mall received an email from the mall's property manager, Kaela Seisinger, stating that the sale of the mall was no longer in progress and that Tabani Group will continue operations as they currently stand.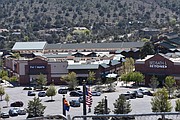 The tenant provided the Courier with a copy of this email. It makes clear that tenants of the mall are not at risk of losing their leases and that additional tenants are being sought to fill vacant space.
The mall was initially built in 2002. Tabani Group, headquartered in Dallas, Texas, bought the property in late 2013 for $16.3 million, according to Yavapai County Assessor's Office records.
More like this story
SUBMIT FEEDBACK
Click Below to: