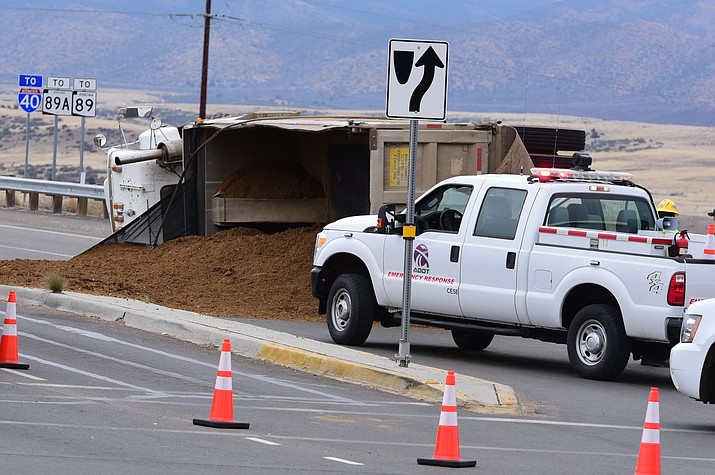 Photo by Les Stukenberg.
Originally Published: January 13, 2017 6 a.m.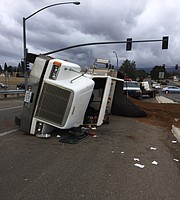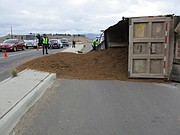 A dump truck that police said was traveling too fast to turn from Highway 69 onto Fain Road rolled over Thursday.
Traffic was backed up for several hours as Fain Road northbound was shut down while the crash was cleared up.
The truck, full of dirt and manure, was coming from Mortimer Family Farms.
The driver, who received non-life threatening injuries, was cited for failure to control the vehicle.
More like this story