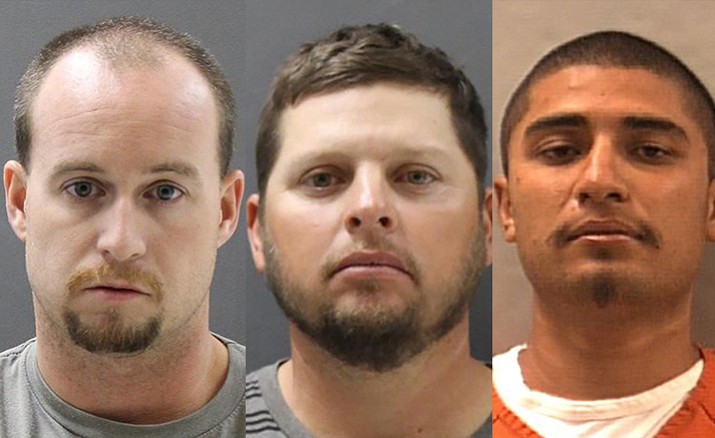 Originally Published: December 20, 2017 6 a.m.
Prescott Valley Police arrested five men last week at an area motel as part of a prostitution sting operation, according to PVPD spokesman Jerry Ferguson.
Ferguson said police would not release the date or location of the arrests, but that arrests were made for both adult and child prostitution.
Two men were charged with misdemeanor prostitution, Ferguson said.
Three men were charged with one count each of felony prostitution with a minor known to be 16 years old: Miguel Ruiz-Recendiz, 38; Richard Simental, 29; and Alan Majerus, 29.
"The Prescott Valley Police Department will continue its pursuit of sexual offenses, especially those involving children and young people," Ferguson said.
Editor's note - As a matter of policy, the Courier/Prescott Newspapers generally does not name suspects charged with misdemeanor crimes.
More like this story