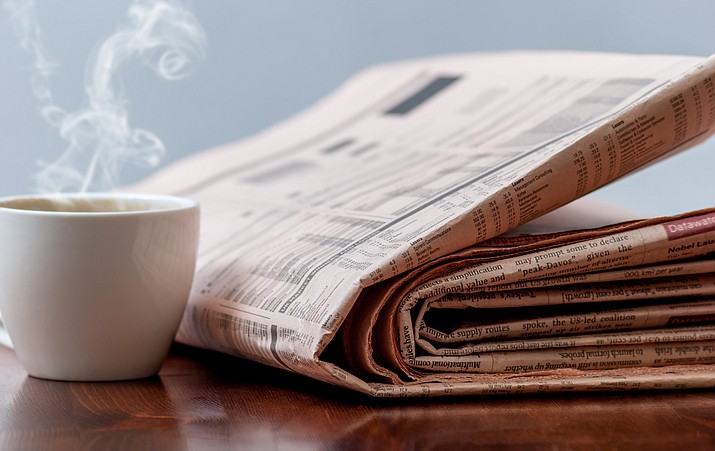 Originally Published: December 18, 2017 6 a.m.
Updated as of Monday, December 18, 2017 7:34 AM
We received a lot of feedback to some recent columns I've written, though many readers mistakenly called them editorials. If that made me cringe, I could only imagine what the reaction was by the other members of our editorial board, who usually don't agree with my views.
As I was thinking about pointing out the difference, the Washington Post printed a story spelling out the mysteries of journalism, letting readers know some of the basics of our business.
That's a good idea, I think I'll steal it.
So here are some of the rules of good journalism that most readers probably don't know:
Columns vs. editorials: A column is the opinion of one person, and that person is named. What you're reading now is a column. An editorial, however, is the consensus of a newspaper's editorial board, which is usually many people.
Our editorial board includes top editors, our publisher, the corporate content director, and occasionally department heads from non-editorial departments who rotate on a bimonthly basis. The owners also have a say, though they may not be directly involved and work with the publisher. Editorials are unsigned because they are the official view of our newspaper. There are times when the editorial board is split on the subject, and we will usually say so when that happens.
Makeup of the editorial board: For the most part our editorial board reflects the community we cover, it is comprised of conservative Republicans, moderates and an independent. I am the only true liberal.
We seek consensus, and for the most part, we find areas where we agree. Our goal is not to go too extreme in either direction, but to try and unite all citizens.
Anonymous sources: You hate anonymous sources, we hate anonymous sources. Still, there are times when the only way to get information is for us to agree not to use a name. The sources are not anonymous to us, we know who they are. We would not publish anything without knowing where it came from, and a general idea of the motivations behind telling us that information.
Before we can print anything from an anonymous source it has to be approved by an editor, and then our publisher. We try to keep this to a minimum, and if there is any other way to get the information, we try to go that route.
Before we agree to publishing information from an anonymous source, we try to understand the motivation. If they're doing this to hurt someone and don't want their name attached, we're not likely to use it. If they're doing it because they could lose their job, or something traumatic happened to them and they want to protect their family from that, it's worth considering.
Off the record/not for attribution/background only: Experienced sources, such as politicians and business leaders, understand journalism jargon. When we're talking to someone who doesn't deal with reporters on a regular basis, we're likely to go very easy on them. Not so those who should know better.
Off the record needs to be said before any information is given, and it must be agreed to by the reporter. Then the recorder is turned off, the notebook is put down. Anything said cannot be used, period. Why would a source do this? To point the reporter in the right direction. The reporter will then have to go get the information through other sources, but at least now they know what they're looking for, which is a big help.
Not for attribution means that the reporter can use the information, but cannot tell readers where it came from. Reporters tend to use this as a second source to verify information they already have.
Background is similar, the information may be used by the reporter but the source and reporter usually negotiate how they want to describe where they received the information. For example, an official who works in the governor's office.
On the record of course means anything you say can be used and be attributed to you. If you attend a public meeting, everything you say there is on the record and we can use it.
Conflicts of interest: When we have a conflict of interest, we state it. For example, Senior Editor/Community Editor Tim Wiederaenders is president of the Yavapai County Education Foundation. When it comes to covering their annual teacher of the year awards dinner, he recuses himself from those decisions and another editor makes the call. When we write the story, we include Tim's role in that organization. We believe in transparency.
Corrections/Clarifications: We try to get everything right, but occasionally we will make mistakes. When we do, it is vital that we correct them as quickly as we can, and try to learn from it so that the mistake doesn't get repeated. We post corrections on the first few pages of the paper and on any story online that we correct. Clarifications are not quite corrections, it may mean that not enough context was provided.
Those are some of the basics of our business. If you feel motivated to write with any questions or comments, the email address is ksain@prescottaz.com. But please, don't call this an editorial.
Related Stories
More like this story