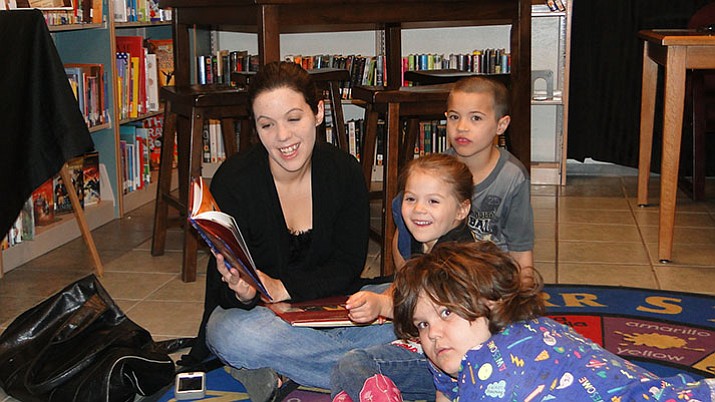 Originally Published: December 13, 2017 5:45 a.m.
The Christmas season gets rolling with Danielle Navarro being the storyteller, reading a Christmas Story to the children.

Some children couldn't get close enough and gathered on the floor, while others listened from their chairs. But Christmas is in the air and all were delighted to hear the Christmas tale.