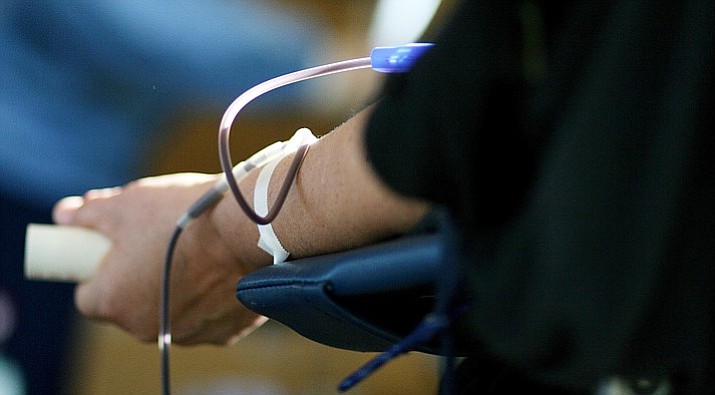 Originally Published: December 4, 2017 5:55 a.m.
Make your appointment now to donate blood on Wednesday, Dec. 6, between the hours of 10 a.m. and 2 p.m. at St. Luke's Episcopal Church.
When you give blood, you will receive a voucher for a free 14" cheese pizza, donated by Streets of New York.
To schedule an appointment, please visit www.bloodhero.com (Sponsor code: StLukesEC).
For questions, please Contact Charlotte Willman at 928-778-4499 or Darrell Anderson at 928-710-8932.
St. Luke's Episcopal Church is located at 2000 Shepherds Lane, Prescott (near the airport, at 89 and Ruger Road).
https://www.google.com/maps/place/St+...
's+Episcopal+Church/@34.650348,-112.432457,15z/data=!4m5!3m4!1s0x0:0x2b8451edaaced8b1!8m2!3d34.650348!4d-112.432457
More like this story