New attorney assigned to Arizona man facing death penalty
Originally Published: August 28, 2017 8:48 p.m.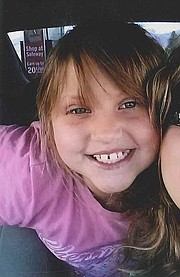 KINGMAN, Ariz. (AP) — An Arizona man facing the death penalty has a new primary defense attorney.
The Mohave Valley Daily News reports (http://bit.ly/2vlYl0j ) Justin James Rector, of Bullhead City, is charged with first-degree murder, kidnapping, child abuse and abandonment of a dead body in the 2014 death of 8-year-old Isabella Grogan-Cannella.
Indigent Defense Service Director Blake Schritter says Quinn Jolly has been assigned as first chair on Rector's case. Co-counsel Julia Cassels will remain as second counsel.
Gerald Gavin, Rector's former lead defense attorney, withdrew from the case in July after becoming aware of an ethical conflict of interest.
Rector allegedly strangled Grogan-Cannella and left her body in a shallow grave.
Jolly will appear at Rector's next hearing, which is scheduled for Sept. 22.
More like this story
SUBMIT FEEDBACK
Click Below to:
This Week's Circulars
To view money-saving ads...