Party chairs weigh in on Trump speech
Originally Published: August 25, 2017 6 a.m.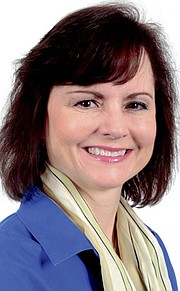 Toni Denis
Yavapai County Democratic Party chairperson
Trump delivered a fitting speech for the kind of vacuous circus event we've come to expect from him in Arizona as he spent an hour delivering insults toward the free press in defense of his lies and distortions of facts. The farce showed how low he will stoop to manipulate his gung-ho supporters, who are oblivious to the disaster of a presidency full of chaos, foreign policy debacles and corruption. 
As many predicted, Trump has NOT remotely evolved into a presidential figure. He tacitly supported racists and their symbols, blaming "both sides" at a Charlottesville rally that led to the death of a peaceful protester. He began his campaign by denouncing Mexican immigrants as rapists and criminals and he now lends his support to the former Maricopa Sheriff Joe Arpaio, who ignored court orders to stop racially profiling Latino American citizens in Phoenix.
We saw the hate and violence that was stoked during the Trump rally at the Prescott Valley Event Center and we continue to oppose the divisive actions of this so-called leader. We are united in our resistance against bigotry and his Administration's systematic attacks on cherished American values — truth, equality and liberty.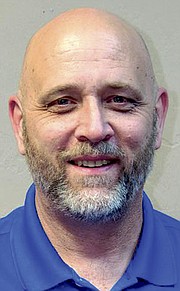 Mark Sensmeier
Yavapai County Republican Party chairperson
President Trump returned Tuesday to Phoenix, the site of his first campaign rally. The packed-house crowd greeted him with enthusiasm, demonstrating that he remains extremely popular with Arizona Republicans and independents.
Clearly buoyed by the overwhelmingly positive response to his nationally-televised foreign policy address the night before, the president touched on most of his campaign themes in a disciplined and inspired address. He directly confronted the Democrats and their media accomplices who have attempted to tie his administration to recent events held by small extremist groups, stating "When one part of America hurts, we all hurt. When one American suffers an injustice, all of America suffers together."
The president was on his game, touting the strengthening economy, the administration's successes in reducing unnecessary regulations on businesses, and a strengthened commitment to defeating ISIS and finally winning the war in Afghanistan.
As part of his efforts to drain the Washington swamp, he needled some members of our own party who have very publicly stood in the way of rolling back Obamacare and other policies that hurt working Americans. The overwhelming response of the audience shows that, despite media attempts to portray otherwise, the support for President Trump's agenda remains solid.
More like this story
SUBMIT FEEDBACK
Click Below to: