Walt Richardson, Blaine Long and CheekTones Trio play at Elks Theatre

By
Max Efrein
|
mefrein
Originally Published: August 24, 2017 9:11 p.m.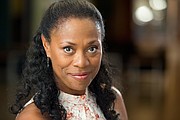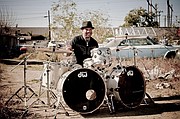 Essentials
What: Walt Richardson & Friends & the Blaine Long Band
When: Saturday, Sept. 2, 7 to 10 p.m.
Where: Elks Theatre, 117 E. Gurley St.
Tickets: $15
Contact: 928-777-1370
Website: PrescottElksTheater.com
Something a little different is coming to the Elks Theatre this Labor Day Weekend.
Best known for hosting tribute bands and traveling acts, the venue will be a hotspot of local and statewide musical talent on Saturday, Sept. 2.
Gracing the stage will be Walt Richardson & Friends, Blaine Long and The CheekTones Trio
All have played in Prescott at venues like Raven Café and recently began working together on various projects.
At the center of it are veteran touring/studio drummer Gigi Gonaway and popular Prescott guitarist Drew Hall.
The two began playing together recently and gradually introduced their musically inclined friends to each other.
On Drew's side are Don Cheek and Gary Ukura, the remaining members of The CheekTones Trio, a successful rock/blues band in Prescott, and Anton Teschner, the equal half of the Prescott duo Drew & Anton.
On Gonaway's end are Arizona Music & Entertainment Hall of Fame inductee Walt Richardson and longtime Arizona bassist Marcus Weeden.
Joining all of these musicians for the Elks performance will be Blaine Long, a singer-songwriter and recent competitor on the national television series "The Voice."
"We've got some of the main players in the Arizona music scene in the same building all in one night," Hall said.
The lineup will be like so:
The CheekTones Trio will open the night with acoustic guitars and vocal harmonies.
After that, Long will head a set with Gonaway, Weeden and Hall.
Richardson will then take the stage with Hall and Anton to do some acoustic before Gonaway, Weeden and Richardson's sister Lillie Richardson join them to form Walt Richardson & Friends for the headline performance.
The night will wrap up with everyone coming out on stage and jamming out together.
Elks Theatre has been hesitant to host local bands in the past because there's a risk of not selling many tickets. Something like this is an exception, however, because the groups performing all have strong local followings.

"A show like this is different; it's unique," said Elks Manager Colette Greenlee. "It's still a risk that we're taking, but we are taking a risk to bring entertainment into town that I think our community really needs."
The show will start at 7 p.m. and end around 10 p.m. Tickets are $15 and can be purchased on PrescottElksTheater.com, by calling the box office at 928-777-1370 or at the door one hour prior to performance time.
SUBMIT FEEDBACK
Click Below to:
More like this story