Fall Preview: Mayer looking to keep mojo alive, make state
By
Doug Cook
|
dougout_dc
Originally Published: August 16, 2017 11:15 p.m.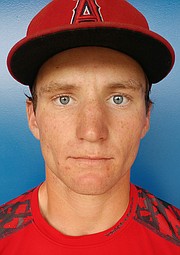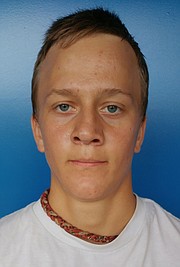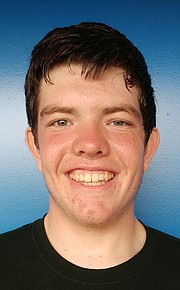 In its quest to return to the upper tier of the 1A conference, Mayer's football team took a giant step in the right direction this past fall by qualifying for the state playoffs.
Then-first-year coach Mike Gutierrez led the Wildcats to a 6-3 overall record and a 4-1 mark in the 1A West region of the AIA's eight-man game. Despite losing to Hayden, 36-14, in the first round, Mayer's once-stalwart program received a welcome shot in the arm.
Before 2016, the Wildcats hadn't reached the postseason in five years (2011). Mayer has won three eight-man state titles in its history, in 1975, 1994 and 2006, and Gutierrez intends to revive the glory days.
The Wildcats begin the 2017 season on Friday with a Week Zero contest versus Greyhills at home. Kickoff is scheduled for 7 p.m. at Mathern Field on their Spring Valley campus.
Mayer lost only two key starters to graduation in the offseason, and the Wildcats like their chances for a repeat playoff appearance.
"We've got most of our core coming back," Gutierrez said from practice last week. "For them to experience that [reaching state], it won't be such a shock [if it happens again this year]. Our goal is to get back to the playoffs and build off last year."
No fewer than nine boys lead Mayer's 23-man roster this fall.
Senior quarterback Dylan Wilhide, junior running back Zack Young, senior fullback Dacodah Jensen and junior tight end Cody Colquitt are expected to lead Mayer offensively. Wilhide, Young, Jensen and Colquitt are expected to shine on defense as well.
Other standouts include junior tailback Dade Herbert and defensive tackle Jared LaRue.
"We pretty much progress every day," LaRue said of the 2017 team. "I see a lot of potential coming from Dylan. He's definitely a good QB. He's matured big-time from last year."
Offensively, Gutierrez will lean on Jensen, who ran for 582 yards and eight touchdowns last fall, and Herbert, who rushed for 206 yards and four touchdowns. Herbert replaces the graduated Gabe Young, Mayer's leading rusher with 845 yards and eight touchdowns in 2016. The entire offensive line from last year returns to bolster the backfield.
"Dade's just as athletic and talented as Gabe was, and probably even faster," Gutierrez said of Herbert. "So, we'll still focus on the run."
Since June 1, the Wildcats have been lifting weights. They've also attended passing tournaments in efforts to improve. In contrast, last year they spent just a few weeks preparing for the season.
"We learned that we can get far [this fall] if we work hard enough and put the dedication in," Colquitt said. "Even with our low [roster] numbers and how small our guys are, we could go real far."
Although Mayer will have difficulty winning the West Region with 1A preseason No. 1-ranked and defending state champion Bagdad in its division, the Wildcats could still garner a high seed come late October.
"We've met with [defending 1A runner-up] Williams all summer," said Gutierrez, adding that 10 to 15 of his boys participated in offseason workouts. "Once a week we met here [Spring Valley], in Bagdad and in Williams, and we had little passing tournaments for a few hours. And then we went up to [Heber] Mogollon to end the summer. We've had a lot more reps this year."
More like this story
SUBMIT FEEDBACK
Click Below to: