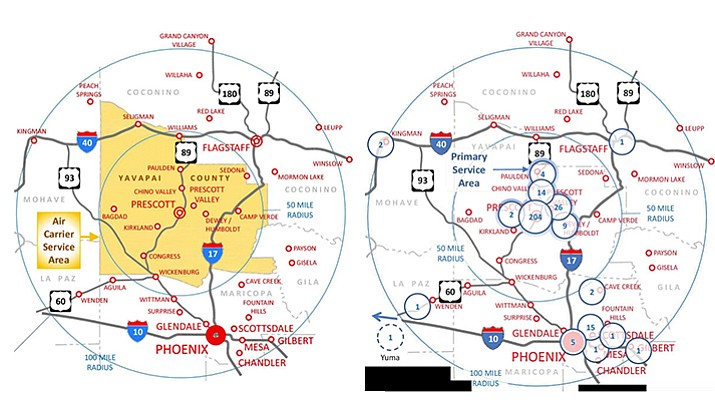 Originally Published: August 1, 2017 6 a.m.
The City of Prescott will hold a Regional Open House Meeting at the Prescott Valley Library, at 7401 E. Civic Circle, on Wednesday, Aug. 2, from 5 to 7 p.m. The City of Prescott is seeking feedback from the public during its process of developing an Airport Master Plan for future development of the Prescott Municipal Airport.
This meeting is the second of four meetings that will involve public participation during the course of the project. This meeting will cover the fourth chapter of the Master Plan, Facility Requirements. This chapter identifies recommended facilities necessary to satisfy the 20-year forecast of aviation demand at Prescott Municipal Airport (PRC).
Delta Airport Consultants will provide an overview of the first phase of the Master Plan and present a summary of the Facility Requirements. Regional Officials, City of Prescott Staff, and Airport Stakeholders will be present to obtain feedback and discuss airport benefits.
For questions, to receive regular updates, or to leave a comment, please visit prcmasterplan.com.
More like this story