Merchants eye potential impacts of Gateway Mall sale
Hoping new owners will be creative moving forward

By
Max Efrein
|
mefrein
Originally Published: April 16, 2017 6:01 a.m.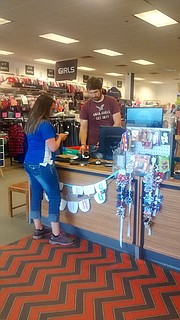 While Prescott Gateway Mall essentially sits in escrow following a $10 million auction purchase on Wednesday, April 5, the businesses currently operating on the property are still open and awaiting a verdict.
For Mallory Ronaldson, owner of Go Bananas, a child play center at the mall, this would be the fifth time the property has changed management in her nearly seven years of business.
"First it was Macerich, then the bank, then Urban Retail and now Tabani," she said.
And if the sale goes through as planned after about 20 to 50 more days of processing, the newest owner will step into the limelight.
Throughout the transitions, each owner has been willing to negotiate a rent that works for Ronaldson, she said. "I couldn't have stayed if they hadn't."
Part of their willingness to cut a deal, she believes, is because her business offers a valuable service.
"People can drop their kids off while they go shopping," she said.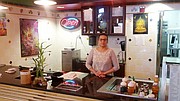 Her business's value remains the same, but there is some uneasiness about what's to come this time around.
"I've never been concerned each time the mall's been sold, but for some reason this time feels different," she said. "I don't know why. Maybe it's because I didn't know ahead of time until after it was done."
She wasn't alone. In fact, none of the tenants seem to have known the property was on the auction block.
"We hadn't heard about it until about a week before," said Darrel Fisk, who co-owns Chai's Thai restaurant in the mall's food court.
This one-week heads up didn't come from management, he said. Rather, word somehow just got out and spread through the mall like wildfire.
"If it weren't for employees of stores at the mall spreading the word about it, we probably wouldn't have even known until it came out in the paper," Fisk said.
Though it was abrupt, Roxanne Tanner, co-owner of Fox + Bear Kid's Trading Post at the mall, isn't pulling her hair out about it.
"I don't have any control over it, so there's no need to stress," said Tanner, who recently signed a five-year lease.
And while it's unknown what the new owners have in mind for the property, she can't imagine it being anything too drastic.
"Someone was like, 'what if they tear it down,' and I just thought that's so irrational," Tanner said. "There is plenty of vacant land that they could have bought for cheaper. They're probably going to keep it a mall and hopefully make it more diverse."
By more diverse, she means getting more creative with what goods and services are offered on the grounds.

"All traditional malls are dead," she said. "Nothing survives from just pure retail now. They have to be mixed."
This means incorporating business offices, entertainment attractions, food options, etc.
Mark Derosa, general manager of Games People Play at the mall, agrees.
"You can only have so many fluff stores," Derosa said. "If the mall was smart, or whoever bought this mall, or any mall was smart, bring in a bank, bring in a cleaners, bring in a dentist, bring in service industries that bring people to the mall, and while they're here, they can do their shopping as well."
But if something more impactful does happen either through this potential sale or through Tabani Group and Tanner loses her lease, she'll just move on.
"I'll go someplace better," she said. "But I do like this place and hope it works out."
More like this story
SUBMIT FEEDBACK
Click Below to:
This Week's Circulars
To view money-saving ads...