World premiere honors late oboist from Prescott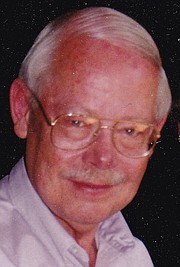 In its final performance of the season, the Central Arizona Concert Band (CACB) will offer music lovers a chance to hear the world premiere of "Chimeres" by Carl March.
The concert takes place at 3 p.m. on Sunday, April 9, in the Davis Learning Center Auditorium at Embry-Riddle Aeronautical University, 3700 Willow Creek Road, Prescott. Admission is $12 for adults, $5 for students with ID. Save $1 per ticket by ordering online.
This is a unique opportunity to hear Marsh's new work for concert band and oboe that features Marian Buswell, principal oboist with the Phoenix Symphony.
The CACB and the Prescott Chamber Players Society commissioned "Chimeres" to commemorate the life and work of the late oboist, Michael Vogel, a longtime Prescott resident who passed away three years ago. Vogel was a founding member of the band, said band director Clydene Dechert.
When Vogel passed, his estate had set aside a large amount of money for both CACB and the Chamber Players.
"We decided to combine our money and find somebody to compose a number in his honor," Dechert said.
Several band members wrote about their memories of Vogel and also sent some of Vogel's favorite pieces to the composer, Carl March.
"It is so much his personality, it is unbelievable," Dechert said, adding that March, who lives in Nashville, will be present at the concert.
Also on the program are a variety of challenging numbers, especially the second half of the concert, the director said. The band will acknowledge the birthday of late composer Al Davis by playing "From Shire and Sea Suite," which has three parts: "Robin and the Tanner Fanny Blair," "Barbara Allen," and "The Coasts of High Barbary Rule Britannia." Davis' daughter is a member of the band.
Other pieces include "Golden Age of Broadway" by Rodgers and Hammerstein, "Folk Dances" by Shostakovich/Reynolds, four marches and a waltz.
CACB started with 24 members in 1997 and has reached 60 musicians, ages 14 to 80-something, Dechert said. Membership is by audition. A concert band consists of woodwind, brass and percussion families of instruments.
For more information, and to order tickets online, visit centralarizonaconcertband.com.
More like this story
SUBMIT FEEDBACK
Click Below to: