Local Rundown: Badger mountain biking team takes 1st at White Spar
Originally Published: September 27, 2016 11:08 p.m.
Badger mountain biking team takes 1st at White Spar
Photo Gallery
AHSCL Prescott By Mitzi Hammes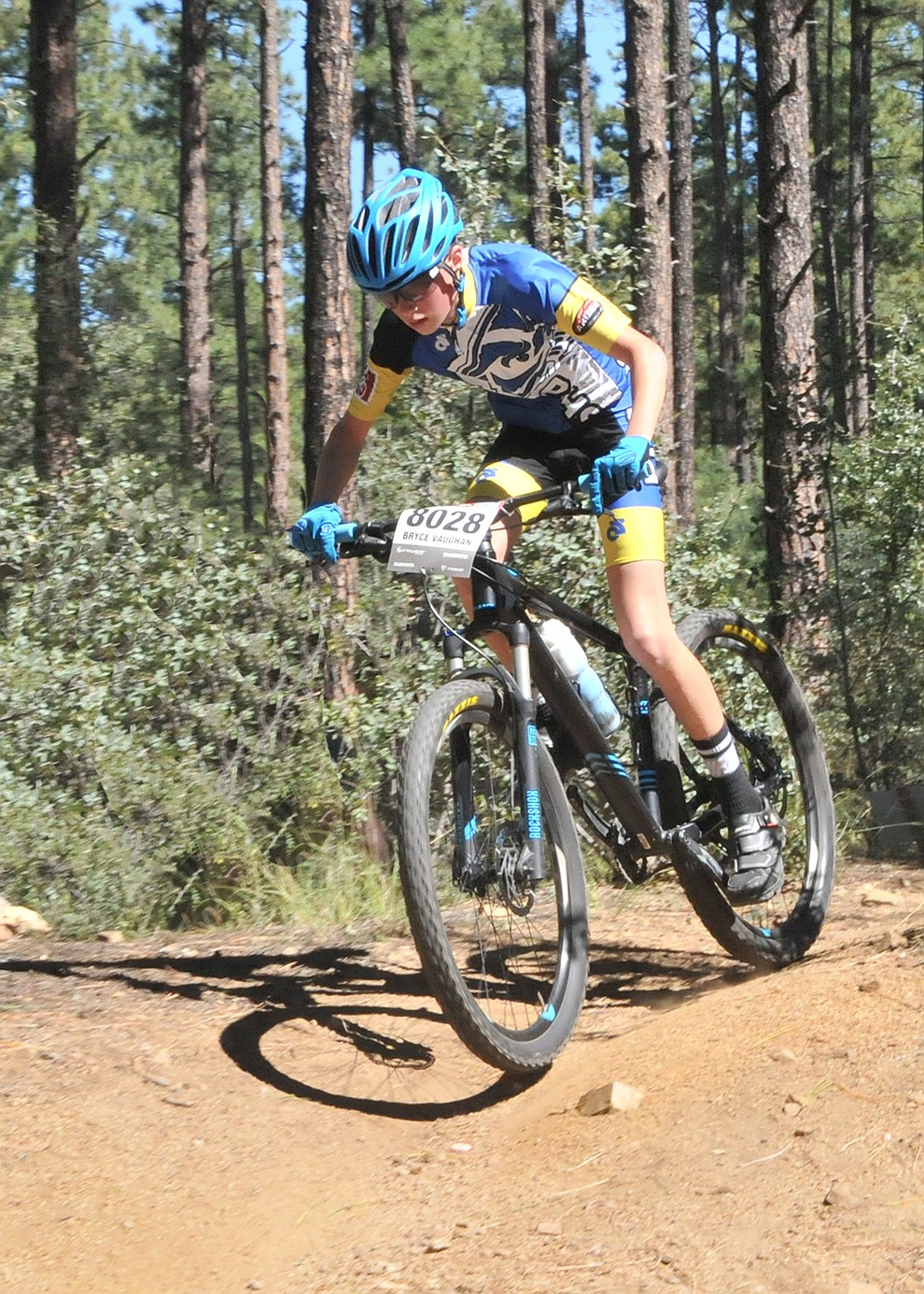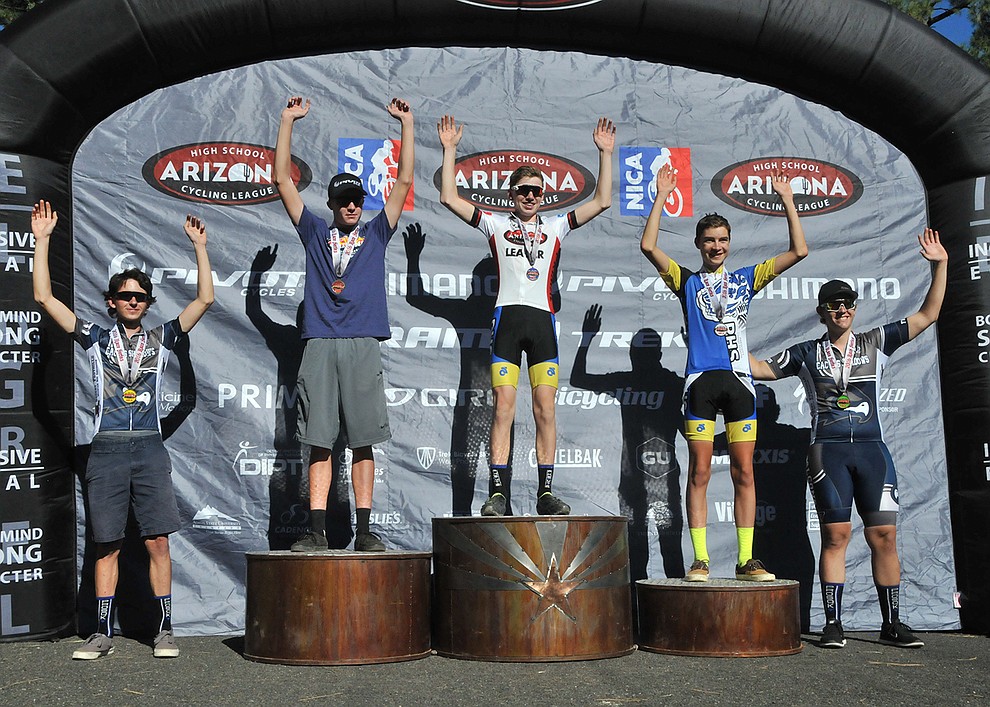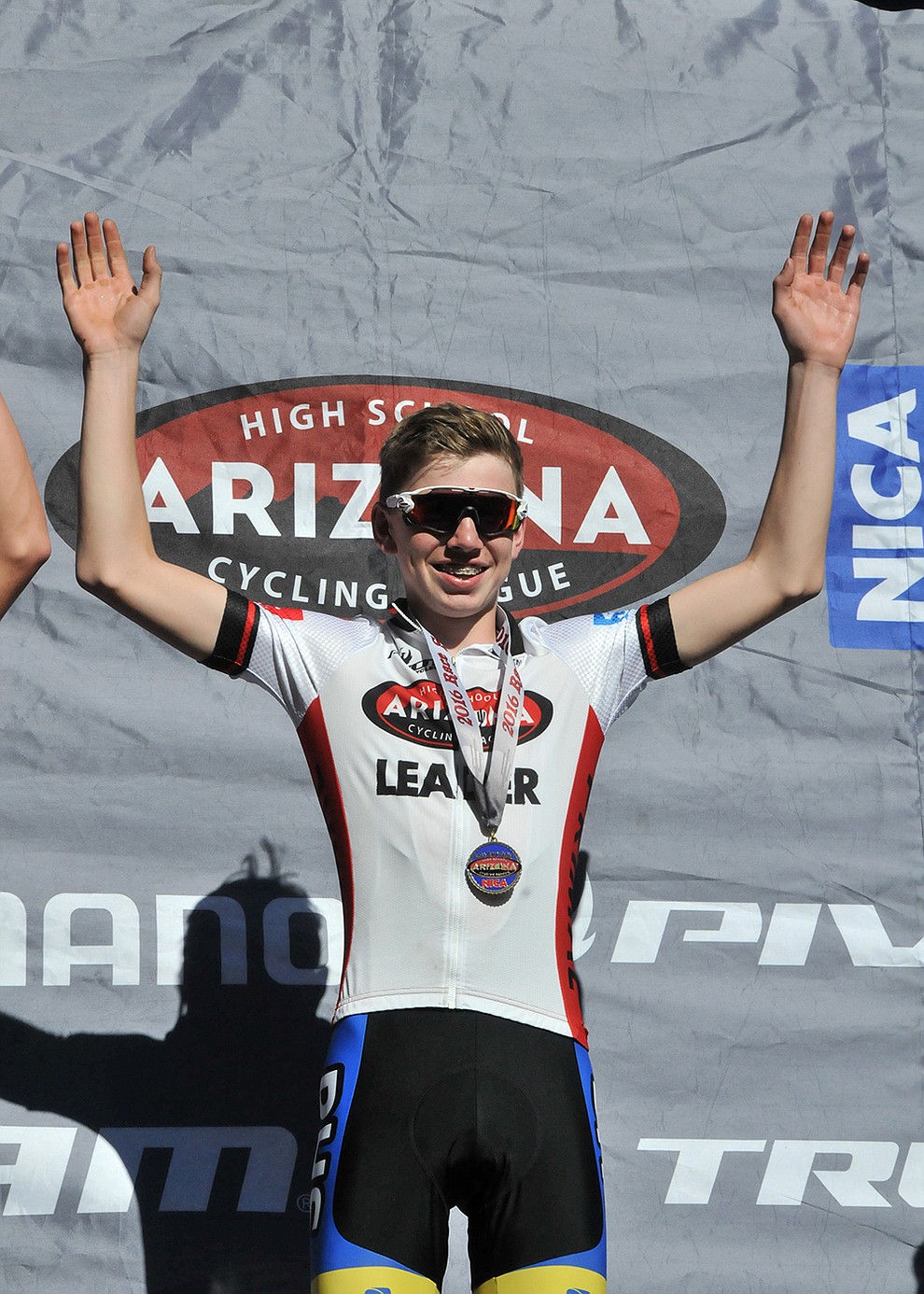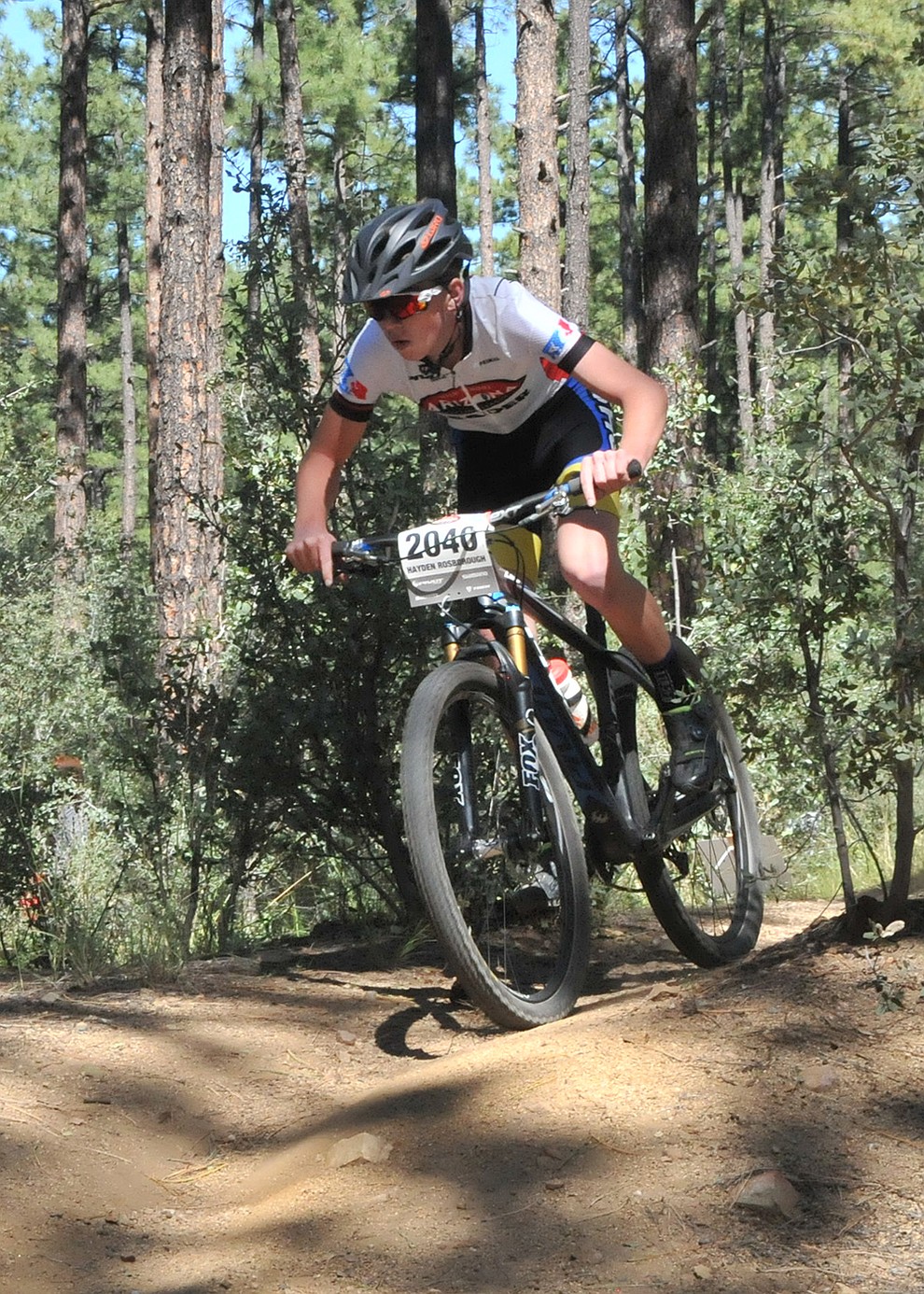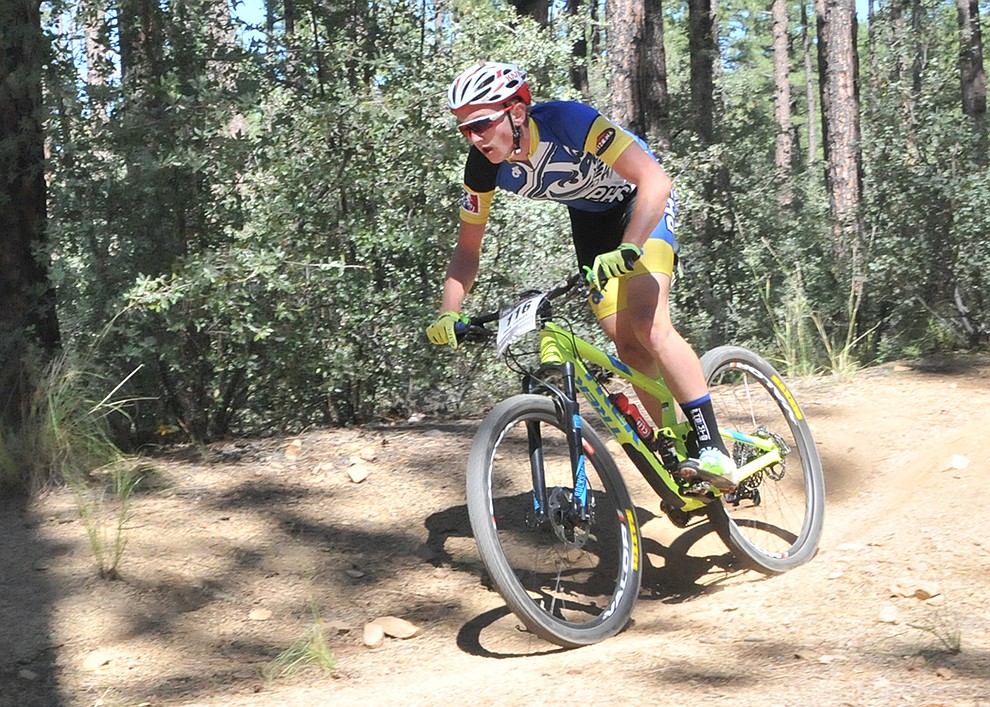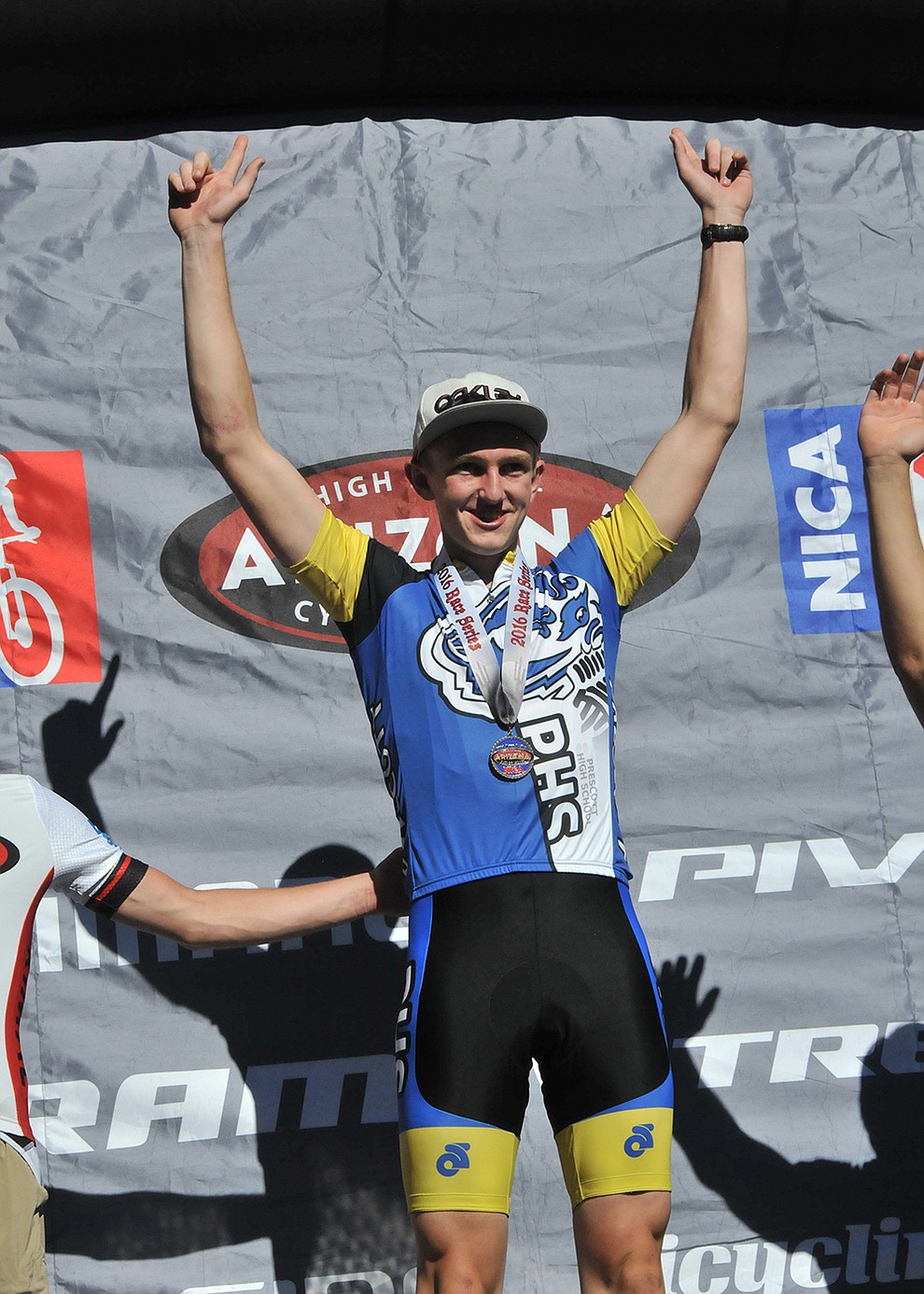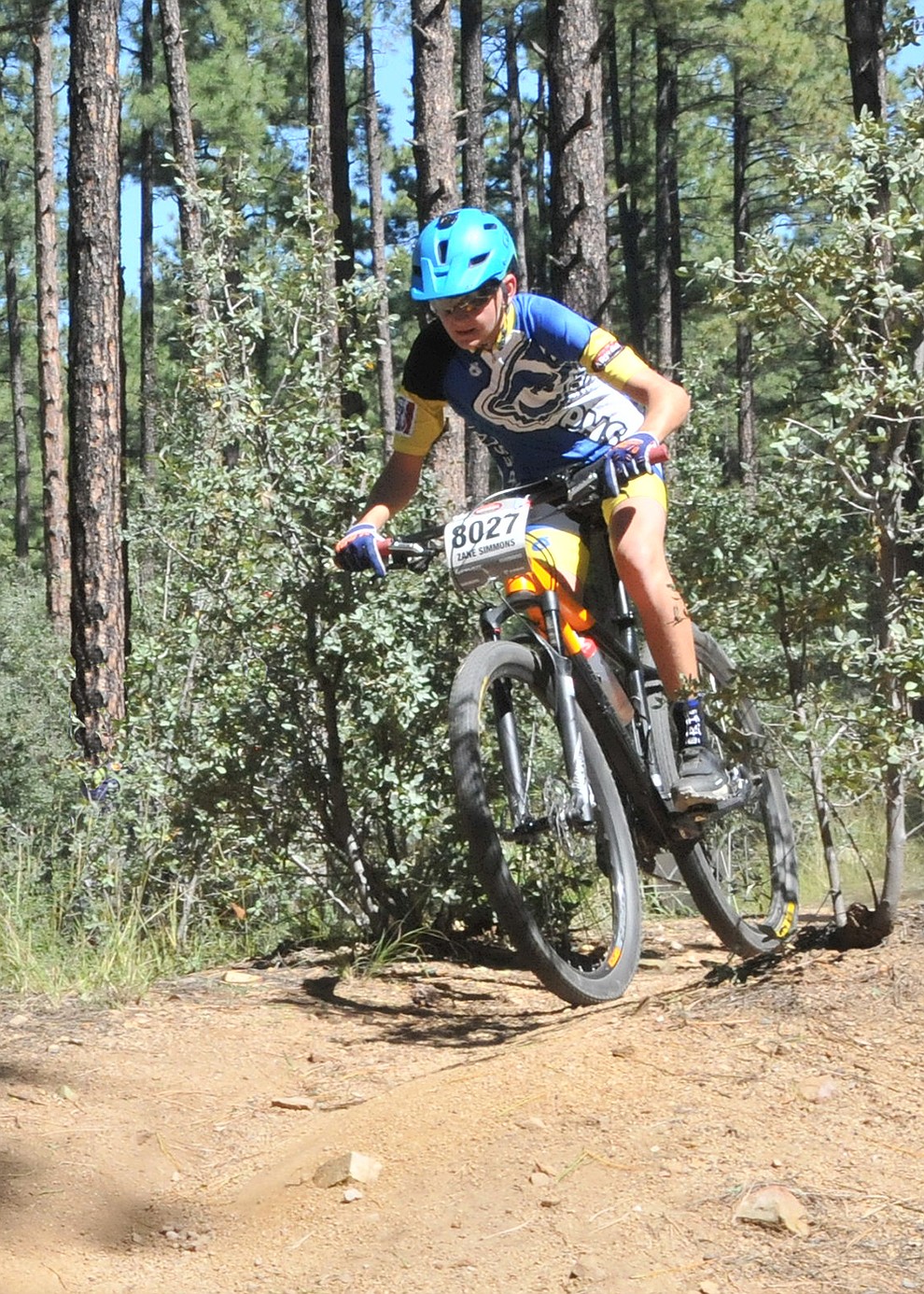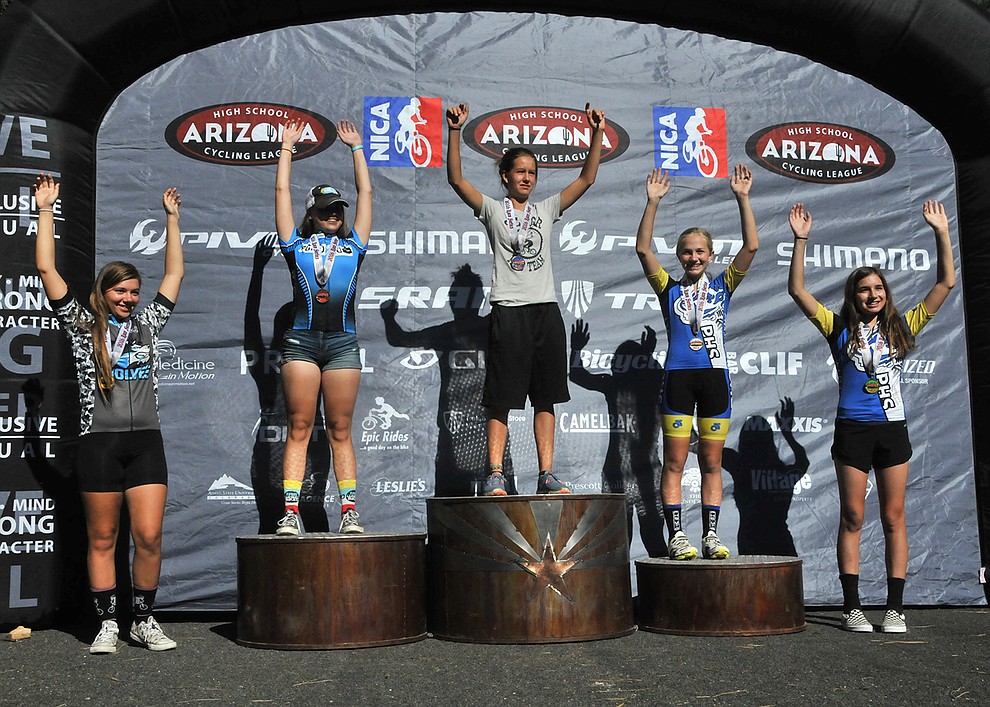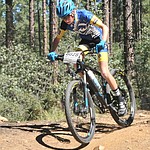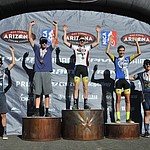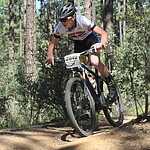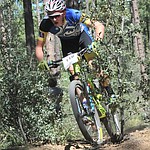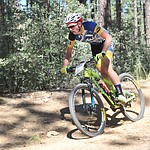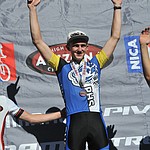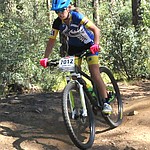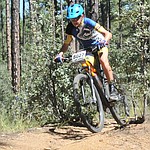 PRESCOTT — Prescott High School's mountain biking team leads the Arizona High School Cycling League standings two races into the five-race 2016 season after winning Race No. 2 here at the White Spar Campground on Sunday, Sept. 25.
"It was a tough race with one of the varsity boys crashing out of the race," Prescott coach Wayne Fernandez said. "The team raced hard on what was – or probably will be – the hardest course for the season."
Each lap in the race went 4.2 miles with an elevation gain of 460 feet per lap at mile-high altitude.
Individually for the Badgers' varsity boys in the four-lap race at White Spar Campground in south Prescott, Paul Fabian placed first (1 hour, 14 minutes and 12.63 seconds; recorded fastest lap of the day in 17:28), Andrew Mull claimed 10th and Andrew Myrick finished 17th.
For the varsity girls, a three-lap race, Prescott was led by Alex Shumaker (fifth place in 1:12:9.27), Lexi Hammes (sixth, 1:15:38.67) and Drew Shumaker (eighth, 1:17:27.17).
In the JV race, the Badgers' boys were paced by winning rider Hayden Rosborough (57:03.65 time in the three-lap race, posted second-fastest lap of the day in 17:47); Grayson Hughes (third, 1:01:21.23); Cole Bailey (13th); Sam Ward (17th); Dylan Lundmark (18th); Kevin Martinez (24th); and Nick Hight (25th).
As for the freshman boys' race, Prescott's Bryce Vaughn won and teammate Zane Simmons took third. For the freshman girls, the Badgers' Zaydie Croy placed third and teammate Ivy Bailey crossed the line in fifth.
Through two league races this season, Prescott High possesses the overall points lead with 6,456 points, giving the Badgers a healthy 315-point lead over second place. Arizona High School Cycling League's Race No. 3 will be conducted Sunday, Oct. 9, at Wren Arena in Fort Huachuca near Sierra Vista.
Road Warriors: Cougars sweep River Valley
MOHAVE VALLEY — The 3A Conference No. 8-ranked Chino Valley High volleyball team earned a 3-0 sweep over winless River Valley on the road Tuesday, Sept. 27, improving its record to 5-2 in power-point matches and 1-0 in the West Region.
In the 25-12, 25-15, 25-13 win, Jacelynn Clements led the Cougars offensively with 15 kills and a service ace. Josie Cutlip added 24 assists, two kills, three aces and three blocks.
Prescott badminton team falls to Chaparral
SCOTTSDALE — Division II No. 4-ranked Chaparral's badminton team snapped No. 9 Prescott's three-match winning streak in power-point matches on Tuesday, Sept. 27, with a 8-1 win over the Badgers.
In D-II's Northwest Section, Chaparral leads the standings with a 4-0 record (9-1 overall), while Prescott dropped to 3-1 and 5-4 overall.
Bears suffer sixth-straight power point loss
FLAGSTAFF — Bradshaw Mountain High's volleyball team lost its sixth straight power-point match on Tuesday, Sept. 27, as 4A Conference No. 3-ranked Flagstaff swept the Bears in Grand Canyon Region play 3-0.
In the 11-25, 8-25, 11-25 setback, the Bears' Mailani Manuel had five kills and seven digs. Setter Saylor Ford registered six assists, while fellow setter Randee Clifford recorded four assists and six digs. Jordyn Moser had a team-high 13 digs and Rylee Bundrick notched a block solo.
Bradshaw (3-6 record in power-point matches) will continue on in region play when the squad visits Lee Williams at 6 p.m. Thursday, Sept. 29, in Kingman.
More like this story
SUBMIT FEEDBACK
Click Below to: