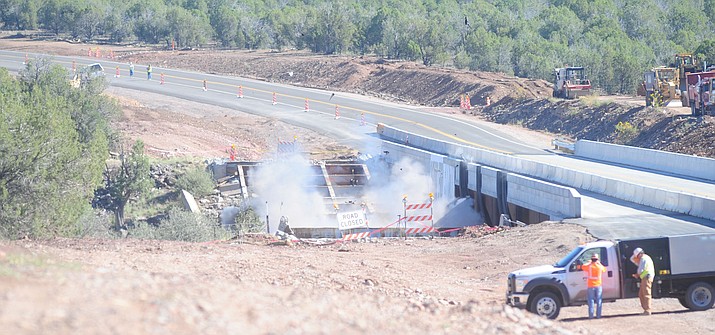 Photo by Les Stukenberg.
Originally Published: September 16, 2016 11:18 a.m.
Just after 9 A.M. a horn sounded for the two minute warning. Then with a countdown from 10, the old Hell Canyon bridge on Highway 89 between Prescott and Ash Fork, Arizona went crashing into the canyon Friday, September 16, 2016.
Related Stories