Chew On This: Vegan, vegetarian-friendly locations in Prescott
By
Max Efrein
|
mefrein
Originally Published: September 8, 2016 11:07 p.m.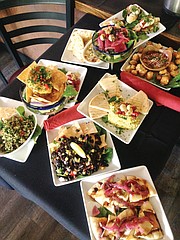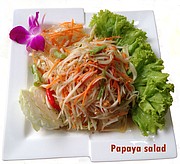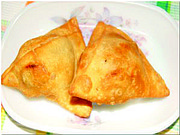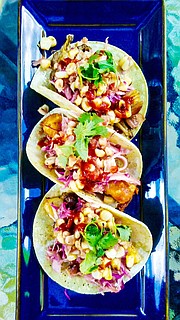 Essentials
Vegan Restaurant Options:
Who: Soldi Creative Cuisine, 111 Grove St., in Prescott
Who: Thai Café, 3050 N Windsong Drive, Ste. 101, in Prescott Valley
Who: Wild Flower Bread Company, 3250 Gateway Blvd., in Prescott
Who: El Gato Azul, 316 W Goodwin St., in Prescott
All vegans and vegetarians have their horror stories.
For Christena Vandegrift, a full vegan who lives in Prescott, one instance was at a restaurant just recently when she ordered tofu tacos. She requested that there be no cheese in the tacos. Little did she know as she bit into one of the tacos that the request was overlooked.
"It tasted so bad," Vandegrift said. "Cheese was the hardest thing for me to give up and now that I haven't had it for so long, I've completely lost my taste for it."
Like many, Vandegrift originally became a vegetarian for the health benefits.
"I just felt tired a lot," Vandegrift said.
Once she cut meat out of her life, she did some research about the health effects of doing so and the traumatic experiences animals go through within the meat industry. She didn't want to be a part of that world, so educating herself on the matter only solidified her decision to go all in.
"I'm going to be a vegan for the rest of my life," Vandegrift said. "I have no intention of ever touching meat or any type of animal product again."
Making this lifestyle decision can be challenging in quite a few ways, including where to dine out.
Most restaurants will accommodate people with dietary restrictions, but not many — especially in rural areas — specifically gear their menus toward catering to vegans and vegetarians.
Some restaurants that Vandegrift has frequented in the greater Prescott area because of their tasty vegan options have been Soldi Creative Cuisine, 111 Grove St, in Prescott; El Gato Azul, 316 W. Goodwin St, in Prescott; Thai Café, 3050 N. Windsong Drive, Suite 101, in Prescott Valley; and Wildflower Bread Company, 3250 Gateway Blvd., in Prescott.
"Soldi has some of the best tofu tacos I have ever had," Vandegrift said.
Many of the owners of these restaurants will admit they don't necessarily have vegetarians and vegans on the brain when they're crafting their menus despite the varied options. Rather, their food just naturally meets the dietary standards of those populations.
"Much of it is based on the menu style that we do," said Barry Barbe, owner of El Gato Azul. "We do a lot of Mediterranean and Southwest."
For Taj Mahal, another popular Prescott restaurant among vegetarians and vegans, the owners say true Indian cuisine is almost always vegetarian and vegan dominant.
"Most Indians are vegetarians," said Gill Singh, who owns Taj Mahal with his wife, Sandra.
However, there are some like Aimee Novak, owner of Soldi Creative Cuisine, who feel for vegetarians and vegan's plight.
"I think they get the short end of the stick because they're usually just offered a salad," Novak said. "I don't feel like they get a real meal. I'm a seasonal chef, so my food is naturally vegetable forward, but we put actual thought into making a vegetable meal."
More like this story
SUBMIT FEEDBACK
Click Below to: