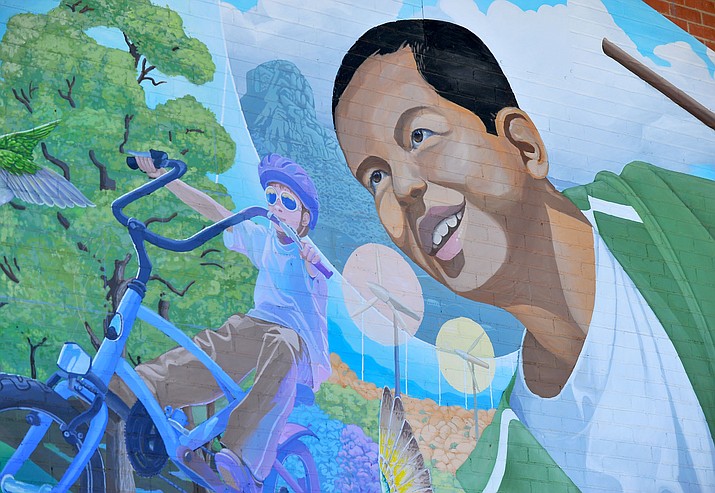 Photo by The Daily Courier.

Originally Published: September 7, 2016 6:02 a.m.
Like many others in our fair city, I see Prescott Unified School District looking to sell school sites as a double-edged sword.
The school board was meeting Tuesday night to consider the latest offers for one or more of the following: the district offices on Granite Street downtown; Miller Valley school, at four-points (across from Hastings and YRMC); and what long-ago was Dexter School, which is on First Street, currently home to Northpoint Academy.
While the land that the district offices sit on would logically be quite valuable and I recall fondly the Northpoint site, because that's where Northern Arizona University used to offer classes and I toiled there for my master's, my focus today is about Miller Valley.
It was a sad day when the school closed in May 2015, and the children attending there exited the building from the oldest structure – where they would have entered now 100 years ago.
But tears do not fall from my eyes when it comes to the mural on Miller Valley's street-side walls.
The mural depicts students being active; yet, work on it and comments by local officials and activists touched off a firestorm controversy – centered on race – that went national.
I am not going to recount the controversy or the players. It spiraled out of control and context then, and it stands as a good reason to see the mural go … away.
Seriously. The debate was like the sniping you sometimes see in the Courier's article comments … on steroids. One side would say something, the other side would fire back, et al – and the national media got involved too, blowing the situation out of whack.
Back to present day, consider this: the mural is a fine piece of work but is not historical like the school's main building.
One was completed six years ago, the other 100 years ago.
Another side to that sword? The money. District officials could use it for a number of things, as you know. Miller Valley, like the district offices, I think would be quite valuable. (For the latest on this topic, check the link below for the story; I am sure we'll continue to follow it and every dollar.)
Now, how about those Cardinals?!
— Tim Wiederaenders, city editor
Related Stories
More like this story