Gallery Guide: Oct. 7-13
Originally Published: October 6, 2016 9:43 p.m.
Arts Prescott Gallery on Whiskey Row, 134 S. Montezuma St., 928-776-7717, www.artsprescott.com. "The Playful Hand: Painting Daily," featuring Anne Legge and Marjorie Claus, is open and runs through Oct. 26. Both artists feature new work that has been created with an emphasis on their commitment to painting daily. Legge, primarily a mixed media wood artist, focuses on a wide variety of materials and techniques that are outside of her usual way of working. Claus features works where the process of painting intuitively is her emphasis.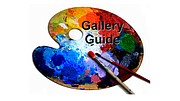 Bronzesmith Fine Art Gallery and Foundry, 7331 E. Second St., Prescott Valley, 928-772-2378. Foundry tours are available.
Gallery at the Prescott Center for the Arts, 208 Marina St., 928-445-3286, www.pca-az.net. Exhibit of Charles Laughlin's work is open – a visual art using text for its graphic impact, whether it's in 3D or 2D works. Through Oct. 30 is the Day of the Dead Art Exhibit, including 2D and 3D artwork created by local artisans. Open to the public at no charge with extended hours for Ghost Talk Oct. 21-22, and a Meet the Artists Reception on Oct. 7.
Krieger-Marcusen Gallery, 110 S. Montezuma St., Suite F, Hotel St. Michael's Alley, 928-778-4900. Clay, paintings, jewelry and wood by local artists Heath Krieger, Cathy Krieger and Richard Marcusen. Works by Steve Smith (wood) and plein air oil paintings by Bill Anton.
Gallery Beyond Words, 204 N. McCormick St., featuring fine art installation by Susanne Korte.
Jerome Artists' Cooperative Gallery, 502 Main St., Jerome, www.jeromecoop.com. "Signatures: Lettering Art by Sid Freeman," featured artist show by Sid Freeman of Prescott Valley. Show runs thru Nov. 30.
Mountain Artists Guild & Gallery, 228 N. Alarcon St., 928-776-4009, gallery@mountainartistsguild.org. Fall Festival in the Main Gallery, Prescott Area Artist Studio Tour Group in the Spotlight Room. Open studio available for acrylics, oils, watercolors and drapped/themed model portraiture available during the week. 
Mountain Spirit Gallery, 140 S. Montezuma St., 928-445-2886, msgprescott.com. Western art featuring Bill Nebeker, Susan Kliewer, Kathy Quick Anderson, Paul Wenzel, K.L. Powers and 20 other local artists.
Newman Gallery, 106-A S. Montezuma St., 928-442-9167, www.newmangallery.net.
Phippen Museum, 4701 Highway 89 North, 928-778-1385, www.phippenartmuseum.org. "Golden Age of Cowgirls," featuring the collections of Western enthusiast Cheri Raftery, on display through Oct. 9. Opening Oct. 8, and through Feb. 19, is "The People Speak," an amazing exhibition showcasing a wide variety of outstanding Native American artwork.
Prescott Valley Art Guild, 3380 N. Windsong Drive, www.prescottvalleyartguild.org. Next meeting is Wednesday, Oct. 12, at 9:15 a.m. in the Crystal Room, third floor of Prescott Valley Library, 7401 Civic Center Drive.
Sean Gote Gallery, 702 W. Gurley St. 928-445-2233 (formerly Hart's Art & Decor).
Smoki Museum, 147 N. Arizona Ave., 928-445-1230, smokimuseum.org. Open Monday through Saturday, 10 a.m. to 4 p.m.; and Sundays, 1-4 p.m.
That New Gallery, inside the Gateway Mall near Dillard's. 928-445-0788 www.ThatNewGallery.com.
'Tis Art Center and Gallery, 105 S. Cortez St. Prescott, www.tisartgallery.com. In the Mezzanine Gallery, "The Art of Corbin Ross" brings together the elements of Earth and the Heavens through Oct. 14. In the Main Gallery, "The Eyes Have It" Fall Photography Exhibit through Oct. 25.
Van Gogh's Ear, 156 S. Montezuma St., 928-776-1080, www.vgegallery.com. Open daily from 10 a.m. to 6 p.m., fine contemporary art and crafts by more than 60 local and nationally known artists.
Yavapai College Art Gallery, 1100 E. Sheldon St. 928-776-2031. Prescott artist Jan Marshall explores contemplative relationship with nature and humanity through paintings and drawings that reference landscapes of both the psyche and the physical world. The exhibition is through Oct. 8. Opening Oct. 11, through Nov. 10, is the Fall Juried Student Exhibition, an exhibit and opportunity to engage with student artists, art instructors and the juror, Edie Dillon; includes selections in all mediums; Ceramics, Drawing, Lapidary, Painting, Printmaking, Sculpture, Jewelry, Watercolor, Wood Turning, Photography, Graphic Design, and Digital Representations. Opening reception: Friday, Oct. 28, 5-7 p.m., coinciding with the Fourth Friday Art Walk in Prescott.
More like this story
SUBMIT FEEDBACK
Click Below to: