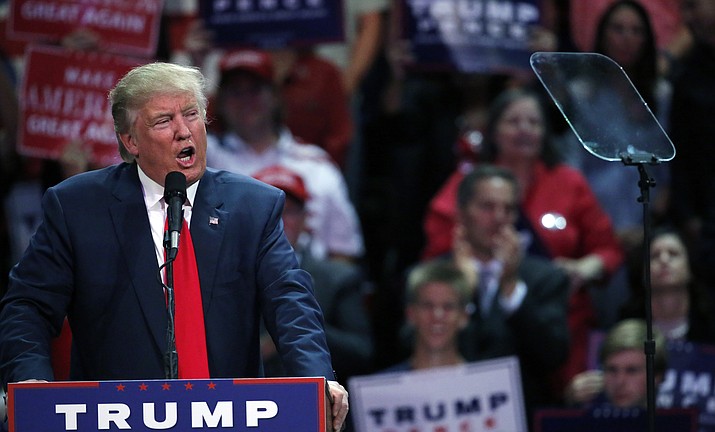 Photo by Associated Press.
Originally Published: October 4, 2016 noon
Donald J. Trump, the Republican presidential candidate, will be speaking in Prescott Valley at 2 p.m. today, Oct. 4.
Live streaming is provided by Right Side Broadcasting.
Other coverage today, Oct. 4, from The Daily Courier includes:
Reporter Brian Bergner, if his connection holds, will broadcast live on Twitter Periscope from the floor of the Prescott Valley Event Center, as well as photographs by Les Stukenberg from the event.
Click here for tweets from reporters Brian Bergner, Scott Orr, Cindy Barks, and Ken Sain - as well as The Daily Courier.
Also, watch dCourier.com and The Daily Courier for coverage.
Related Stories