Mountain Institute Culinary Arts students to participate for 2nd year in Harvest Moon Dinner
Originally Published: October 3, 2016 6 a.m.
The popular Culinary Arts program at Mountain Institute JTED (MIJTED) focuses students on three core disciplines: academic success, service learning, and catering.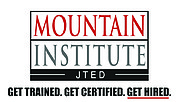 This means that MIJTED's Culinary Arts students strive to achieve high levels of performance on industry certifications including Food Handlers and Serve Safe certifications, as well as the mastery of culinary skills. Career through Culinary Arts Program (C-CAP) C-CAP is a curriculum enrichment program linking public high school culinary teachers and their students to the foodservice industry. The materials and services help prepare students for college and careers in the restaurant and hospitality industry.
MIJTED Culinary Arts students are taking part in the third annual Harvest Moon Dinner at the MacDonald Ranch's Desert Foothills Barn, Scottsdale on November 14 beginning at 5:30 pm. All proceed for the event will go to Careers through Culinary Arts Program (C-CAP) of Arizona.
The Harvest Moon Dinner will be an evening of outstanding food, fun, and a live auction. Guests will enjoy the finest culinary arts action tables offering incredible food from C-CAP alumni and current C-CAP students partnered with local Valley Chefs.
To prepare for the event, MIJTED Culinary Arts students have been working on their knife cuts, preparing C-CAP salad and completing several cooking demos. The students are excited about the opportunity to work with other C-CAP students from around the state as well as chefs from the industry.
Mountain Institute's Culinary Arts program strives to educate its students in all aspects of the culinary field. They get to experience this exciting and growing profession hands on, while they master its many skills and simultaneously serve their own community.
Mountain Institute, one of 14 Arizona JTEDs (Joint Technical Education Districts), serves high-school eligible students in western Yavapai County, including public, private, charter, home school, and accommodation school students. Education partners include Yavapai College, and the following Unified School Districts: Ash Fork, Bagdad, Chino Valley, Humboldt, Mayer, Prescott, and Seligman. For info, visit www.mijted.net or call 928-771-0791.
SUBMIT FEEDBACK
Click Below to:
More like this story