Prescott parade honors patriots (VIDEO, PHOTO GALLERY)
11th hour on the 11th day of the 11th month

By
Nanci Hutson
|
HutsonNanci
Originally Published: November 12, 2016 6:03 a.m.
PRESCOTT – Twin gray jets swooshed against a slate blue sky Friday morning to kick off the start of Prescott's annual Veterans Day Parade held at the 11th hour on the 11th day of the 11th month.
Veterans Day is a federal holiday first started to pay homage to World War I veterans but has since become a day to recognize all of the brave men and women who to this day sacrifice their lives for this nation's freedom in places near and far.
Photo Gallery
2016 Veterans Day Parade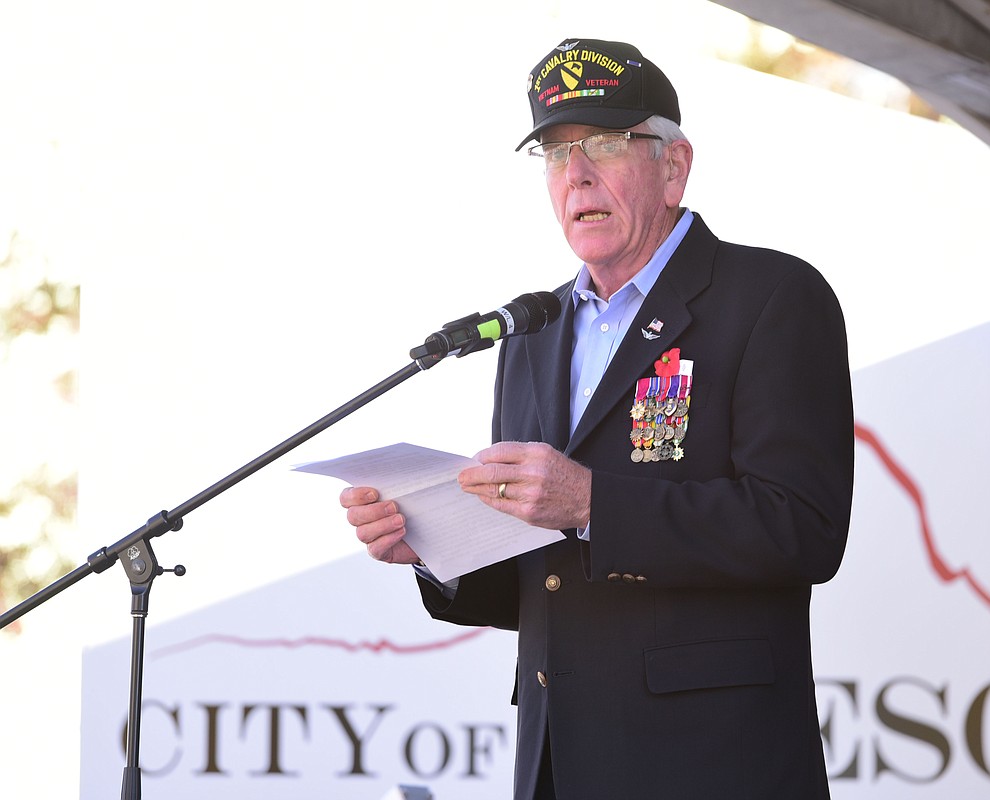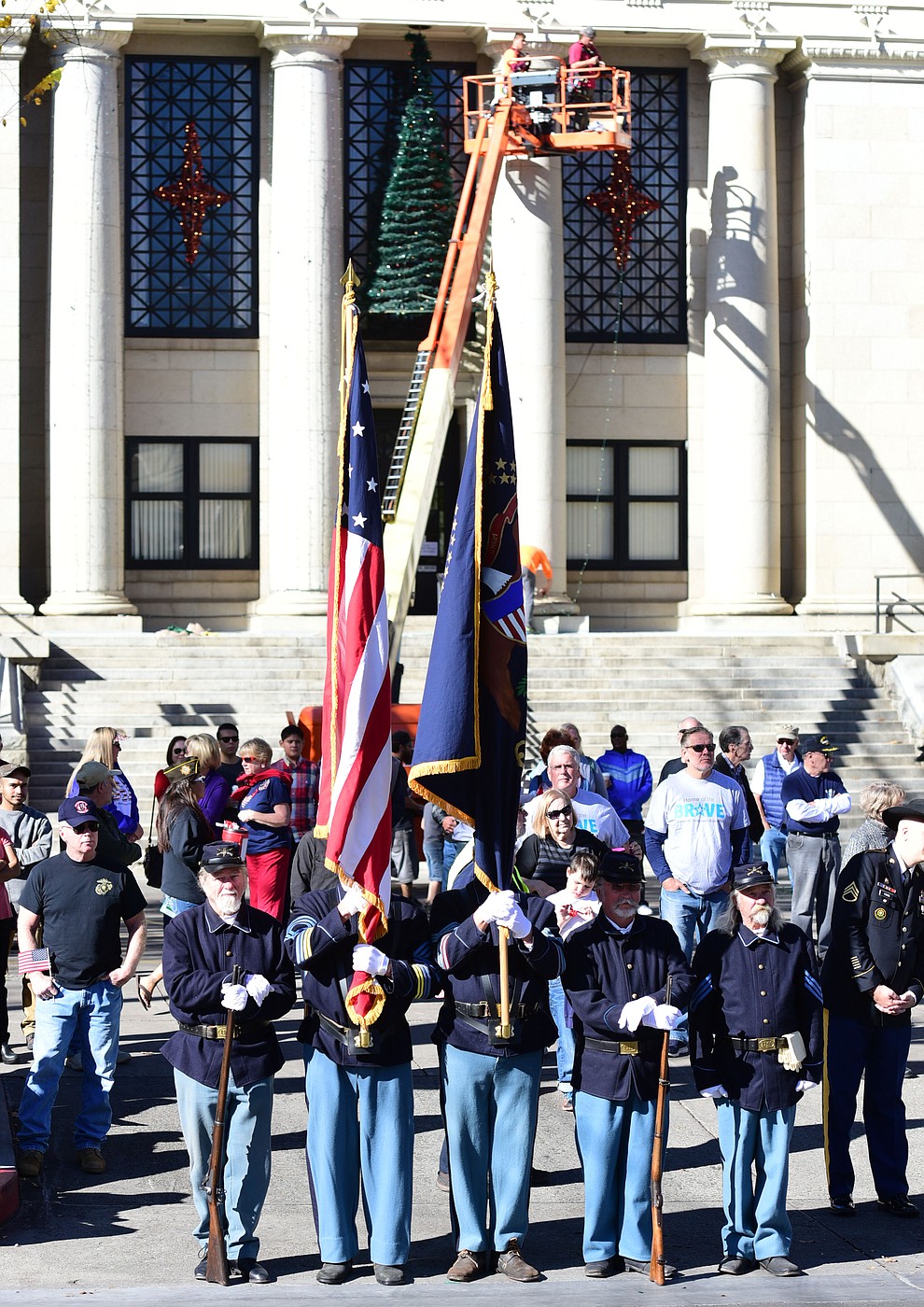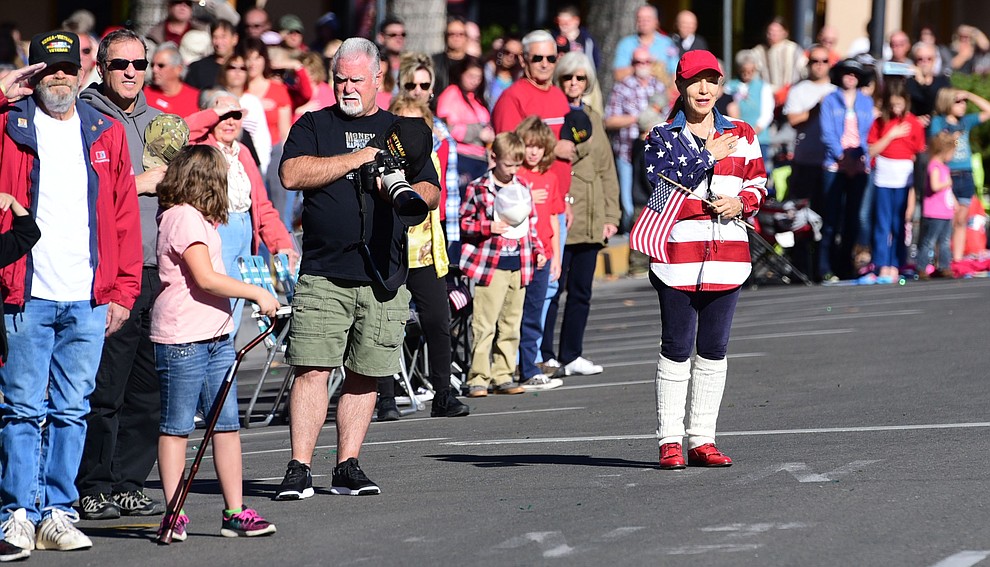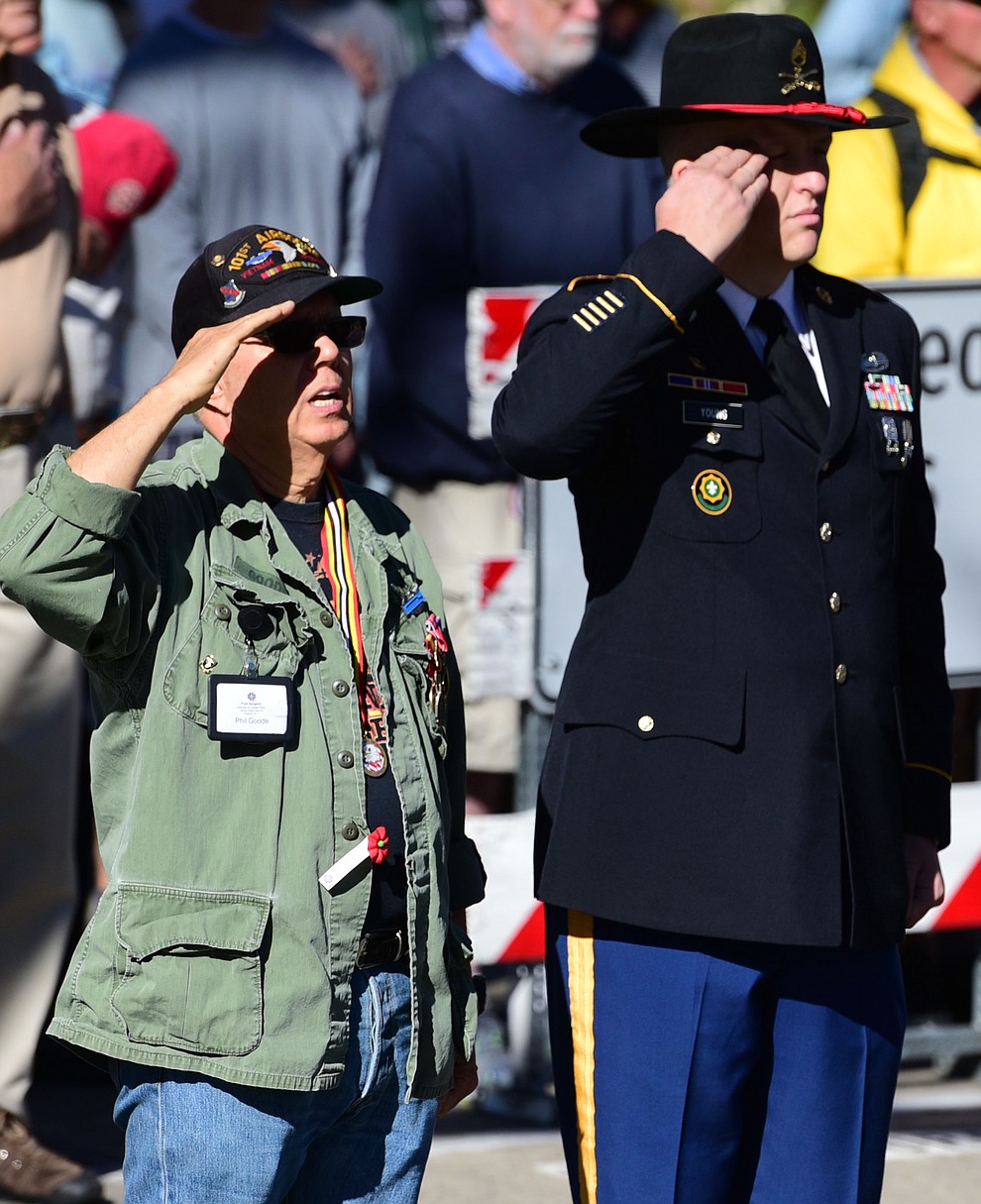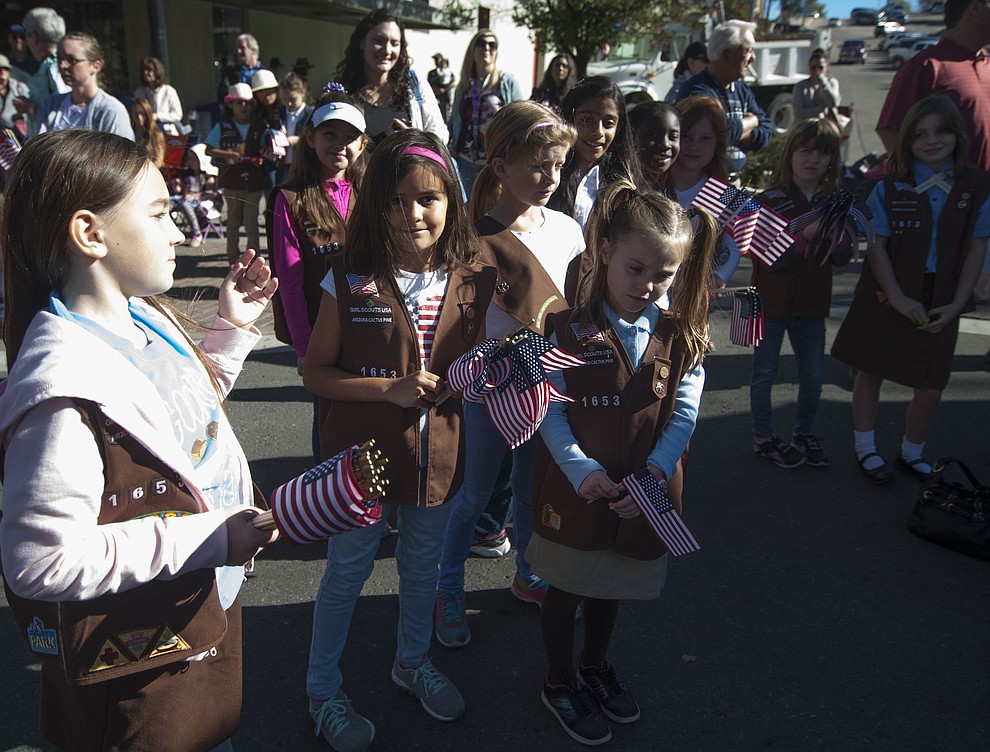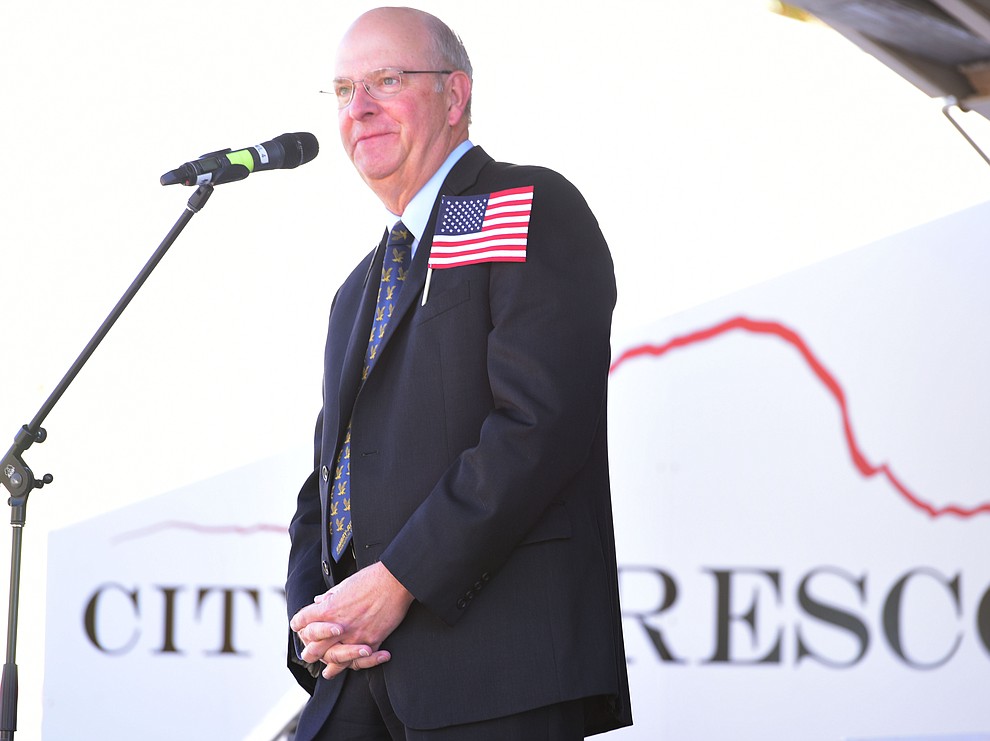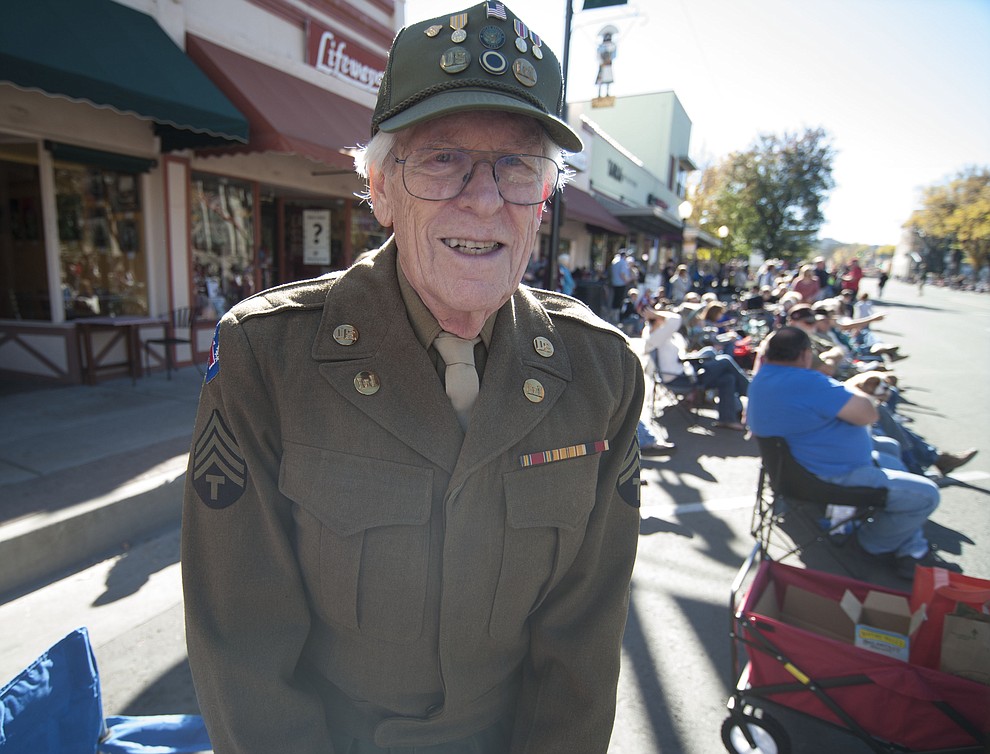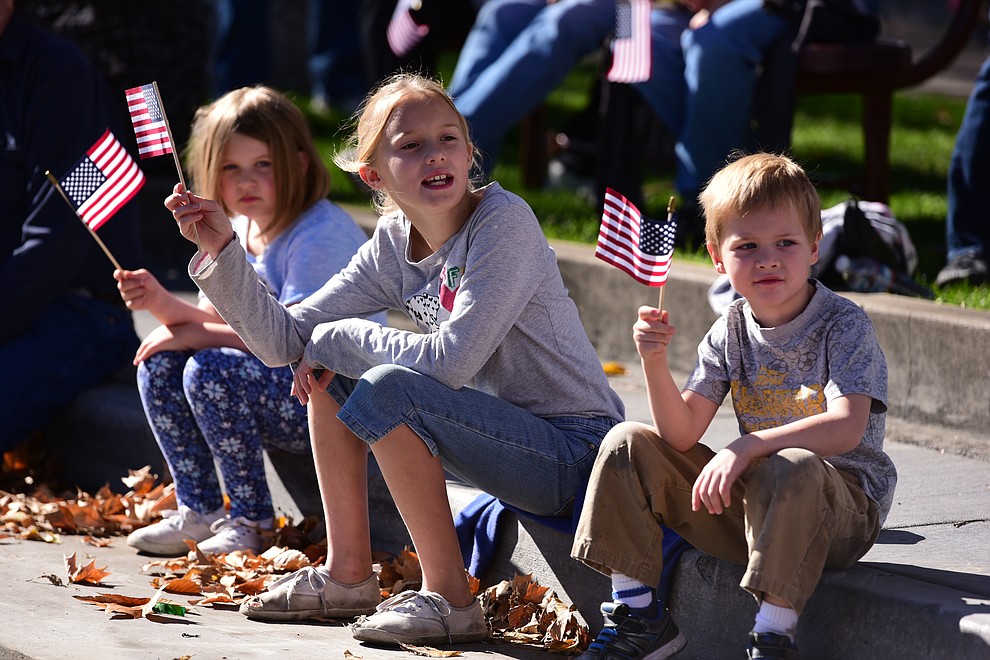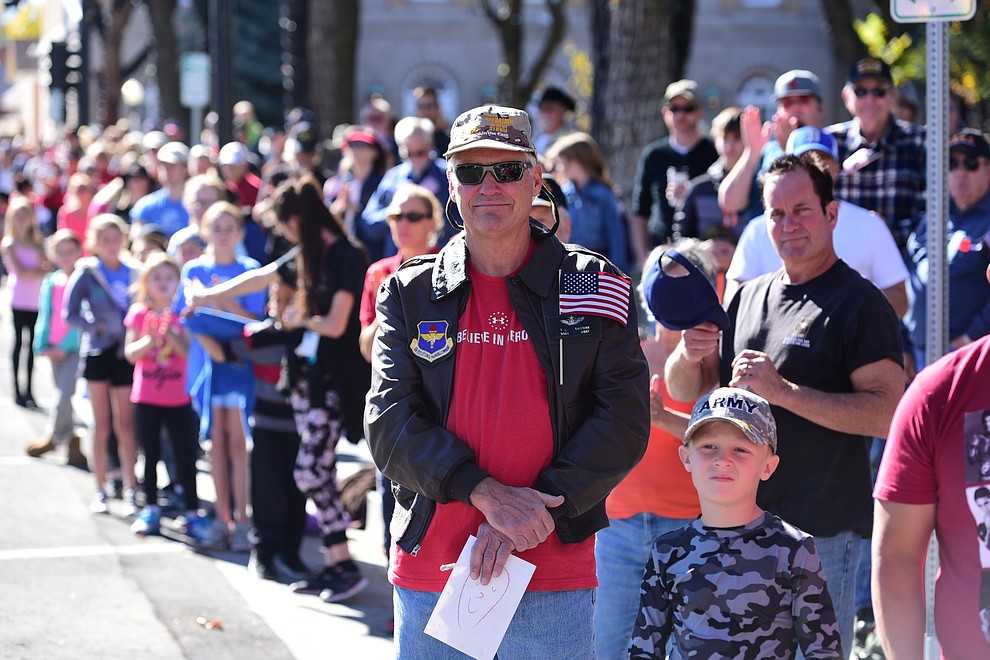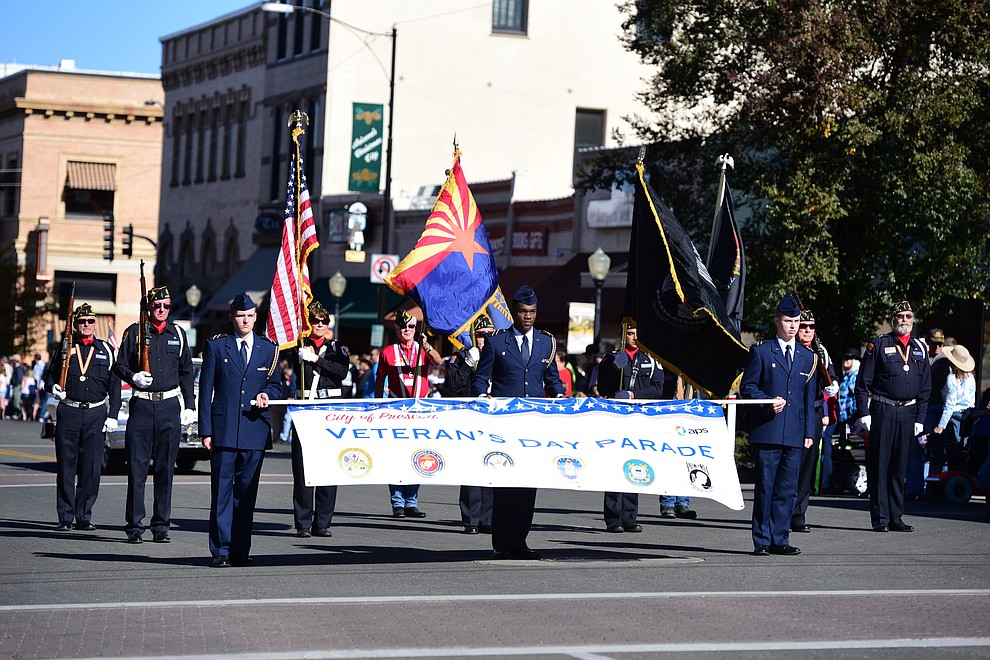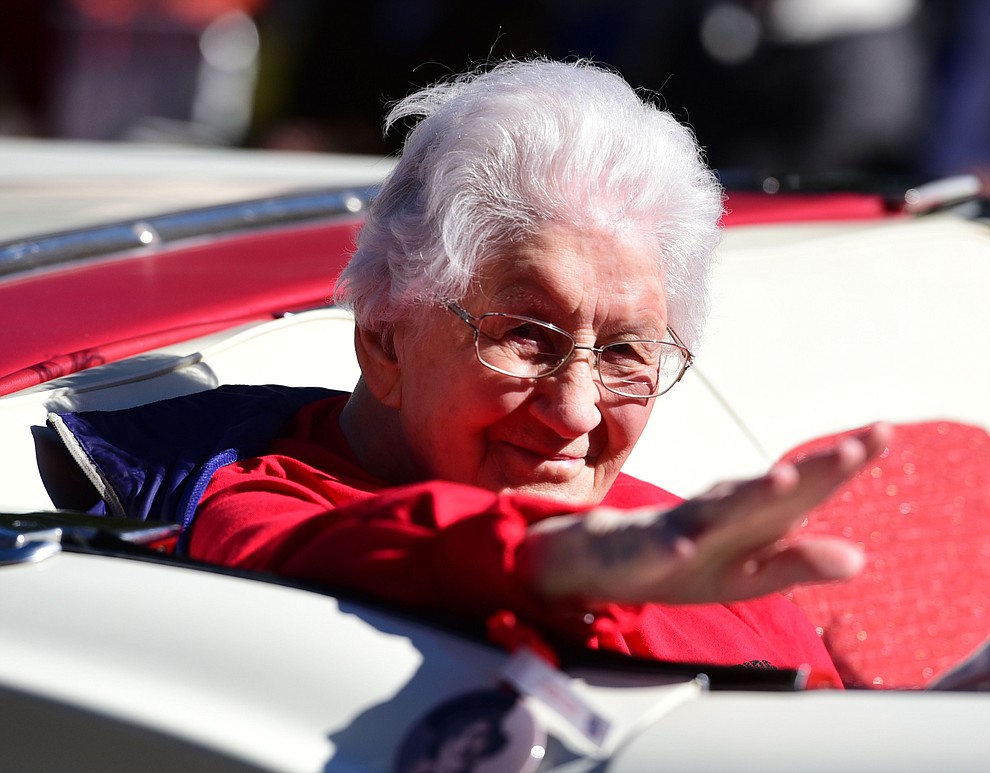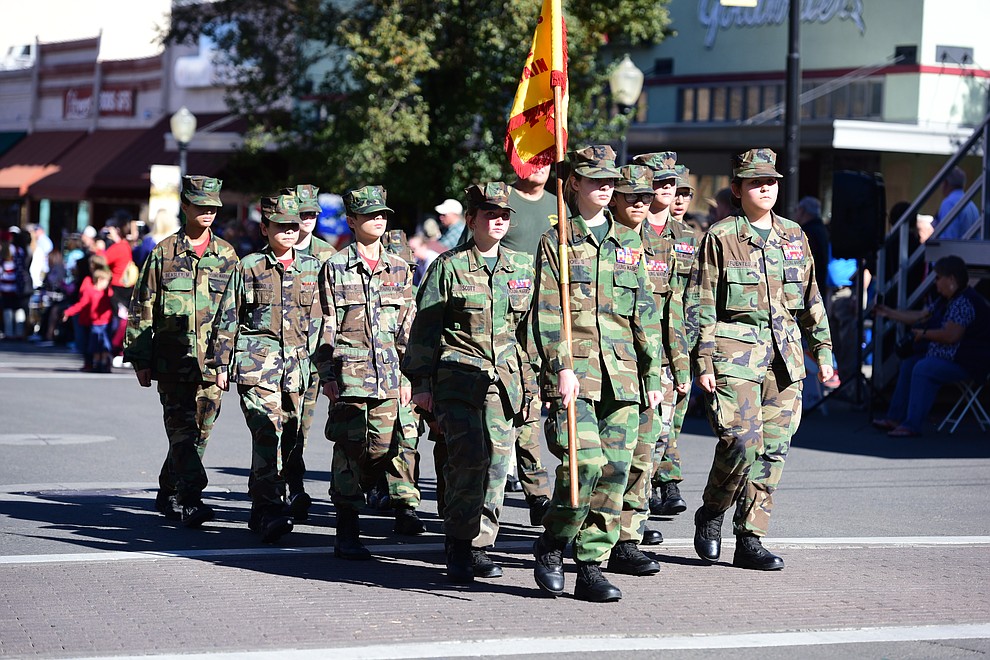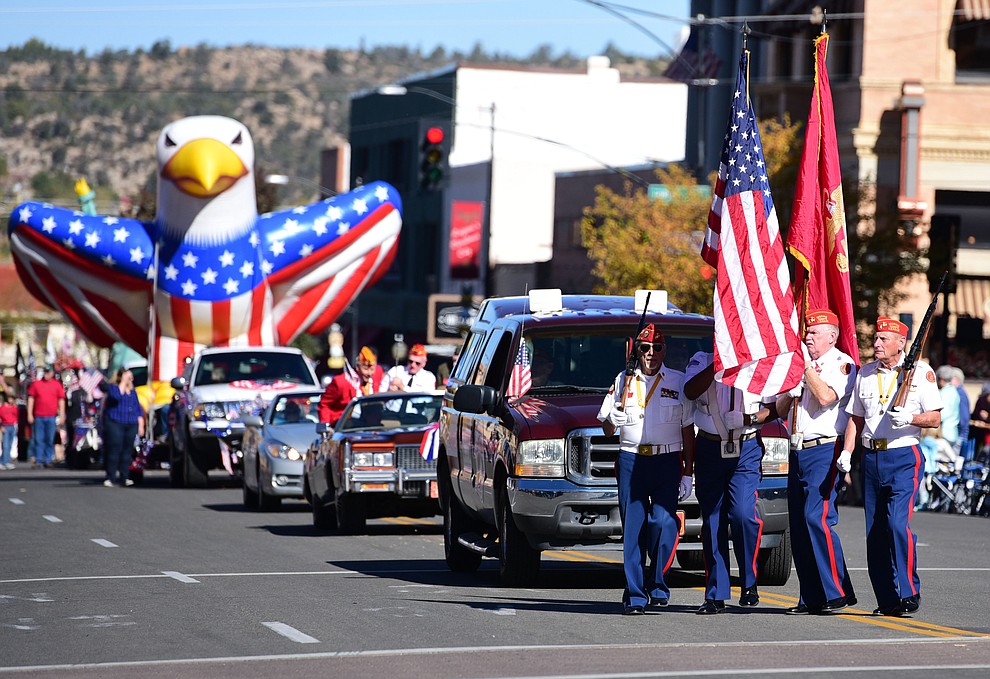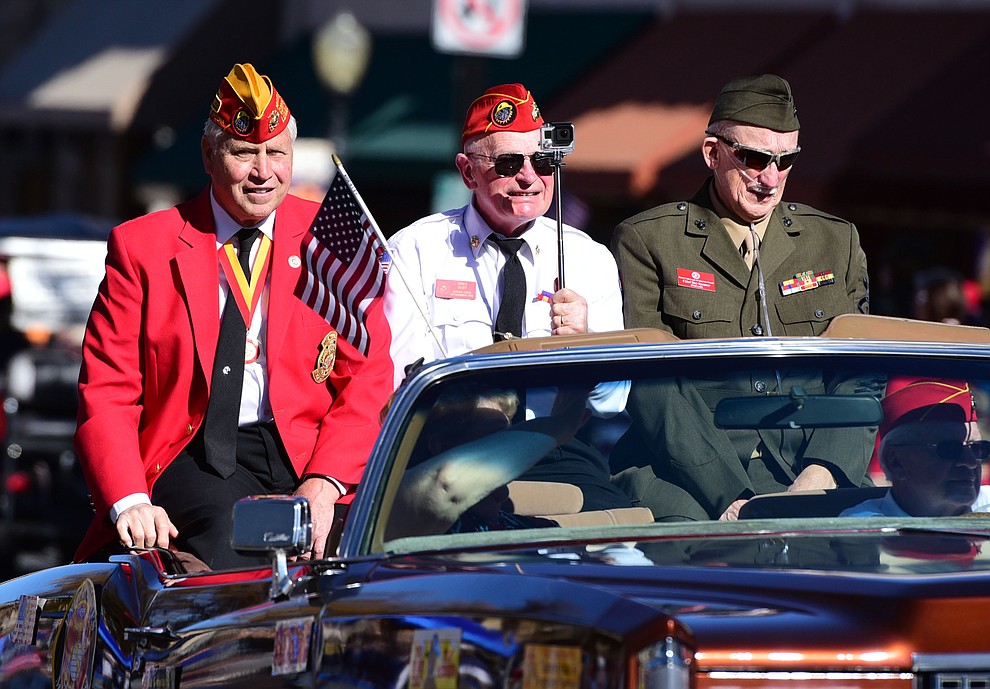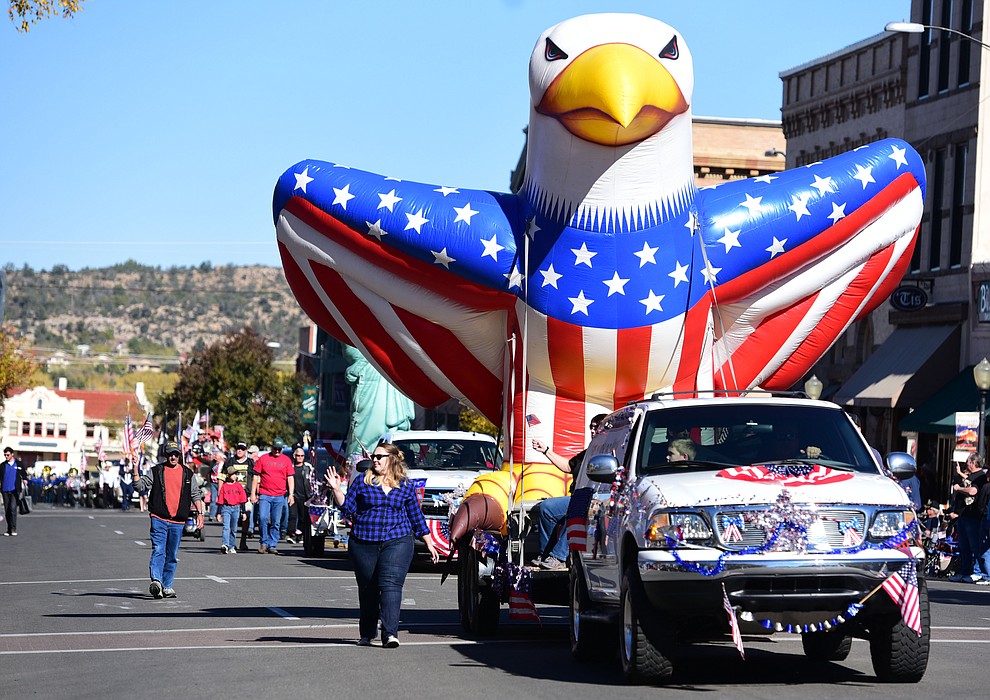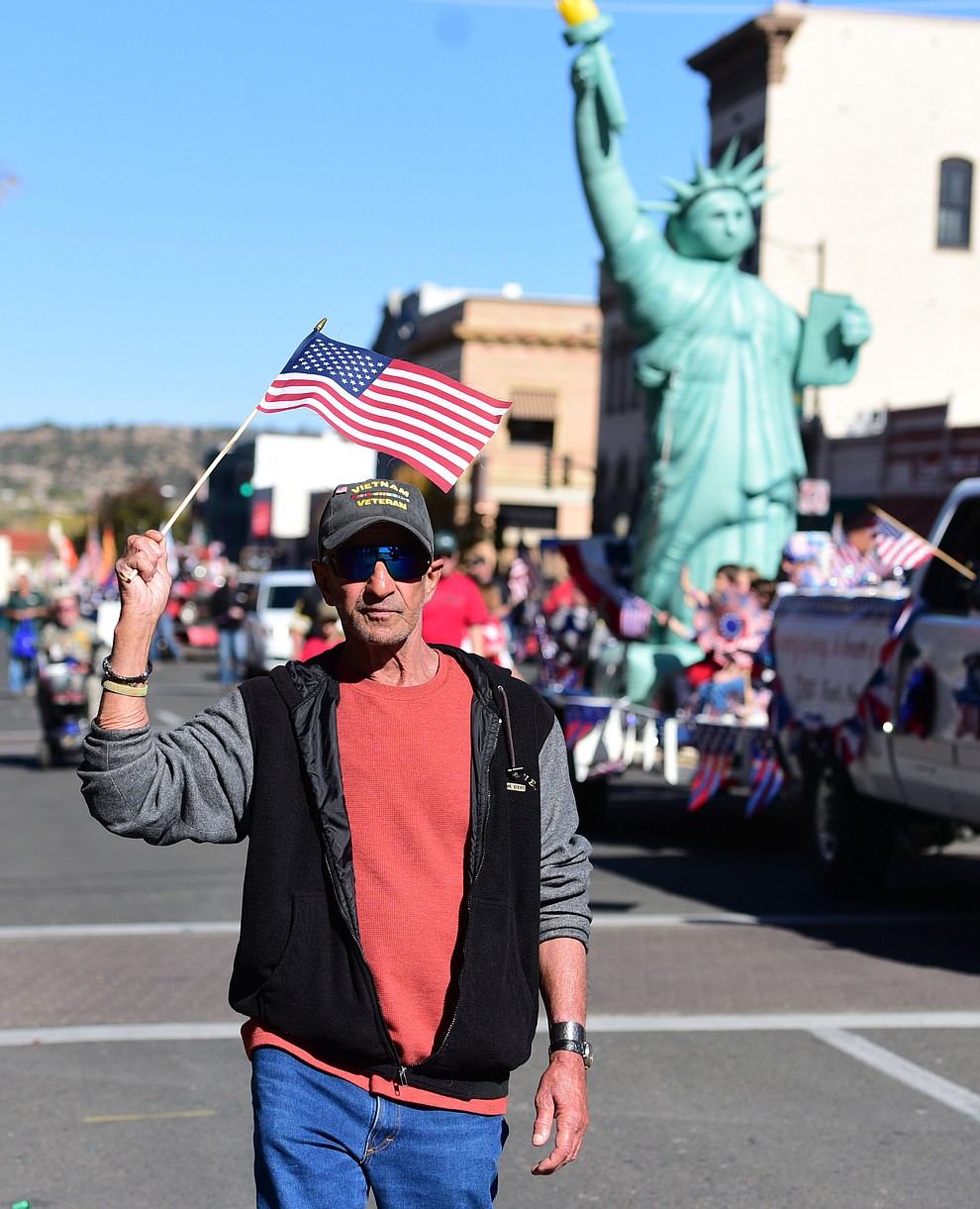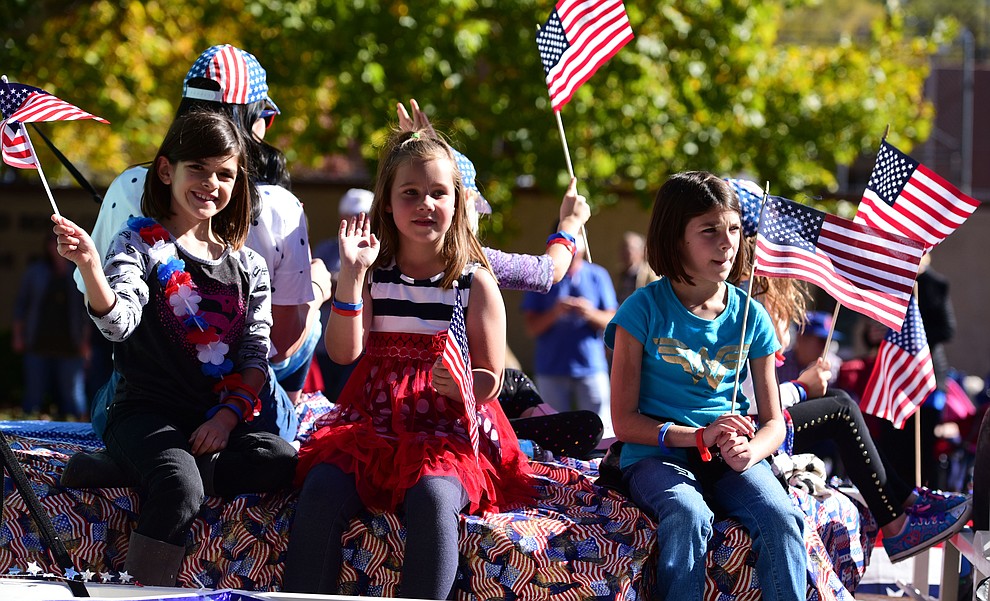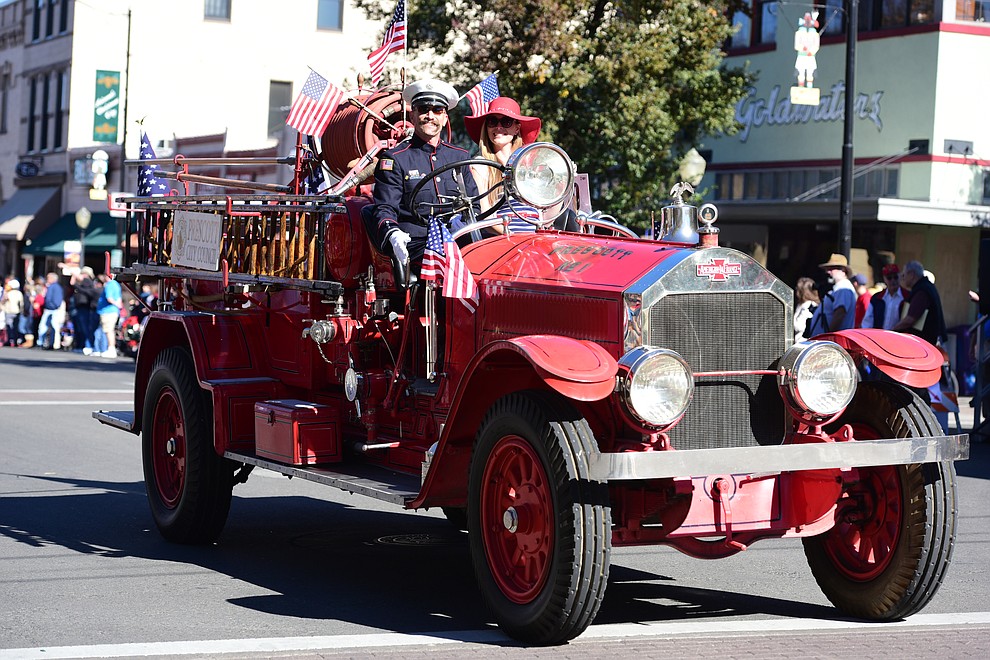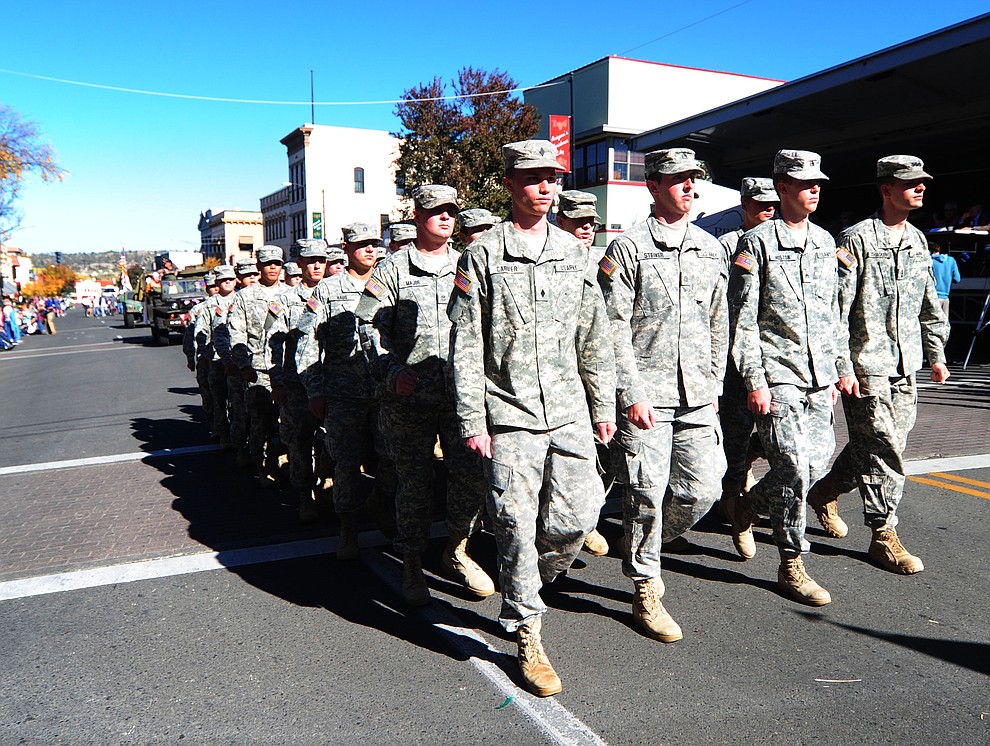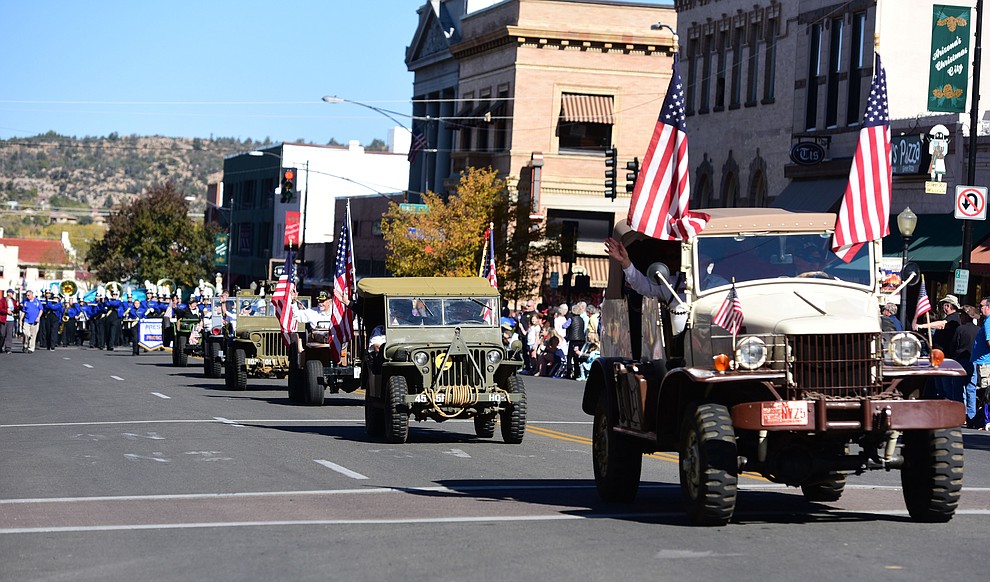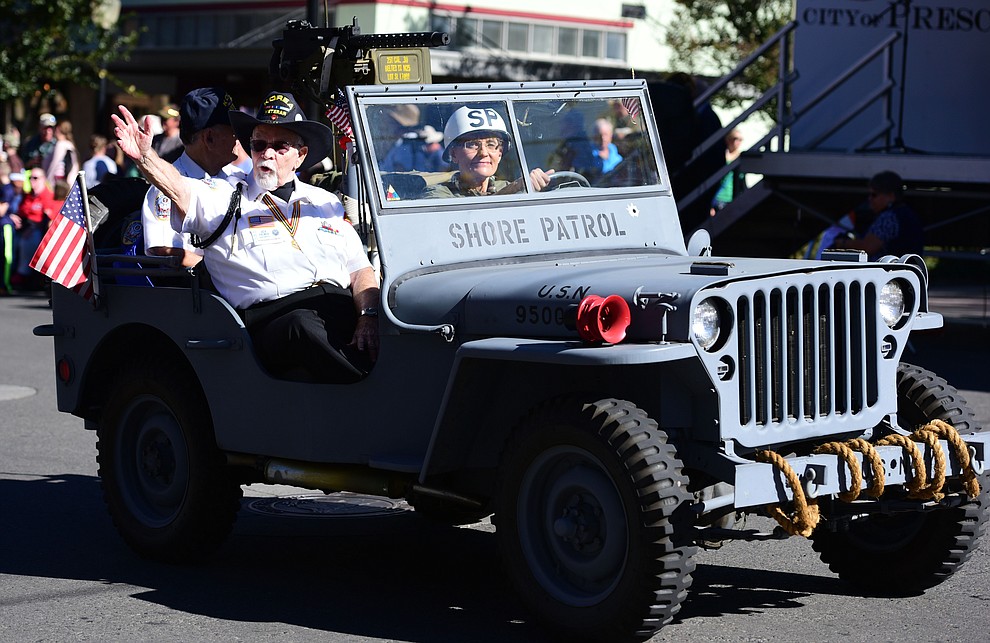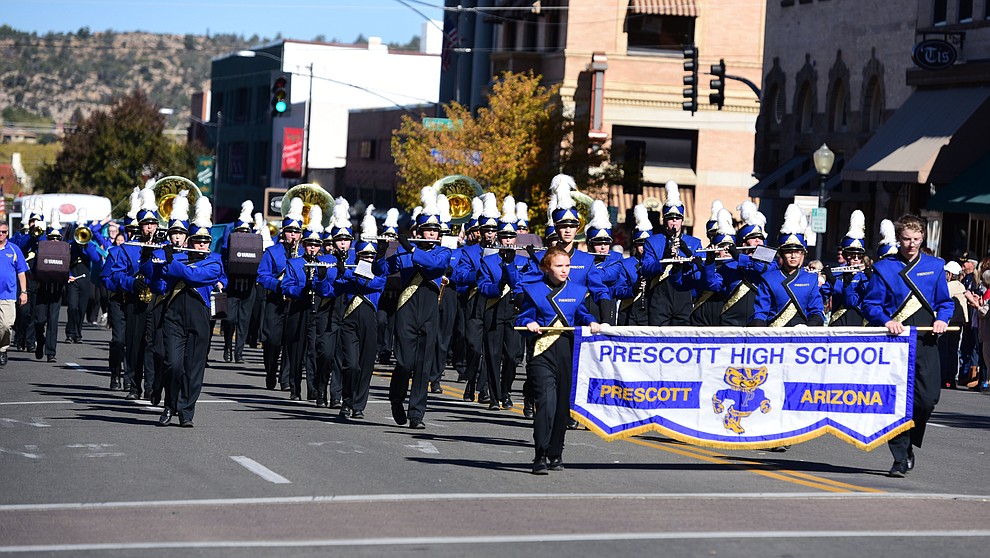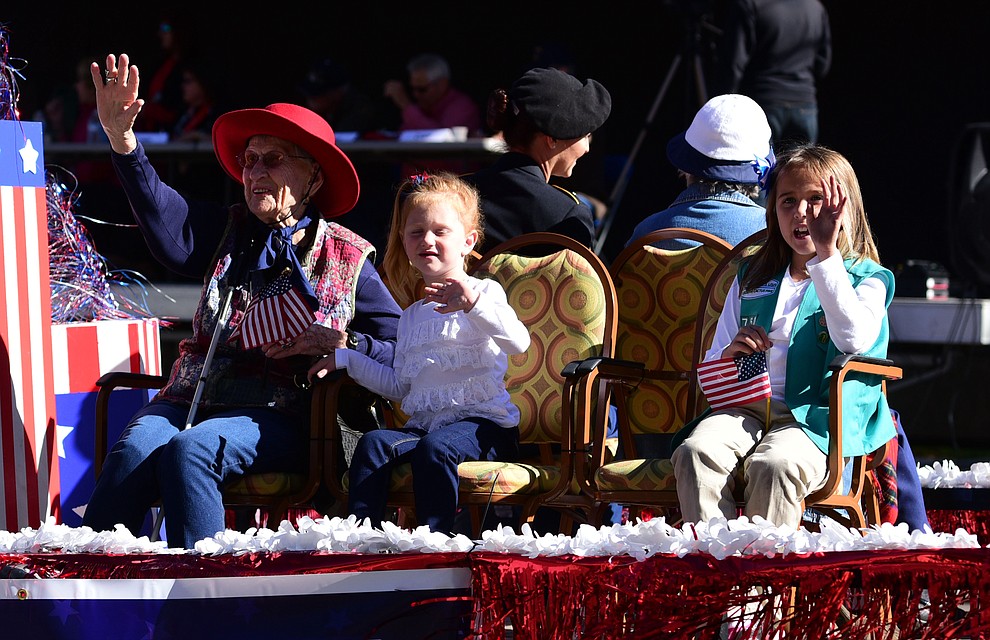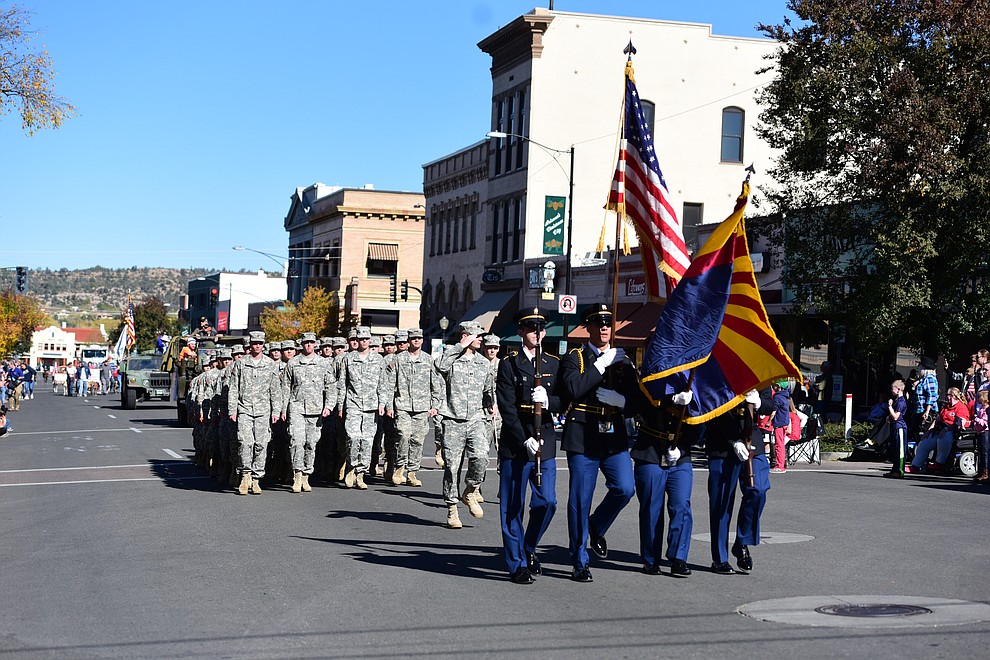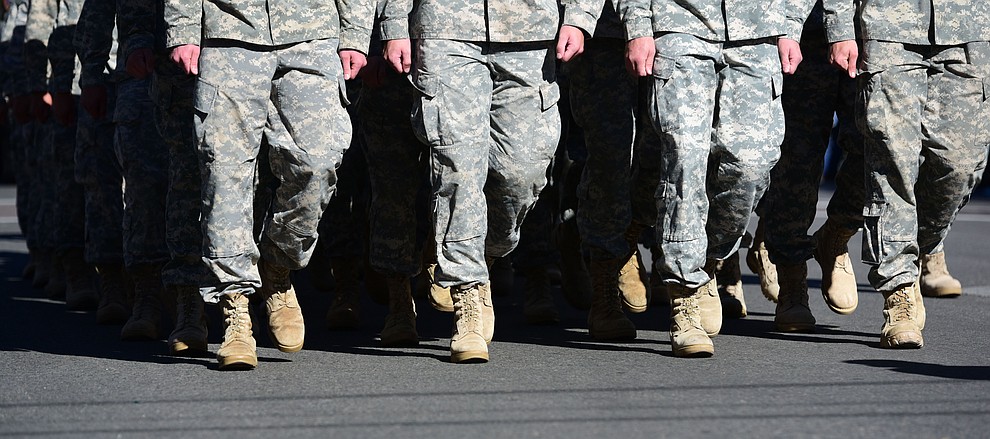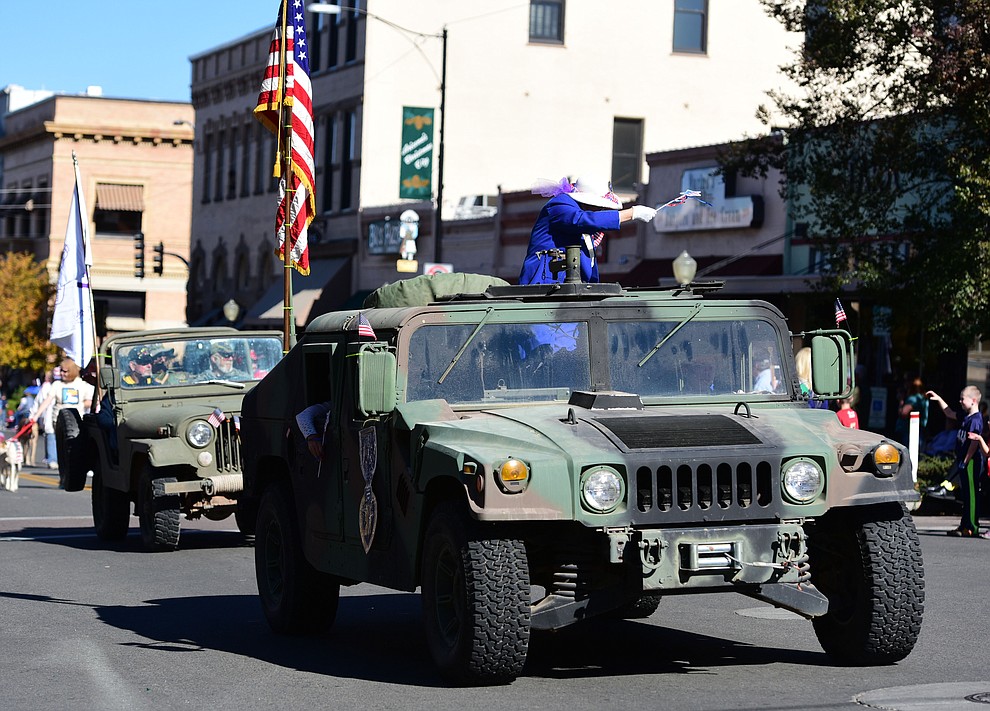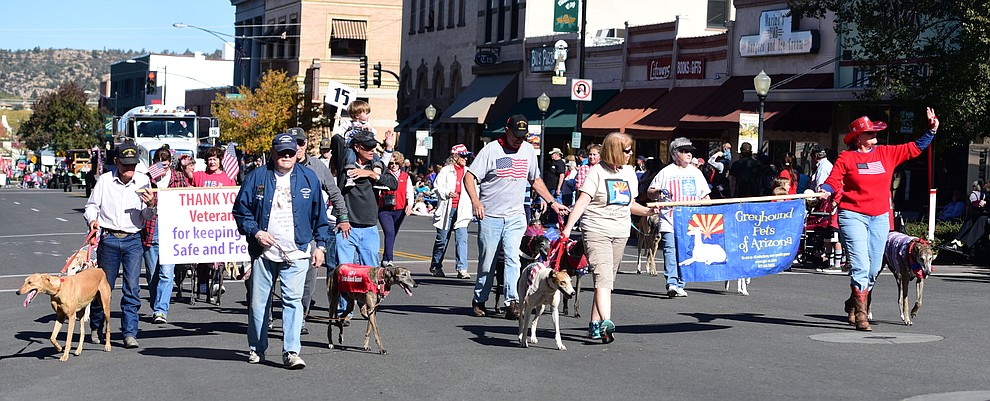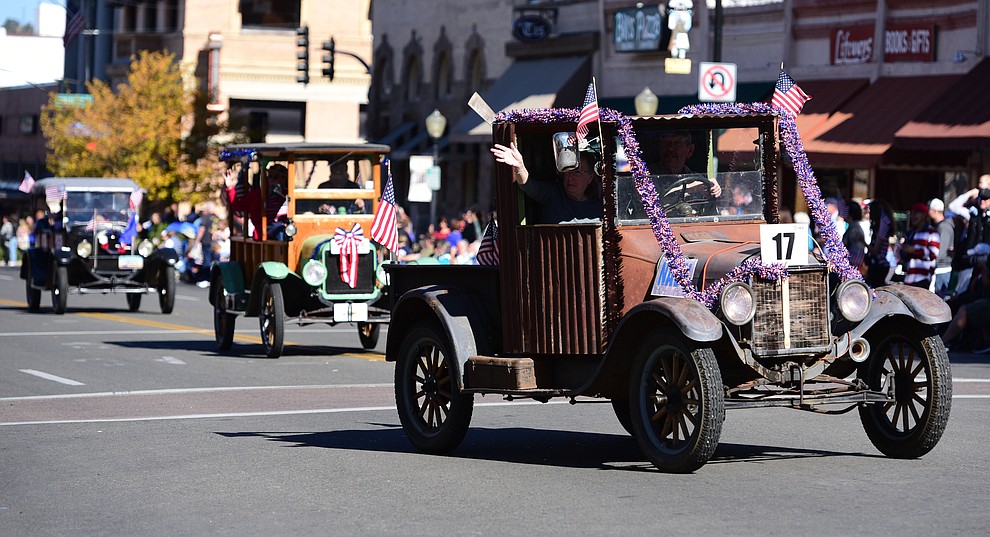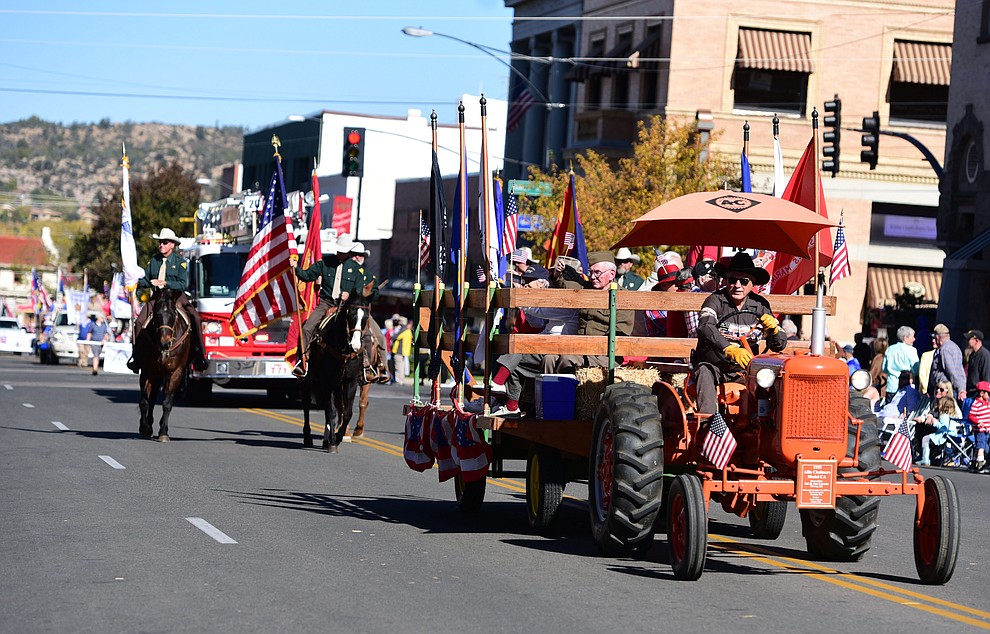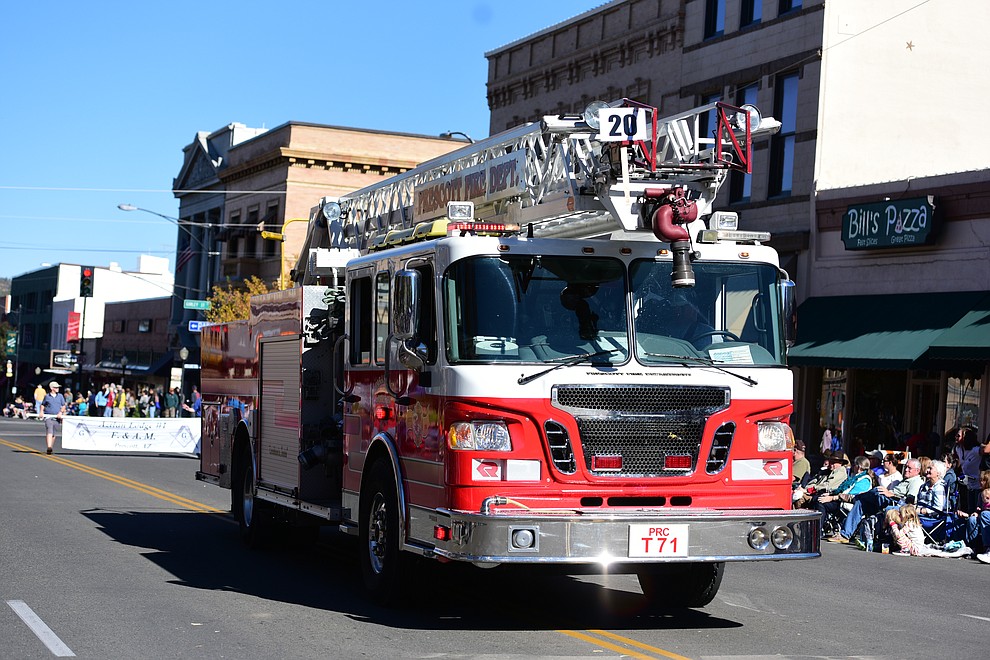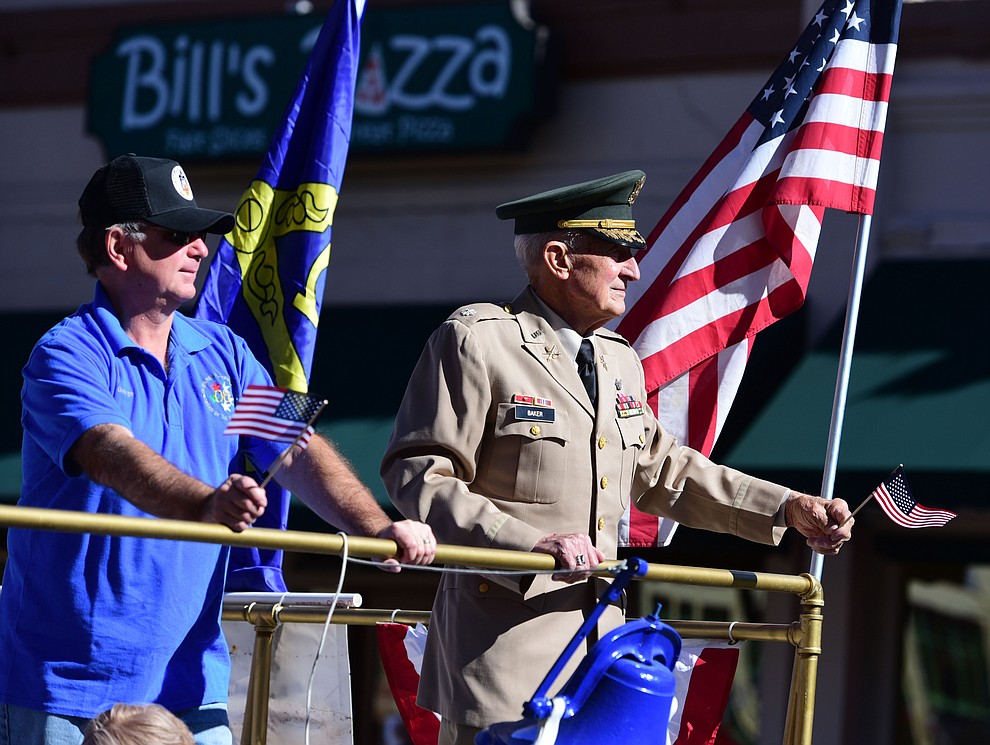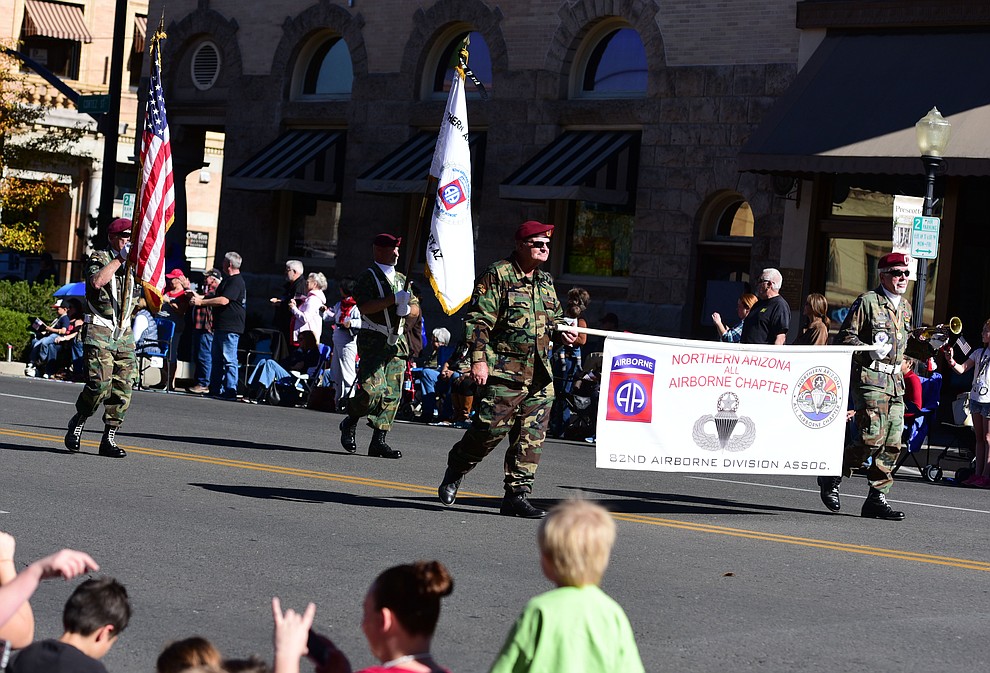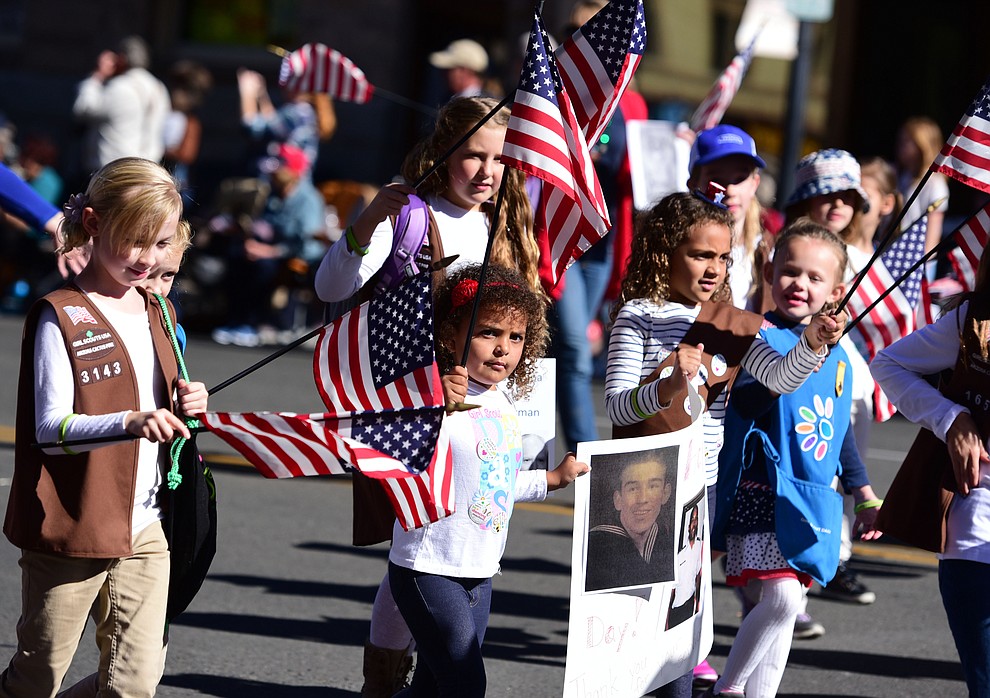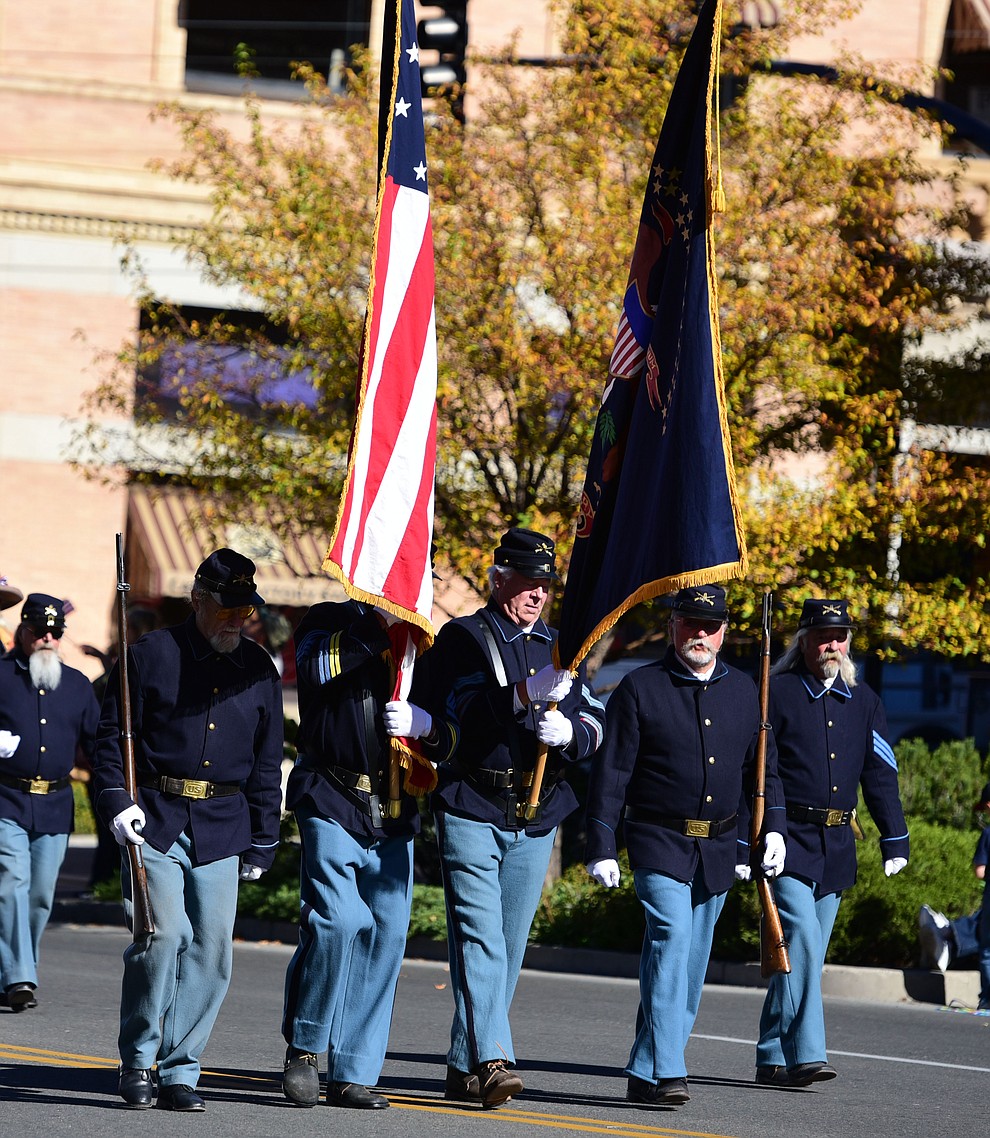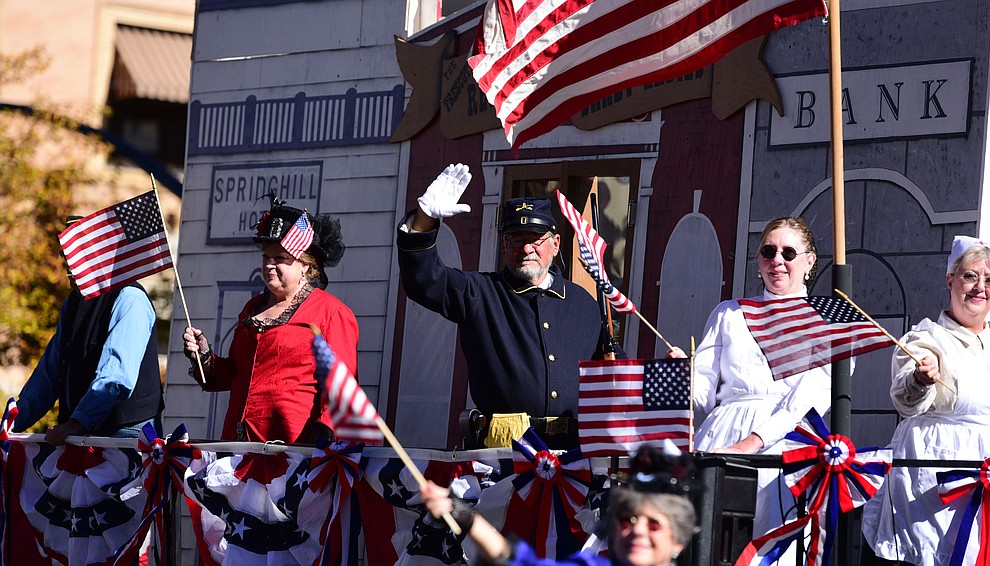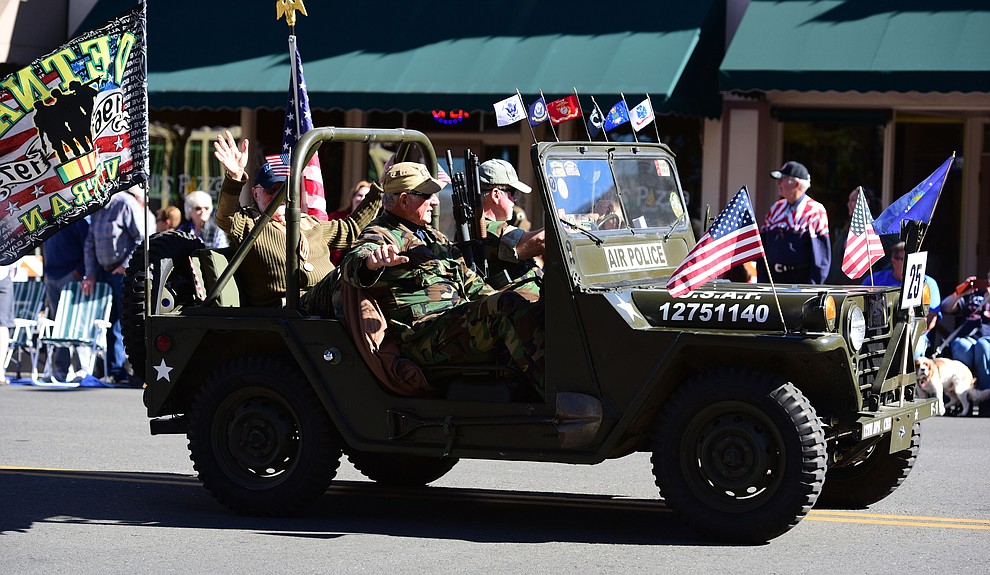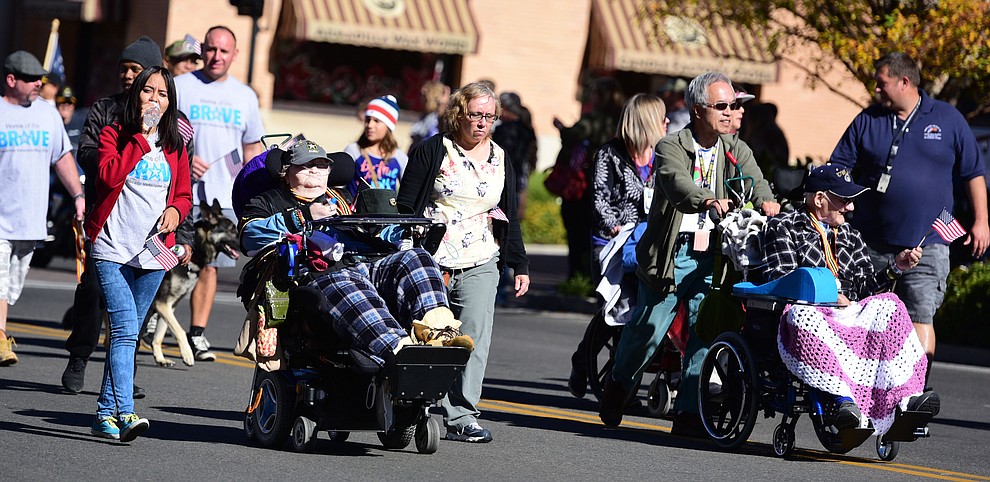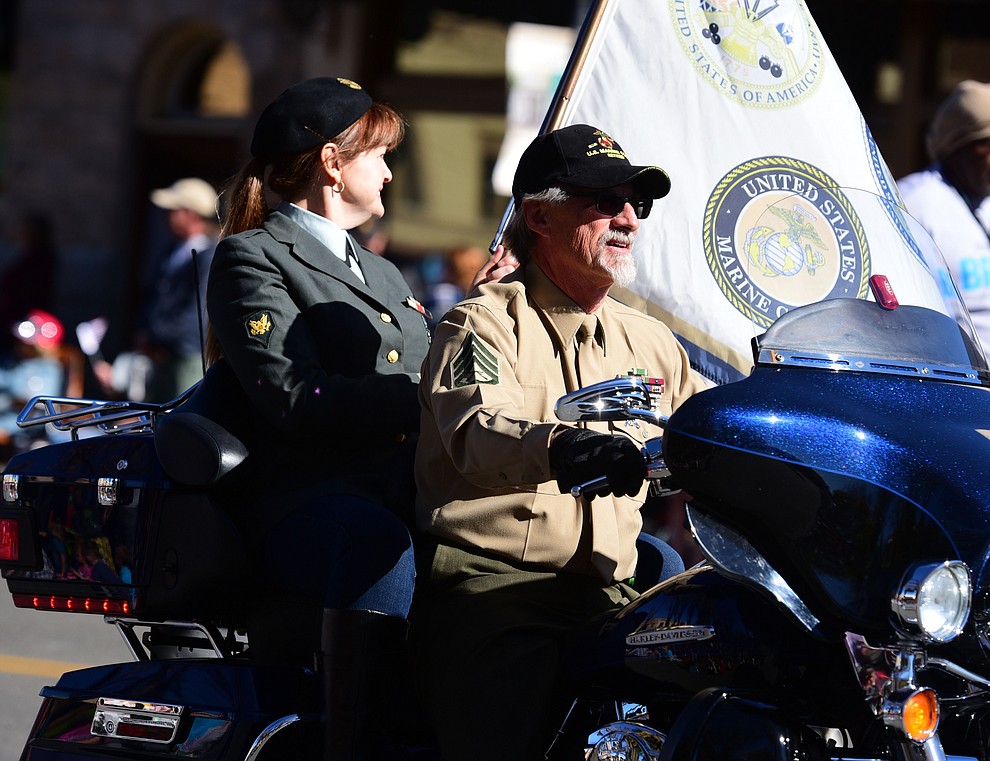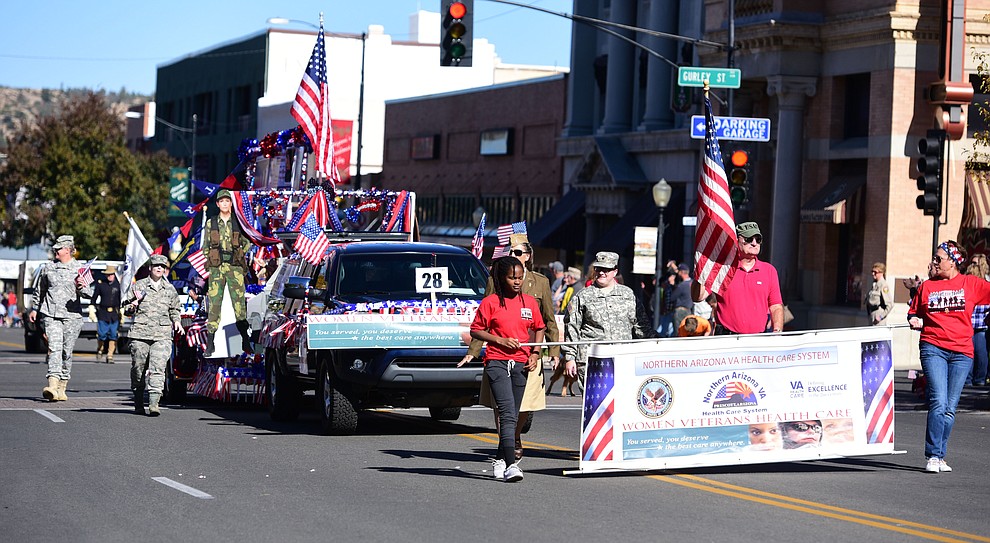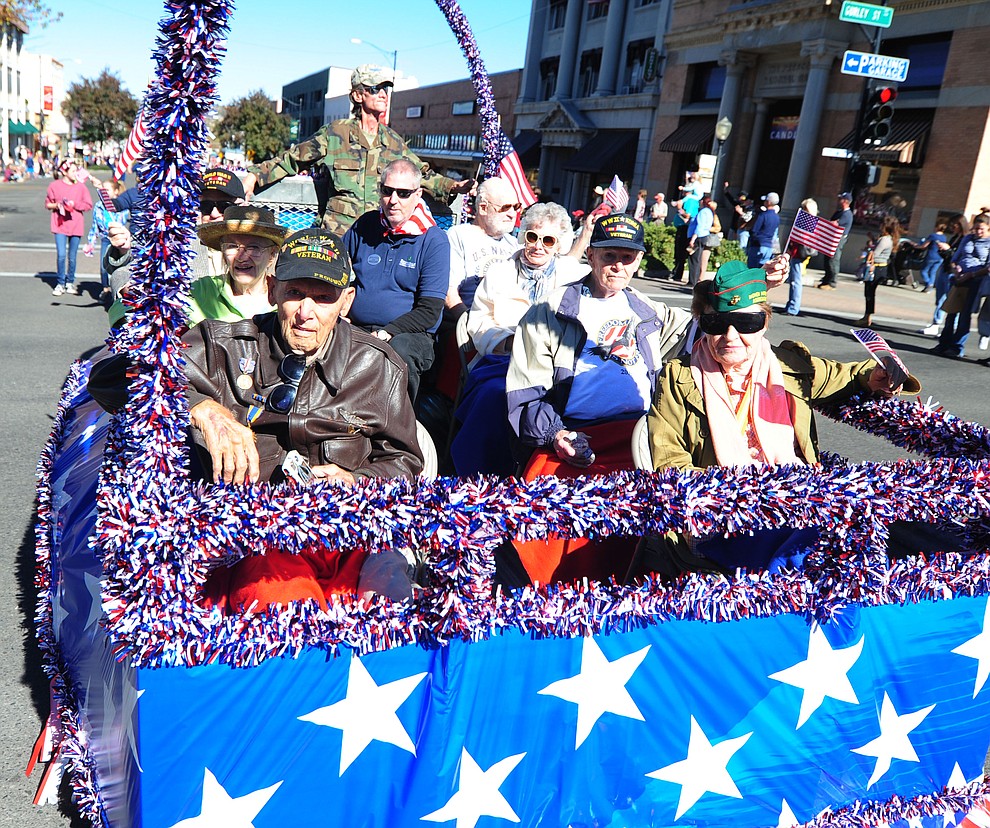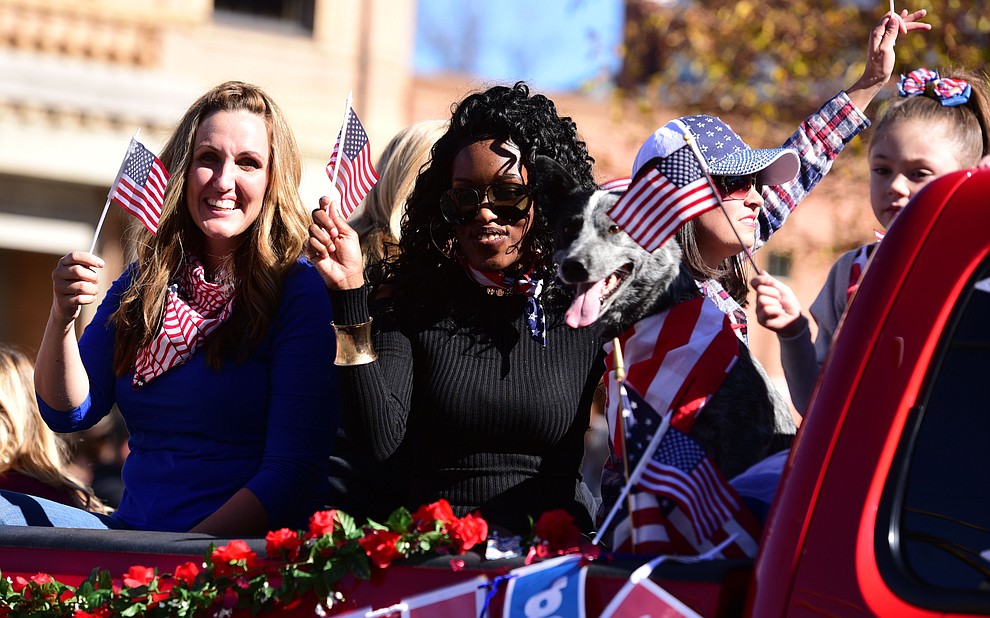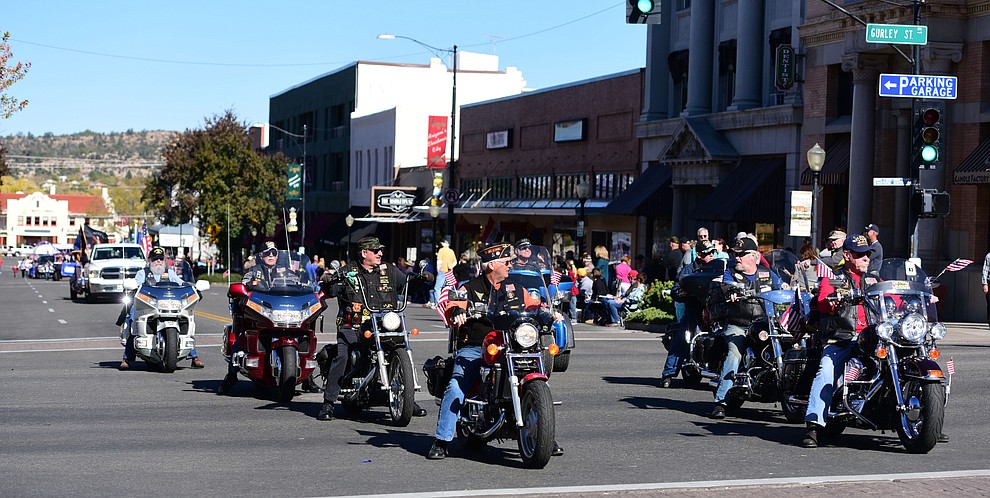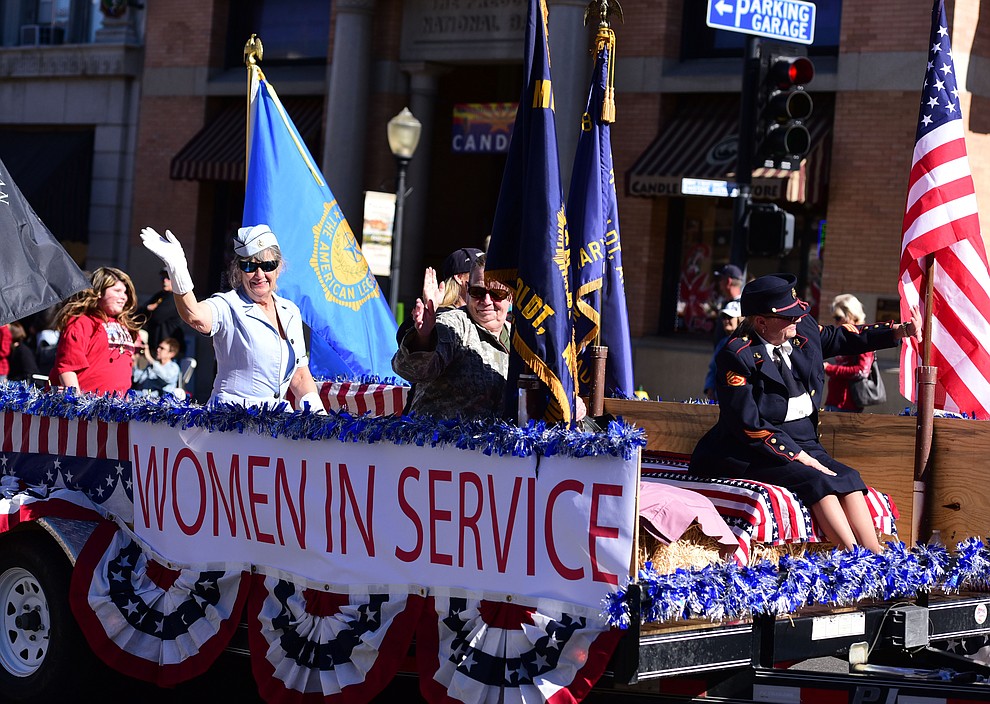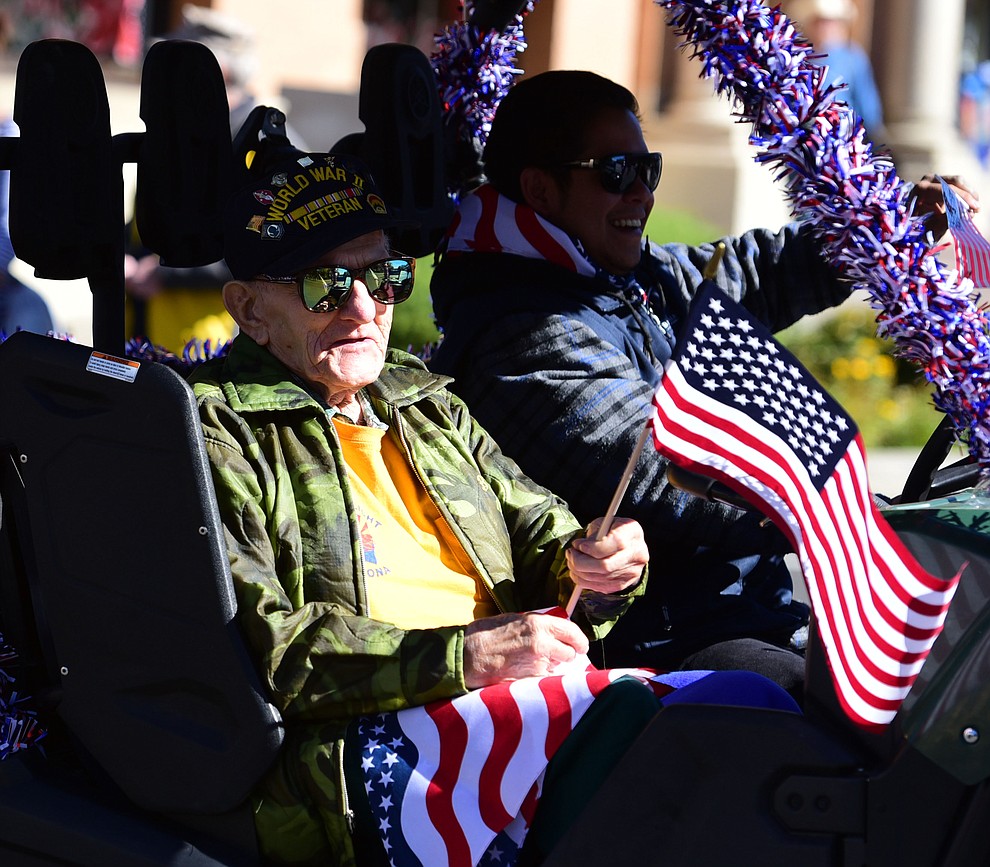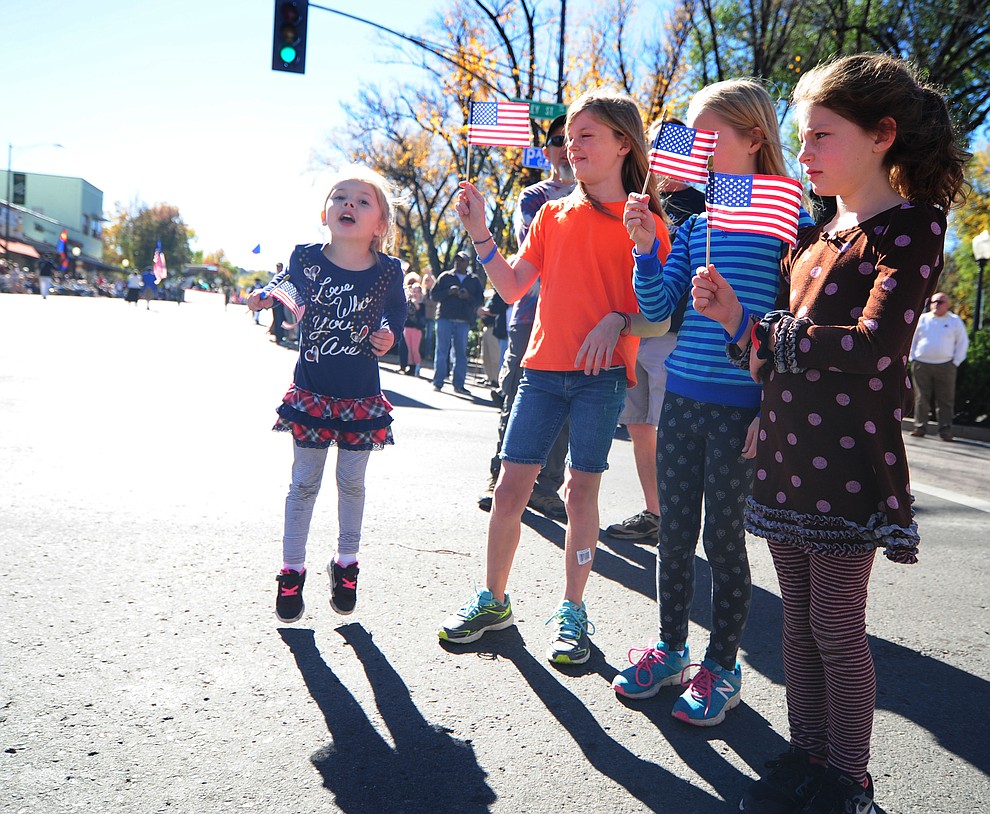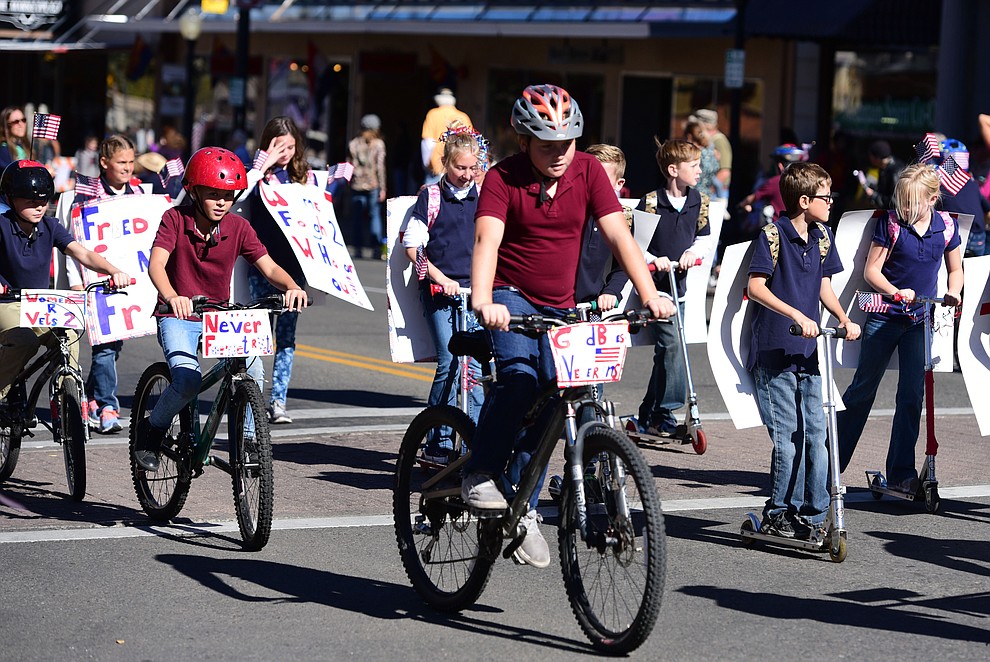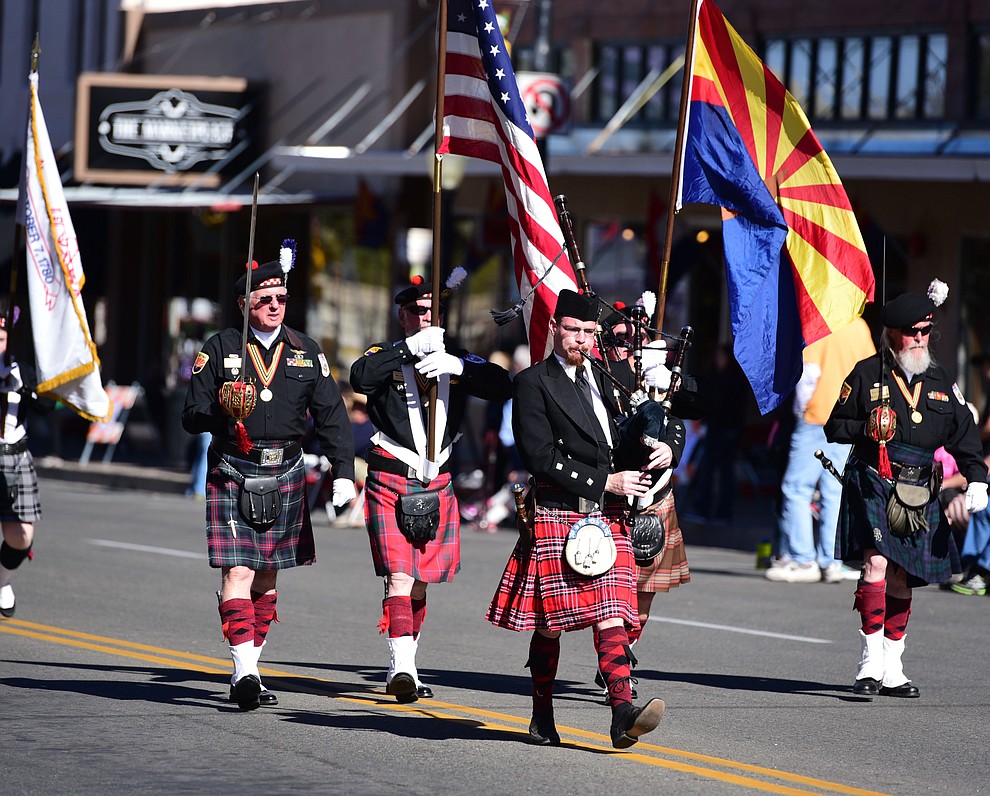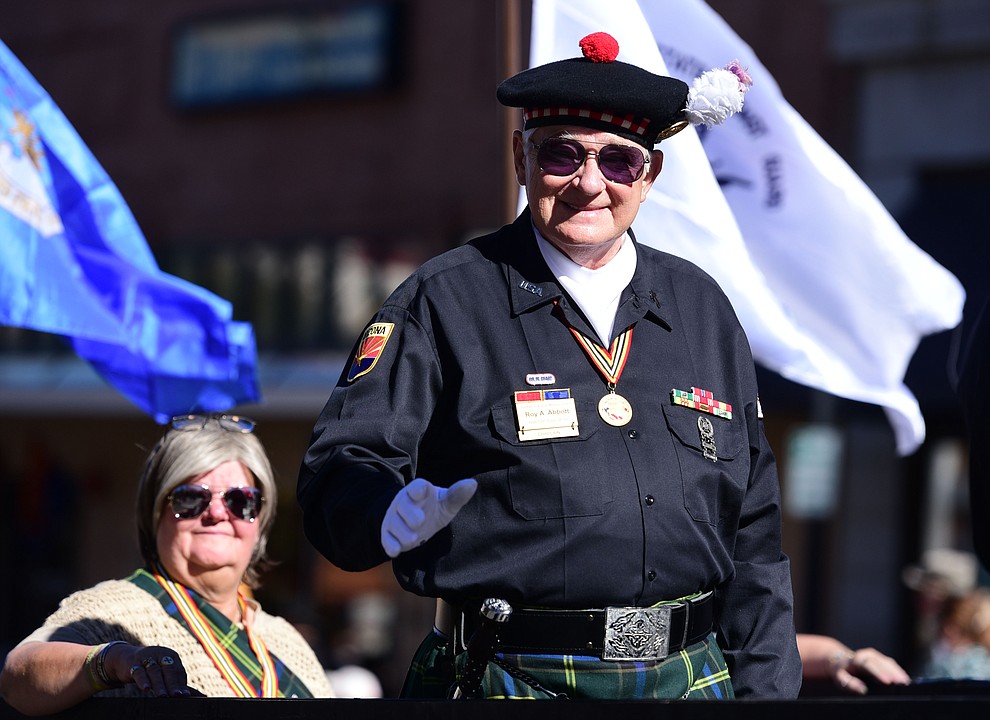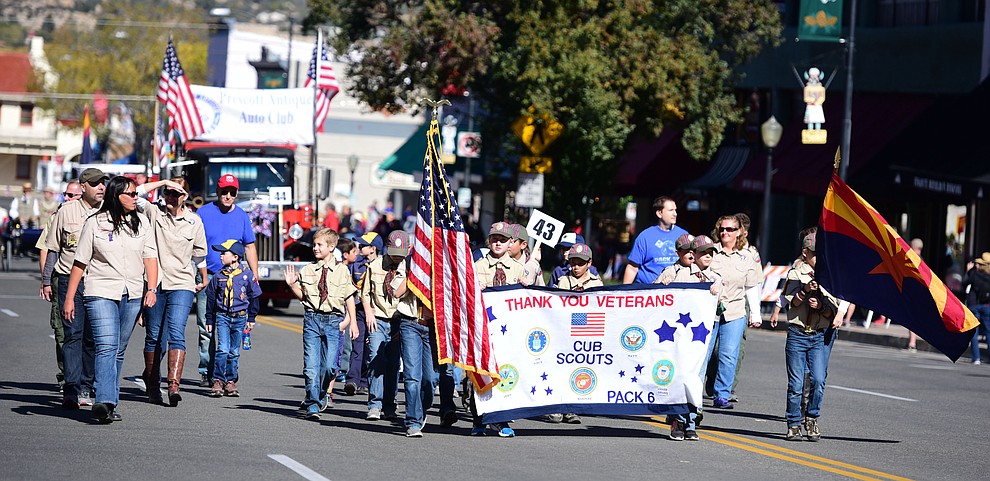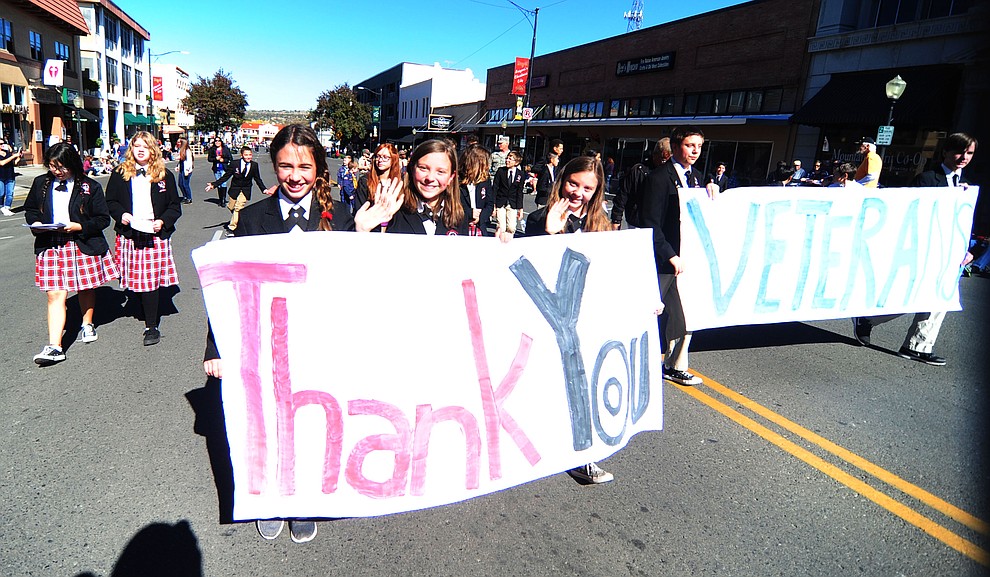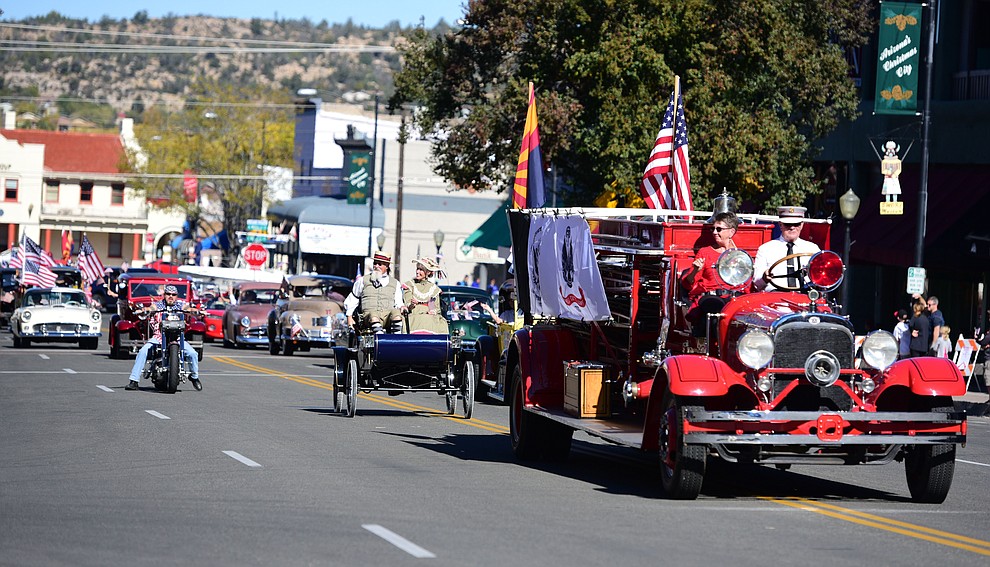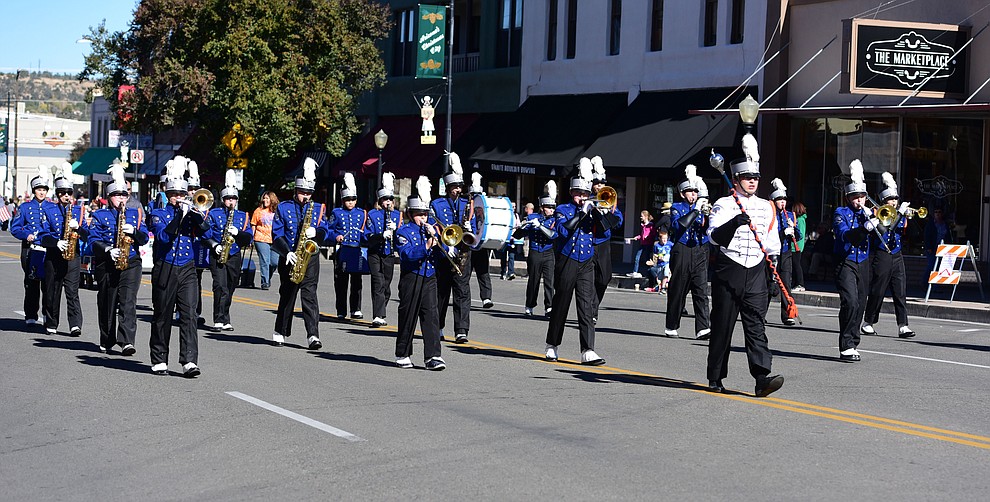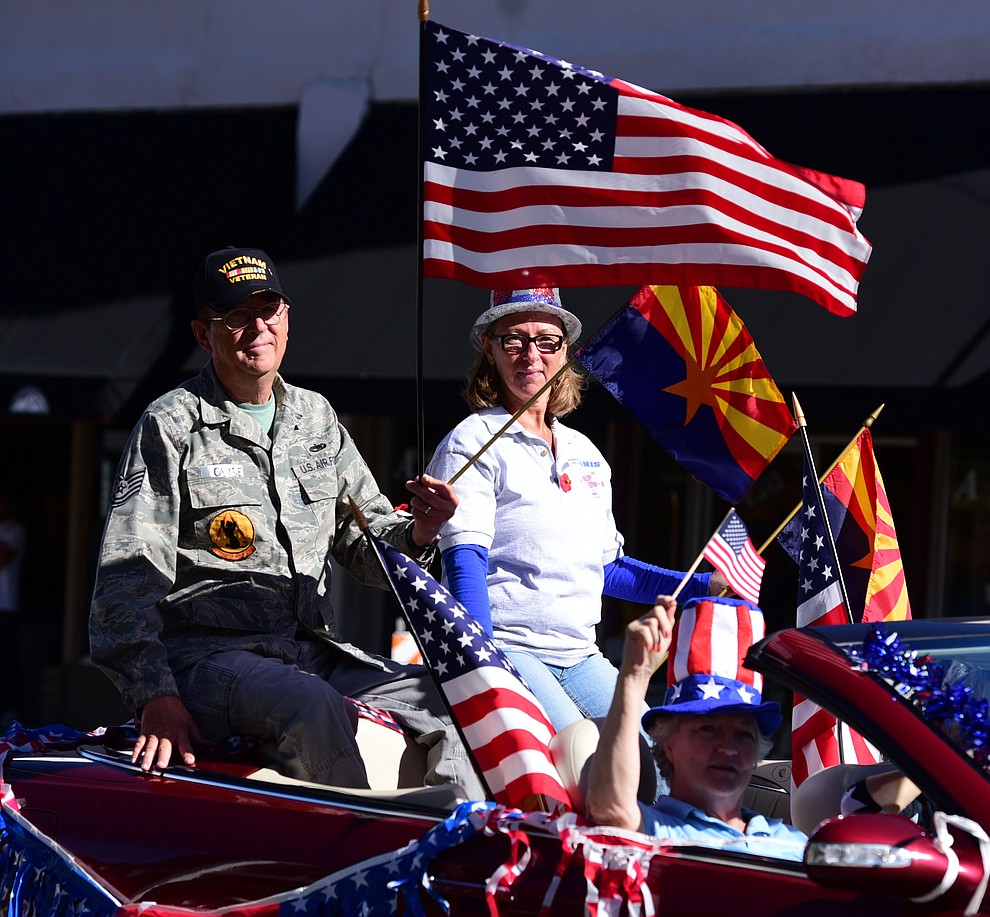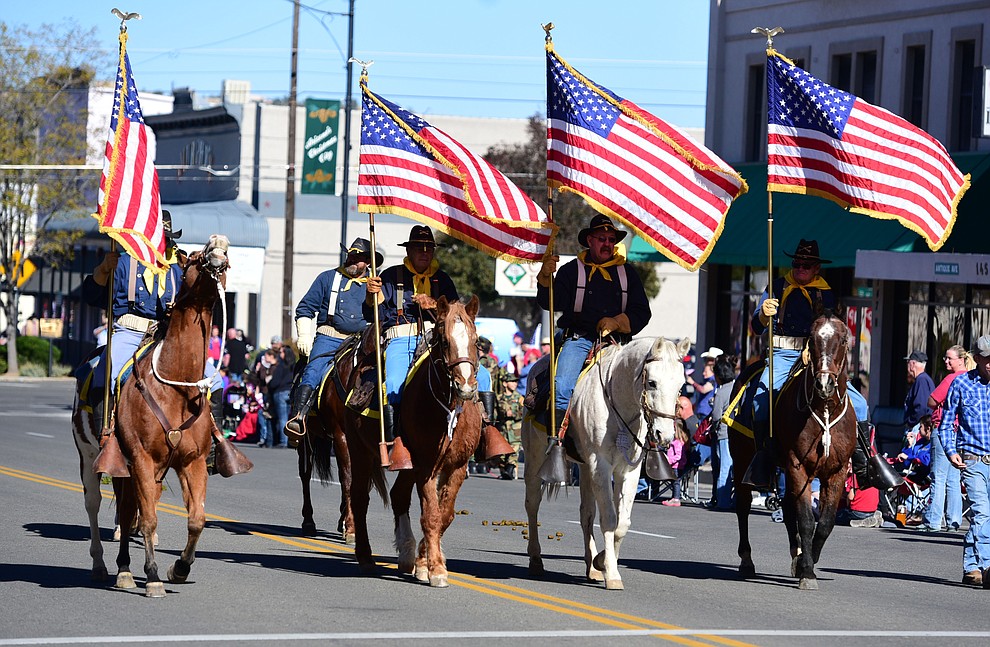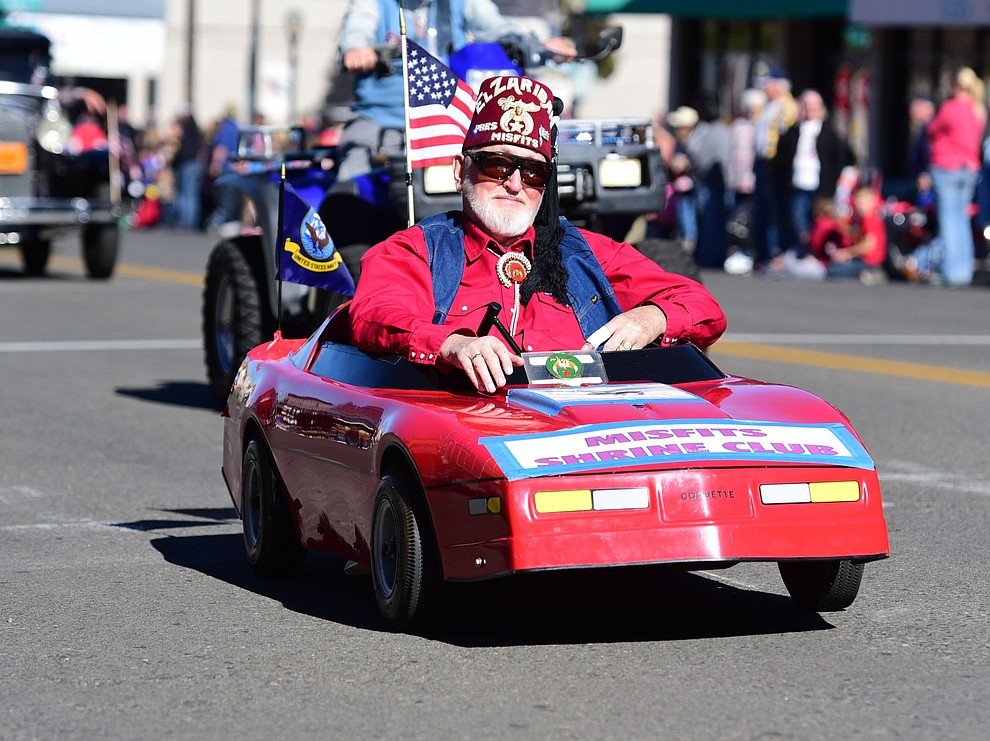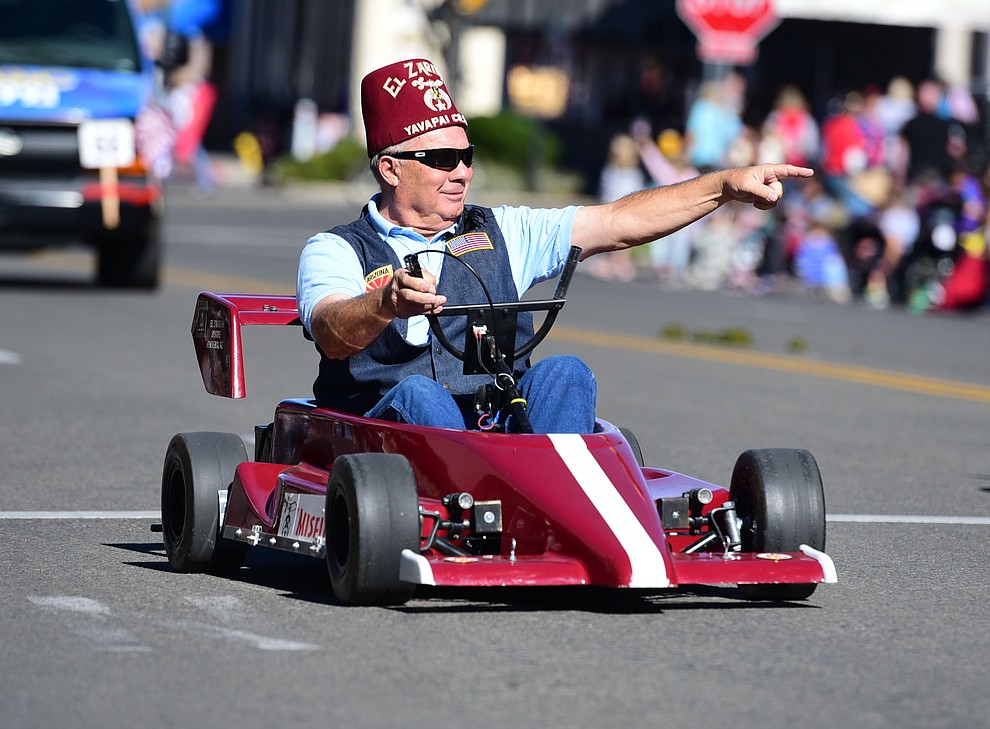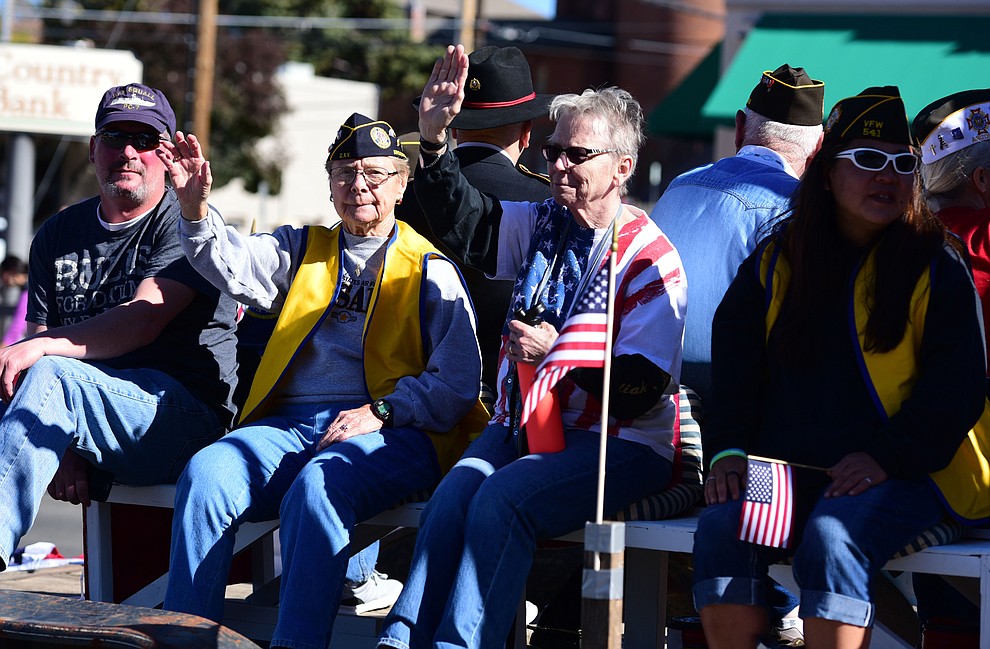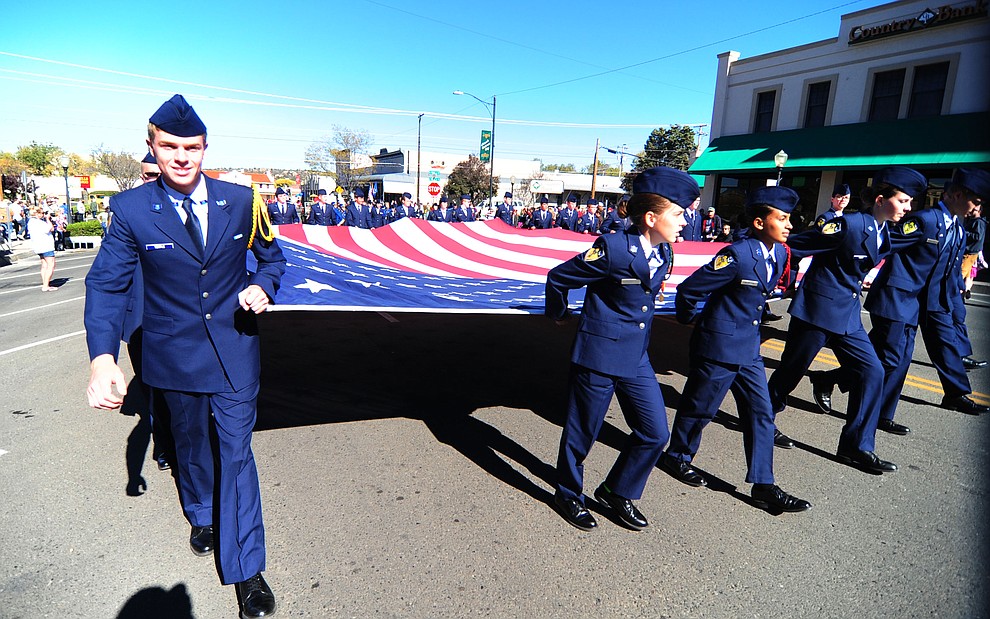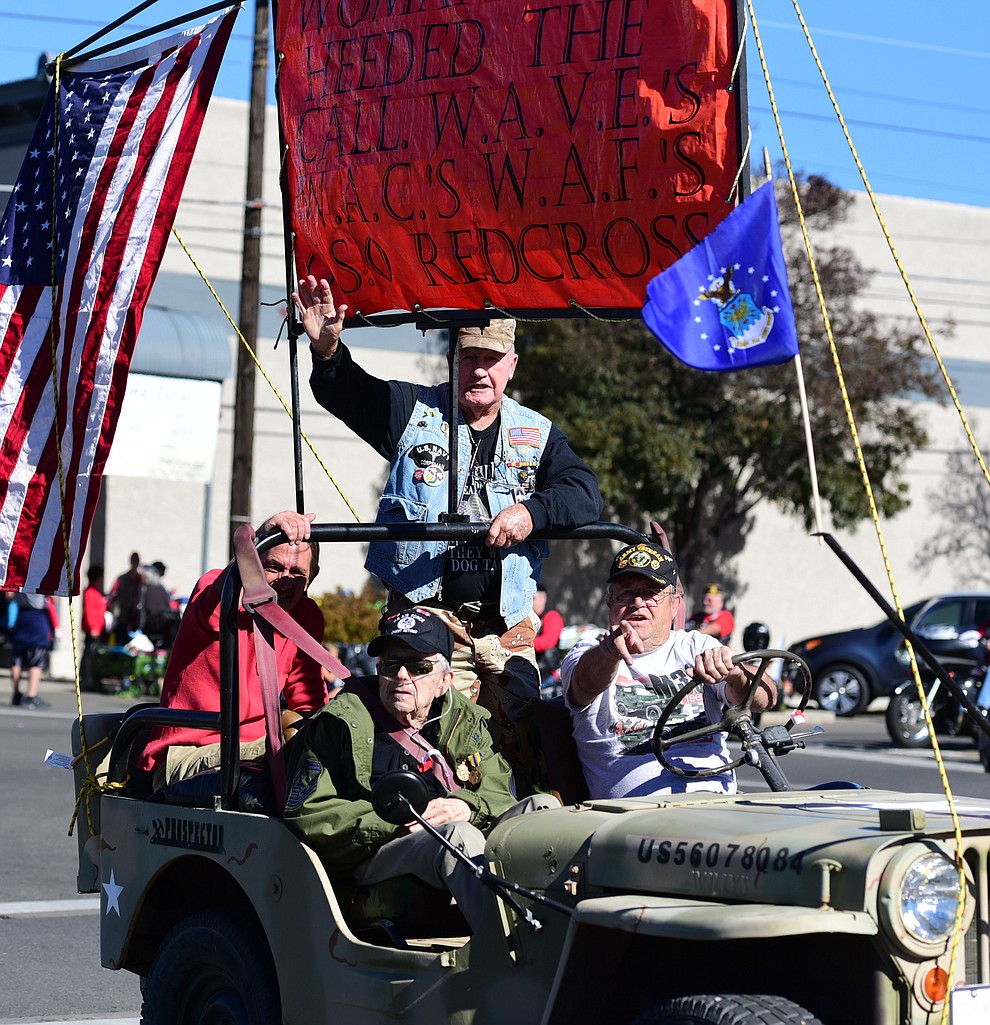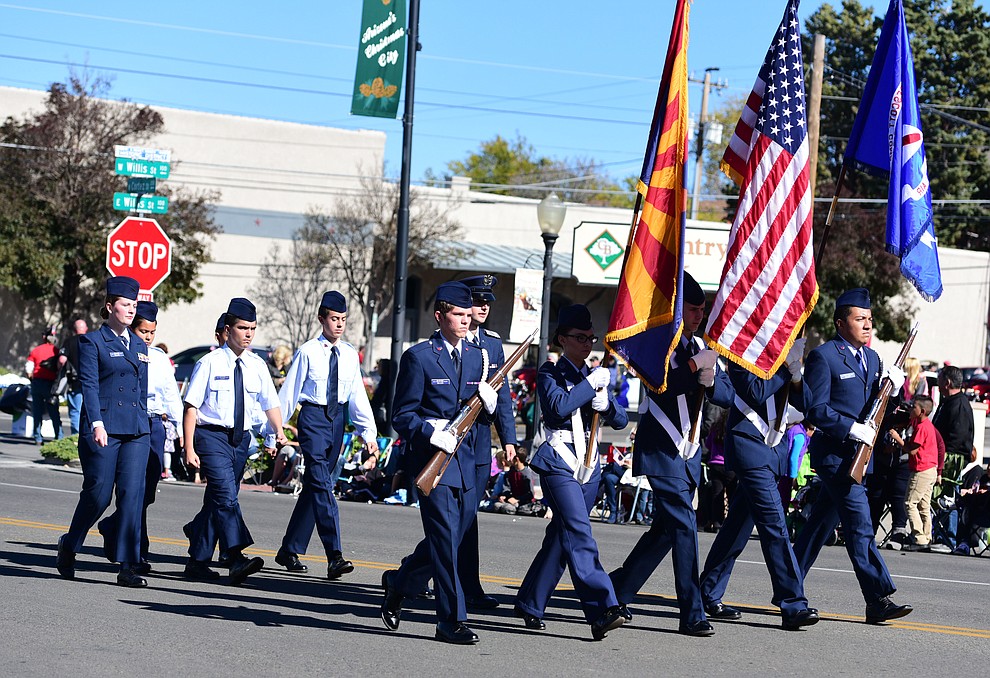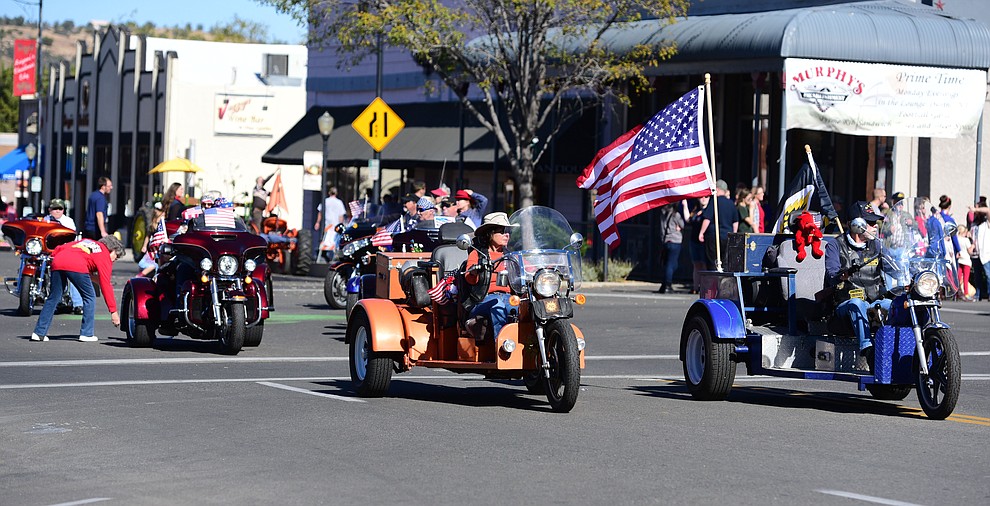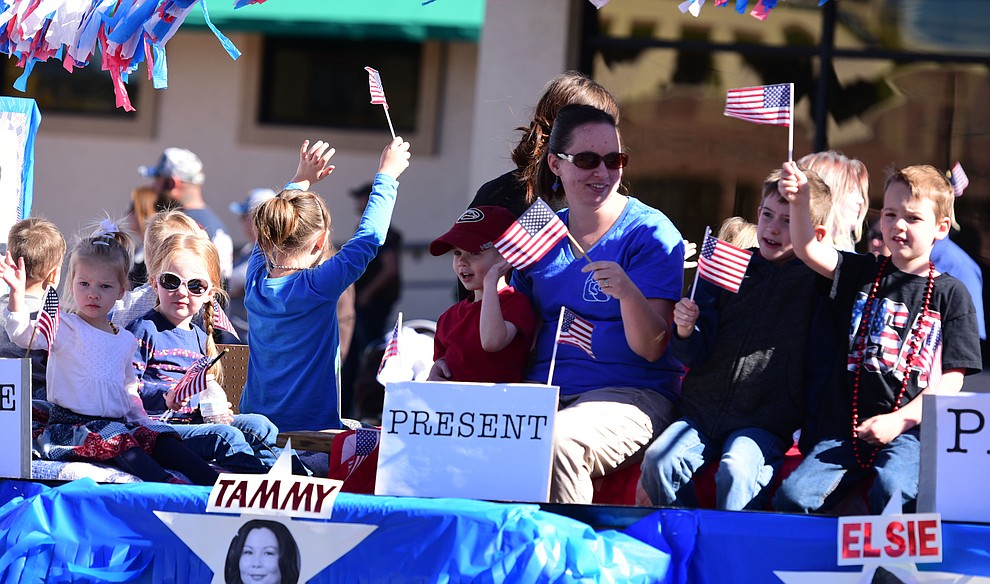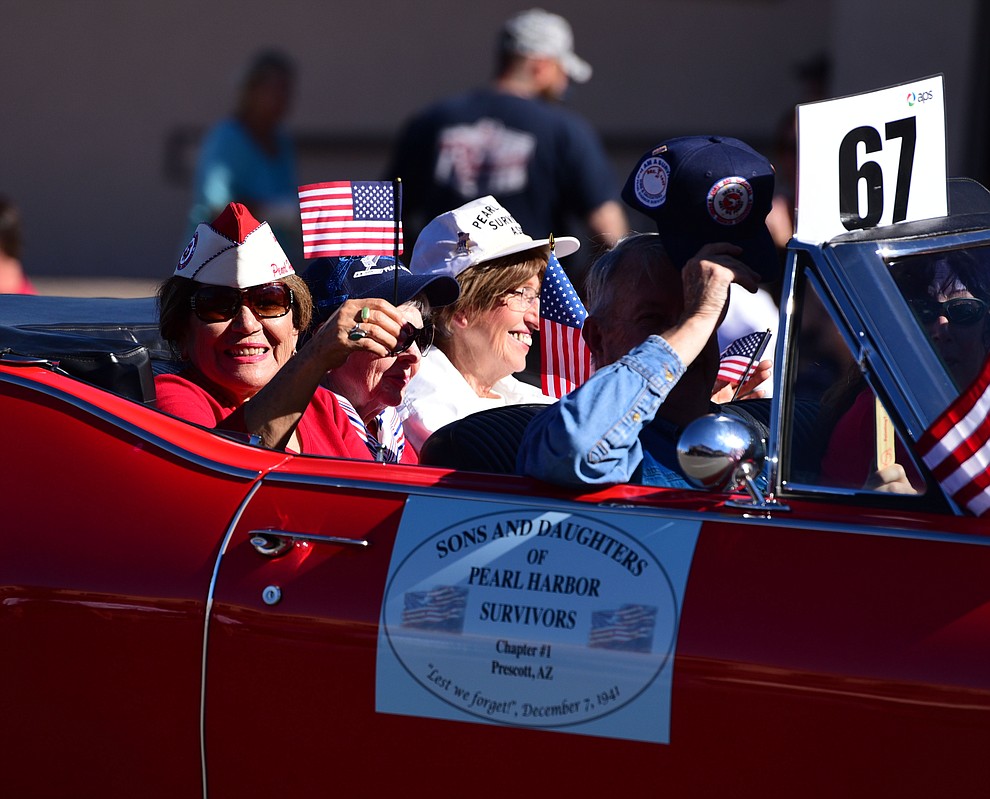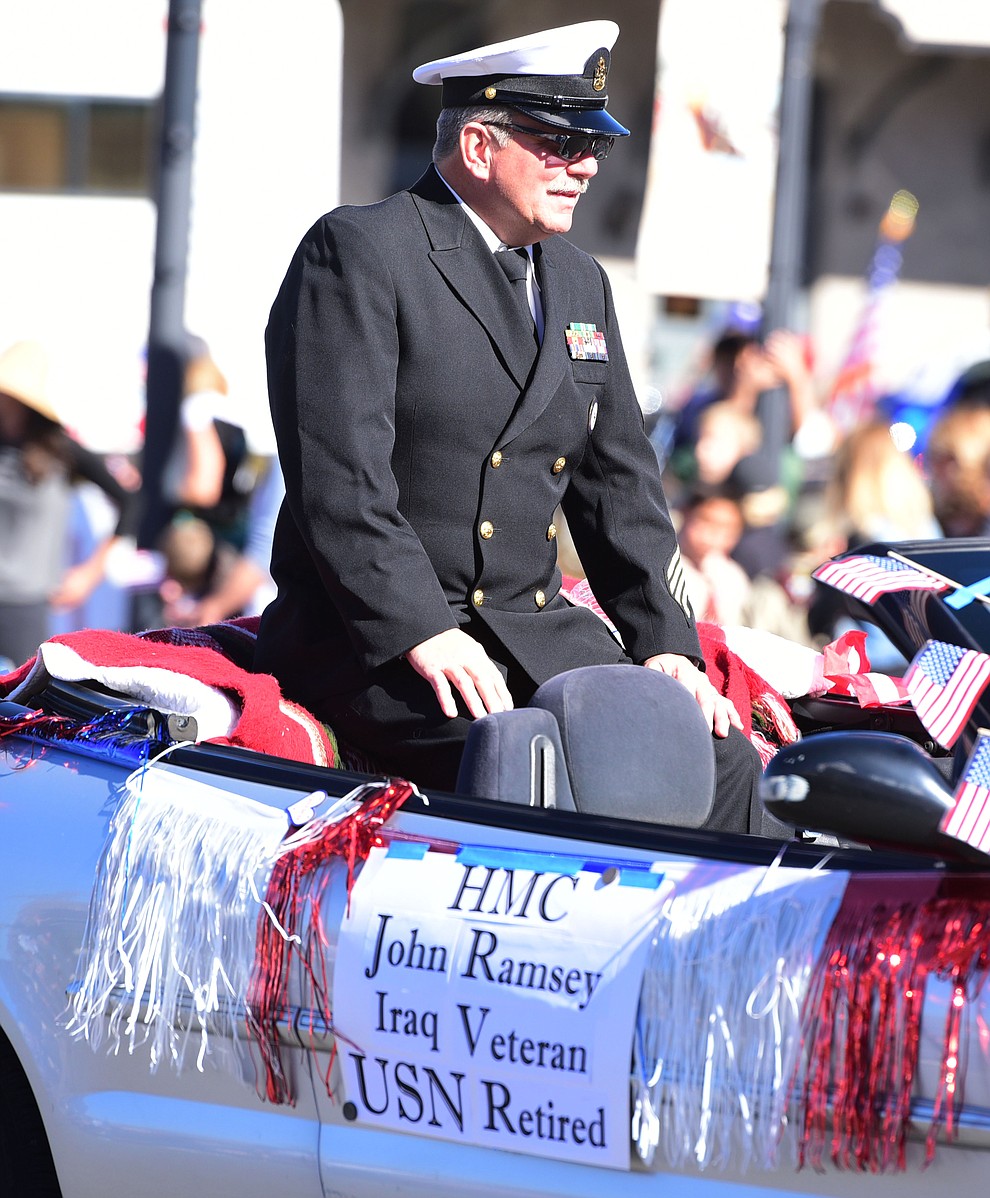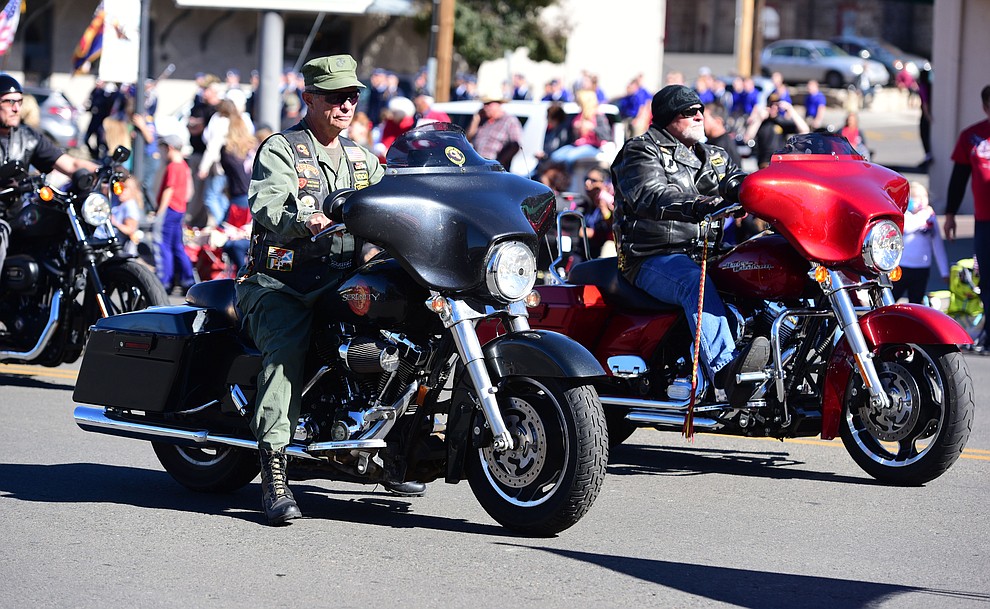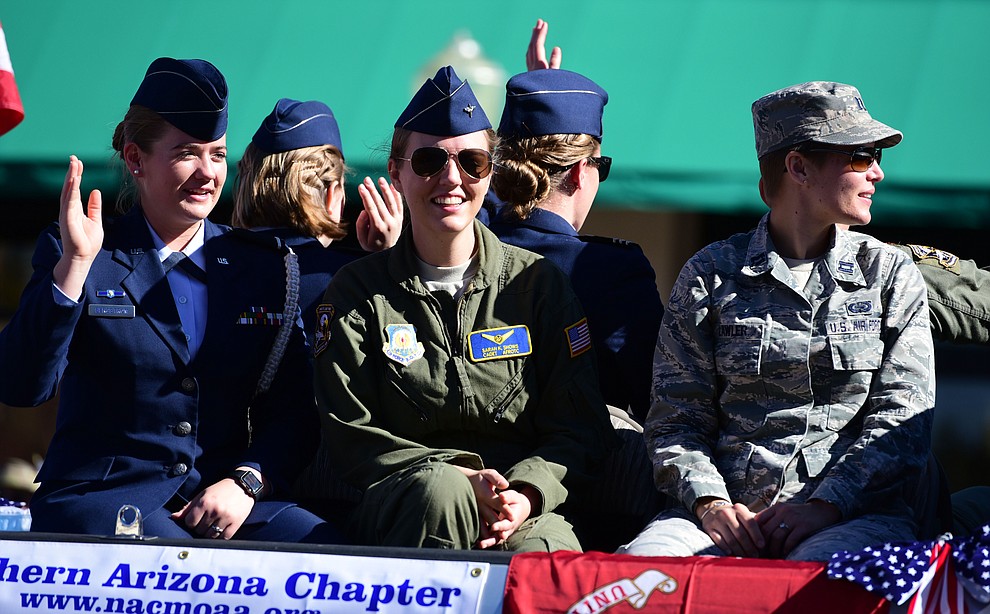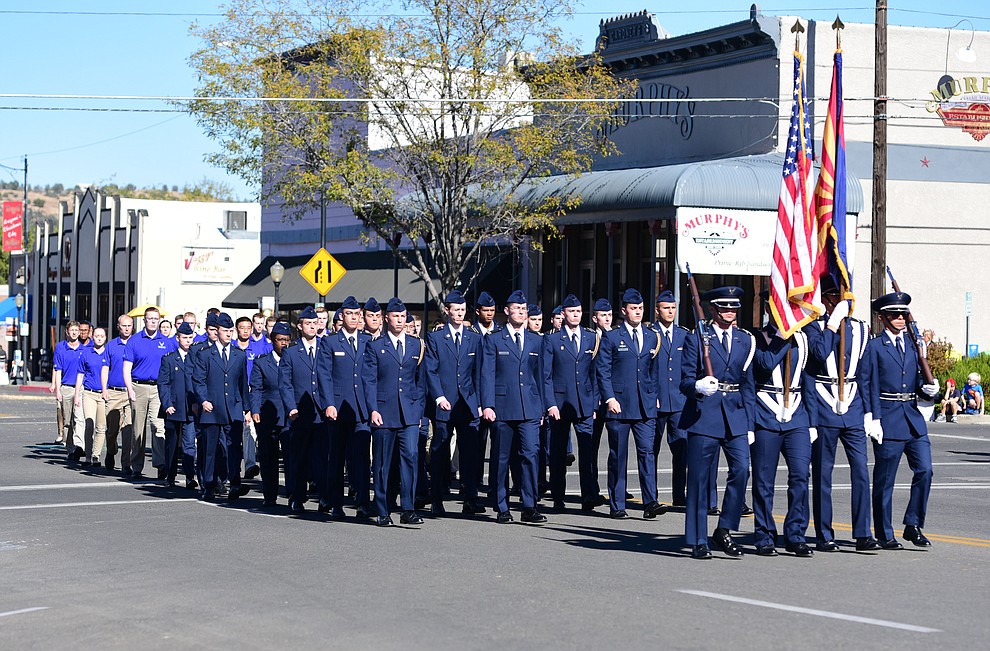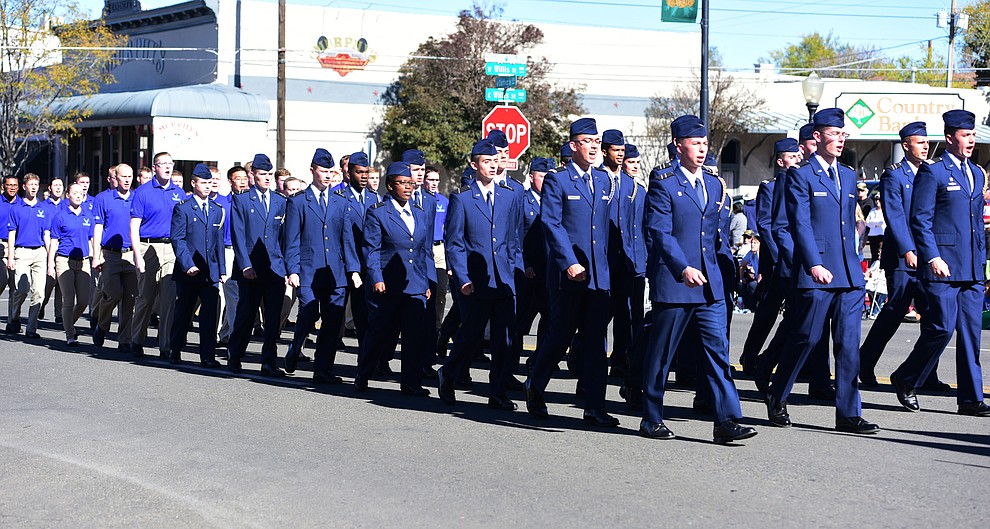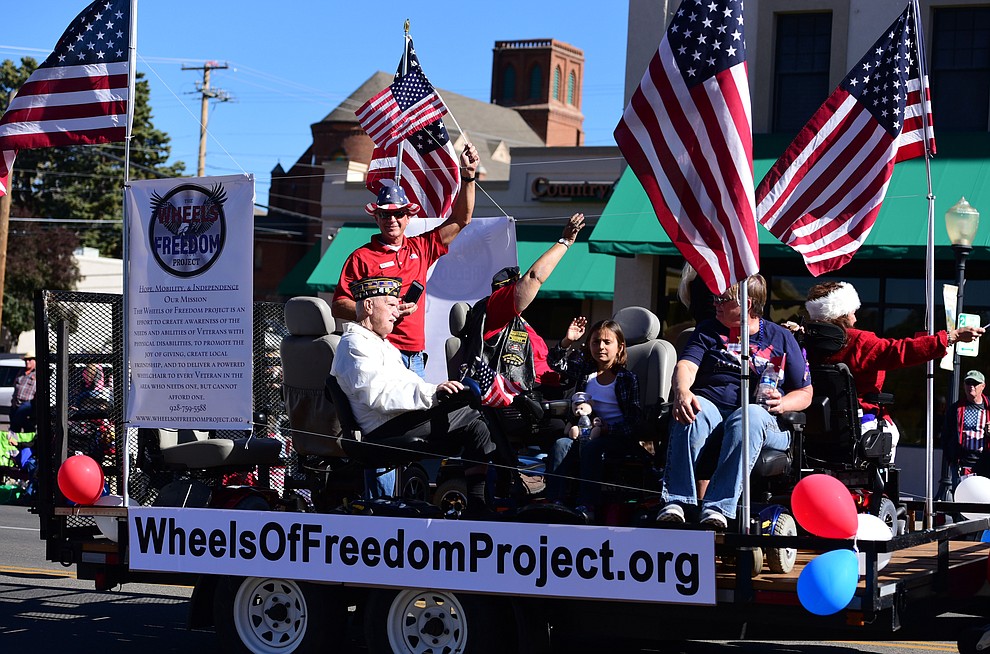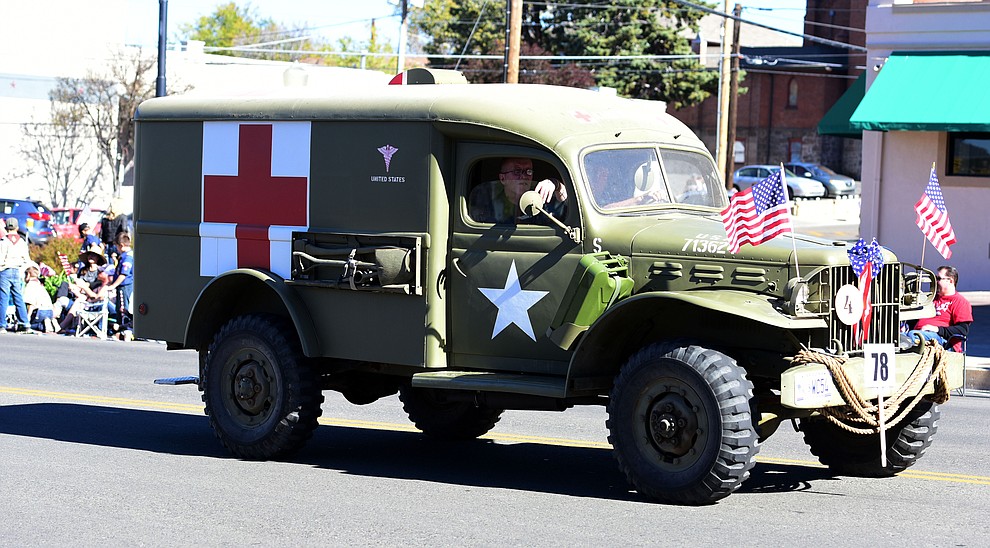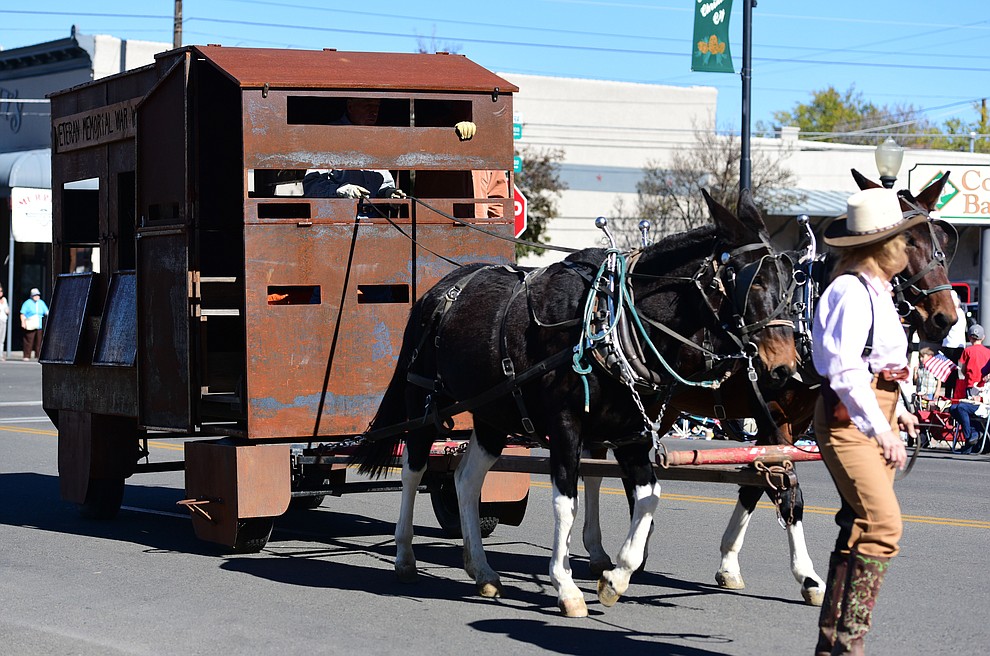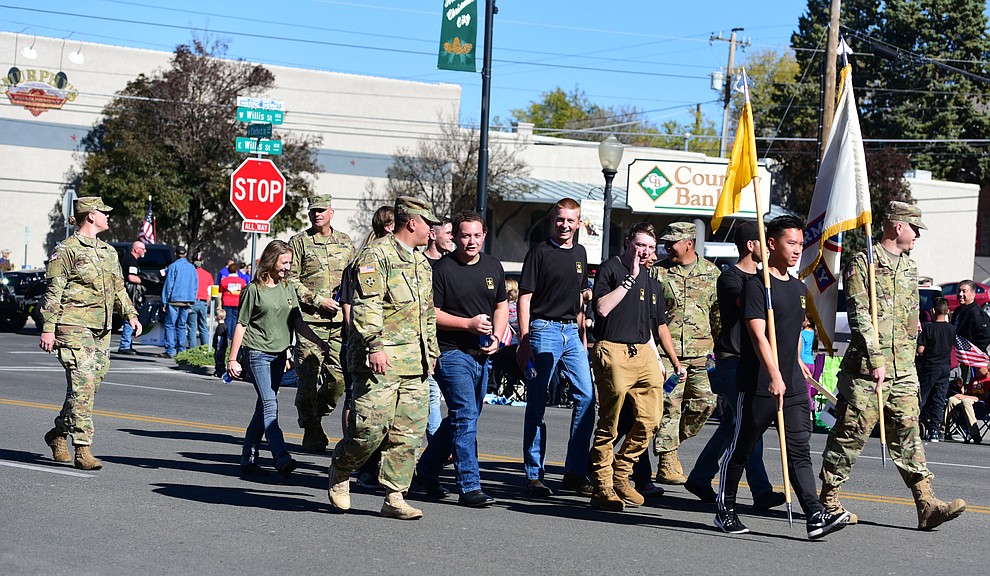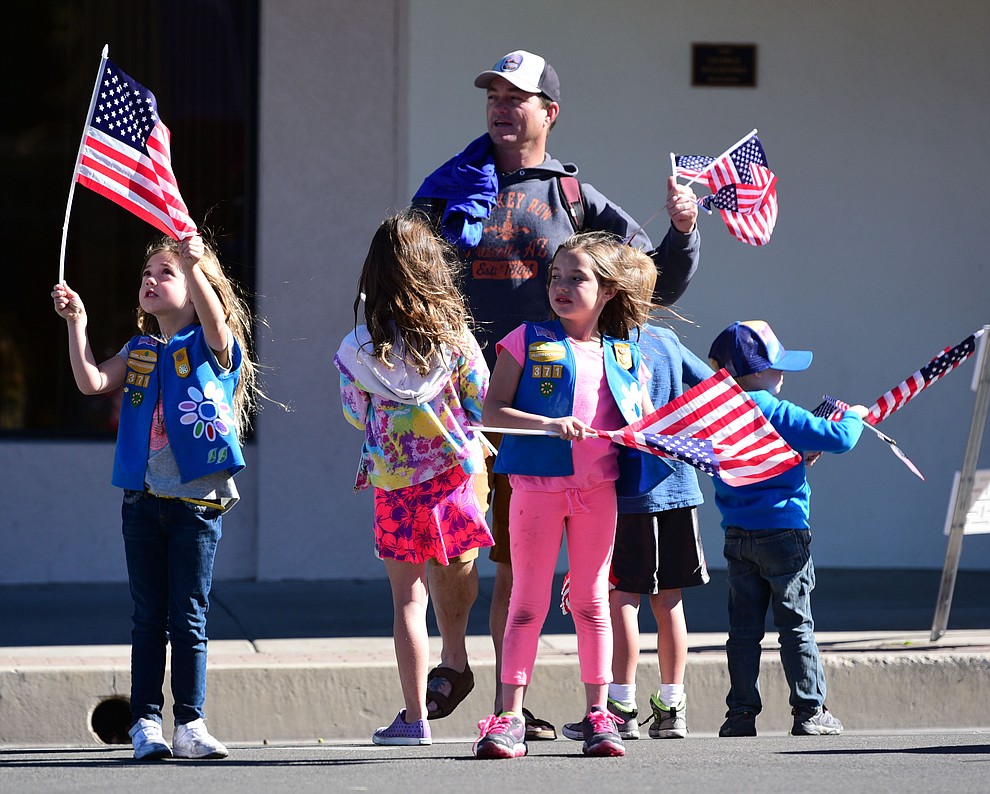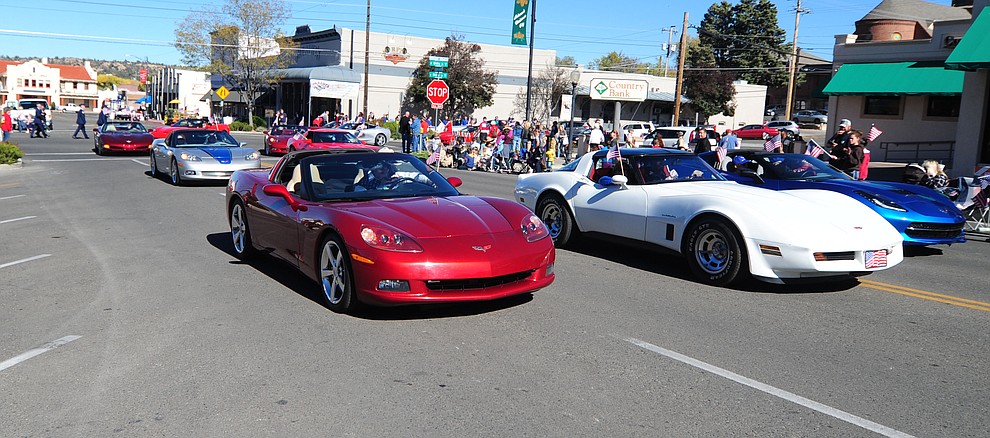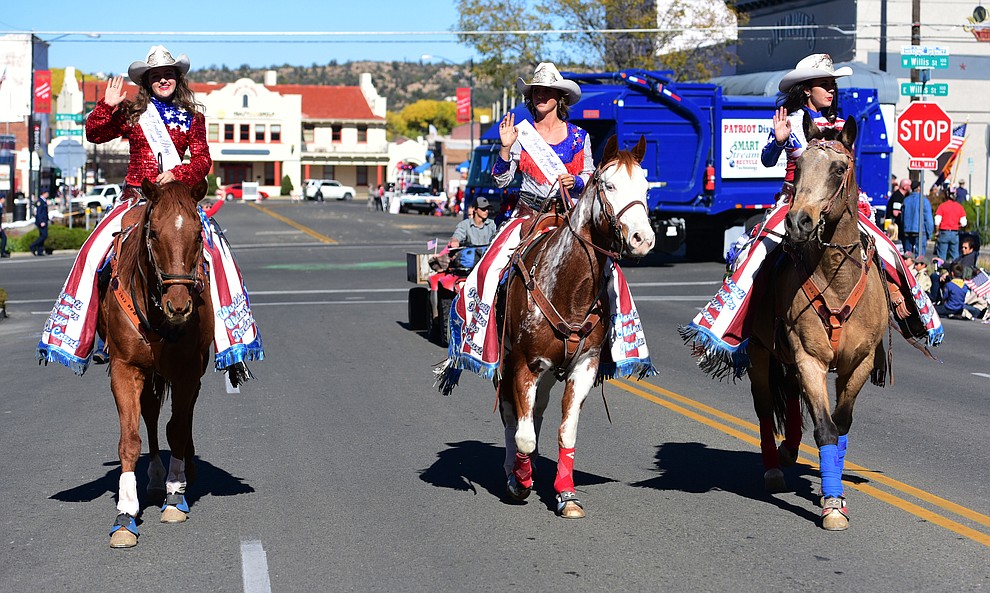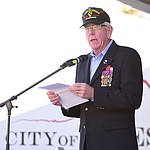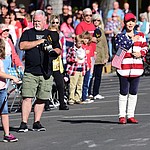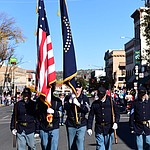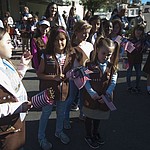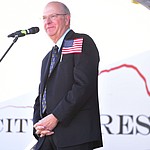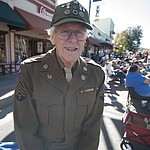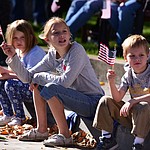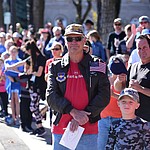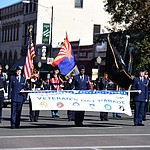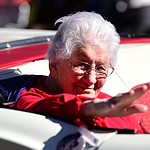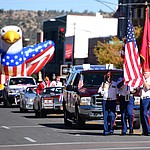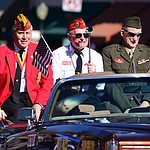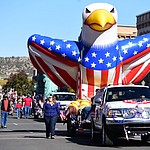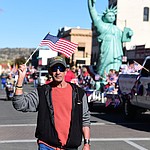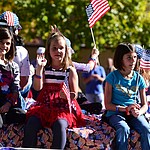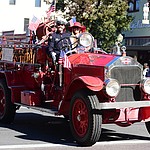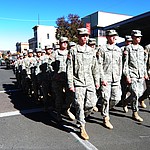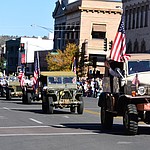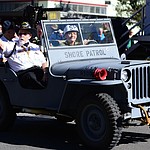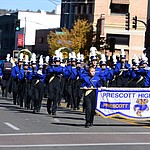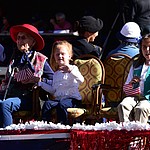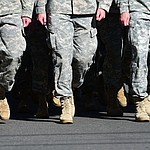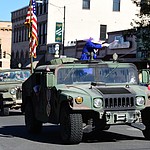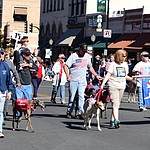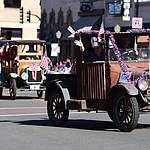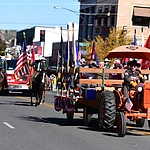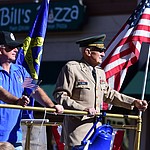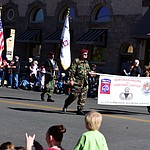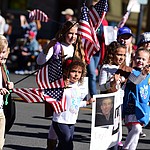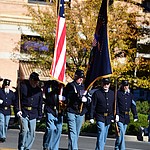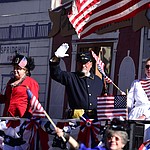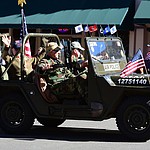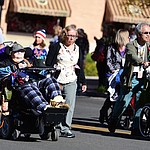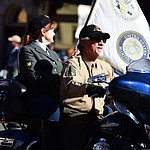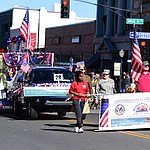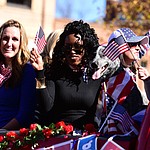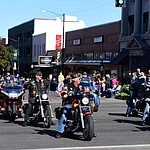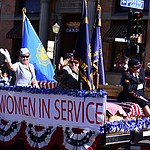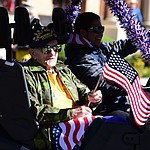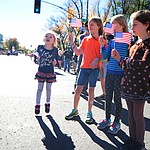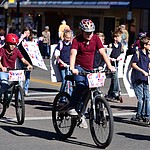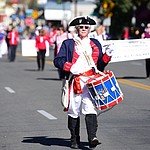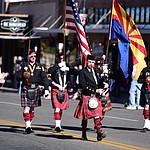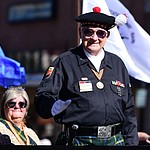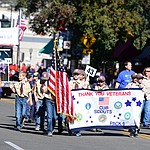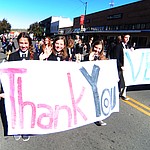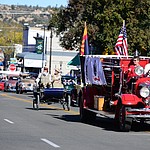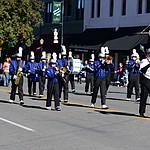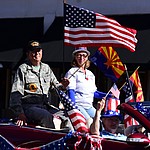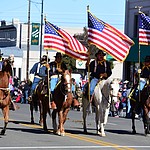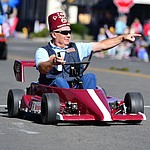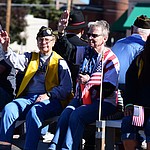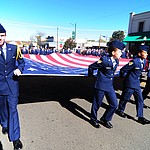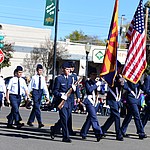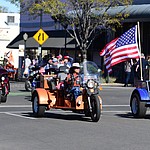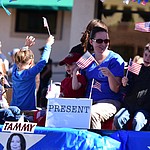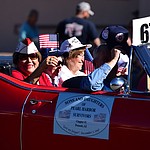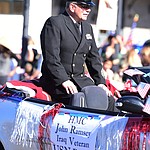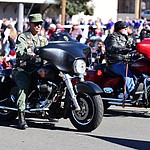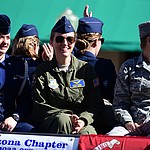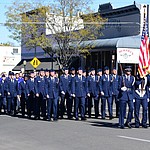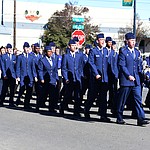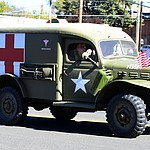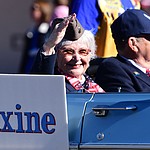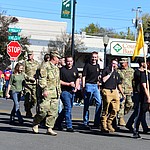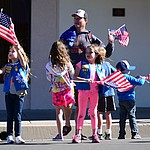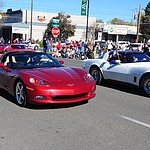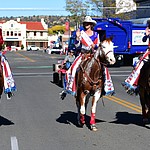 Mayor Harry Oberg, a retired U.S. Army colonel, opened up the ceremonies prior to the start of the parade by giving a brief history of this holiday, with a request to also reflect on those who remain missing in action, their families still unaware of their fate. Oberg said this is a day to celebrate patriots who love our country enough to be willing to "serve and sacrifice for the common good."
The theme of the parade this year was women in the military, past, present and future. One of this year's Grand Marshals is Anna Parker, who served in the U.S. Navy nurse corps during World War II. The parade also celebrated women who have served in all of the war periods since, as well as honoring those who plan to pursue a military career in the future.
Proudly sporting a Vietnam U.S. Air Force cap, Bill Millspaugh, 70, said this celebration and time of remembrance and reflection is "fantastic," praising how this community honors its veterans in ways large and small.
"This is just an all American city, with parades and tree lightings. It's just fantastic," Millspaugh said.
A mother with three young children waving miniature flags just before the official ceremonies started, Lisa Tatro, said her husband, Jason, a U.S. Army veteran is in the parade, stationed at Embry-Riddle Aeronautical University. She said she thinks it is very important to honor veterans who sacrifice their lives for neighbors they will never meet.
For Trudy Chapman-Rudley, the parade was a way to honor her grandson, Austin McGriff Chapman, a 19-year-old U.S. Marine born in Prescott who is right now on a ship serving his nation overseas.
"I'm really proud to be here," said Rudley, whose husband works at the VA and comes from a family with a strong military background.
As she watched the Granite Mountain Young Marines prepare to march, Rudley said that was how her grandson got started.
Becoming a U.S. Marine was "his dream come true," she said. "He is very proud to serve, and I'm so very proud of him."
More like this story
SUBMIT FEEDBACK
Click Below to: