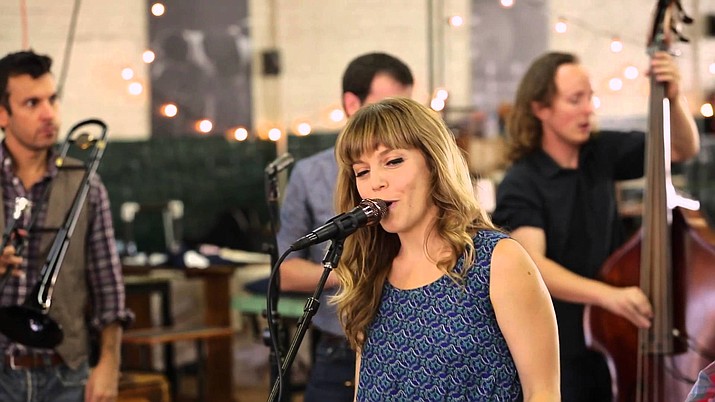 Originally Published: November 3, 2016 9:05 p.m.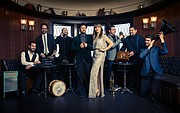 Dustbowl Revival, an eight-piece band, sold out its previous Prescott gigs. At each performance, they play a larger venue, and Saturday's concert, Nov. 5, begins at 7 p.m. at the Elks Theatre. Tickets are $25 to $30.
While their press release talks about the band's American folk music, it also mentions the band's playlist that includes swing, big band, bluegrass, hot jazz and New Orleans funk. Truly a band that offers American roots music, Tom Agostino, Folk Sessions' producer and director, said it's a show not to be missed.
The band also will play tunes from their upcoming 2017 release, "Busted." Two songs have already been released, and Agostino said the band is taking a new musical approach that is different and exciting.
"These guys tour all the time, and they just get better and better and better," he said.
The band's website states, "The new sounds signal a striking departure from their fun-loving, raucous old-time past, and has the band mixing their unique eight-piece instrumentation into realms of hard soul, funk and the emotional, introspective folk reminiscent of Fleetwood Mac, Paul Simon and Aretha Franklin's harmony-drenched '70s output." Whew!
Dustbowl Revival has opened for many bands, including The Preservation Hall Jazz Band, and toured China as a guest of the State Department. Never content to be a throwback band, they consider the recording of Busted to be "like a door opening" bringing a new sound that is "more emotional, experimental and bolder than ever."
The band picks the most unusual places to shoot its videos, Agostino said, including caves, elevators and the Great Wall of China.
"They are very adventurous. They go to interesting places that bands usually don't go to. They do all sorts of things, like they come out into the audience," he said.
Six years ago, when the band performed at the Highland Center, they took the audience up the ramps and out at the end of the show, everyone singing along to "When the Saints Go Marching In."
"I just really love these guys," Agostino said. "They are one of the hardest working bands I've brought into town. They know how to have a good time; they enjoy what they do."
For ticket information, call 928-777-1370 or go to prescottelkstheater.com.