Column: More transparency is needed on Pentagon's military aid programs
Colby Goodman and William D. Hartung, Special to the Courier
Originally Published: March 18, 2016 6:01 a.m.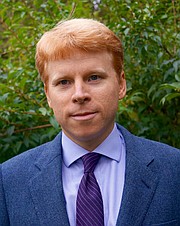 Providing military and police aid to the security forces of other nations — also referred to as security assistance — has become a centerpiece of the Obama administration's foreign policy. The programs administered by the Department of Defense are of particular concern, since they are the least transparent and therefore the most likely to be abused.
Greater information and accountability with respect to these programs is urgently needed. It is currently impossible for the media, the Congress, or the public to keep close track of these programs, which the Pentagon describes as efforts to "build partner capacity" (BPC).
There is too much at stake to let these Pentagon aid programs proceed with such minimal oversight. From Iraq to Somalia to Yemen, U.S. security assistance programs have failed spectacularly in meeting their stated objectives of promoting peace and stability in critical regions. In many cases this aid has actually made things worse. And these are just the most visible examples. U.S. security aid has been provided to 180 countries. And as the Congressional Research Service (CRS) has pointed out, "the assumption that building foreign security forces will have tangible U.S. national security benefits remains a relatively untested proposition."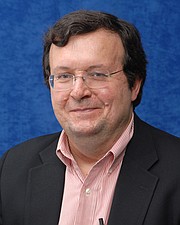 These Pentagon programs should be of concern to taxpayers as well, as they account for roughly $10 billion in the Pentagon's FY 2017 budget. But as the CRS has noted, "Identifying how much money DOD actually spends on BPC activities is nearly impossible at present."
Security assistance programs fail for a variety of reasons. One cause is the penchant for supplying this aid to unrepresentative, sectarian governments that misuse the assistance to commit human rights abuses or engage in aggression against neighboring countries. Another reason for failure is the fact that because current aid programs suffer from a lack of adequate oversight, they too often bolster corrupt governments and military forces that are not capable of providing effective defenses against terrorism or other pressing security threats.
The Pentagon has made some progress in providing useful information on its security assistance efforts, but there is has a long way to go. This year the Pentagon provided more details than ever before on five key aid programs, including the $1 billion Counterterrorism Partnerships Fund (CTPF). But that leaves 66 Pentagon-administered programs for which no country-level detail was provided.
There is one critical non-governmental initiative that has begun to fill the gap in information on military and police aid programs. The Security Assistance Monitor (SAM) draws upon hard-to-get government sources to provide the most comprehensive picture of these programs that is currently available. To cite just one example, SAM has documented a tenfold increase in Pentagon security aid programs from 2001 to the present, from $1 billion to $10.8 billion in 2015. It is the best source available for journalists, policy makers, and interested members of the public to gather information on the Pentagon's far-flung security aid programs. One major goal of the monitor is to press for more detailed reporting on security assistance on the part of the U.S. government.
Congressional action to correct this basic information deficit is long overdue. Congress should require that the Pentagon provide an annual, detailed, country-by-country budget of all its foreign aid programming.
A budget will not fix everything, but it would better allow Congress and foreign parliaments to understand the overall impact of U.S funding of foreign security forces. Without it, taxpayers and citizens of partner nations will continue to be left in the dark.
Colby Goodman is director and William D. Hartung is senior adviser for the Security Assistance Monitor, respectively.
More like this story
SUBMIT FEEDBACK
Click Below to: