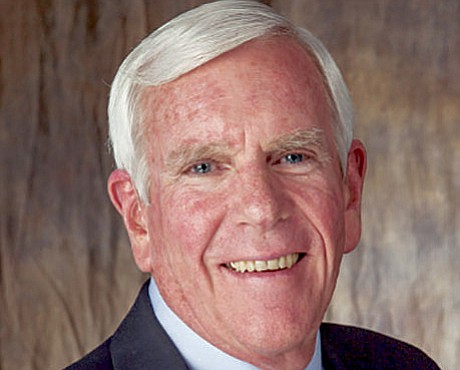 Originally Published: March 7, 2016 6:03 a.m.
PRESCOTT – When Harry Oberg was running for Prescott Mayor this past summer, he says he heard numerous concerns from residents about issues with group recovery homes.
"I decided then that it would be a good idea to have a task force to try to get a better understanding of group home issues," Oberg said this past week.
On Friday, March 4, the city announced in a news release that Oberg had appointed an eight-member committee to deal with structured sober living homes.
The committee was set up as an "ad hoc" group, which means that it is not an on-going standing city committee. The news release said the committee members would serve for Oberg's term in office.
Oberg said he chose that route because the need for the group home committee could be temporary. "Hopefully, within a year or so, we may not need the committee," Oberg said Friday, pointing out that the city is trying to get mechanisms in place to deal with the proliferation of group homes.
He foresees that the committee will deal with two main issues:
• The quality of care. "There are people in these homes that I don't think are getting properly treated," Oberg said.
In some cases, the residents are not being properly fed, he said, which causes them to use the community's social services.
Also, Oberg said, "There is no proper exit program for them," which leads to clients being discharged onto Prescott's streets with no way to get back to their homes.
"I think we need to understand exactly what they're going through," Oberg said of the group home residents.
• The impacts to neighborhoods. "The other thing is people who are living around group homes," Oberg said, adding that when residents have talked to code enforcement in the past, they haven't always felt like the city properly dealt with their concerns.
Oberg said he chose the committee members based upon input he has received from residents. "They are people I met who have indicated they would like to serve," he said. "I think I got a good group."
The committee members include: Glenn Martin, chair; Kristi Latcham, vice chair; Constance Cantelme; Philip Goode; Karen Jordan; Tom Montague; Lauren Newington; and Jeri Smith-Fornara.
In addition, Oberg said, a member of the Northern Arizona Recovery Association (NARA) will be on hand at the meetings to offer comments from the industry.
The meetings will be open to the public. They will take place at Prescott City Hall, 201 S. Cortez St. The news release states: "Community members are invited to attend the meetings and provide public comment."
According to Oberg, "Creating a safe environment for balanced residential communities for individuals in recovery from substance abuse and all of our citizens is essential to our quality of life. The work of this committee, with the support of (Police Chief Jerald) Monahan, will establish ongoing collaborative dialogue in the framework of community-oriented policing."
The first committee meeting is set for 5 p.m., Thursday, March 10, at Prescott City Hall, 201 S. Cortez St. The agenda will include an introduction by Oberg, and will move on to housekeeping issues. At about 5:30 p.m., the focus will shift to identification of topics to address in upcoming meetings, followed by public comments, according to the news release.
The next meeting is scheduled for 5 p.m. April 14, at Prescott City Hall, 201 S. Cortez St.