Second suspect in Cornville burglary already in jail
Faces more charges
Originally Published: June 30, 2016 12:27 p.m.
Updated as of Friday, July 1, 2016 6 AM
UPDATE - June 30:
Multiple calls to Silent Witness have resulted in the identity of suspect No. 2 in this case, the Yavapai County Sheriff's Office reports.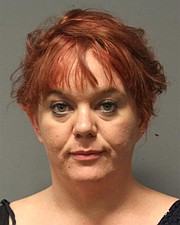 Her name is Cory Lynn White, 35, from Cottonwood. Further research indicated she had been arrested on June 29, 2016, by Cottonwood Police for several drug/narcotics charges and was still in the Camp Verde Detention Center. She was interviewed Thursday morning and admitted involvement in the burglary/ID theft case.
Detectives then additionally charged White with theft, fraudulent use of a credit card, aggravated taking ID of another (times three), and forgery (times three).
Her current bond is $10,000 based on the Cottonwood Police arrest: the updated bond is pending.
Original story:
CORNVILLE – The Yavapai County Sheriff's Office has released photos of a woman alleged to be a second suspect in a burglary and ID theft case.
On June 6, YCSO deputies were called to the Mormon's Crossing Day Use parking lot in Cornville for two vehicle burglaries.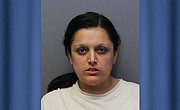 An additional third vehicle burglary was also reported.
One of the victims called her credit card company and learned the suspects already used her card twice at a gas station/convenience store in Sedona.
After a tip from Cottonwood Police officer, a YCSO detective contacted 26-year-old Meissa Lomeli of Cottonwood and questioned her.
When questioned, Lomeli denied participating in the burglaries or being present and purchasing items at the Sedona gas station. After seeing photos of herself, she refused to discuss the case further or identify her accomplice. During additional follow-up, detectives found a receipt for an $1,100 bank check in Lomeli's vehicle and discovered the check was stolen and cashed using the victim's identity.
The YCSO detective additionally charged Lomeli with burglary, theft, theft of a credit card, fraudulent use of a credit card and criminal impersonation.
Detectives are looking for the second suspect in this case. She is described as white, with blonde hair, 200 to 220 pounds, and approximately 5-feet-6 to 5-feet-8 inches tall. Anyone with further information regarding Lomeli or her accomplice is asked to call Detective Todd Swaim at 928-554-8605 or Yavapai Silent Witness at 1800-932-3232. If the caller's tip to Silent Witness leads to an arrest, a cash reward will be offered.

This article was first published June 29 at 1 p.m.
Related Stories
More like this story
SUBMIT FEEDBACK
Click Below to: