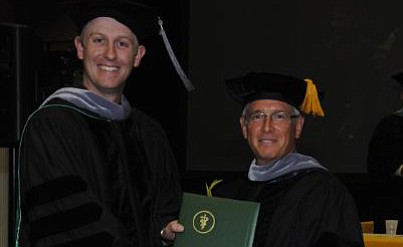 Originally Published: June 25, 2016 6 a.m.
Blake Aiton, son of Sam and Leslie Aiton, earned his DVM on May 12, 2016, from Colorado State University College of Veterinary Medicine. Blake was born in Prescott, Arizona, and moved to Chino Valley, where he was a 2008 graduate of Chino Valley High School. He then graduated from Colorado State University in 2012.
He will begin practicing in New Salem, North Dakota as a large animal veterinarian in a multiple vet clinic.