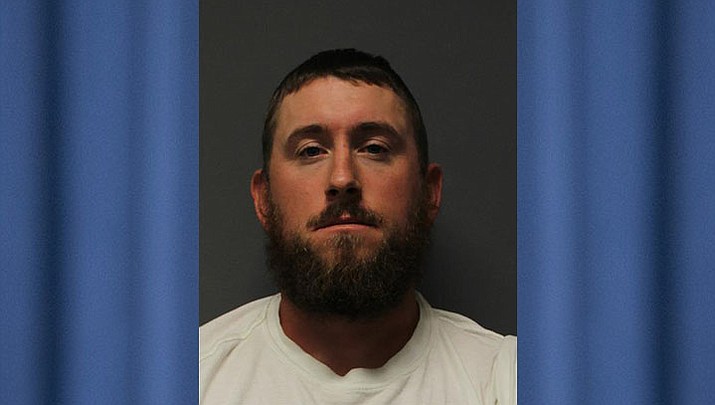 Originally Published: June 2, 2016 6 a.m.
DEWEY -- A man was arrested Tuesday, May 31 and charged with burglarizing a fenced commercial yard, taking three ATVs and assorted other property, which he then sold on Craigslist and at a garage sale, according to Yavapai County Sheriff's Office spokesman Dwight D'Evelyn.
Tyler Thomas, 29, of Dewey, is accused of burglary, theft, and trafficking in stolen property in connection with the missing goods, which were taken from a fenced yard with locked metal storage containers in the 11000 block of East Wood Drive.
A search warrant served at Thomas' home resulted in recovery of evidence that connected him to the stolen property, D'Evelyn said.
"During initial follow-up, deputies discovered Thomas had posted Craigslist ads for the sale of two ATVs belonging to the victim," D'Evelyn said. "After extensive follow-up and research involving the Craigslist ads, deputies identified Thomas. Deputies also determined Thomas had a garage sale within the past three months on Stirrup High Drive in the Prescott County Club where stolen items were believed to have been sold."
Thomas is not cooperating with the investigation, D'Evelyn added.
Thomas is being held at the Camp Verde jail on a $125,000 bond.
"Deputies would like to speak with anyone who had contact with Thomas regarding the sale of stolen items or those persons who may have unknowingly purchased stolen property from Thomas. During the transactions, Thomas misrepresented himself as the owner and made false statements regarding how he acquired the items. Those assisting in the return of these items would become victims in the case and appropriate restitution would be sought," D'Evelyn said.
A partial list of the stolen property:
• 2003 Polaris Sportsman 700, gray, with front and back utility racks – last 4 numbers of the VIN are 5074;
• 2005 Yamaha Raptor 350, gray, with a white scratch on rear fender – last 4 numbers of the VIN are 0725;
• Yamaha TTR125 that is blue and white with an FMF brand exhaust pipe;
• various animal mounts;
• furniture;
• camping/hunting equipment;
• antiques.
Anyone with information is asked to contact Deputy Doug Brown at the YCSO, (928) 771-3260, or make an anonymous call to Yavapai Silent Witness at 1-800-932-3232. Refer to case 16-010326.