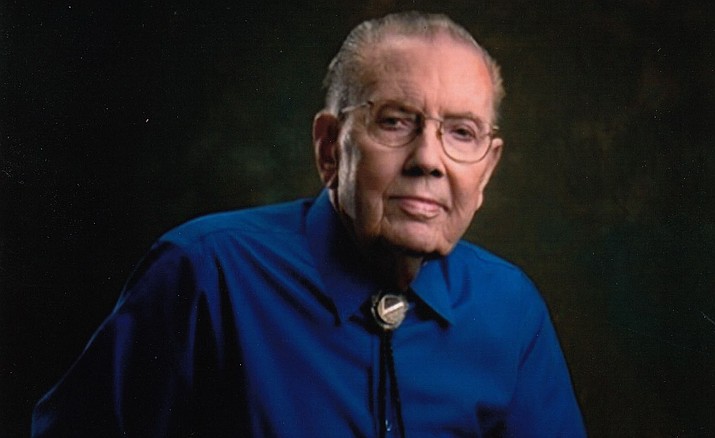 Originally Published: June 1, 2016 6:01 a.m.
James Henry "Jim" Inman, 90, of Prescott, Arizona, went to be with his Lord and Savior May 20, 2016.
Jim was born June 2, 1925, in San Bernardino, California, where he resided until retirement in 1980. He served in the U.S. Army during World War II. Jim was employed by the U.S. Postal Service for 38 years, retiring as Postmaster of the San Bernardino Regional Mail Center.
He was active in Kiwanis and the YMCA during his working years. He also was part owner of two dry cleaners in Riverside, California, for eight years before retirement. Jim and his wife, Doris, moved to Sedona, Arizona, in 1980 and to Prescott in 2002. They were active members of numerous conservative Baptist churches over the years.
Jim was preceded in death by the love of his life for 70 years, Doris Mae.
He is survived by their three daughters, Linda Morris of Nevada, Denise Preble of Prescott and Kathleen Fortier of San Bernardino; five grandchildren; and nine great-grandchildren.
A memorial service will be at 10:30 a.m. Monday, June 20 at Las Fuentes Resort Village in Prescott. A private graveside service will be held in San Bernardino at a later date.
In lieu of flowers, donations can be made to Samaritan's Purse.
Information provided by survivors.