Obituary: Jeanette Weaver
Originally Published: July 15, 2016 6 a.m.
Updated as of Saturday, July 16, 2016 6:13 AM
JEANETTE WEAVER, ("Ms Jean") born Jan. 3, 1923, in New York City, passed away peacefully, from complications of Alzheimer's, on July 12, 2016, in Prescott, Arizona. Ms. Jean lived in Titusville, Florida, and moved to Prescott to be near her daughter, Denise and son-in-law, Bert King, long-time Prescott residents.
Ms. Jean was a widow since 1995 of Marvin Weaver, a military officer and former U.S. Navy pilot. Ms. Jean was a loyal and loving mother of Marvin Weaver III, a resident of Louisiana and Jeanette Denise King.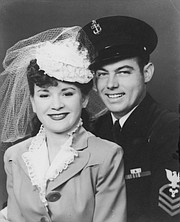 Ms. Jean was a "New York City girl" all her life, yet she loved fishing. She always had her beautiful smile to share with everyone. Ms. Jean touched the lives of so many people in her special way.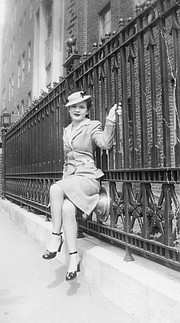 We were blessed to have the loving support of her girlfriends/caregivers, Margaret, Linda and Linsey. They loved taking Ms. Jean out to her favorite places, Starbucks and Lynx Lake Café, where she was always warmly welcomed by our special friend Shelly. Margaret and Linda were with her when she went to her angels in heaven.
Ms. Jean always looked beautiful thanks to her special girlfriend and hairdresser, Olivia.
Lane and Brent, owners of Brookings Senior Living, provided a loving, caring and supportive environment for Ms. Jean the past four months. She and her roommate/girlfriend, Carol, would watch TV in the evening and enjoy a glass of wine together. Lane and Brent were with Ms. Jean when she joined her angels.
Hospice Family Care provided the most loving care and support to Ms. Jean over the past month. Thank you to Mary, Denise, Emma, Eric and Mike for making her last days so comfortable and peaceful. You are all such special people.
Love is in the air, Ms. Jean. We will all miss you, pretty girl.
Ms. Jean will be interned in Titusville, Florida.
Arrangements entrusted to Heritage Memory Mortuary.
Information provided by survivors.
SUBMIT FEEDBACK
Click Below to:
More like this story