Solutions to homelessness require more than dollars; persistent support is key

By
Nanci Hutson
|
HutsonNanci
Originally Published: February 21, 2016 11:53 a.m.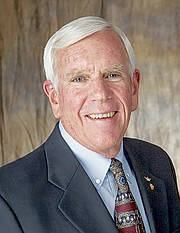 PRESCOTT – Mayor Harry Oberg is a Vietnam veteran eager to help this city grapple with homelessness, particularly for men and women who took an oath to protect this nation's freedom.
He is all too aware the city has a limited affordable housing stock, and is now speaking with city officials as well as private developers, on potential solutions. He intends to be a key player in community conversations on ways to make a difference, be it finding a venue for the annual Homeless Veteran Stand Down or rewriting building codes so as to create more affordable housing options.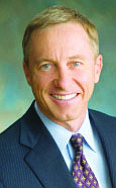 "I'm very sympathetic to veterans, and I know we have homeless veterans and a lot of issues we need to help them work through," said Oberg who will also investigate joining the national Mayor's Challenge to End Veterans Homelessness co-chaired by Mesa Mayor John Giles.
Giles is recruiting mayors in this state, and across the nation, to champion lawmakers to embrace known solutions to curbing veteran homelessness, particularly permanent supportive housing. In the last year, Mesa partnered with the VA to secure permanent supportive housing vouchers for 70 veterans, a program hailed on a national level as it offers veterans rental subsidies and case management to assist with mental illness, substance abuse and job struggles.
In 2008, the federal Department of Housing partnered with the VA to provide the Veterans Affairs Supportive Housing program (HUD-VASH), investing $75 million for 10,000 vouchers distributed to cities and towns across the nation. Since that time, HUD has distributed 79,000 vouchers. VA leaders and other non-profit agency officials across the nation are clamoring for more vouchers.
In addition to those vouchers, HUD, too, has federal funds available to help create permanent supportive housing complexes, projects that often require public/private partnerships. Mesa and Tempe are now working with developers on such proposals, Giles said.
"For any of this to be successful, there has to be a desire on the part of the whole community," Giles said. "We need to keep reminding people that there are homeless people among us. We need not be blind to that."
The task force's rallying cry is awareness able to "ignite the compassion that is already in so many people who want to be part of the solution," Giles said.
In the coming year, Giles said the task force will implore Congress to make more dollars available for permanent supportive housing that is seen as an avenue to curb veteran homelessness.
"It's an ongoing battle."
---
The assumption of safe, affordable shelter is one most people take for granted, but is key to people's ability to thrive in any community, said Ed Shier, program manager for homeless outreach and related health services at the Northern Arizona Veteran Affairs Health Care System.
The HUD-VASH program for veterans, a combination of housing subsidies with case management aimed at helping homeless veterans deal with issues so they can break the cycle, has a proven track record of success, Shier said. The trouble is the vouchers are limited in supply, particularly for areas beyond the major cities.
The Prescott area has been allotted just 70 vouchers since the program started eight years ago; at this time all are in use with no prediction of when more will become available, Shier said.
Transitional housing that follows acute, in-patient treatment, as well as housing for those who are "medically fragile," are also needs, Shier said. But again, there is an inadequate supply, he said.
In Prescott, the sole transitional housing program for veterans is operated through U.S. VETS Initiative.
Up to 56 veterans can be housed there for up to a maximum of two years. The program incorporates employment counseling and placement opportunities, life skills training, and community reintegration efforts.
The local VA is now in the process of seeking bidders for a 15-bed transitional program somewhere in northern Arizona, Shier said.
Very few places in the Prescott region can be rented to those whose sole income is Social Security disability or retirement benefits totaling no more than $1,000 a month, Shier said. The lack of public transit also limits the distance people can go to find an affordable place to live, he said.
A social worker for some 30 years, Shier said he is grateful he works in a community where there are so many like-minded leaders and advocates eager to "do something useful."
The Community Collaborative Impact Group is a collaborative of local leaders who meet monthly to consider how to garner more housing resources. U.S. VETS Initiative leaders are helping coordinate those meetings. Shier, too, lobbies regularly through the VA for additional resources.
"This is very draining work, but we enjoy it," Shier said. "Frustrations are outweighed by the successes … We do what we have to do to make this work."
---
In Birmingham, Alabama, J.D. Simpson is known as a friend to the friendless; a U.S. Navy veteran who founded a non-profit agency, Three Hots and a Cot, to house homeless veterans.
Simpson's agency was started on a financial shoestring, and continues to be a thrifty endeavor. The annual, all-donation budget for the operation of two transitional housing centers and nine, independent homes is about a half million.
And it gets results. Simpson's agency was one of 25 charities selected last year by former President George W. Bush to be part of his initiative to serve post 9/11 veterans and their families.
In the last seven years, Simpson said he has learned a few things about veteran homelessness. One is that housing alone isn't a solution.
"People end up on the streets because something bad happened: bad habits, bad decisions, and bad relationships. So just putting people in housing without fixing the "bad" just leads to reentry into homelessness."
So his agency answers immediate needs, but the real focus is on long-term change, be it mental health or substance abuse treatment, retooling one's resume with training or further education, and family reconciliation whenever possible.
"If they just want a place to flop and watch Oprah Winfrey, this isn't the place," Simpson said. "They have to put some skin in the game: get treatment, employment counseling, interview preparation, or maybe return to college … We're going to skin some knees, and say some curse words along the way, but it's going to get done."
Simpson is now looking to broaden his reach to Ash Fork, Arizona.
He calls his new vision on Route 66, "Fort Comfort Village: A home for America's heroes on America's highway."
The envisioned 50 to 60 unit, income-variable apartments for post 9/11 veterans and Gold Star mothers is expected to cost between $7 and 8 million.
A daunting figure to be sure. Again, though, Simpson will not be dissuaded.
In September, Simpson held a groundbreaking ceremony, and officially launched the fundraising campaign.
"I'll be damned if we'll leave these guys behind on the streets," Simpson said. "I don't care who wins the (presidential) election. I just hope whoever it is has a heart for veterans. Let's put some wheels on the sound bites."
Catholic Charities veteran outreach worker Dawn-Marie Hayden believes Prescott has the ability to become a beacon of hope for the homeless.
She knows it just takes the will of enough good people.
"Why not become the community that sets the example for other communities?"
More like this story
SUBMIT FEEDBACK
Click Below to: