The Nose Knows: YCSO K9 stop leads to seizure of 15 pounds of marijuana, 2 arrests
Originally Published: December 1, 2016 5:54 p.m.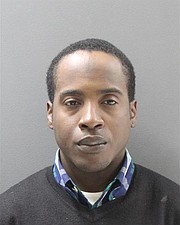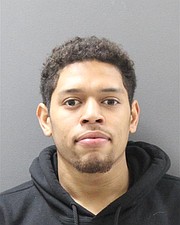 Two California men were arrested on marijuana charges Wednesday, Nov. 30, after a traffic stop on Interstate 40 near Ash Fork.
According to a release from Yavapai County Sheriff's Office Media Coordinator Dwight D'Evelyn, a YCSO K9 deputy stopped a 2016 white Dodge Charger for an equipment violation on east I-40 at around 1 p.m. The Dodge contained three occupants, identified as 31-year-old Jabril Burrell, who was driving, and passengers Andre Ortega, 21, and a female adult. Both named occupants are from California.
During a conversation with Burrell regarding the traffic violation, he seemed abnormally nervous, according to police. At the same time, the deputy could detect the odor of marijuana coming from the vehicle's interior, the release stated.
Burrell denied a consent to search request from the deputy, indicating the mentioned smell came from a certain cigar he had been smoking. The deputy sought to verify his suspicions using his K9 partner Gemma, who is certified by the National Police Canine Association in the detection of specified drug odors including marijuana, cocaine and heroin.
During a sniff of the exterior of the vehicle, Gemma indicated she detected the odor of illicit drugs within the vehicle. A search of the vehicle's trunk revealed more than 15 pounds of marijuana in several suitcases.
Burrell and Ortega admitted to possessing the marijuana, which was being transported to the East Coast, D'Evelyn said.
They were arrested and booked at the Camp Verde Detention Center on charges of transportation and/or sales of marijuana and possession of marijuana for sale. Both remain in custody and bond had not yet been set Thursday afternoon. The female passenger was not charged.
More like this story
SUBMIT FEEDBACK
Click Below to: