Watson Lake Antique Auto Show continues Sunday (VIDEO)

By
Cindy Barks
|
Cindy_Barks
Originally Published: August 7, 2016 6:19 a.m.
PRESCOTT – "I drove a new one in 1962; it was my high school graduation gift," Sal Campo said as he wiped the raindrops from the gleaming hood of his black 1959 Corvette.
Like many of the owners showing autos at the Prescott Antique Auto Club Show at Watson Lake this weekend, Campo was able to reconnect with that early auto experience when he bought a classic Corvette years later.
Photo Gallery
2016 Prescott Antique Auto Club Show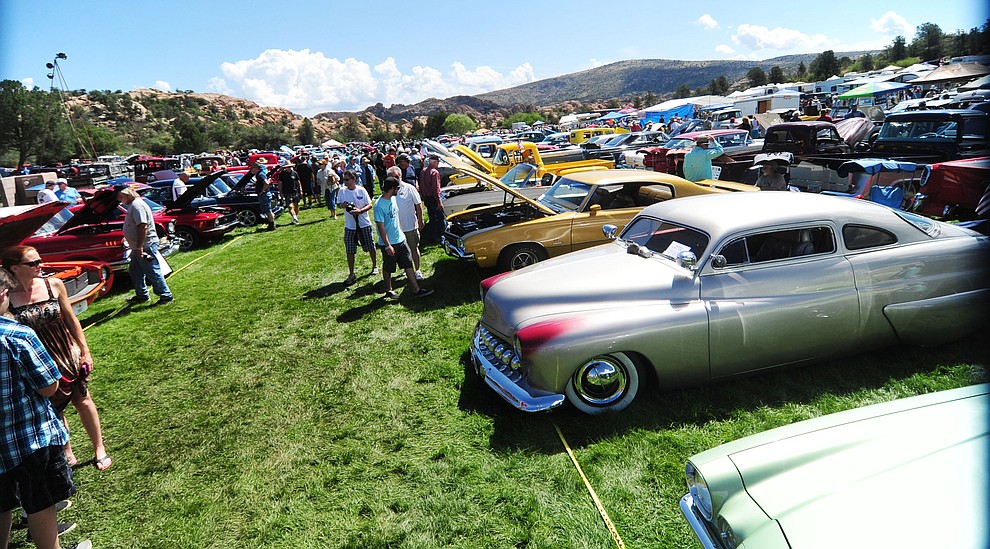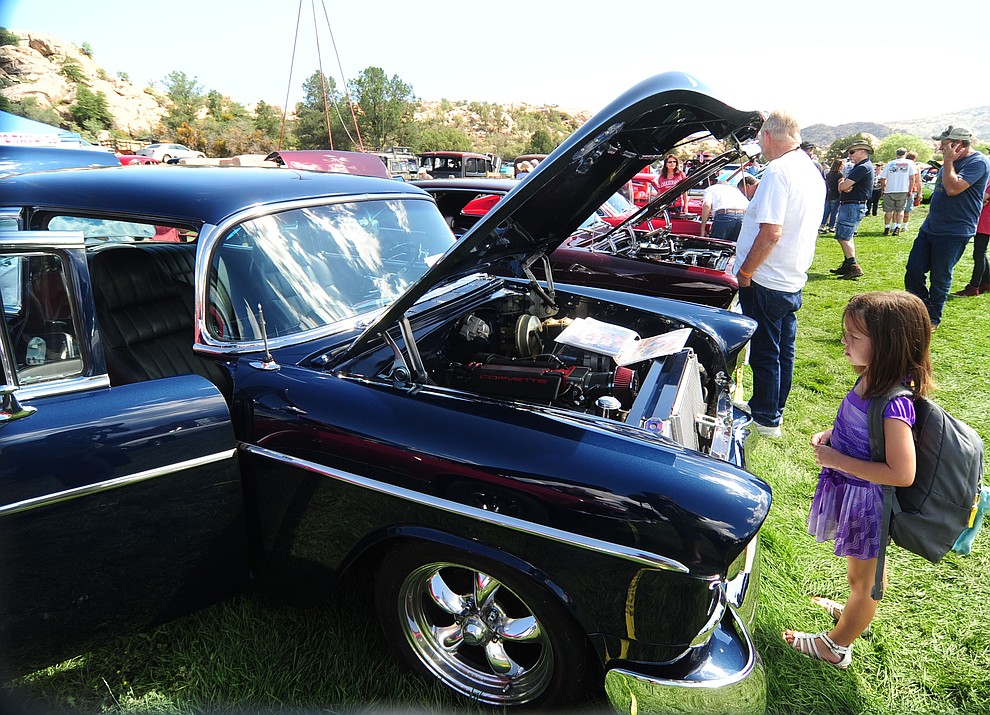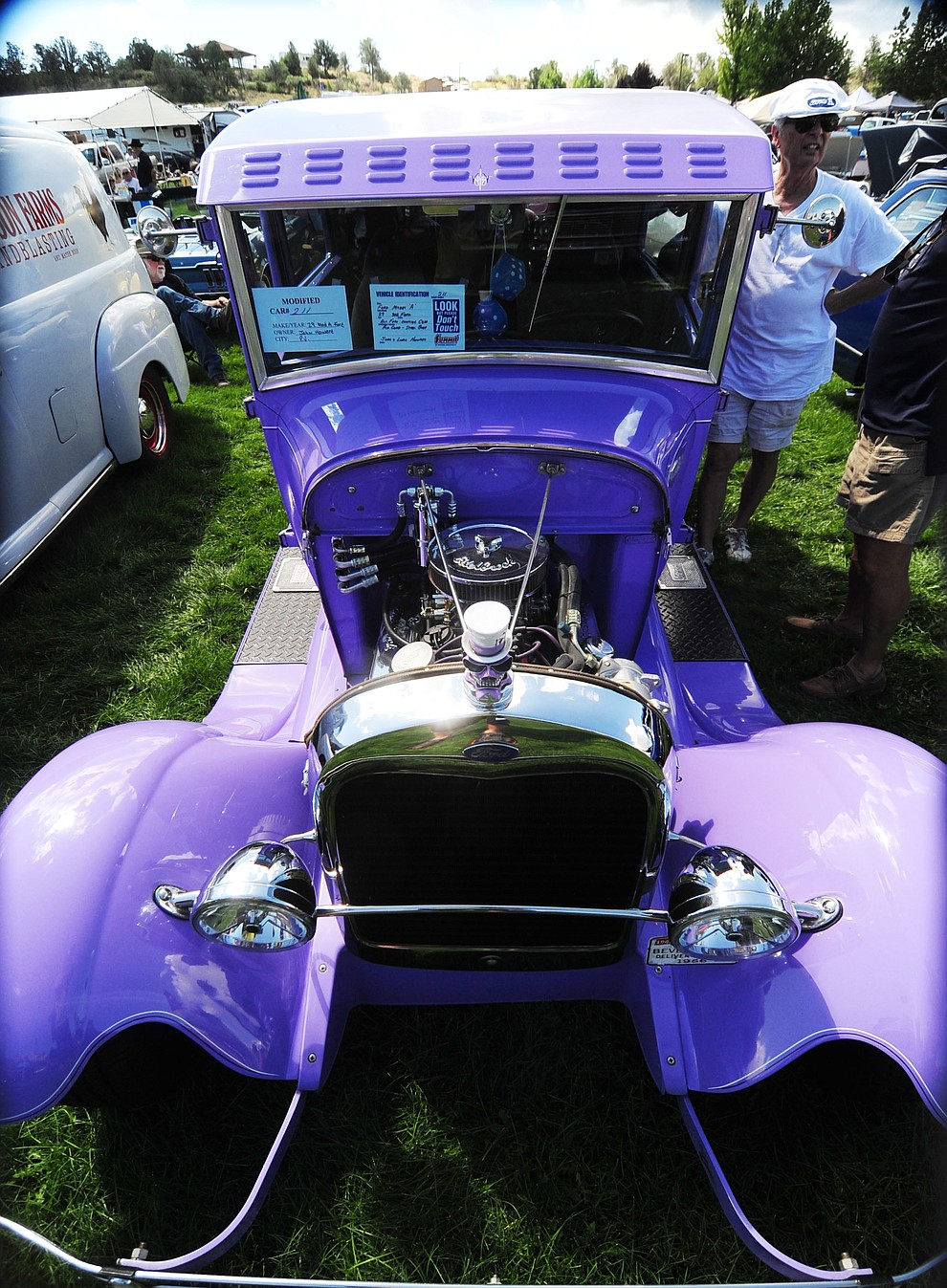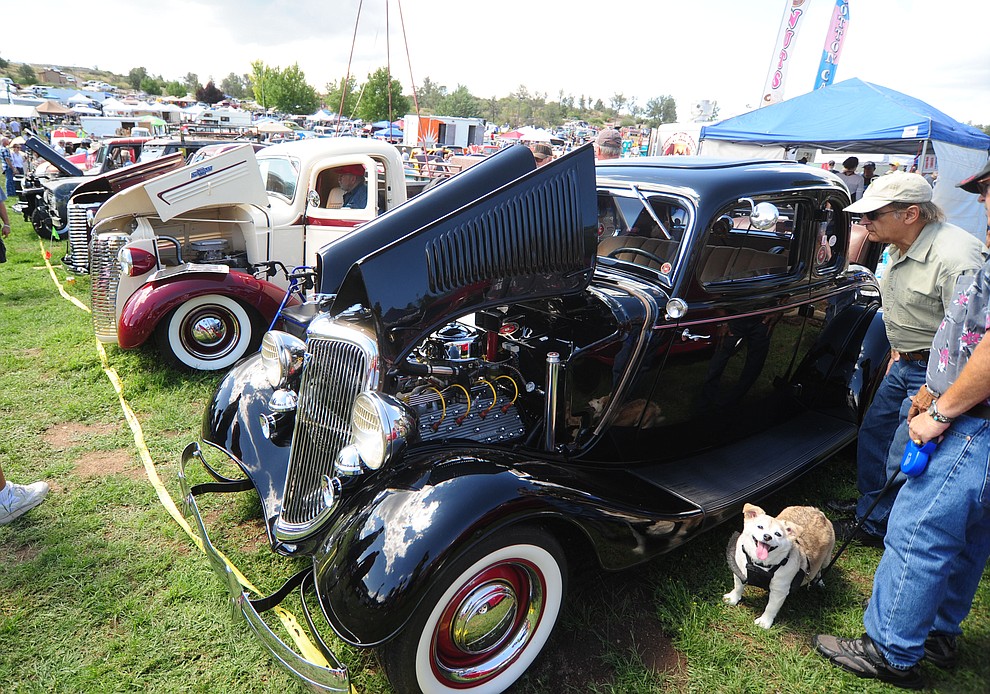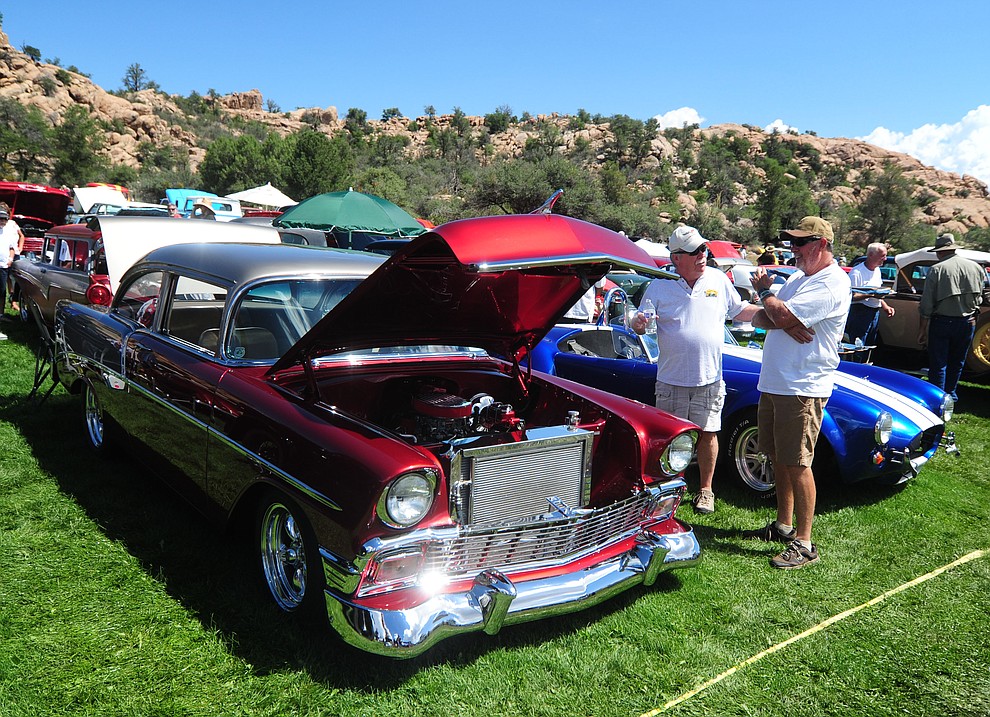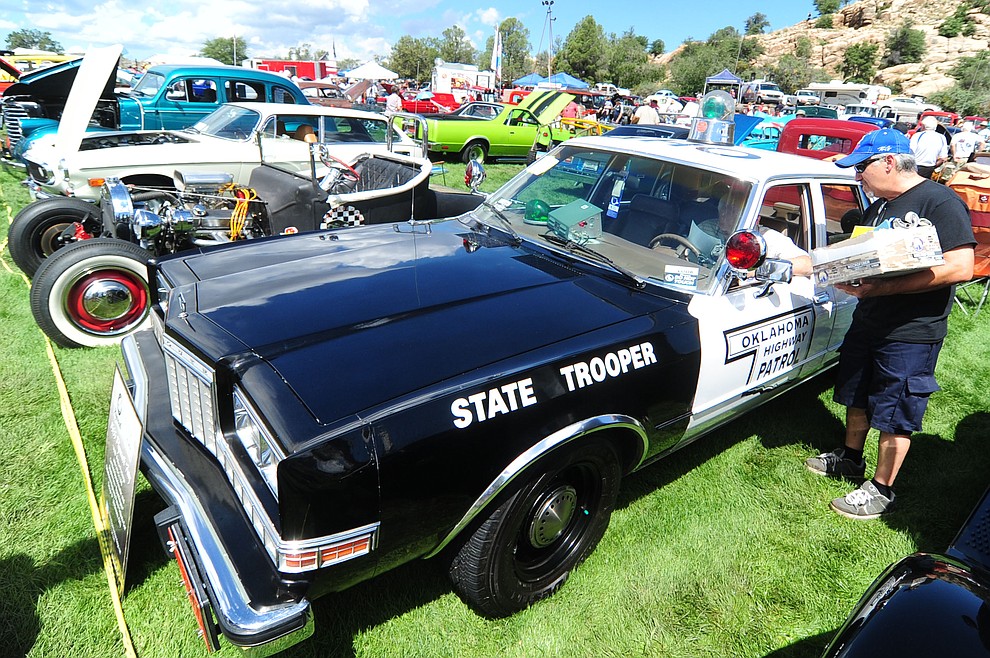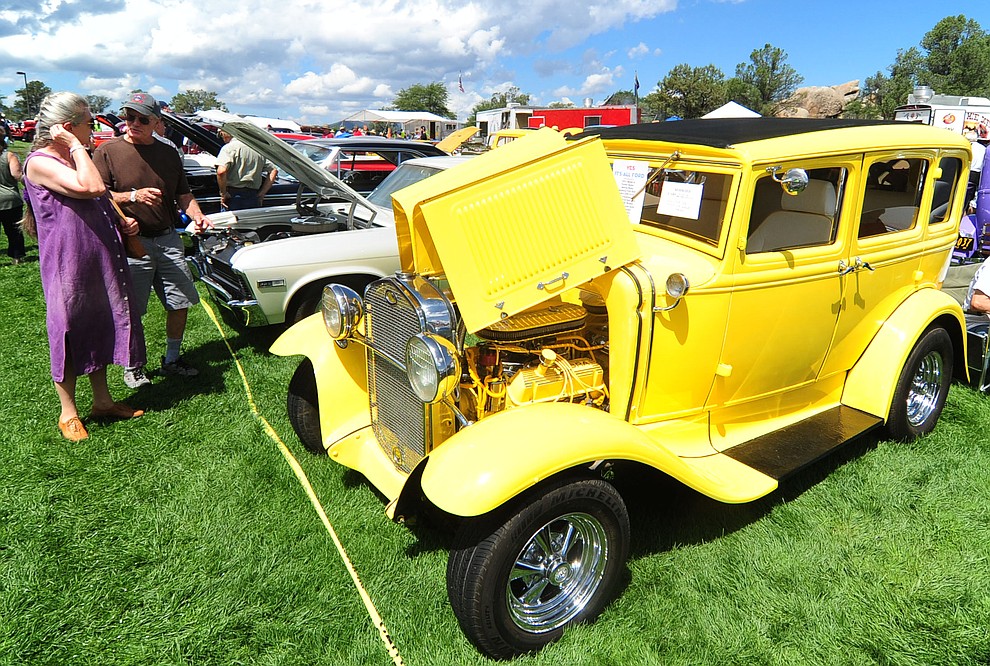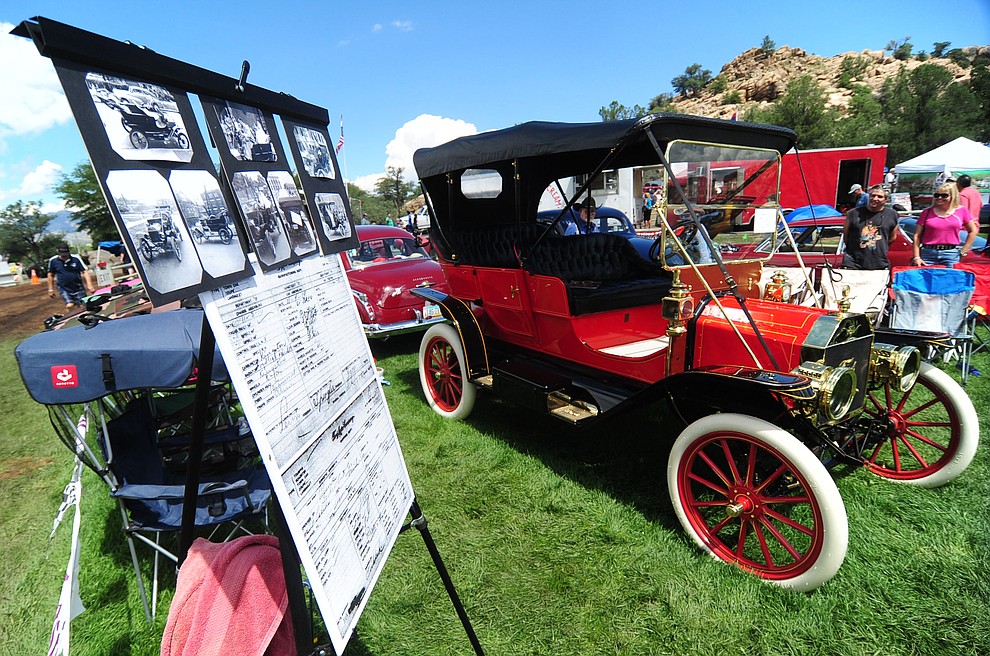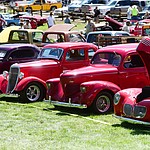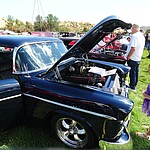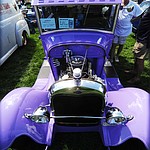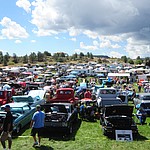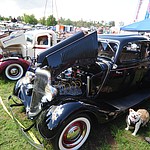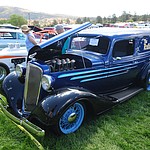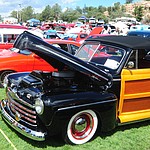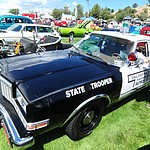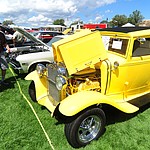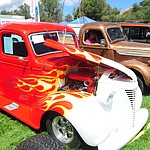 "I've had this car for 18 years, and I've been working on it for 18 years," he said.
Campo, who lives in Prescott Valley, is just one of about 175 owners displaying their prize autos at the 42nd annual show at Watson Lake.
The show started Saturday, Aug. 6, and continues today, Sunday, Aug. 7. Club President Mac McBrayer said Sunday's show would focus on classic Volkswagens and rat rods (hot rods of the 1940s, 1950s, and early 1960s).
"Last year, we had 50 to 60 Volkswagens," McBrayer said. "Everything from bugs to vans."
It was obvious from Saturday's crowd that owners were not alone in reconnecting with their past auto loves. Hundreds of people, young and old, walked along the grassy rows, exclaiming when they saw a favorite.
Bob Clarke said he attends the Watson Lake show every year, and always notes the work that has gone into the various restorations.
"I've done auto body work all my life, so I can appreciate the work," he said.
McBrayer, who has a Crosley station wagon on display at the show, stressed the event's variety.
"You name it, it's out here," he said. "From the weird to the beautiful."
On the "beautiful" end of the spectrum, David and Frances Toigo of Chino Valley were displaying a white 1960 bubble-top Impala with long, elegant lines, and a pretty red-and-white interior.
The Toigos bought the car 10 years ago, even though it had a ripped interior, four different-colored wheels, and an engine with two blown valves.
"We took her because she has such clean lines," Frances Toigo said.
Mike Johnson of Sedona also emphasized the beauty of his candy-apple-red 1940 Chevy Special Deluxe business coupe. With the recent acquisition of the car, Johnson, a Sedona resident, said he had completed his decade set – a car each from 1940s, 1950s, and 1960s.
Along with the classic cars, the show also includes a parts exchange. Jack Keefer, who was manning a booth offering mostly Harley-Davidson and hot rod parts, was quick to explain the various parts, including a shiny 20-inch Harley wheel with brake rotor.
Although a light rain began falling just before noon Saturday, it didn't appear to deter the crowd. Most people continued admiring the antique cars, while more attendees arrived in the parking lot.
Although some areas at the Watson Lake Park were still soggy from Friday night's downpour, McBrayer said the club was dealing with the issues.
Parking is available near the Watson Lake Park entrance, and members of the local Explorer group is helping to direct traffic. McBrayer estimates that this year's show could attract between 8,000 and 10,000 people over its two days.
More like this story
SUBMIT FEEDBACK
Click Below to: