2016 Whiskey Off-Road caters to cyclists with race options
Originally Published: April 28, 2016 11:35 p.m.
PRESCOTT – What follows is a detailed route description for the Whiskey Off-Road endurance mountain bike races on Saturday, April 30, and Sunday, May 1, which features some new trails for 2016.
Organizers from Tucson-based Epic Rides recommend that cyclists start the event with a full hydration pack, two water bottles and sufficient food to fuel your body.
Park your vehicle in downtown Prescott near Whiskey Row. Epic Rides recommends parking west of Whiskey Row off Granite Street, where there is a large parking garage. If you bike is on the roof of your vehicle, remember to remove it prior to entering the garage.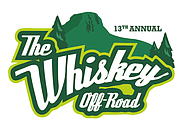 • 15 PROOF: Start south on Montezuma (Whiskey Row) to Goodwin. West on Goodwin up Summit Avenue. Right on Glenwood Avenue to Park Avenue. Left on Park Avenue to Country Club. Right on Country Club to Highland. Left on Highland to Copper Basin Road. Note, Country Club will get a little funky, so just stay with it. Right on Copper Basin Road.
Copper Basin will eventually get very steep. When the steepness ends, the pavement will also. Enter Forest Service on Copper Basin dirt road. About 30 minutes on pavement and a few minutes on dirt portion of road.
Turn right on Copper Basin and climb to the top of the road. At the three-way intersection, turn right onto road No. 373 (you are now on the same route as all other distances to the finish). Follow to Sierra Prieta overlook. After taking a gander, turn 180 degrees and start up the switchback single-track trail No. 366. Now, hold tight while we bring the rest of the group up to catch you. (skip to Prieta Overlook below to descend to the finish).
• 30 & 50 PROOF: Participants start by rolling east out of downtown to Senator Highway. After a brief climb and some views of the Prescott National Forest, participants will turn right onto Old Senator Highway. Old Senator Highway will lead riders to Trail 330.
Option 1: Participants interested in a short ride (recommended for riders wanting faster course times or attainability) will turn right onto Trail 330/Feldmeier descent.
Participants interested in a longer ride offering more single-track, including a segment of the Prescott Circle Trail (Trail 396), will turn left on Trail 330 toward Goldwater Lake. Both trails offer fun, buff single-track descending that intersects on Trail 372 and continues toward White Spar Campground.
After navigating Trail 372 to 396, participants will (cautiously) cross Highway 89 to the Wolverton trail. All riders will ride Wolverton trail for roughly 2 miles before reaching the Jack Pine Road intersection.
Option 2: Participants interested in a shorter ride will turn left and ascend Jack Pine Road for 1 mile.
Riders' note – Although shorter in length, sending Jack Pine Road is steep and loose at times. It will tap a rider out if he or she doesn't bring their fitness or a hardy constitution.
Participants interested in a longer ride will continue straight across Jack Pine Road on Wolverton Trail. Wolverton will add roughly 2 miles to the route, however it is less steep and arguably more enjoyable than the Jack Pine option.
Both routes intersect, eventually merging all riders onto Wolverton Trail, where they will ride roughly one more mile of single-track before summiting onto Trail 48. After an additional quarter mile of climbing on No. 48, trail participants will then enjoy a rewarding descent down to Comfort Station No. 1.
The 30 and 50 proof rider's cut-off point is at 2:15 p.m. At Trail 373, riders will head down Copper Basin Road back into town.
Head left at three-way (single-track). After the turn, you will be on Single-Track Trail No. 48, which starts with technical riding up water bars. This trail includes rocks, ruts, drops, blown-down trees, and hike-a-bike section(s).
Ends with a technical switchback downhill into a three-way intersection with Trail No. 260. Take a left on Trail 260. Mind the terrain.
Left on Trail No. 260: Follow trail to bottom. Primarily downhill. There are a couple super rocky sections; be very careful.
Right on dirt road: Trail No. 260 will kick you out onto a dirt road, No. 53. Go right onto the dirt road (if you go left, you'll end up on Highway 89). Ride will climb about 20 minutes to Aid Station Nos. 1/3 location. Gets steep at the end. Stick it out and clean it!
• Course Split (30 Proof/50 Proof): Four-way intersection on Copper Basin Road marks the 30/50 proof split.
50 Proof – Half-left onto the major dirt road at aforementioned four-way intersection. Go 9 miles down to Skull Valley, staying to the main dirt road. When you reach the stop sign in Skull Valley, turn left and Aid Station No. 2 will be immediately on your left at the Skull Valley Cafe.
Turn it around at the cafe and head back up that glorious downhill to Aid Station Nos. 1/3. Note, going back up is going to take a lot out of you, pace yourself and have fun! Make sure you start with a full load of water!
Continuing the 30 Proof – Turn right at four-way intersection. Climb to next four-way intersection. Go left at four-way on road 373 up to Sierra Prieta Overlook. After taking a gander, turn 180 degrees and start up the switchback single-track trail No. 366. Do not follow the dirt road past the overlook.
Prieta Overlook – Begin monster 45-minute-long descent. At roughly 5-10 minutes down, stay right at three-way intersection on Trail No. 9401J, an old dirt road. This trail gets very rocky in places; be careful.
Steady Cruising – Continue downhill on trail; be very aware of un-camber and rocky sections ahead. Trail kicks out on to an old dirt road (smooth transition). Turn onto trail No. 327. After a few minutes of descending on Trail No. 327, there is going to be a right-hand turn on Trail No. 321. This turn will sneak up on you at a point when you could be going very fast. Be sure to keep an eye out. During the event it will be marked well; however it will still be your responsibility to make the turn. If you get to the three-way intersection and thin-flowing creek you've gone too far.
Trail No. 321 – Super-fast and fun while paralleling a creek bed. Really good stuff. You are also beginning to get close to the popular hiking areas. Please ride with caution and be very aware of other trail users. Please be courteous toward everyone you encounter.
Trail No. 323 – Turn left on No. 323 up the hill. Follow No. 323 up the final hill (about 5-7 minutes or so). Follow No. 323 until you see the option to turn right on No. 392.
Trail No. 392 – Trail No. 392 is affectionately known as the "Garden Grove" trail. It's a bomber! A heck of a way to end a ride. Enjoy the descent! At the bottom you'll ride parallel to Thumb Butte Road and end where trail No. 367 begins. Turn right onto trail No. 367.
Trail No. 367 – Follow trail No. 367, next to and sometimes crossing Miller Creek, until it spits you back out on Thumb Butte Road (the trail number changes to No. 326 near the end, where a trail came in from your right). Again, this is a popular hiking trail. Please be mindful of others recreating in the area.
Road Home – Take a right on the road and follow back into town. This road section will last about 10 minutes and will be primarily downhill. At a traffic light, turn right onto Park Avenue for a gentle climb to Glenwood Avenue, where you turn left. You are now back on the route you used from the square some hours earlier. Continue on the same route (Glenwood, Summit, Goodwin) to the finish line and cheering crowds on Whiskey Row for a well-earned rest. Don't forget to grab your pint glass!
More like this story
SUBMIT FEEDBACK
Click Below to: