Chemistry teacher named Yavapai County Teacher of the Year

By
Les Bowen
|
NewsyLesBowen
Originally Published: April 24, 2016 6 a.m.
PRESCOTT – Yavapai County Education Foundation recognized 67 of the county's teachers Friday night, April 22, naming chemistry teacher Mike Westcott of Mingus Union High School as the 2016 Yavapai County Teacher of the Year.
Photo Gallery
Teacher of the Year 2016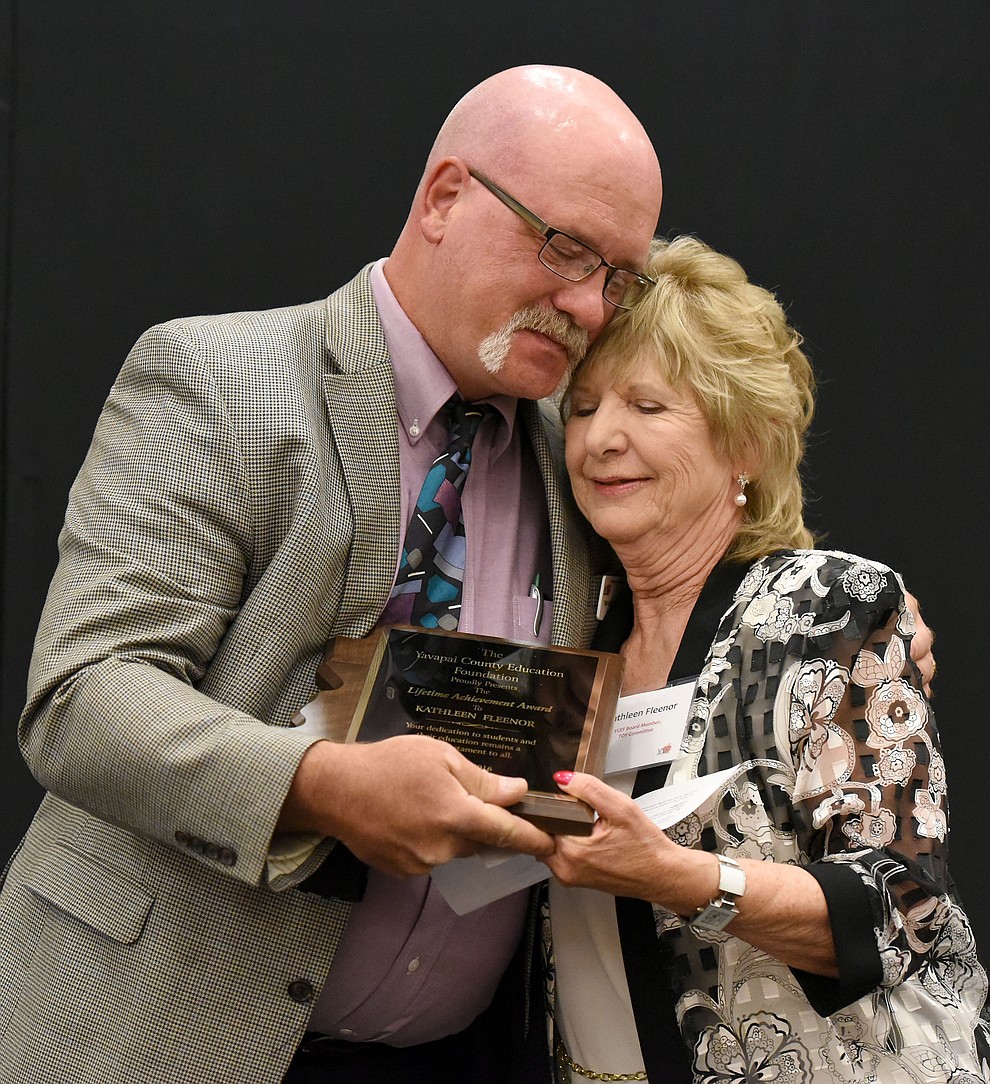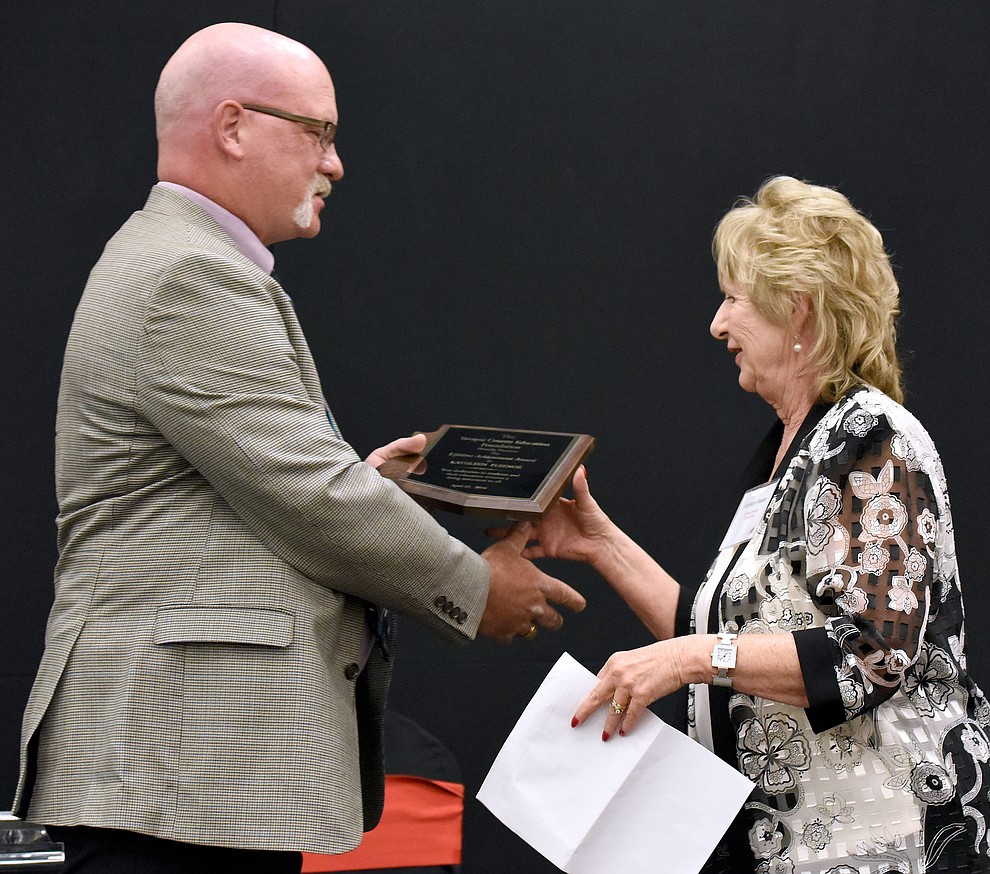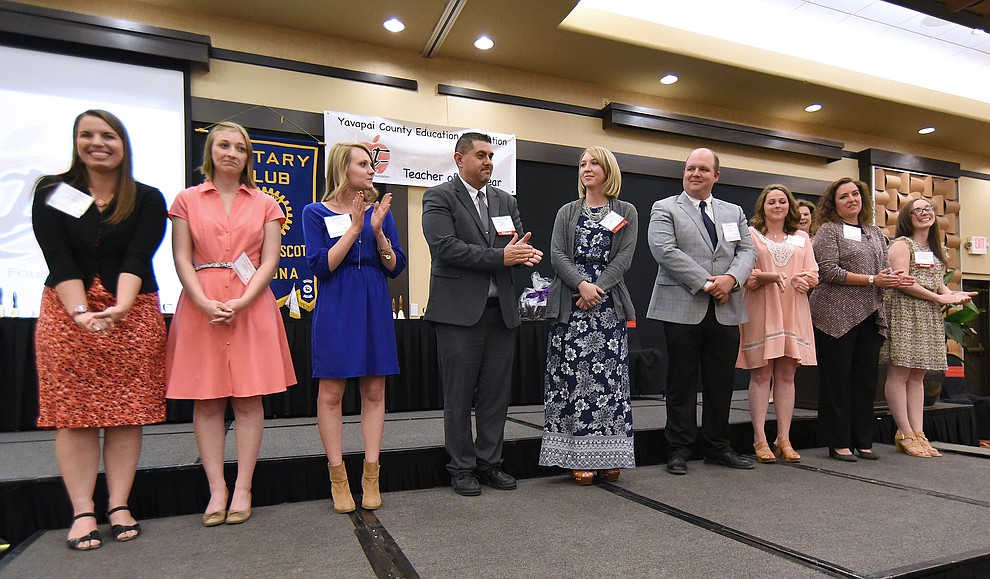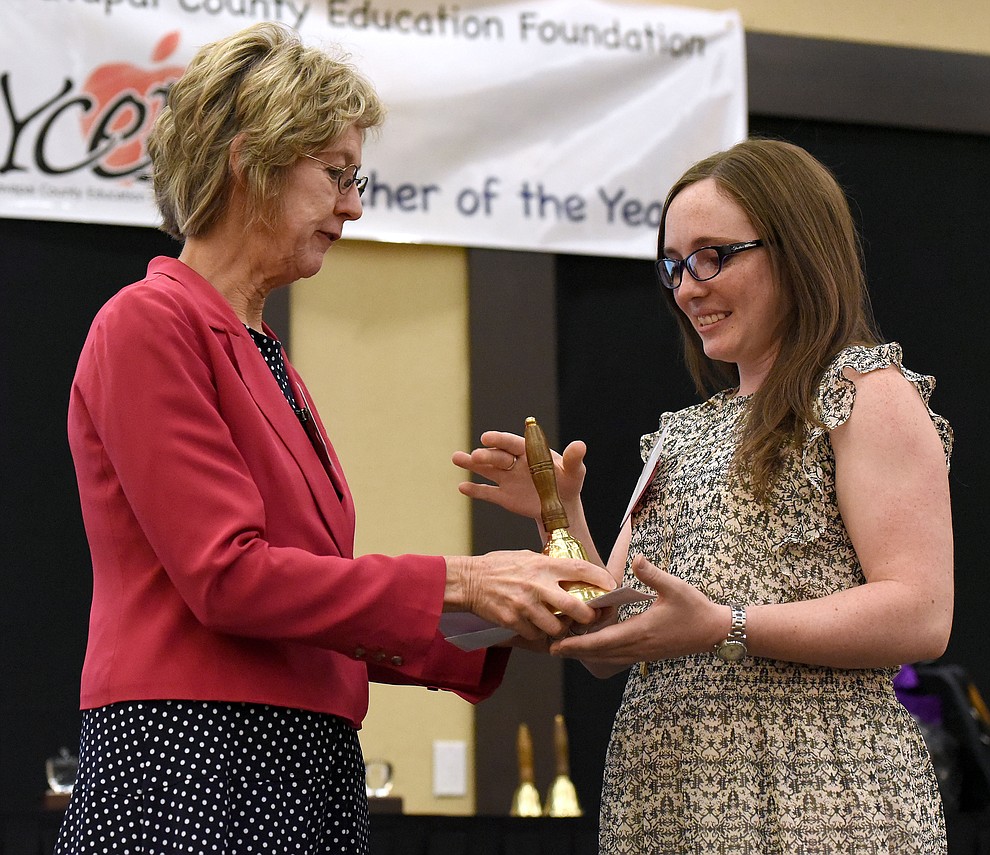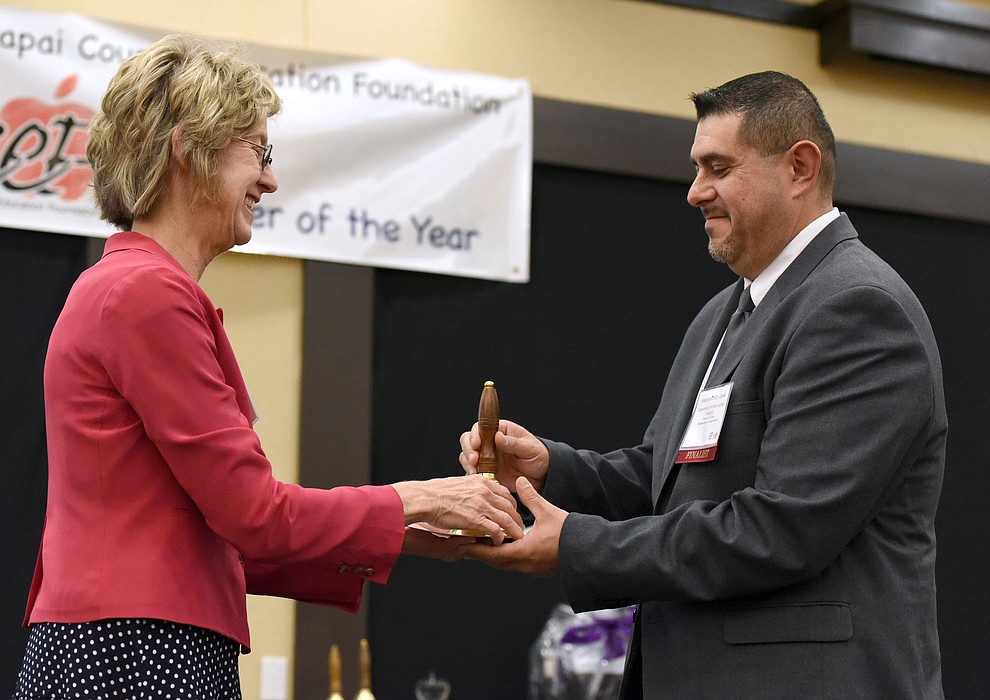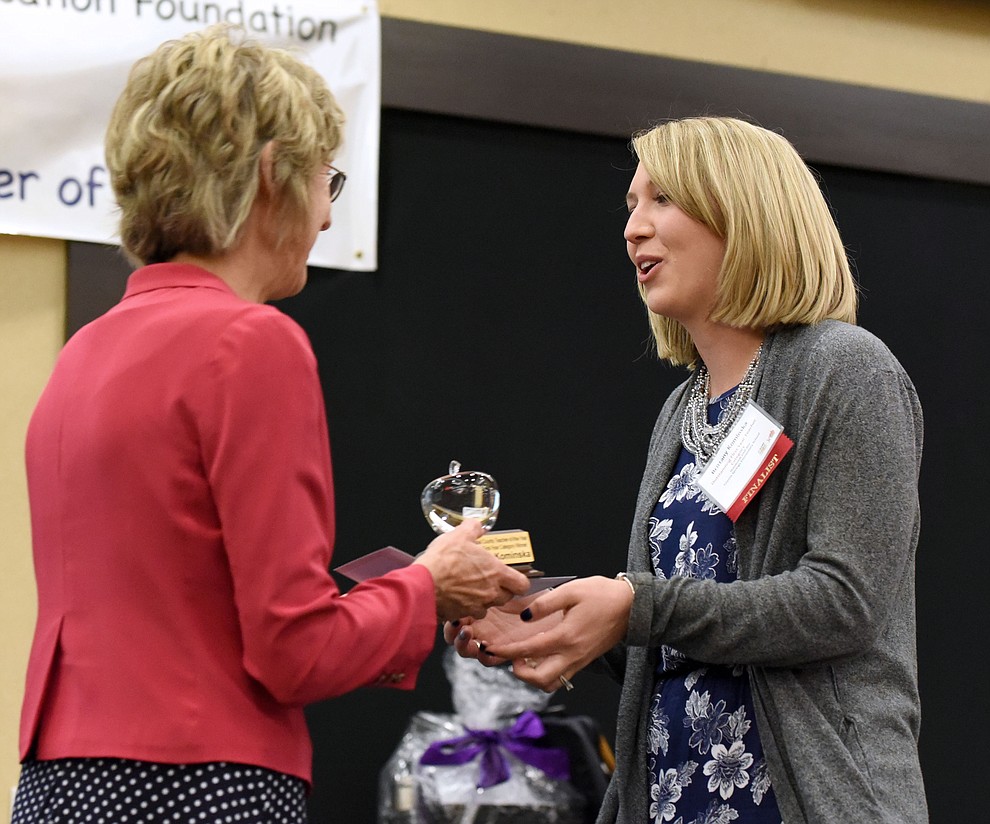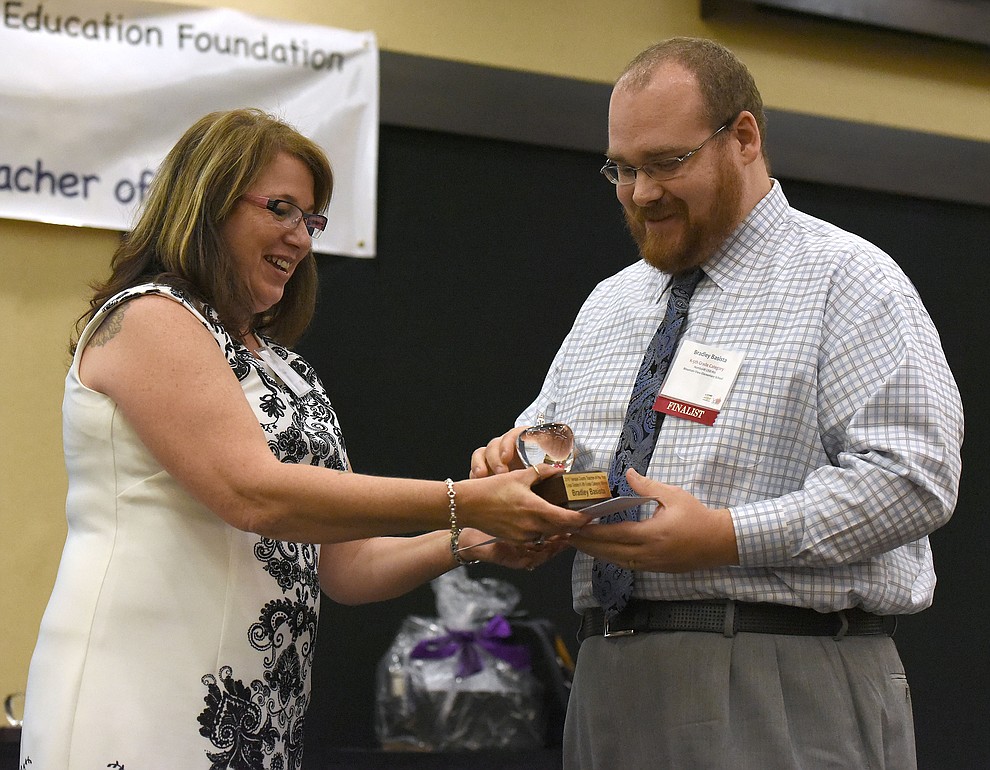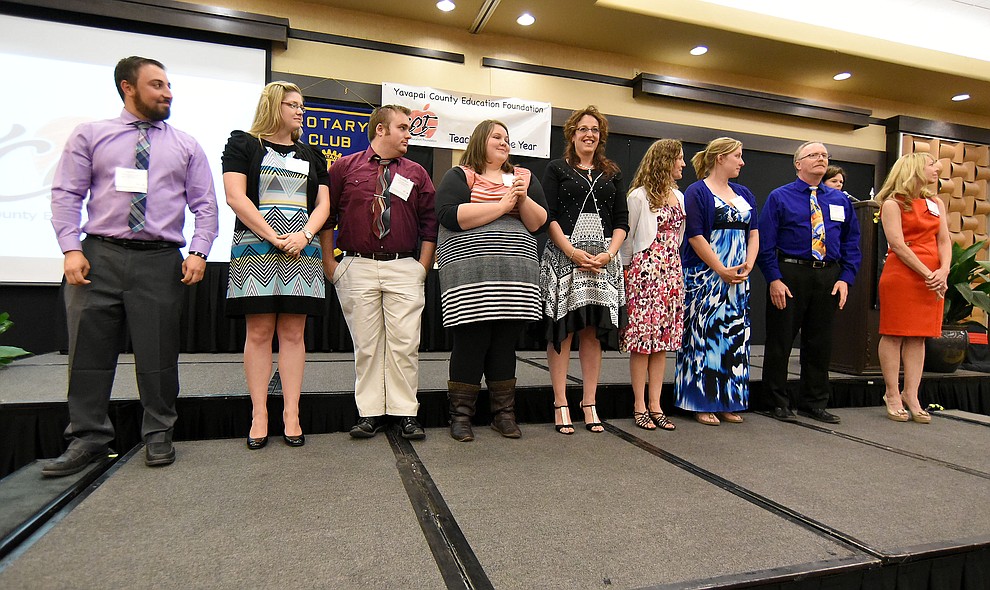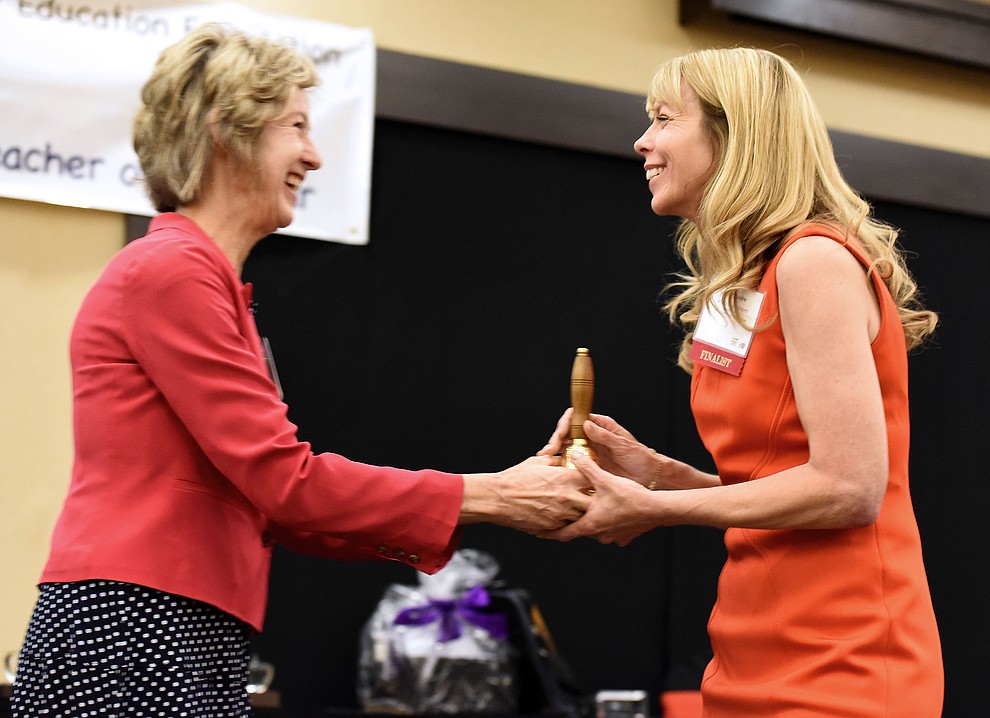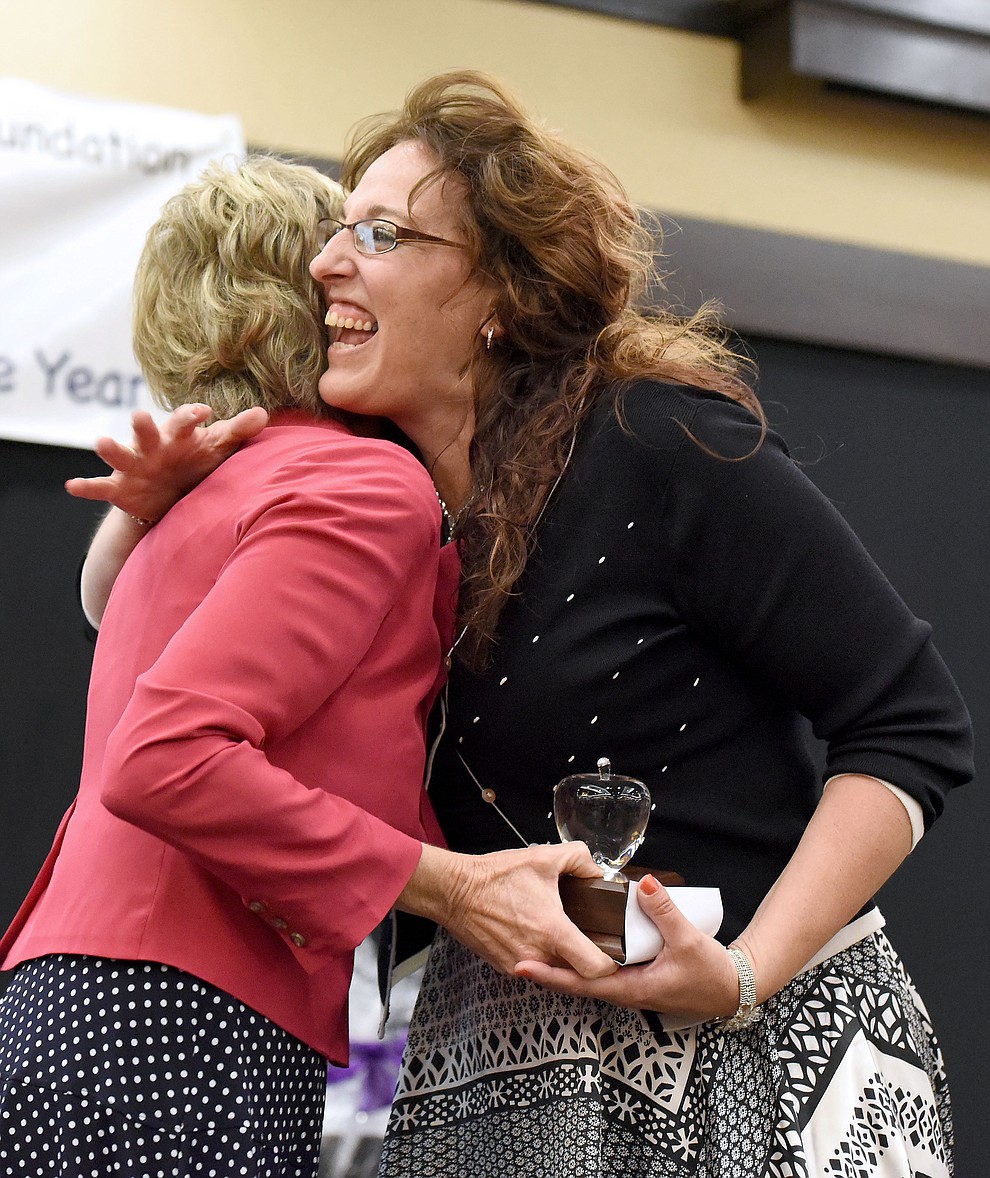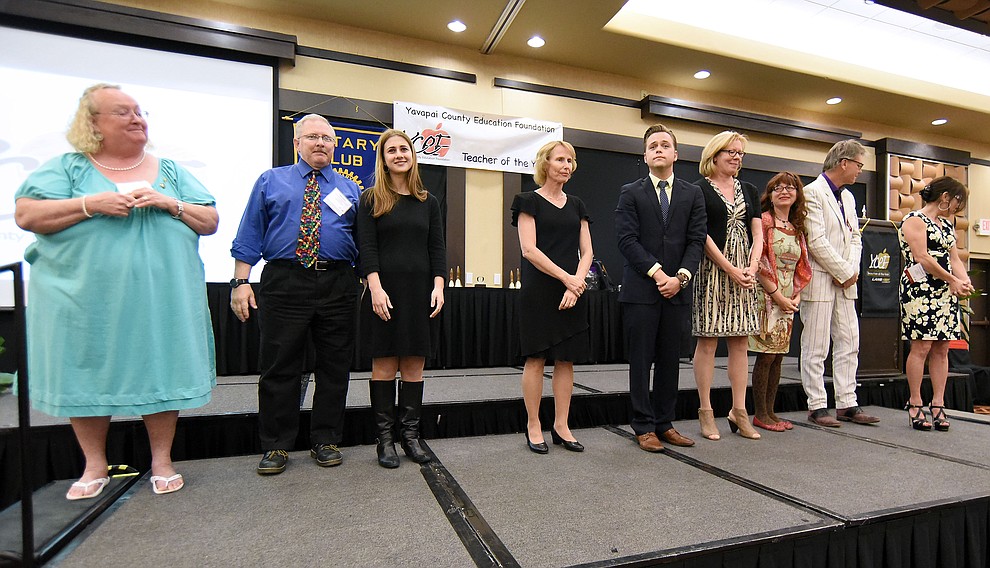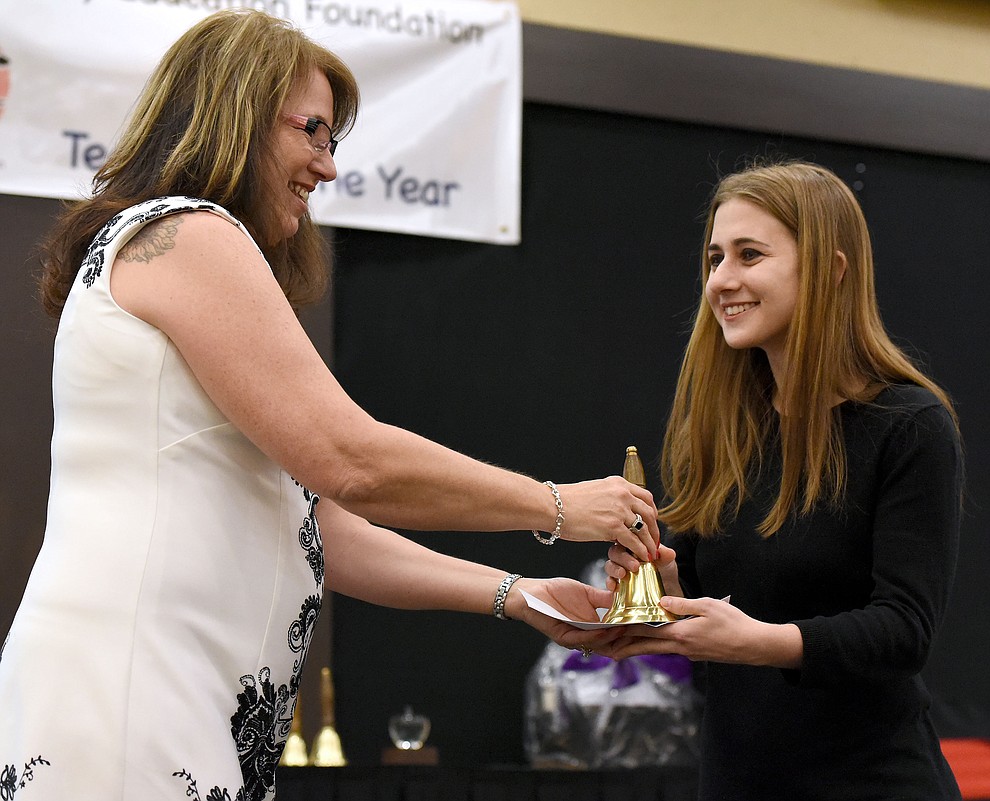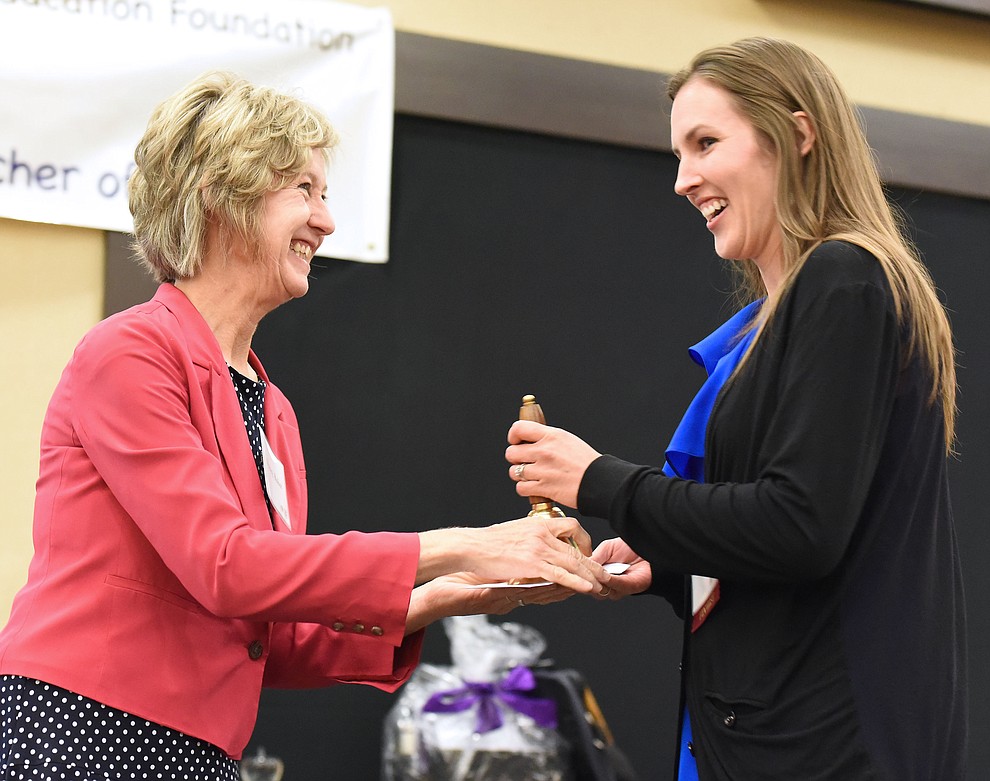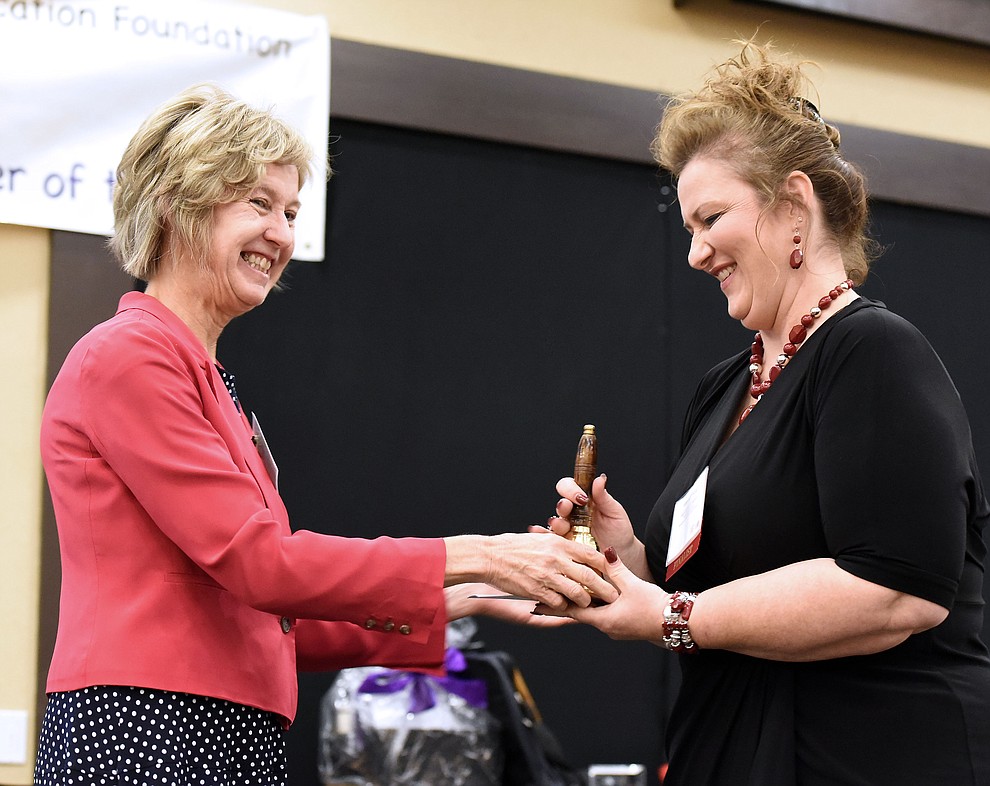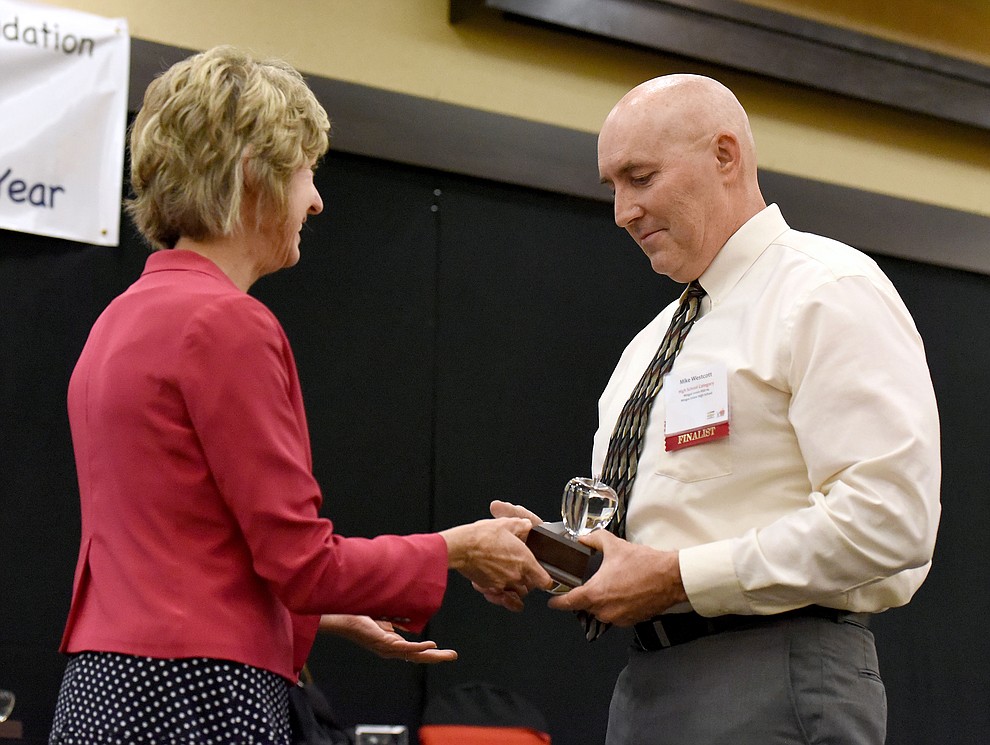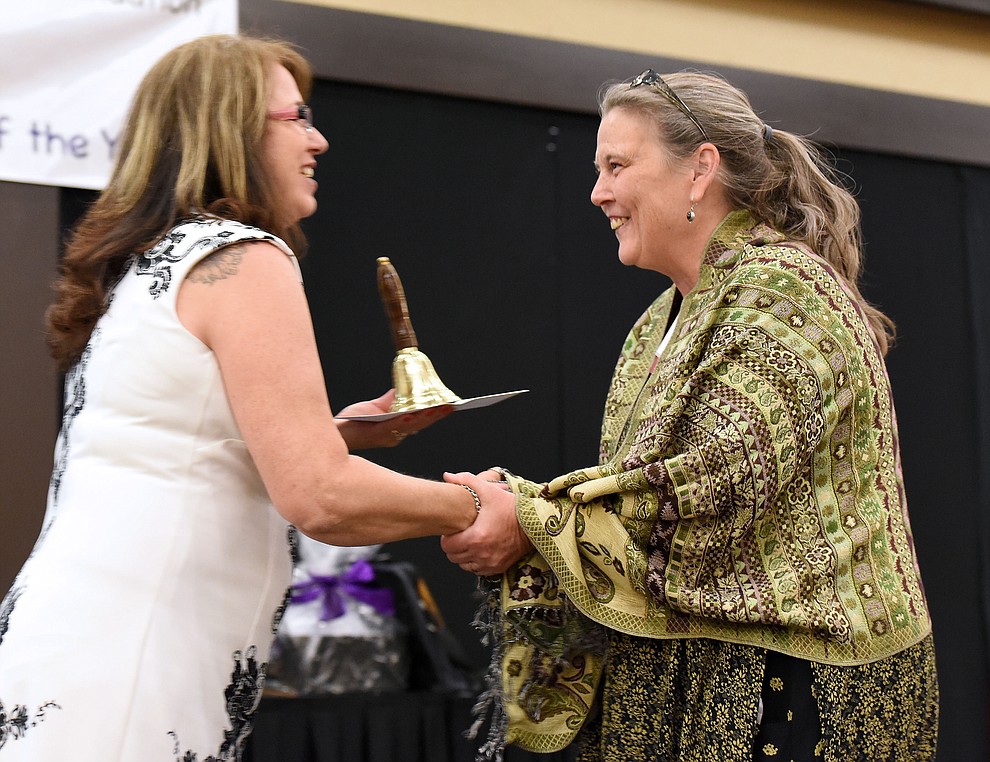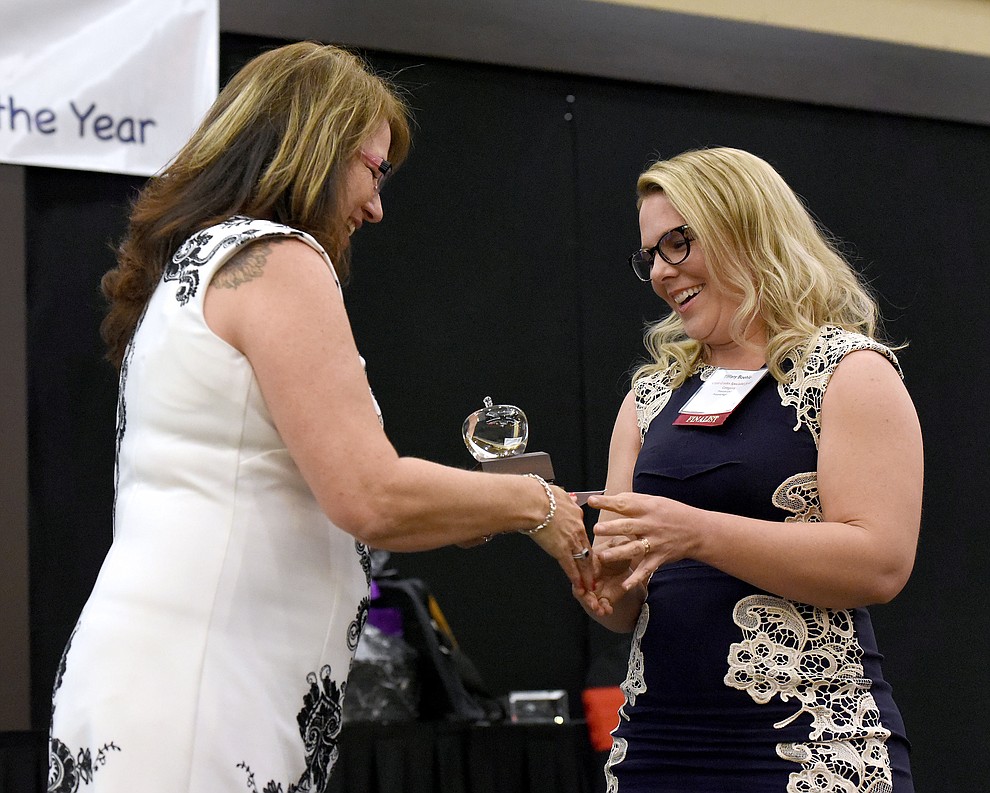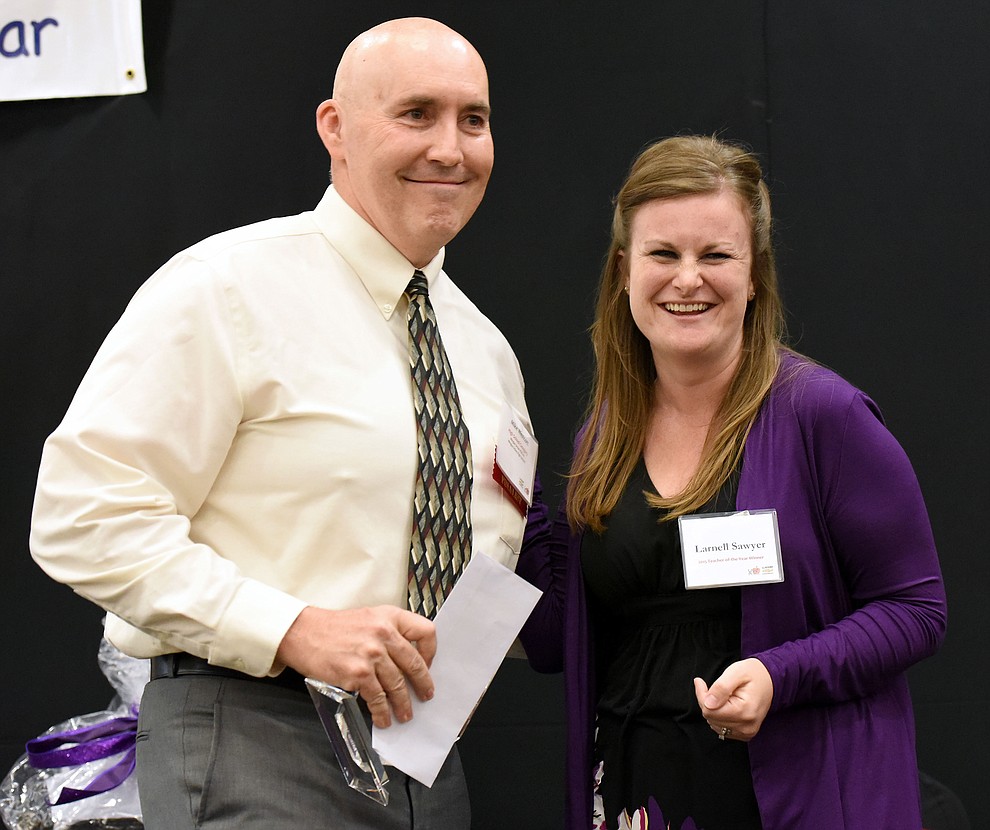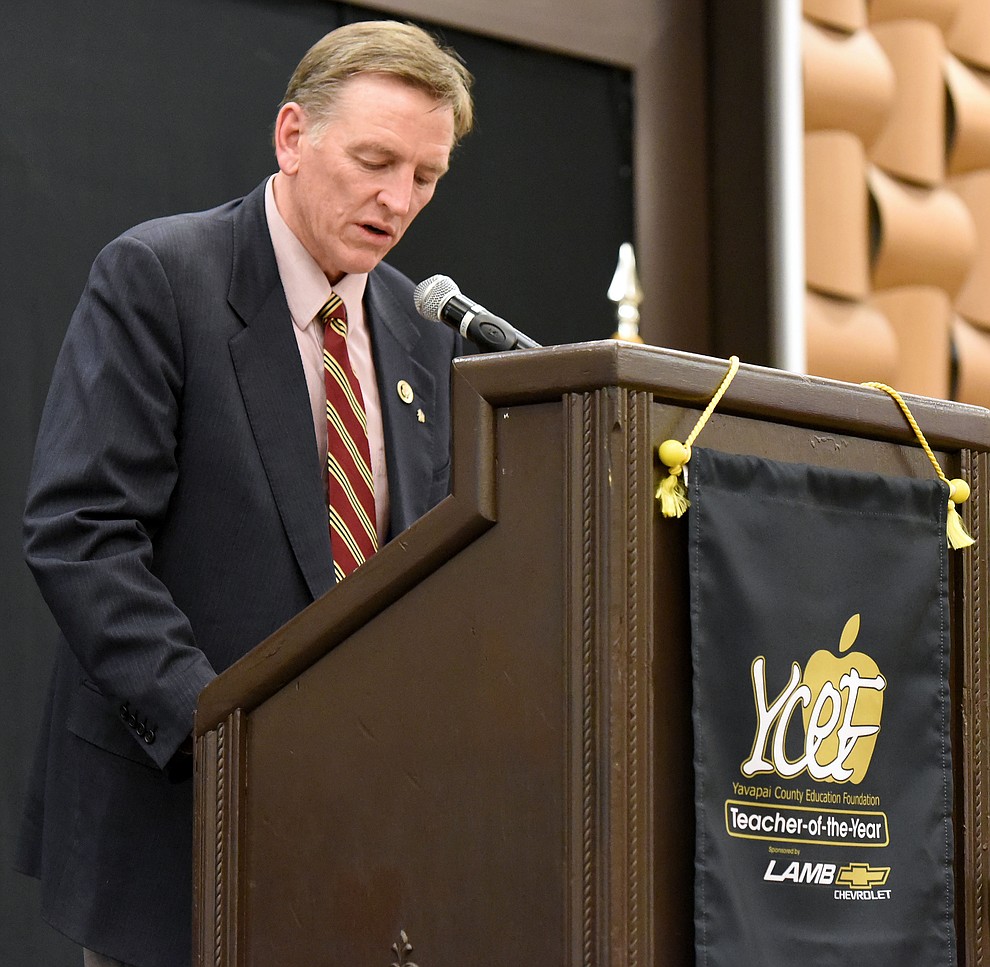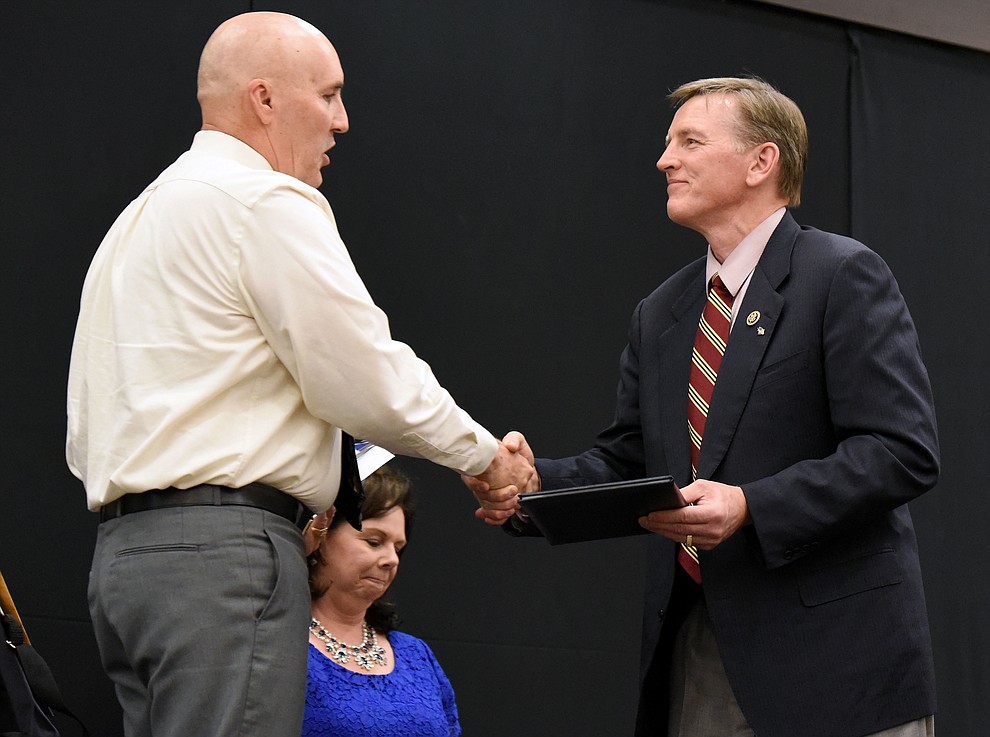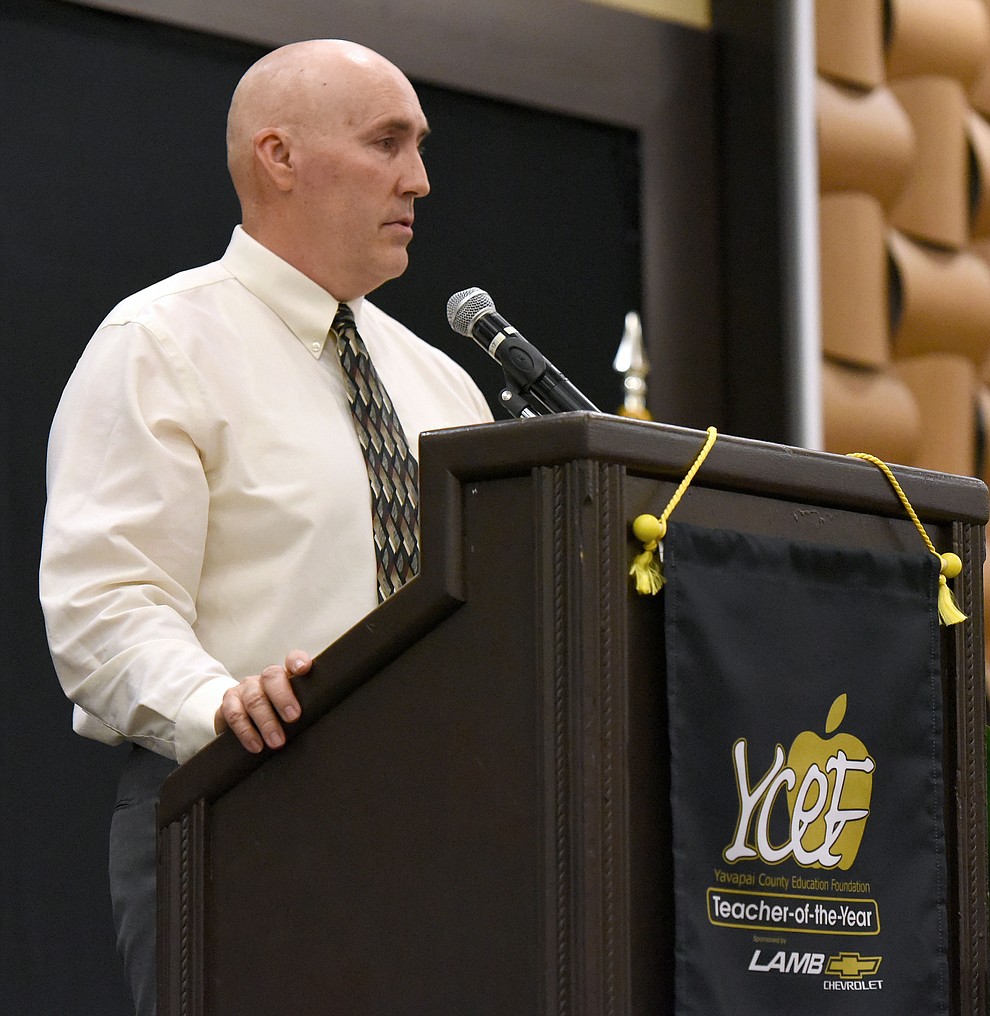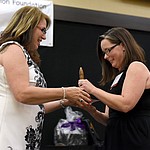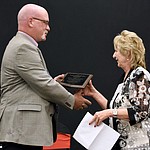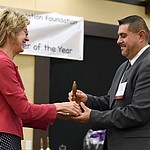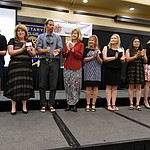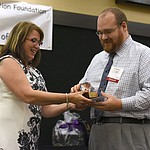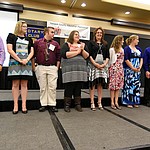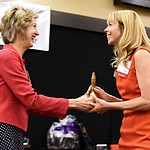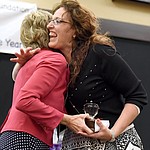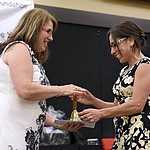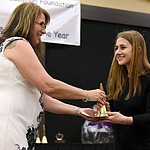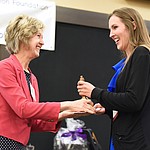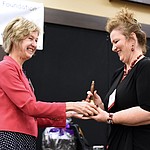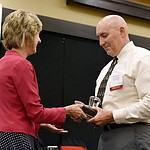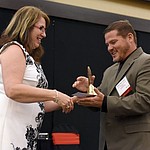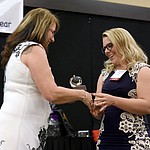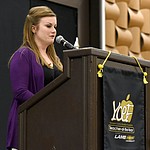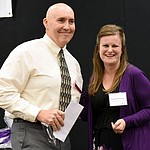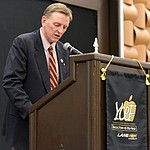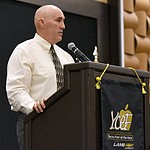 Westcott joined 17 other category finalists who collectively received $23,000 in cash awards from the foundation, due to a donation from Lamb Chevrolet which increased the award amounts significantly over prior years.
"In the face of great challenges, the people in this room excel," said Cindy Daniels, Teacher of the Year committee chairwoman and foundation board vice president. "This year, the readers committee and interview committee expresses how impressed they were by the nominees."
The foundation also recognized former Clarkdale-Jerome School District Kathleen Fleenor, who stepped down from the position at the end of December.
In honoring her, the foundation commended the Wyoming native for her contributions as an educator in her home state and later in the Yuma area before moving to Clarkdale 13 years ago.
Teacher of the Year nominees represented seven school districts, three charter schools and one private school across Yavapai County.
"Most of them feel uncomfortable being recognized," Daniels said.
Each category finalist received a $500 cash award, while category finalists received an additional $1,500 award.
Category finalists represented 15 schools in five school districts.
In addition to being named Teacher of the Year, Westcott was the category winner in the high school category.
Category winners included:
• Outstanding First-year Teacher Brittany Kominska, Coyote Springs Elementary School, Prescott Valley.
• Kindergarten through fifth-grade winner Bradley Basista, Mountain View Elementary School, Prescott Valley.
• Sixth- through eighth-grade winner Sara Dawson, Liberty Traditional School, Prescott Valley.
• Kindergarten through eighth-grade cross-grade specialist winner Buddy Habeck, Prescott Mile High Middle School, Prescott.
• Ninth- through 12-grade cross-grade specialist winner Tiffany Boehle, Prescott High School, Prescott.
Congressman Paul Gosar read a floor speech he will present in Congress recognizing Westcott.
Yavapai County Teacher of the Year for 2015, Larnell Sawyer, offered a few remarks on having received last year's award.
"This has been a humbling experience, as there are so many passionate, talented and hard-working teachers out there who go unrecognized," she said.
She added thanks for her own teachers, three of which were in the audience.
"If it wasn't for you, I wouldn't be the first college graduate in my family," Sawyer said.
Westcott thanked his school administrators, colleagues, staff, students, family, fellow nominees and the foundation.
"I feel humbled, but very appreciative," he said.
More like this story
SUBMIT FEEDBACK
Click Below to: