Local Rundown: Prescott baseball blanks Westview behind Jones, Goffena, Mendibles
By
Doug Cook
|
dougout_dc
Originally Published: April 20, 2016 7:38 p.m.
PREP BASEBALL
Prescott 6, Westview 0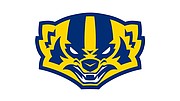 MESA – Prescott High's baseball team upped its Division II, Section V record to 5-4 on Wednesday, April 20, shutting out struggling Westview on the road.
The Badgers won their second straight game on the strength of pitchers Kody Jones and Taylor Goffena, who combined for the blanking. Jones tossed the first four innings before giving way to Goffena, who threw the fifth through the seventh frames.
At the dish, Prescott's Matt Mendibles hit a grand slam and finished with five RBIs.
The D-II No. 16-ranked Badgers (10-5 overall in power-point games) play host to Tolleson Union for another section contest at 3:30 p.m. Friday, April 22.
PREP SOFTBALL
Prescott 8, Westview 2
PRESCOTT – Prescott High's softball team won its fifth straight game on Wednesday, April 20, improving its record to 6-3 in Division II, Section V and 10-5 in power-point games.
The D-II No. 18-ranked Badgers have three contests left on their regular-season schedule, two of which are in section. Next up, Prescott visits section foe Tolleson Union at 4 p.m. Friday, April 22.
Although eliminated from section-title contention, the Badgers should still receive an at-large berth into the D-II state tournament which starts Saturday, April 30.
Chino Valley 11, Hopi 0 (five inn.)
CHINO VALLEY – Chino Valley High's softball team shut out Hopi in a run-ruled five innings on Wednesday, April 20, moving the Cougars' record to 5-2 in Division IV, Section I and 10-5 in power-point games.
Cougars pitcher Keigan Willingham tossed a four-hit shutout, striking out nine, to nab the victory.
At the plate, Mariah Shepp went 3-for-3 with a triple, two RBIs and two runs scored. Willingham (3-for-3, three runs scored) and MacKenzie Delbridge (2-for-3, two runs scored) also contributed.
D-IV No. 18-ranked Chino Valley will turn around and play host to section opponent Northland Prep at 3:45 p.m. today, April 21.
PREP GOLF
Chino Valley 4th at Camp Verde meet (Tues.)
CAMP VERDE – Chino Valley High's golf team finished fourth in a four-way match versus Payson, Northland Prep and host Camp Verde on Tuesday, April 19.
Northland Prep notched the winning low team score of 176, which was aided by the Spartans' Vincent Cortese, who shot a 37.
Camp Verde came in second with a 187, followed in third by traditional powerhouse Payson, which recorded a 194. The Cougars registered a 204, although their individual results were encouraging, coach Jerry Behm said.
Chino's Rory Stupak "returned to his early-season form," compiling a 43.
"Rory heeded the golf adage of 'when it's breezy, swing it easy,' " Behm said. "His controlled, shortened swing allowed him to attain his score."
The Cougars' Jared Minkus "continued his steady performance" with a 47, Behm said. Minkus' first tee shot of the day "ballooned high and left into the harsh gusts of wind, just barely landing out of bounds," he added.
"Instead of getting down on himself, he hit the next shot on the screws," Behm said of Minkus. "A year ago, he would have allowed the start to continue to drive his game down for the day. This year he has matured as a golfer."
First-year Chino golfer Kylee Rabe-Mazza "showed growth in her game" with a 57, the coach added.
"Her score could have been one or two strokes better, but she lipped out a couple of putts towards the end of the match," Behm said.
Sophomore Wyatt Dodds also shot a 57.
"His progress this year has been outstanding," Behm said of Dodds. "He is just a couple of good breaks away from scoring in the low 50s or high 40s. His improvement is the result of a very good work ethic – the same work ethic that he displays in the classroom to be an honor student."
Chino Valley will take on Paradise Honors this afternoon, April 21, in Surprise.
PREP TRACK & FIELD
Chino's Thompson sets school record in 300m hurdles (Tues.)
SEDONA – At the Sedona Invitational on Tuesday, April 19, Chino Valley High's track and field team was led by Gavin Thompson, who won the 300m hurdles in a new school-record time of 41.87 seconds.
Cougars coach Marc Metz said Thompson's time broke the program's 11-year-old record, held by former Cougar Eric Farrer. Thompson also placed second in the 200m (23.79).
Other Chino standouts at the meet included Brian Skinner, who claimed fourth in the 110m hurdles (17.49) and fifth in the 200m (24.50).
Jose Trujillo finished eighth in the shot put (36 feet), Jared Chavez was eighth in the 400m (57.61), and Colton Sandberg was eighth in the 110m hurdles (18.13).
The Cougars' boys' team placed eighth out of 17 schools.
On the girls' side, Chino was guided by Katie Farnsworth, who tied for first in the 400m (1:00.57). She also placed second in the 200m (27.71).
Other top finishers for the Cougars included Becca Tupper, who took third in the 3200m (13:33); the 4x400m relay team, which placed fourth (4:24); and the 4x100m relay team, which was fifth (54.01).
Chino's girls' squad placed seventh out of 17 schools.
The Cougars will compete on Friday, April 22, in the Yavapai County Track & Field Championship at Bradshaw Mountain High's Bob Pavlich Field in Prescott Valley.
More like this story
SUBMIT FEEDBACK
Click Below to: