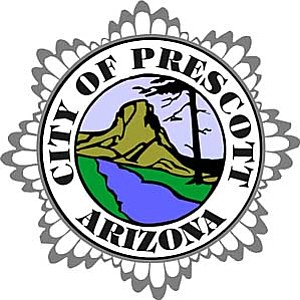 Originally Published: May 15, 2015 6:02 a.m.
PRESCOTT - A pension reform plan that Arizona's professional firefighters' organization unveiled to local officials in Prescott Valley this week is just one of at least four reform efforts currently underway, say Prescott city officials.
During a budget workshop on Thursday, May 14, the Prescott City Council continued its discussion of financial impacts of the city's unfunded pension liabilities with the Public Safety Personnel Retirement System (PSPRS).
Rising pension costs have been central to city budget talks for years. Those discussions have ramped up in recent months as the city has searched for a way to pay off its liabilities, which City Manager Craig McConnell said are putting "extreme pressure" on the city's general fund.
All along, city officials have emphasized that changes are coming to the pension system - likely through the various reform options that are being developed.
This week, McConnell pointed out that along with the firefighters' reform option, plans are being developed by several other organizations as well. Among them: the Arizona Police Association; the League of Arizona Cities and Towns' Pension Reform Task Force; and the Arizona State Senate.
Each has its own priorities. For instance, League of Arizona Cities and Towns Executive Director Ken Strobeck said later Thursday, May 14, that the League task force's plan proposes halting all enrollment in the existing PSPRS, and starting a "brand new plan for future employees."
The task force also proposes replacing the more than 260 local boards that currently oversee the plan (including Prescott's local police and fire pension boards) with a single board.
Another possible task force suggestion: Putting management of the PSPRS under the Arizona State Retirement System (ASRS), which includes the non-public safety employees.
The task force's proposal also likely will recommend that contributions to the pension plan should be equal for employees and employers, Strobeck said. For the 2016 fiscal year, the city's (employer) percentage is at 74 percent, while the employees' contributions will be 11.65 percent, according to information from the city.
The Pension Reform Task Force is expected to make a presentation on its recommendations to the League board on May 15, Strobeck said, adding that the presentation would include a "yardstick," which proposes standards that any plan moving forward should have.
McConnell said representatives of the task force also will be making a presentation to the City Council on May 26.
While the State Legislature approved a reform plan in 2011 (SB 1609), subsequent court cases have challenged the changes.
In 2014, the Arizona Supreme Court ruled that the legislature's 2011 move to eliminate the annual 4-percent cost-of-living increases to retirees was unconstitutional - causing the system to pay retroactive increases, which is contributing to the rising costs for Prescott.
Another lawsuit, which is still pending, is challenging SB 1609's change in the cap for employees' contributions - up from the previous 7.65 to 11.65 percent.
Despite the possibilities for reform, city officials say Prescott's unfunded obligations to the plan would not be eliminated through reform, but would have to be paid regardless of the changes.
Prescott City Councilman Greg Lazzell emphasized that point Thursday morning. Referring to the reform plan that the Professional Fire Fighters of Arizona (PFFA) presented on May 13, Lazzell asked, "Even if they win and do correct (the system), this is still owed, correct?"
"Correct," McConnell responded.
To deal with its $70 million in unfunded obligations, the city is proposing a 0.55-percent sales tax increase that would run for the next 16 to 20 years. That measure will appear on the city's primary ballot on Aug. 25.
Councilman Chris Kuknyo, who attended the PFFA's May 13 presentation, said he was informed by PFFA representatives that while other communities are proposing public-safety tax increases, Prescott's is the only one specific to PSPRS.
Kuknyo maintained that Prescott's approach is better than a general public-safety tax, because the city's tax will go away when the unfunded liabilities are paid off.
Follow Cindy Barks on Twitter @Cindy_Barks. Reach her at 928-445-3333 ext. 2034, or 928-642-0951.