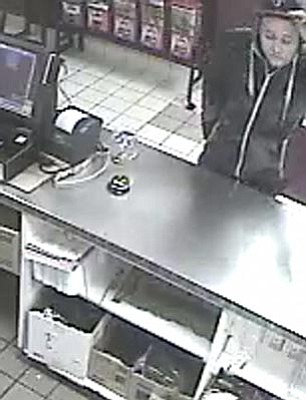 Originally Published: February 19, 2015 6 a.m.
PRESCOTT - Thieves who took a woman's credit card, cash and ID from an unlocked pickup truck on about Jan. 27 have been using the cards around town, a Yavapai County Sheriff's spokesman said.
The truck was at the home of the 58-year-old victim in the 800 block of Arroyo Drive in the Mountain Club Division of Prescott, said Dwight D'Evelyn, YCSO spokesman, and the owner last saw the property Jan. 24, but discovered it had been stolen three days later.
By the time she called deputies, she found that the suspects had already used her bank credit cards at Walmart and an area Mexican restaurant, D'Evelyn said, resulting in a loss of several hundred dollars.
Deputies have been able to find two suspects on surveillance video. They are looking for a man 6-feet tall, about 180 pounds, with dark skin and long brown hair in a pony tail, and a second man about 5-foot-7, 140 pounds, with dark hair and light skin.
They believe the men drove a smaller, black four-door car.
D'Evelyn said YCSO is asking for the public's help. Anyone who thinks they may know the suspects' identities can make an anonymous call to Silent Witness at 1-800-932-3232 to be eligible for a reward, or can just call the YCSO at 928-777-3260 and refer to case No. 15-003269.