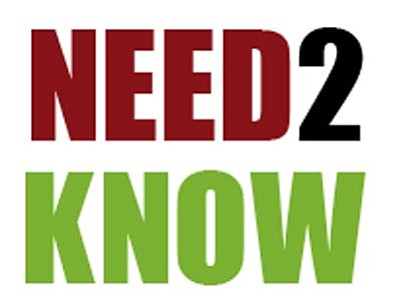 Originally Published: February 1, 2015 6 a.m.
Remember Kendall's Famous Burgers across from the courthouse?
It's been closed for a year, but the grill is coming back under new ownership: Marino's Mob Burger hopes to open in March.
If the name rings a bell, the family also owns Marino's Bistro Corner, the former Pasquale's Place a few blocks away at 148 N. Montezuma.
Marino's Bistro is open from 10:30 a.m. to 9 p.m., every day. Phone: 928-445-4168.
Another Prescott restaurant opening soon: Panera Bread, now being built next to Best Buy in the Gateway Mall.
The chain cafe is hiring for various positions on indeed.com.
New look for an older hotel: The Quality Inn Prescott by Choice Hotels has been purchased by a group of investors and will be managed by Ponderosa Hotels Management Services.
The Quality Inn is currently closed "and is undergoing a major renovation to the interior and exterior of the building.
"Each one of the 66 rooms and all public spaces will be remodeled from floor to ceiling, including brand-new furnishings in each room and throughout the building," said Margo Christensen, Ponderosa's vice president of marketing and public relations.
"Exterior renovations include new stucco and paint ... resurfaced heated pool and deck, and an enclosed dog run area with picnic style seating under shade trees."
The hotel is expected to open at the end of April.
The Quality Inn Prescott is the fifth hotel in Arizona in the Ponderosa Hotel Management portfolio. Other hotels include the SpringHill Suites and Residence Inn by Marriott in Prescott and the Comfort Inn and Sleep Inn by Choice Hotels in Flagstaff.
The Prescott-area group of the Arizona Real Estate Investors Association (AZREIA) will meet Tuesday at the Yavapai Title Conference Room, 1235 E. Gurley St. from 5:30 p.m. to 7:15 p.m. After a market overview and networking, attorney David L. Knapper will discuss "Bankruptcy of Your Tenant."
Cost for non-members of AZREIA is $10. For AZREIA information, see azreia.org.
The Philanthropic Educational Organization (P.E.O.) Chapter EQ is sponsoring a shrimp/lobster crack dinner at 5 p.m. on Feb. 21.
The event will be held at the Prescott Adult Center, 1280 East Rosser St.
Tickets are $25 per person. which includes tiger shrimp and lobster arms/claws as well as potatoes, coleslaw, dessert, coffee and iced tea.
Bring your own crackers: Attendees are asked to bring their own cracking tools.
P.E.O. is an international organization that helps women restart and further their education through scholarships, grants, awards and low-interest loans. Proceeds from the dinner will supports various projects.
Only 200 tickets are available and will not be sold after Feb. 10. To purchase tickets, send a check payable to P.E.O. Chapter EQ to Sandy Koelle, 4740 Sharp Shooter Way, Prescott, 86301.
For more information, phone 928-541-1224.
To have your business progress, new-starts or company's growth - such as new hires, changes in hours or location, even a new product line or trend - in The Daily Courier, email tscanlon@prescottaz.com. For legal notices involving businesses, email tbryant@prescottaz.com.
Follow Tom Scanlon on Twitter @tomscanlonpress