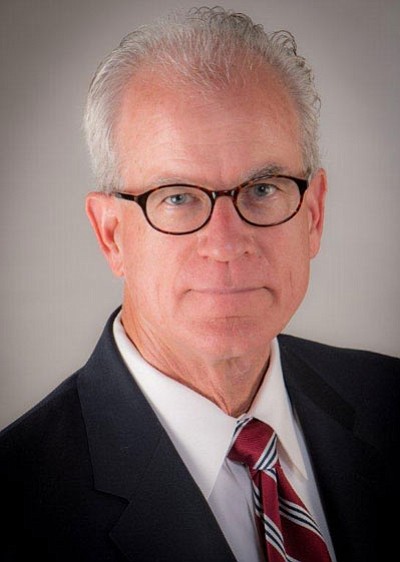 Originally Published: September 2, 2014 6 a.m.
John Morris is now Yavapai County's Chief Adult Probation Officer, filling the vacancy created by the retirement of Billie Grobe on June 30.
Morris was appointed as Chief Adult Probation Officer, effective Aug. 18. He has lived in Prescott for the past 25 years and just recently celebrated his 20th wedding anniversary to his wife Greta Stromberg. He has two daughters and sons-in-law and two grandchildren. He obtained his bachelor's degree in religion from Mercer University located in Macon, Ga. and he holds a master of divinity with emphasis on psychology of religion, pastoral care and counseling from the Southern Baptist Theological Seminary in Louisville, Ky.
Morris' professional experience includes 17 years working for the Yavapai County Adult Probation Department. He began his probation career as a standard field officer and has held various positions with increasing responsibilities. His most recent position was as adult probation officer supervisor, which he has held since 2011.
During his service with the probation department, Morris' focus has been on helping those with addictions to recover and become productive members of society. He was a Drug Court coordinator and served as a treatment coordinator for the department. He has been instrumental in the planning and implementation of an annual celebration held on the courthouse square in honor of the National Recovery Month.
Morris is a presenter in communications, team building and conflict resolution. He has presented at numerous speaking engagements and is known for his enthusiastic and fun approach to help engage the adult learner.