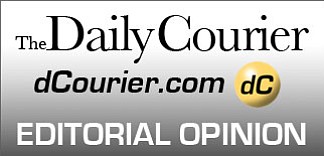 Originally Published: March 4, 2014 6:02 a.m.
Rewind to October: the federal government partially shut down for 16 days. Then, Arizona leaders decided to pay to re-open the Grand Canyon - costing the state $465,000 over five days.
It is more than ironic how lawmakers' debate in Washington, D.C., about money, debt and deficits can result in a shutdown of services that causes more problems.
The services, rather the lack of them (read: a closed Grand Canyon National Park), cost Arizona communities that serve as gateways to the Grand Canyon about $17 million, according to a report released Monday by the National Park Service.
Those are mom-and-pop restaurants, gas stations, retail shops, and many other businesses feeling that pinch.
Overall it gets worse. The state of Arizona lost out on about $27 million during the 16-day shutdown, coming in second to California, the Associated Press reported. Gateway communities in North Carolina, Wyoming and Virginia also lost more than $20 million in visitor spending in October when compared with a three-year average.
And, Arizona opting to reopen the Grand Canyon at a cost of $465,000 was good business: for every dollar that Arizona contributed, visitors spent $10, the report showed.
Quite a return on investment.
However, still on the horizon is a bill pending in Congress to reimburse the states that reopened parks.
While the Grand Canyon held steady at more than 4.4 million visitors in 2012 and tourists contributed about $454 million to the state and local economies that year - despite the shutdown - it should not matter that the state's cost for the shutdown was about one-tenth of a percent.
Like a physician, the government should do no harm.